Ben Carpenter - an exemplary engineering student from Florida. In addition to his studies, Ben has a lot of hobbies. Man, for example, the fear he loves cosplay. Cosplay - a popular youth hobby akin to masquerade. This dressing up in costumes of famous characters of books, movies, anime and comics.
This year, a student with a disability, Ben Carpenter was the highlight of the festival kospleyschikov called Dragon Con, which took place in the state of Georgia, USA. It is worth noting that the man who was born with spinal muscular atrophy and a child in a wheelchair. But that did not stop him dress up as their favorite hero of the film "Mad Max: Fury Road." Post-apocalyptic picture of Ben inspired to turn his wheelchair in a cool buggy. In case you do not know what it is buggy - it's maneuverable vehicle with large wheels and wide tires, designed to run on the sand dunes or the full off-road areas to overcome.
With such a machine Ben and reckless!
Get to Know is Ben Carpenter.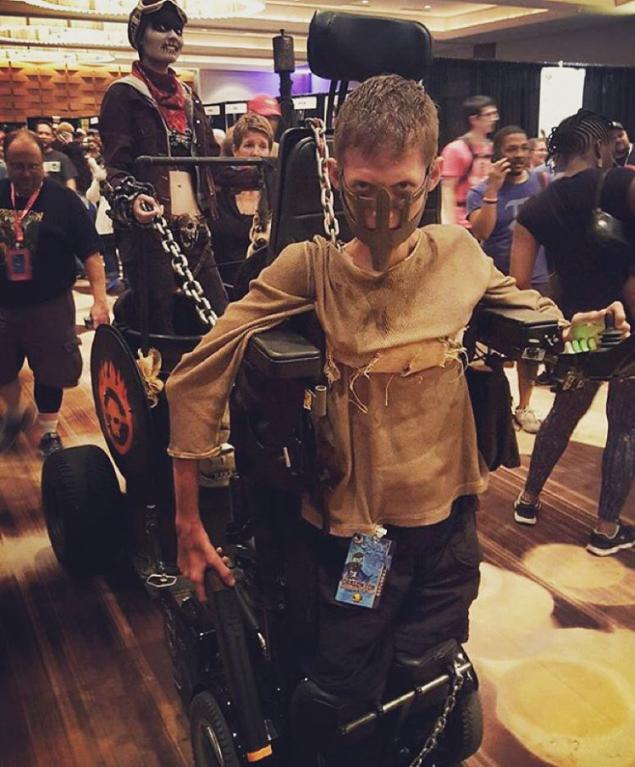 This guy was the star of the masquerade in Georgia.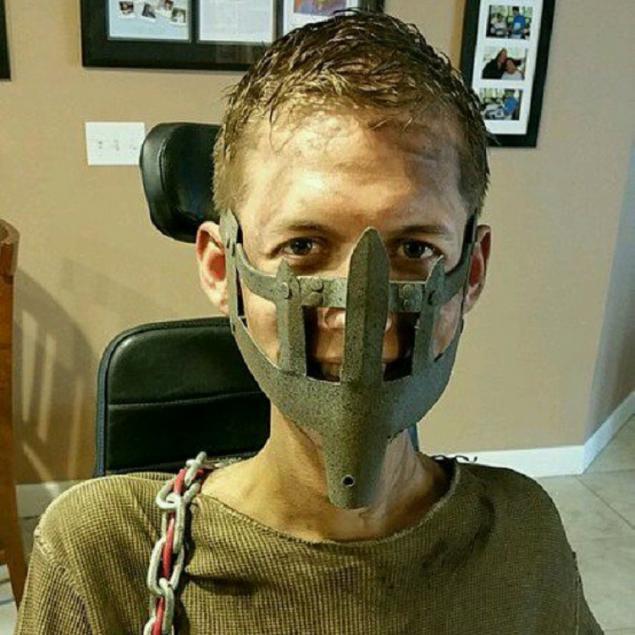 He loves to welding.



Here buggy made from a wheelchair.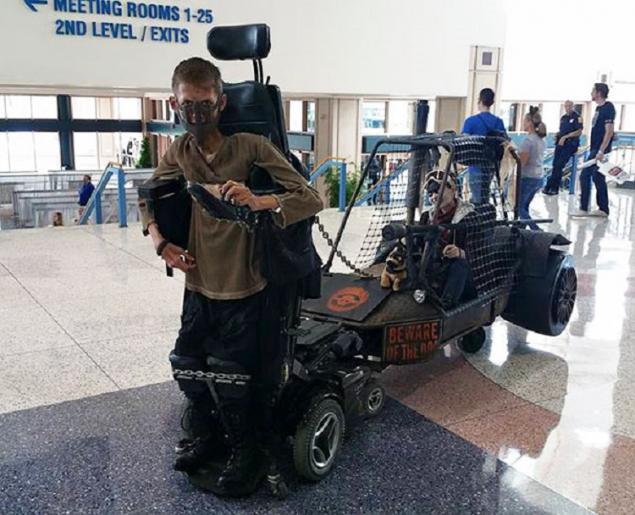 This is a combat friend Ben, Amy.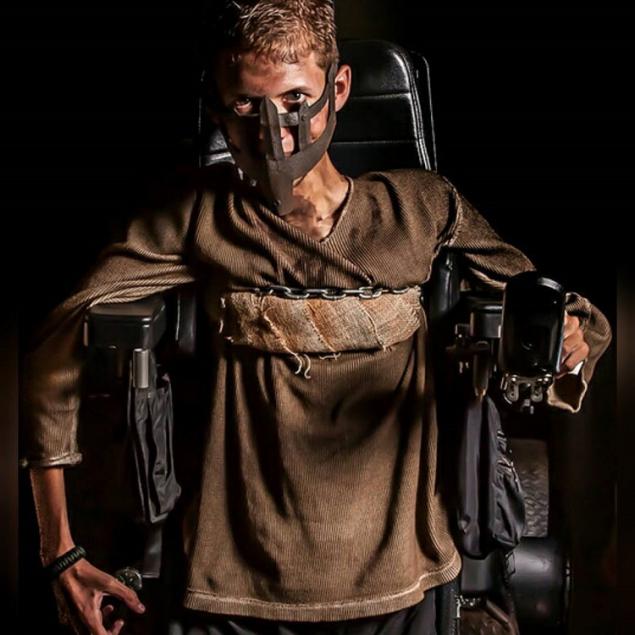 Here is Ben in real life.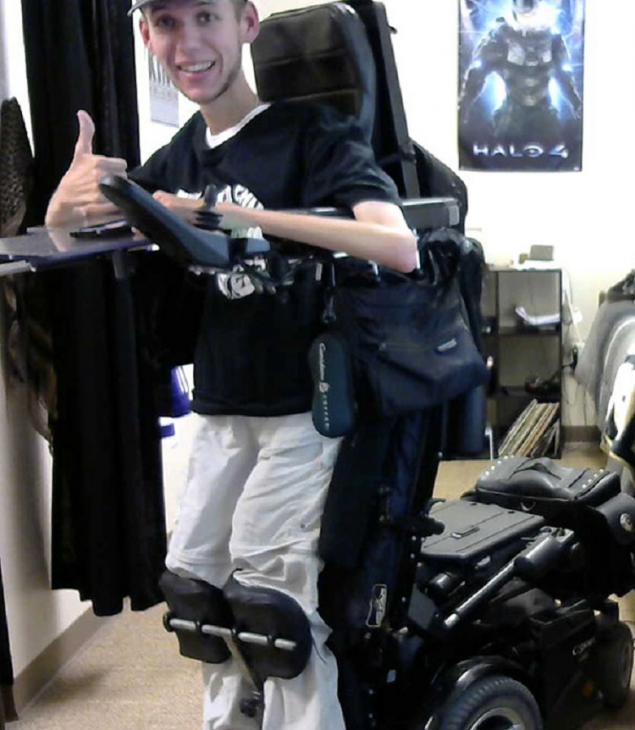 How often those who have arms and legs, who can walk, see and hear, and do not appreciate this and then complain about life. But this guy - do not miss! Force his spirit can only envy. Tell me about this young brave men your friends.

instagram.com/bloody_ben/