Wear two pairs of gloves and wait for an ambulance pomosch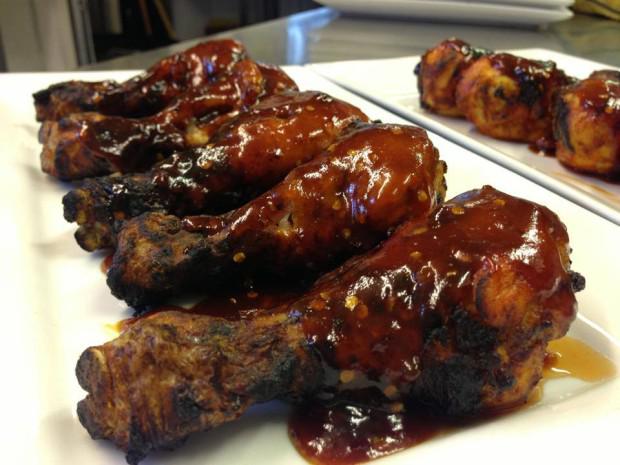 Mohammad Karim, crazy chef in charge of the spicy dishes at the restaurant «Bindi» in Lincolnshire, England, claims to have created the world's most poignant sauce for chicken legs. It is called «Atomic Kick Ass», and yes, it looks like a nuclear bomb, which fell into your mouth.
You may ask, how acute this wild mix? Well, Muhammad has to wear a mask every time he is preparing the sauce, so as not to faint from the strong smell. If you need more technical information, this sauce has received 12 million units of Scoville scale of severity - it is several times more than the police pepper spray.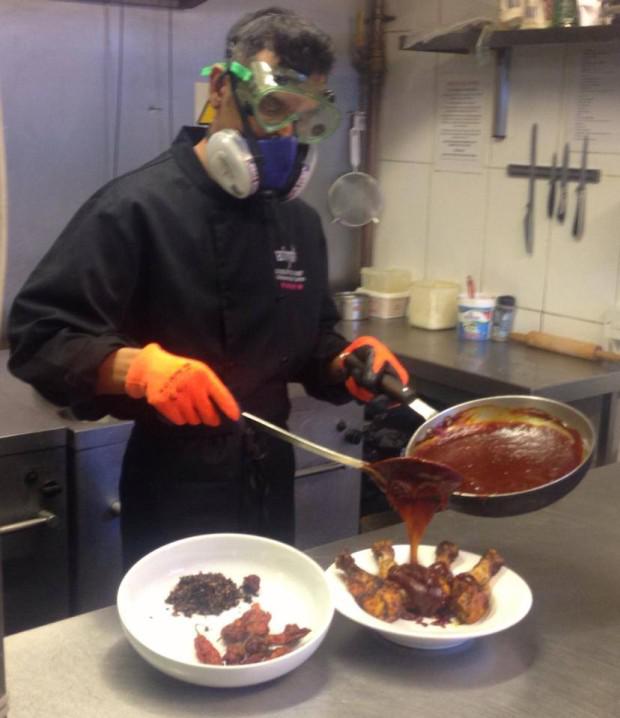 34-year-old Mohammad Karim says that when you eat of his special sauce, do you "feel like on your lips left a hot iron." In addition, a number of possible side effects from the use of this sauce - facial paralysis, convulsions, and even internal bleeding, so the restaurant «Bindi» requires brave sign DISCLAIMER restaurant before trying it.
«Last guy who decided to try the sauce, all sweating. He slapped his face, to feel something, but it was paralyzed, - says Karim. - The body gets hit, which could paralyze the face for 30 minutes, followed by convulsions ».

blockquote> In order to help the visitor before the ambulance arrives, the restaurant staff was trained on first aid.



Sauce «Atomic Kick Ass» is made from the most acute in the world of peppers, including pepper "Trinidad Scorpion" and "Carolina Reaper", and five milliliters of a special extract of chili, which received a whopping 13 million units Scoville. The sauce is so acute that visitors who dared to try the sauce should wear two pairs of gloves.

via factroom.ru