Treat yourself to some unusual recipe wants, even when on watch near the stove there is no time. Gourmet - a vocation, people who love gourmet food, refined throughout. 6 These recipes come in handy to all fans of unusual dishes, one cases of throat. Even business people deserve very delicious, nutritious, high-quality cooked dinner! Stocks of such products and the whole week Enjoy lunch, to which you are not used to. World cuisine keeps many treasures, what is the long-bored lunches of fried eggs and buckwheat?
1. Burrito
Ingredients: em>

1 cup rice; 1 cup of salsa; 3 cups chopped leaves of romaine lettuce; 1 can of canned corn; 1 can of black beans; 2 tomatoes, diced; 1 avocado, diced; 2 tbsp. l. chopped root coriander or dried spices; 1 cup sour cream; 1 head of garlic, squeezed in chesnokodavilke; juice of 1 lime or lemon; 1/4 ch. l. salt. of rice. Make a sauce of lemon juice, sour cream, garlic and salt. Stir the rice with vegetables and sauce, add hot spices to taste.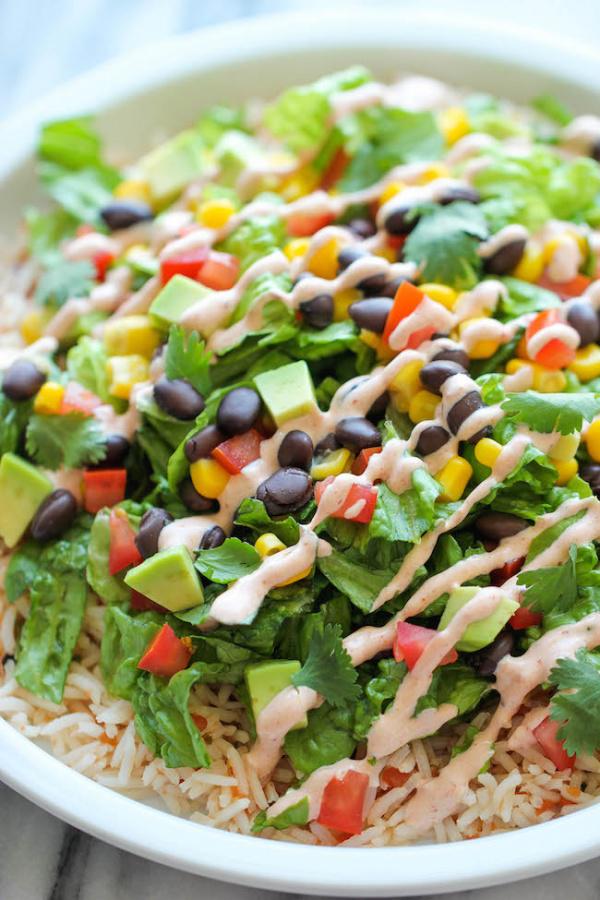 2. Baked salmon in cream sauce
Ingredients: em>


300 g salmon; 150 g broccoli; 4 sprigs of asparagus; 400 ml whipping cream; 70 g of cheese; 2 eggs; black pepper; salt; the green. of steamed broccoli and salmon for 4 minutes. Asparagus, steamed broccoli and cut the salmon into small pieces, put in a baking dish, greased. Prepare fill two beaten eggs, cream, grated cheese and herbs. Salt and pepper sauce, vegetables and zaley their salmon. Bake the dish 25 minutes in a preheated 190 ° C oven. The finished pudding decorate with fresh herbs and drizzle with lemon juice.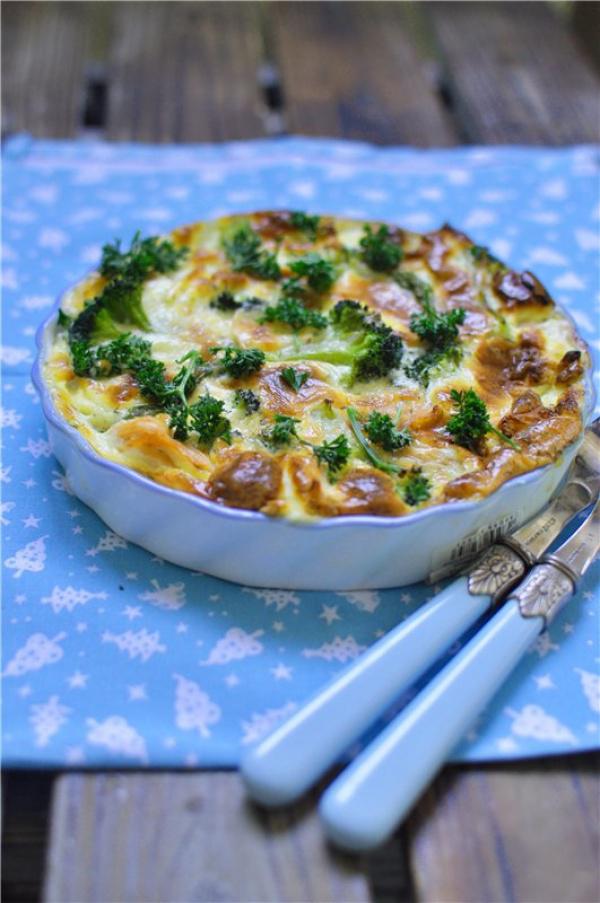 3. Pasta with spinach and cream cheese
Ingredients: em>


150 g paste; 100 g onions; 1 bunch fresh spinach; 1 garlic; 10 g dried thyme; 75 g cream cheese; 40 ml olive oil; black pepper; salt. of pasta. Laid out on a hot frying pan the chopped onion, crushed garlic and thyme leaves. This also add spinach leaves, and then the cream cheese, stir everything well. When the spinach stew, add the pasta to the pan and remaining thyme leaves.




4. Nuggets of salmon
Ingredients: em>


250 g fillet of Norwegian salmon; 1 onion; 1 zucchini; 3-4 Art. l. flour; 2 eggs; 2 tbsp. l. chopped parsley; 1 tbsp. l. oregano; 1 lemon; Dijon mustard; olive oil. in a bowl the grated zucchini, diced salmon and fried onions. Vzbey batter of eggs, flour, herbs, salt and pepper. Unite the dough with salmon and zucchini. Spread nuggets on a hot frying pan and fry until golden brown. The finished snack place it on a napkin to remove excess fat.



5. Fried mushrooms in sour cream
Ingredients: em>


300 g mushrooms; 3 tbsp. l. sour cream; 1 onions; oil; salt, cumin and curry. in a pan onions and mushrooms for 20 minutes. Season with salt and pour the sour cream and spices, carcass meal for a few minutes. Ready decorate green mushrooms.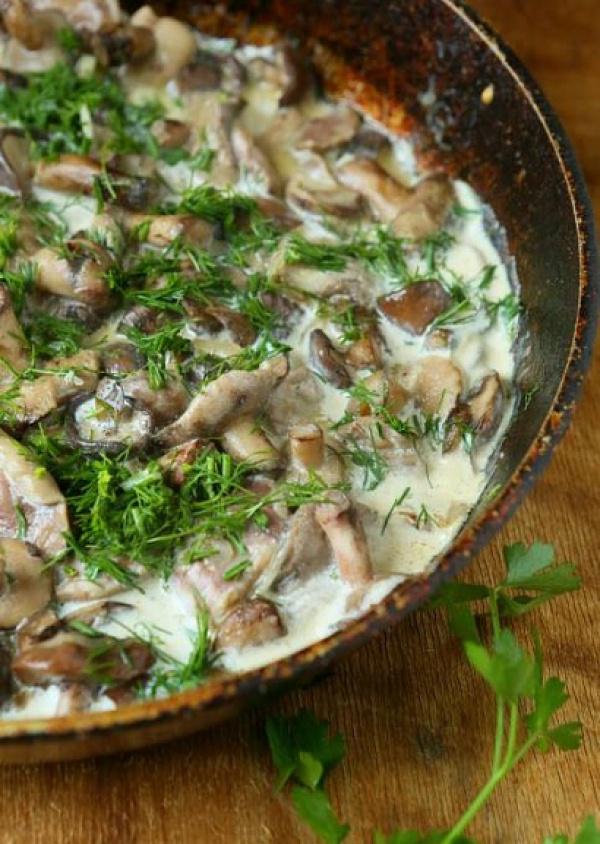 6. Spaghetti with zucchini and pesto chili
Ingredients: em>


200 g walnuts; 1/2 cup olive oil (75 ml); 2-3 sundried tomatoes; 1 long red chilli, stoned; 4 small garlic cloves; salt; 400 g spaghetti; 1 small zucchini; 1/2 lemon (juice and zest). the nuts in the oven for 15 minutes. Decoction of spaghetti, hot water save. Mix in a blender nuts, tomatoes, chili peppers, garlic, olive oil and salt. We will cut the zucchini into thin strips, finely chopped core. Mix chopped zucchini and spaghetti zaley hot water from the pasta for 3 minutes. Slay water, stir the spaghetti sauce and lemon juice, sprinkle chopped nuts.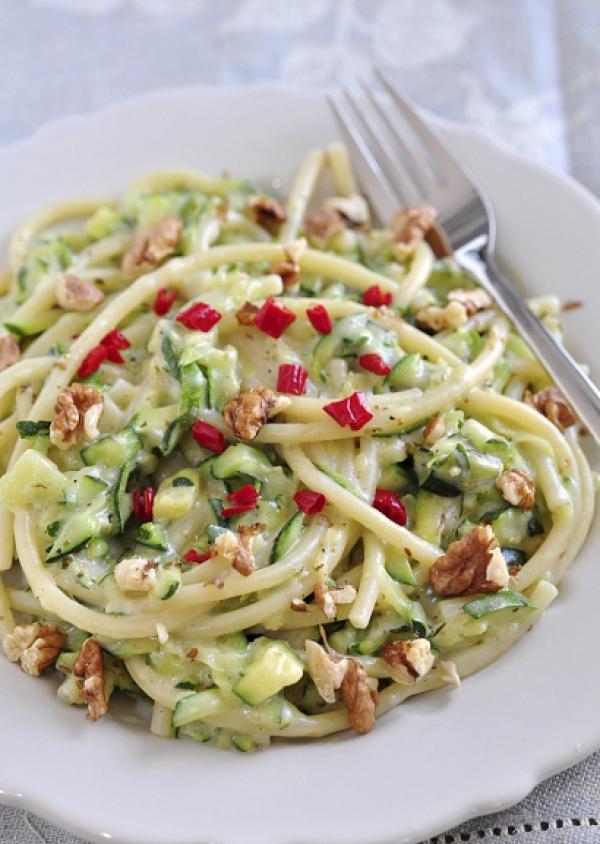 Appetizing and very simple - here's what we can say about these dishes. Their cooking will take approximately 30-40 minutes, this time will be able to find even the busiest foodie to put their culinary ambitions. Nuggets with salmon excited my imagination, so that tomorrow will be a very pleasant lunch ... Your friends are dreaming of unusual dishes. Share recipes with them, the type of which you want to go to the kitchen now!

via takprosto cc