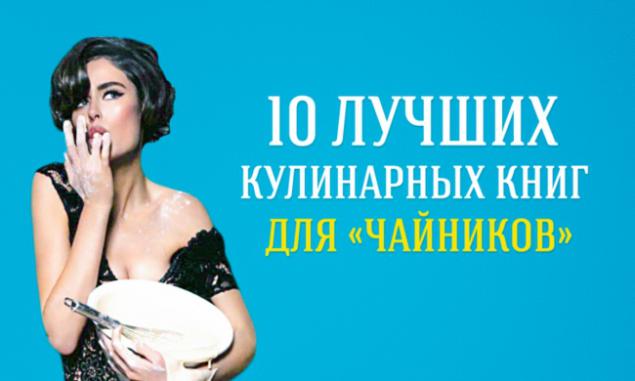 Today, learn to cook is not difficult - just find a recipe or a video tutorial on the Internet. However, the print media has its own magic: nice dip in the book and pick up a couple of recipes for the future, and the works of the masters are always at hand.
Website has made a selection of the best cookbooks for those who only understands the basics of cooking art.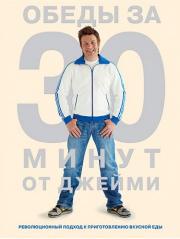 Jamie Oliver
"Jamie's 30-Minute Meals» h3> The well-known chef from the UK claims that delicious and complete meal is quite possible to cook in just 30 minutes. The author reveals the secrets that will help save precious minutes in the kitchen without compromising the quality of food.











Julia Vysotsky
"Big cookbook. Best Recipes » h3> The book is a re-interpretation of the legendary netlenki on which learned to cook our mothers and grandmothers -" Book of tasty and healthy food. " Here are collected the best recipes from all published Julia culinary bestsellers.











Daria Dontsova
"Cookbook lazy» h3> The well-known writer of detectives collected in this book are many simple recipes for every day, are easy to prepare from readily available products. I had a fantastic collection of dishes written with humor and funny stories diluted.











Julia Child
"Culinary wisdom» h3> Most culinary intricacies mistress learn over the years on their own experience, but why expose yourself to experiment, if the guru of American culinary TV has already done this work. In the book Julia Child shares tricks and answers to common questions that may arise, not only in young hostesses.










Irina Chadeeva "Pirogovedenie for beginners. 60 recipes » h3> Although baking and is considered top of the culinary arts, but, like any skill, starts with simple things - the dough and filling. Each section contains theoretical bases and recommendations, detailed recipes with footnotes and explanations - is now able to make a cake, even a beginner!










Anastasia Skripkin "The best recipes in the most convenient format for each kitchen» h3> The author uses his recipes available ingredients that are easy to find at your local store. The book was published in a convenient format, the page does not get dirty during cooking, and simple dishes perfectly suited for beginners.










Andrey Azarov, "How to learn to cook. Traditional recipes for every day » h3> Videobloger culinary guru and collected in a book of 365 simple recipes of different cuisines: from Siberian dumplings to exotic linguini with red pesto. The publication is illustrated with beautiful photographs and concise as well as QR-codes videoretseptov.










Gordon Ramsay "elementary cooking course. Cooking confident » h3> The chef world-class shares recipes that collected over the years and slightly improved. Dishes are perfect for the family circle and for large companies, and they will be able to prepare even the most inexperienced cook.












Jamie Oliver "My Italy» h3> Another excellent book popular British chef that will suit those who are just taking the first steps in cooking. Italian itself is not only simple, but incredibly tasty and genuine homemade dishes show the real Italy. The book was written by Jamie while traveling around the country with his sous-chef and friend Gennaro.










Elena Chekalova "world cuisine. Culinary hits from around the world of our products » h3> This is no ordinary cookbook, but a real journey through the cuisines of the world. Each recipe is chosen background and variations of dishes based on the availability of food and the presentation is so vivid and clear that and want to quickly create a culinary masterpiece.



According to the materials: elle
Photos in the preview: imgur





via imgur.com/gallery/BTKrL