Many people know and love to watch the show
«School Dr. Komarovsky» i>. Its leading Eugene O. - not only a talented physician and PhD, author of 15 popular books devoted to children's health. For a short time, Dr. Komorowski became the most popular pediatrician in post-Soviet countries, and among the Russian-speaking residents abroad. This man is very accessible sets necessary and useful information for parents and grandparents. That's why he is respected by many.

brought together ten of the best quotes of Dr. Komarovsky that you will love.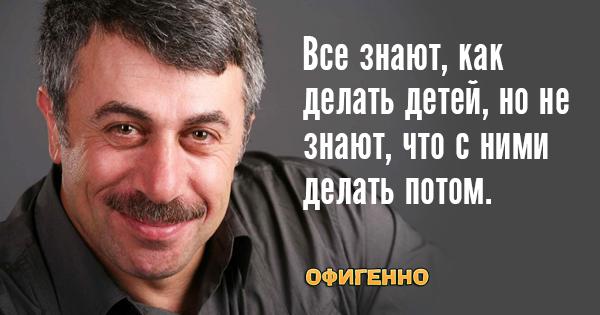 About the health of mother and child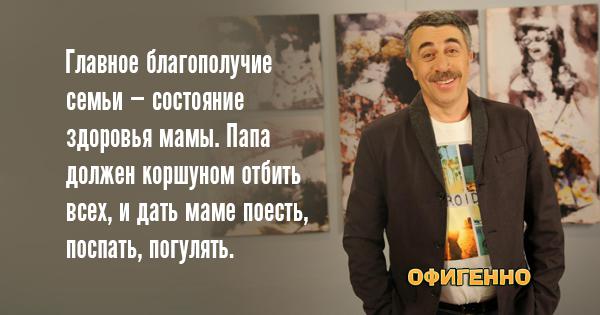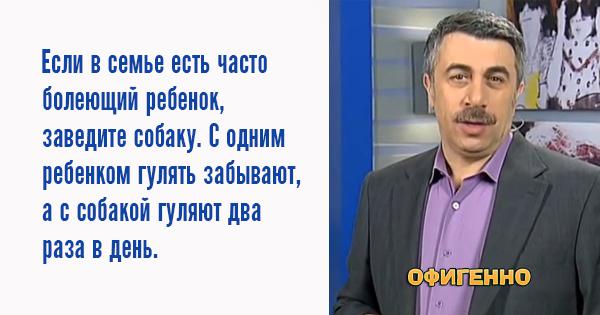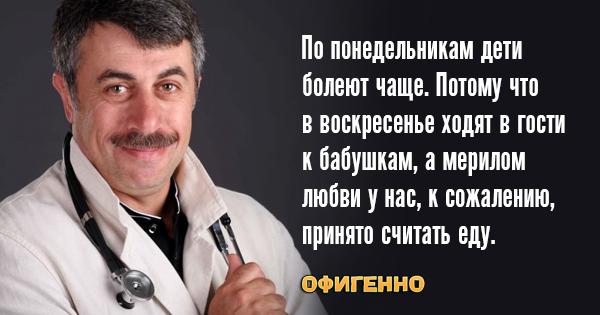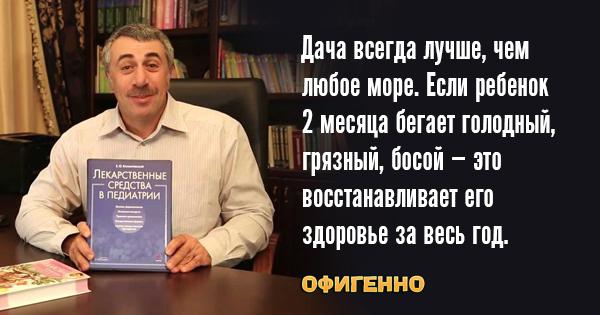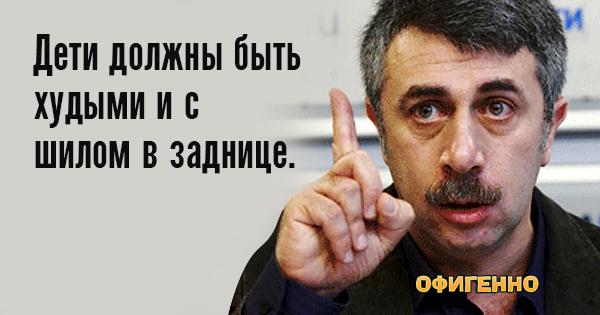 Dr. Komorowski believes that it is impossible to solve the health problems of children solely by pediatricians alone. It is heavily dependent on their parents and grandparents. They may affect to some extent the fact that the baby was sick less often, and if sick, then with a speedy recovery.

About school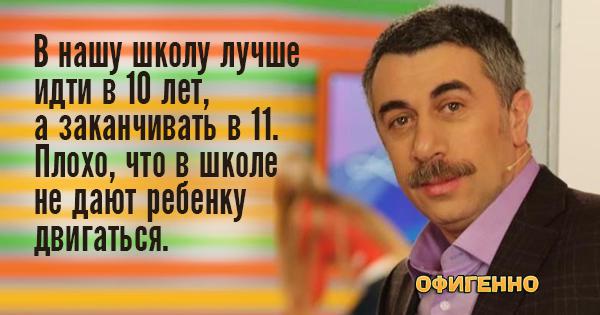 Dr. Komorowski believes that children need to move more and to spend time outdoors. This modern school, unfortunately, can not provide. «When the school bell is for children, not for the teacher, and the 15-minute class changes will be aired ten times to reduce the number of viruses in the air and the number of diseases». i>

About diapers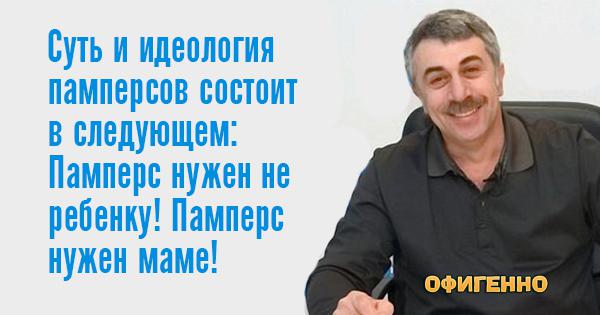 The question that worries many parents: «Can I wear diapers boys?» I>. According to the doctor, diapers can in no way lead in the future to male infertility. New scientific studies on which the opinion of Dr. Komarovsky, asserting that the diapers can be used, but primarily it need more mother than the child.

About pregnancy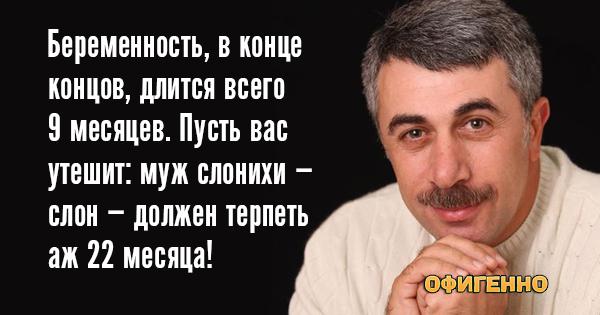 The doctor says young mothers, pregnancy - is not a disease. And you should not be afraid of it. It is necessary to live a normal life, but more carefully monitor their health.

Many parents speak positively about the wonderful techniques of Dr. Komarovsky. But you should always try to choose for their child the most appropriate treatment and education. Since all children are different and each requires an individual approach. What's good for one child can be completely inappropriate for another.

Share these wise sayings of Dr. Komarovsky with your friends!

via ofigenno ru