It's scary to admit, but the truth does not go away ... - We are zombied generation worships smartphones, laptops and personal computers. When our children and grandchildren grow substantially with a multifunctional phone in hand, many of us even know the time when a trace has been heard about the new-fangled technology. However, we also fell for the ploy skilled marketers and purchased this superdevays. Rather than take advantage of the technological revolution, and live the same life, we did not notice it became slaves.
18 This sobering illustration of how smart phones took over our lives. These figures make you face the truth, to drop your smartphone, and finally enjoy all the pleasures of life in a reality!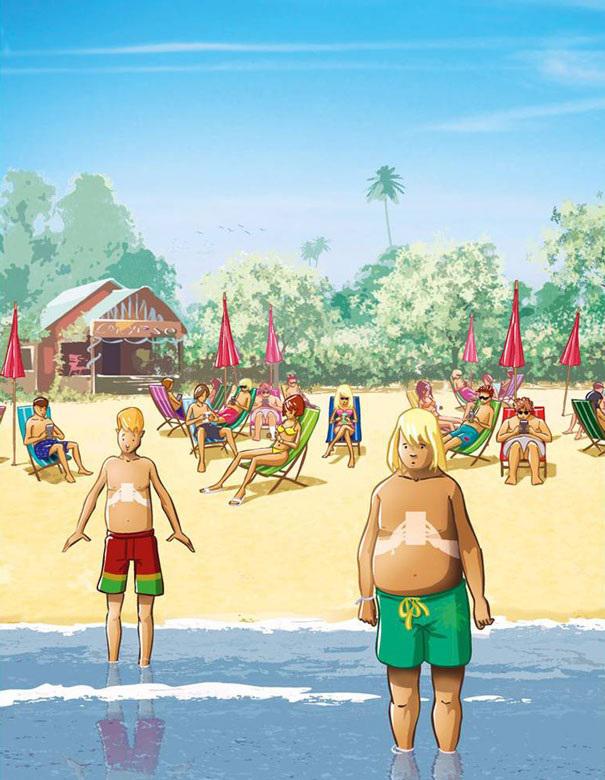 Photo: Twitter
- Lord, already 3am. We must immediately turn off the computer and go to sleep.
An hour later. B>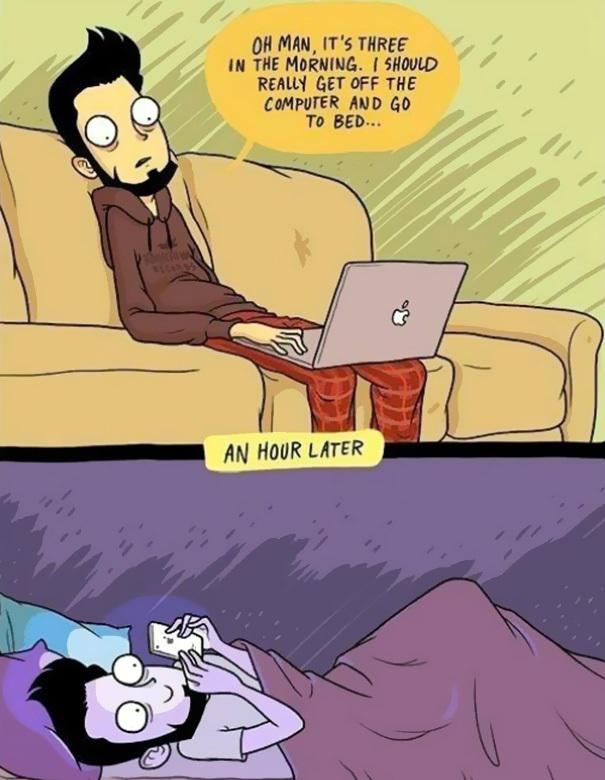 Photo: Unknown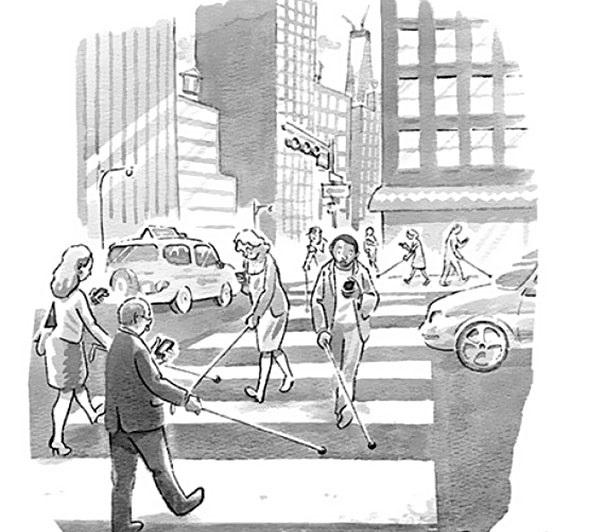 Photo: The Huffington Post

- Light my smart phone, tell the whole truth but reported: one in the light of all the sweeter, all ruddy and whiter in the image profile in the social network?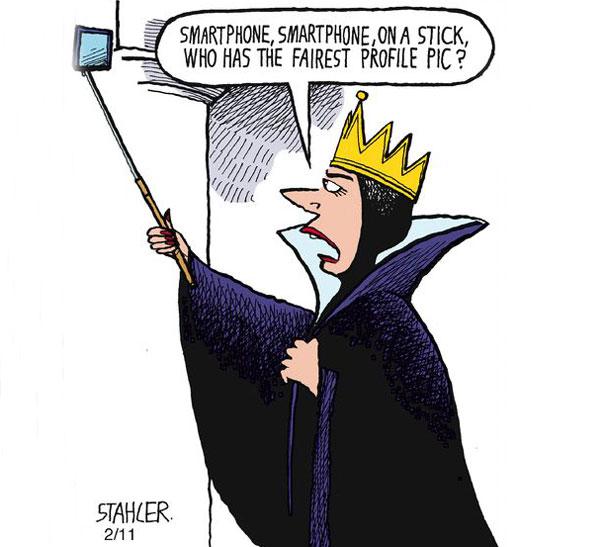 Photo: GoComics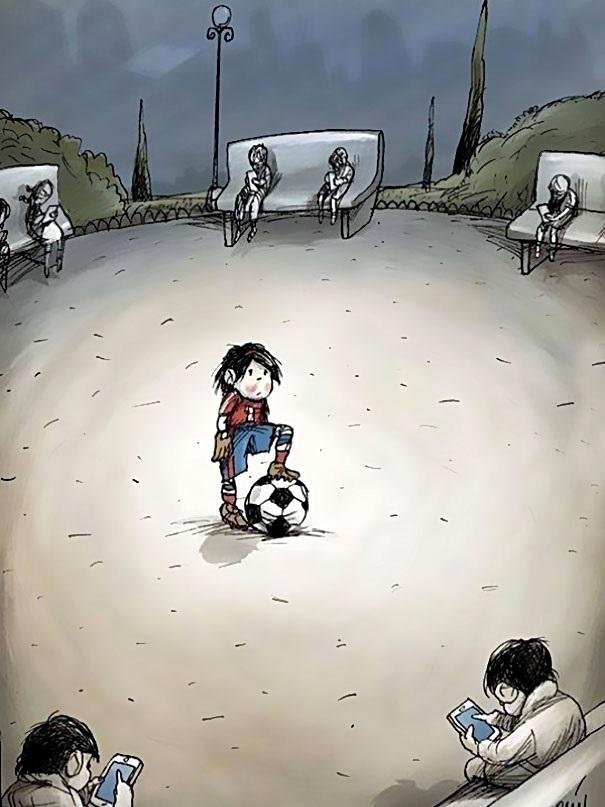 Photo: Iran Cartoon

In your imagination:
 - Bring me the letter of the e-mail address! Show me the way to the house of John! This said, show news! Send this photo Lynn!
 - I hear and obey, master!
Reality:
 - A charge me! Come chase here Wi-Fi! Now! It's a new message - Read! Answer the call! Register!
 - I hear and obey, master!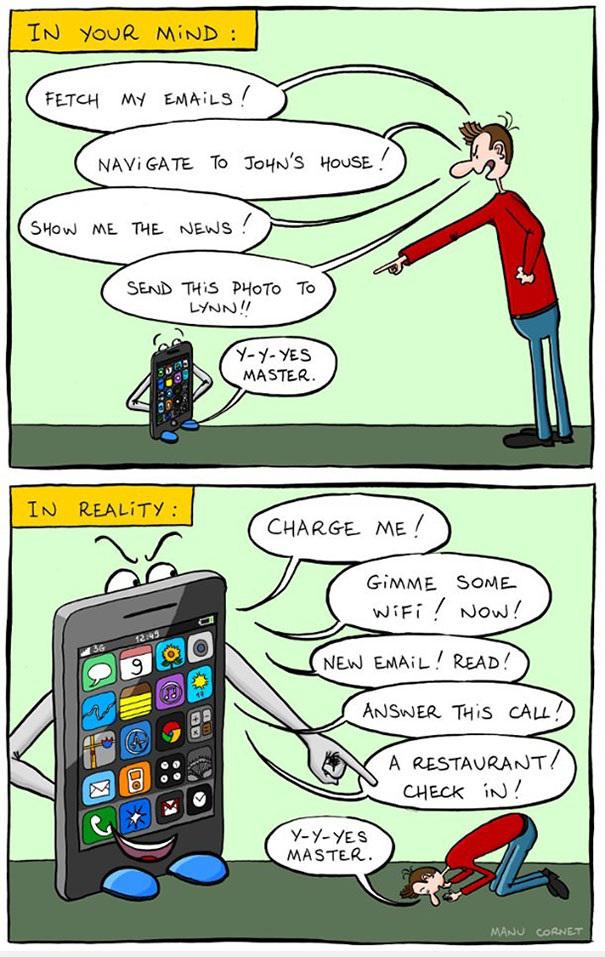 Photo: Smile Please

- Once again you play your stupid computer games? Yes, you have the same relationship! B>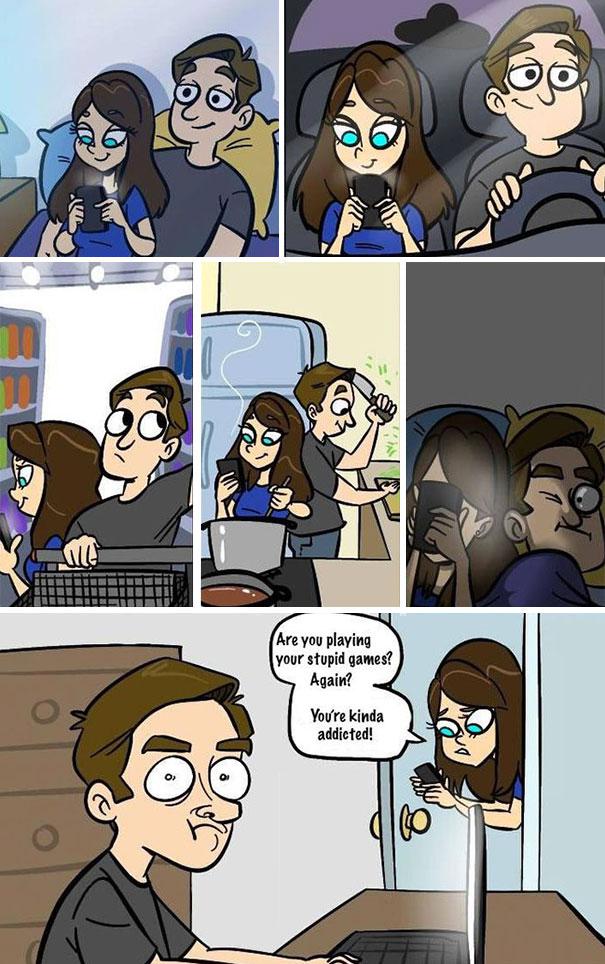 Photo: JHallComics

- Honey, look, I bought a new chudnenko iPhone!
 - What a coincidence! And I have a new boyfriend.
 - Honey, you said something? B>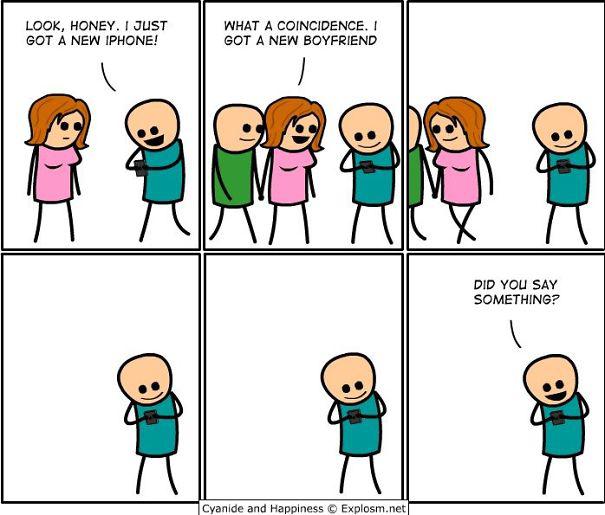 Photo: Explosm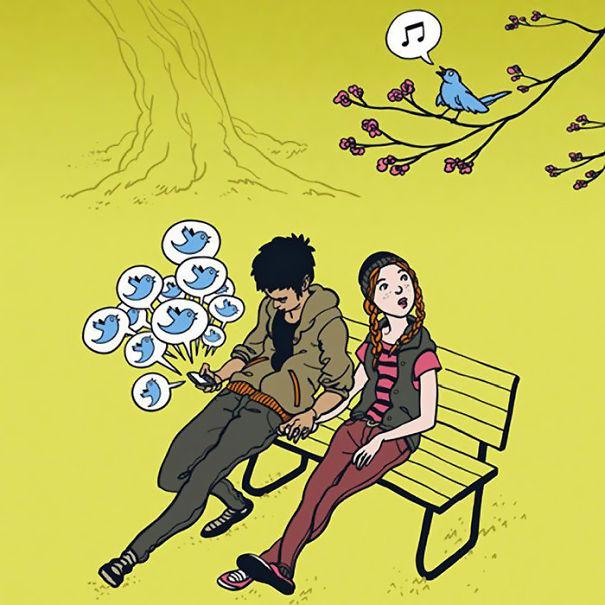 Photo: Unknown

Photos from the rest: the smartphone until and after.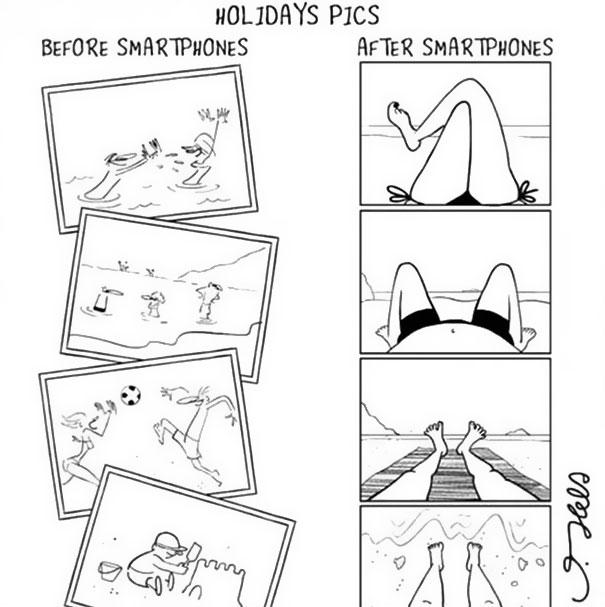 Photo: Unknown

- Before you zaberesh me to another world, let me update your profile photo.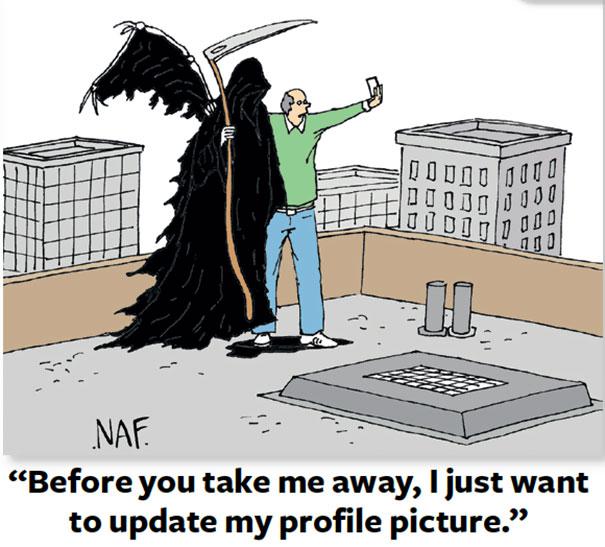 Photo: Bored Panda

The modern generation.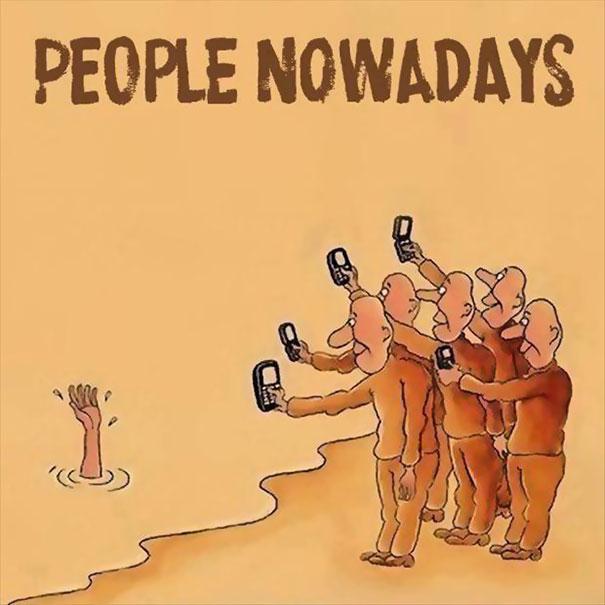 Photo: Unknown

- Most of the arrivals are not able to communicate. They only confusion and despair staring at his hands. B>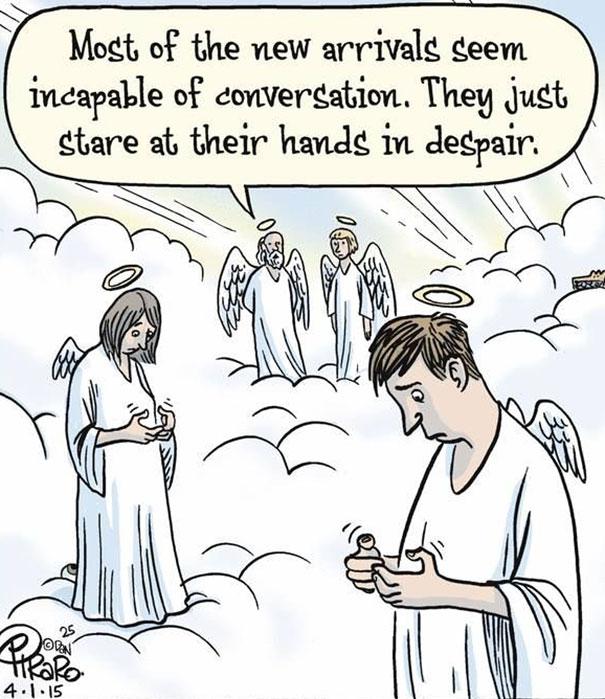 Photo: Bizarro Comics

- You do not mind if I tie your phone to your head and pretend that when I say, you look at me?!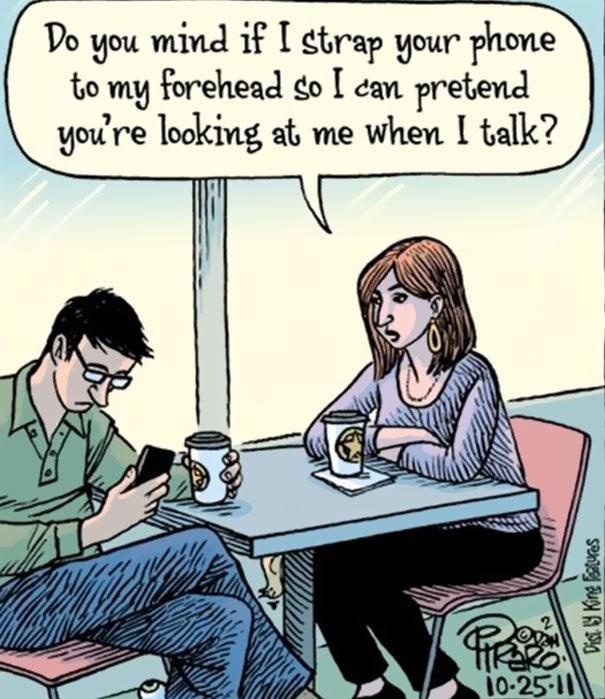 Photo: Bizarro Comics

- This thing helps me not to look every 2 seconds in your own phone.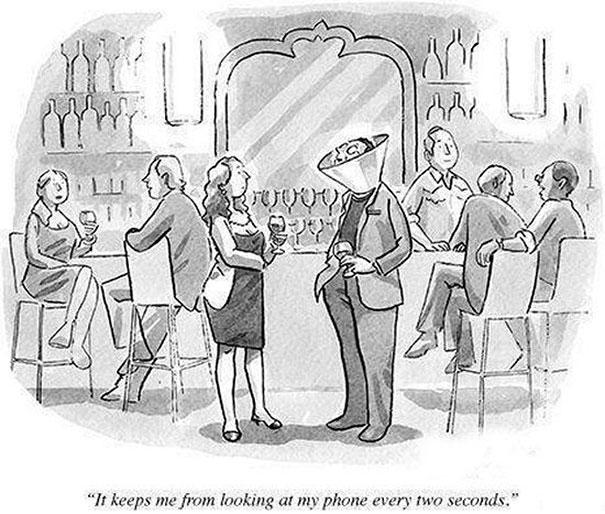 Photo: The Huffington Post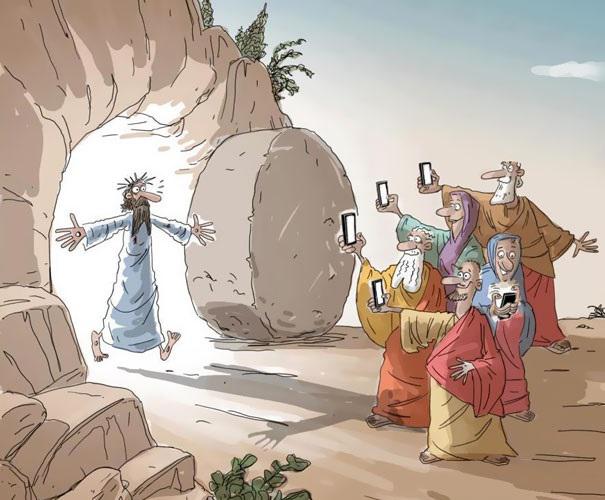 Photo: Twitter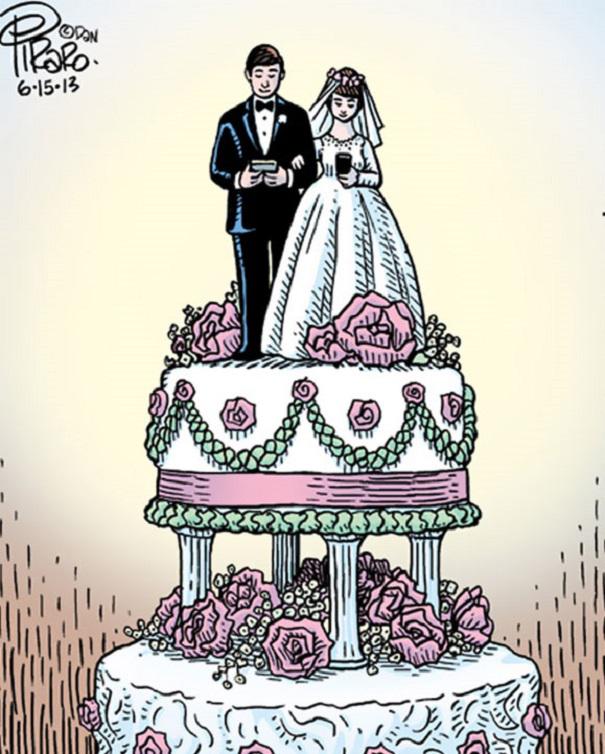 Photo: Bizarro Comics

- How was your day?
 - Good. And your? B>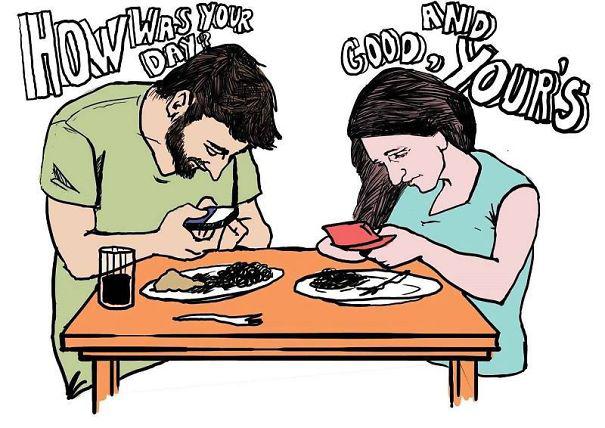 Photo: Scoop

Is it all that bad? Had we got into a huge trap? I do not know, man, but this definitely need to do something. Do not share this article - Let's go take a walk with his friends.

via ofigenno ru