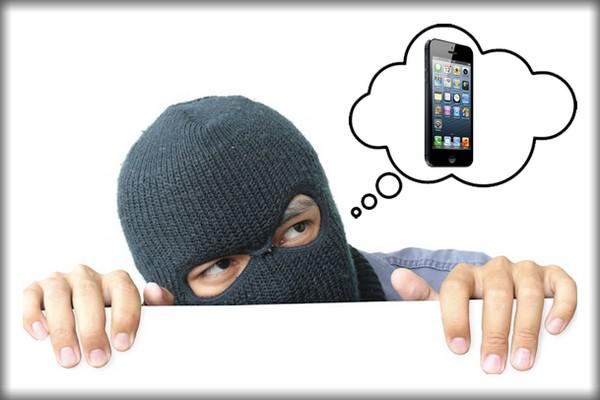 in the world left a little something unique - one way or another someone borrowed. Especially such a "copy-paste" is noticeable among electronic gadgets: the basic principles of long-invented devices, and on the exterior of smartphones and tablets do not differ from each other. Suffice it to recall dozens of patent litigation between Apple, Samsung, Nokia. Russian manufacturers do not remain on the sidelines ... The plate "à la iPad mini»
Russian manufacturers of gadgets are not averse to copy successful models of global brands, as they say, from the inside and out. Some did not hesitate to say this openly, released the same "copy iPad»! One such example - tablets brand bb-mobile. So, model bb-mobile Techno 7.85 3G outwardly resembles one in one iPad mini: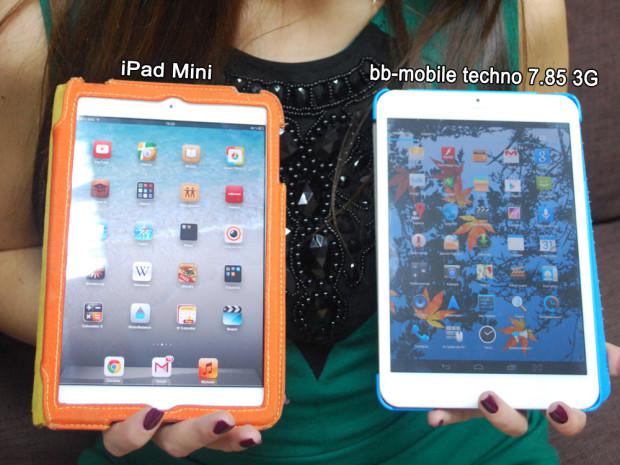 Moreover, the tablet bb-mobile is fully compatible with covers of the US "twin", equipped with the same high-quality IPS-screen as in iPad mini. The tablet is also a GPS- and the 3G-ins. Despite the similarities, there is one significant difference - the price of bb-mobile in 2, 5 times less than the price of iPad mini (7490 rubles against 17 thousand rubles). Tablet "Korean» bb-mobile did not stop at only one imitation. Another model of the tablet - Techno 7.0 3G - seemingly one-to-one follows the design of the popular Samsung Galaxy Tab.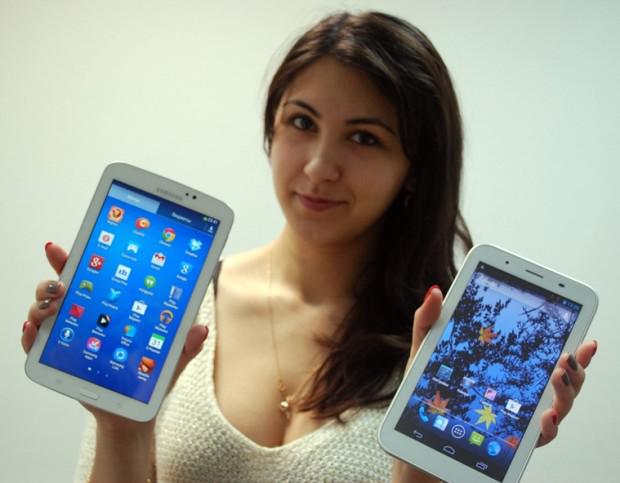 This bb-mobile also has GPS and 3G, which means it can be used as a smartphone and navigation. Moreover, inside - as many as two slots for SIM-cards, so can not boast of even top plates Koreans. Well, of course, in our price again we jump on the source: bb-mobile Techno 7.0 3G will cost less than 4000 rubles, and the Galaxy Tab is about 8000. Smartphone with E-Ink Here is an example of frank "borrowing" technology sauce "our know-how." Sensational Russian YotaPhone - far from being a pioneer among smartphone with two displays, one of which - on electronic ink. Even in 2012, the Taiwanese company E Ink Corporation presented at the IFA like.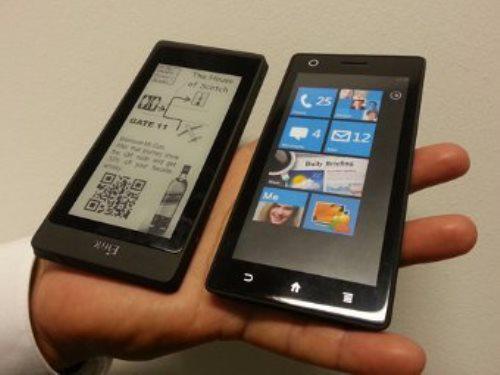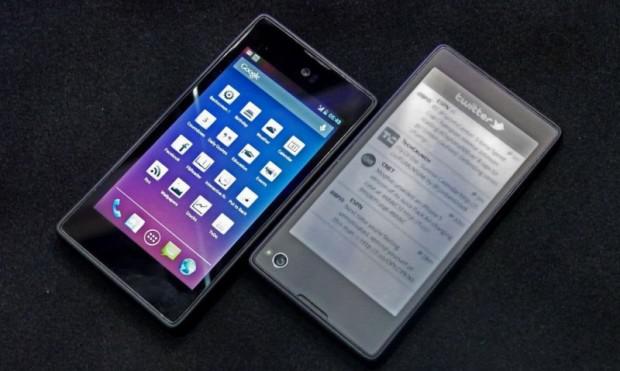 The difference between the prototype and implemented by Russian craftsmen model except that the operating systems - Windows Phone instead of the two-screen gadget has got Android. Although it is fair to mention two screen reader and tablet hybrid Highscreen Alex, who in 2010 demonstrated the possibility to combine E Ink and TFT screen in one gadget. Secure smartphones-known brand Caterpillar, under which all comes from the boots to the giant excavators, recently entered the market of mobile electronics. In 2012, under the brand CAT went secure smartphone on Android - CAT B10. A year later, the Russian company teXet is very similar in appearance teXet X-driver.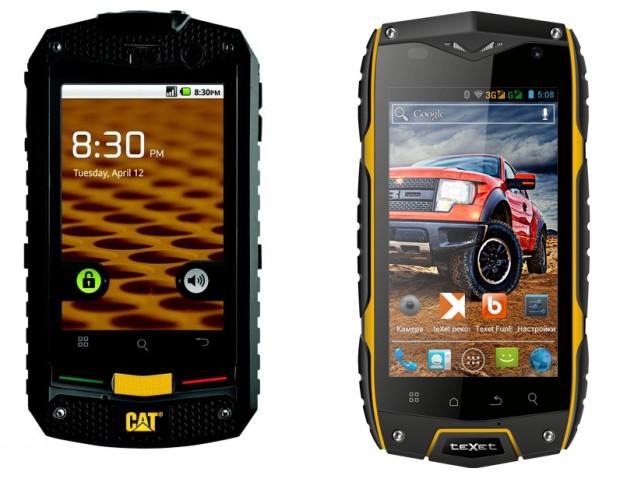 Here we assembled and appearance, and technology borrowed. Both models - shock-resistant housing with rubberized inserts yellow (level of protection IP 67 and IP 68), both working on a smartphone based operating system Android. That's just "our» teXet X-driver will be much cheaper than 10 450 rubles to 19 thousand. This impact on the domestic smartphone does not yield overseas and even withstand the weight of a vehicle: Luxury smartphones Typically, at the mention of the phrase "smart luxury" immediately comes to mind brand Vertu. Indeed, smart phones made of precious metals with no less precious stones - is their "trick."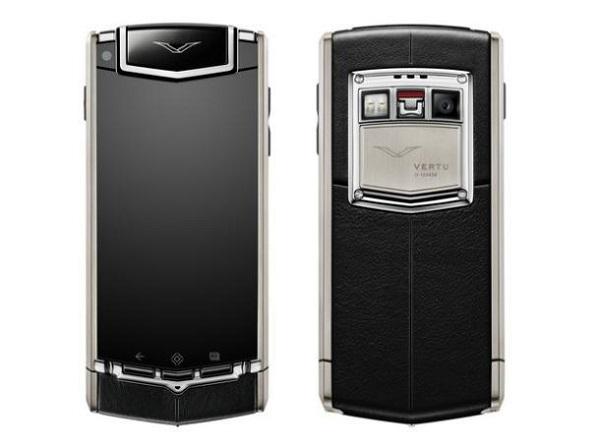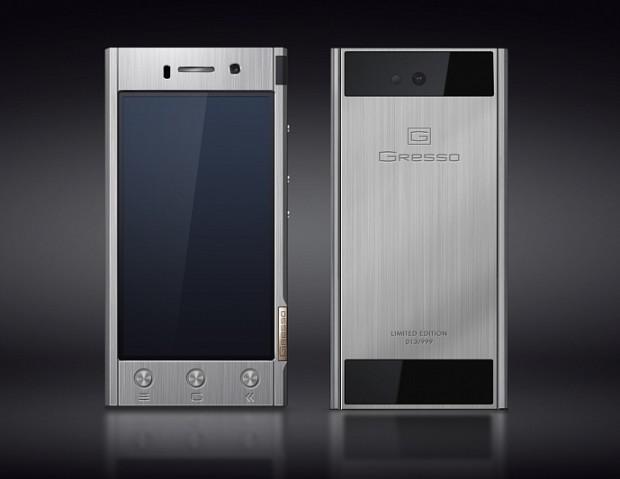 But more recently, competition Vertu smartphones totaled brand Gresso - American company with the assembly in Russia. Manual assembly, the use of expensive materials such as titanium, platinum and gold - that unites the two smartphones luxury-brands. Price smartphone Gresso - 55 thousand rubles, smartphone Vertu Constellation - from 224 thousand rubles. But Gresso have developed the idea of ​​"rich" gadgets and accessories: to existing smart phones like the iPhone or the Samsung Galaxy SIV can pick up the bumper cover, crocodile or snakeskin, with white or yellow gold. Prices for these cases start at 20 thousand rubles, and reach up to 45 thousand.
Smartfon- "chameleon" But sometimes it is exactly the opposite: we do not copy, but we! Oddly enough, but the Americans also managed to borrow from Russian ... smart! Yes, the model Motorola Moto G, presented in November last year, is strikingly similar to the apparatus of the domestic brand - Highscreen Omega Prime Mini.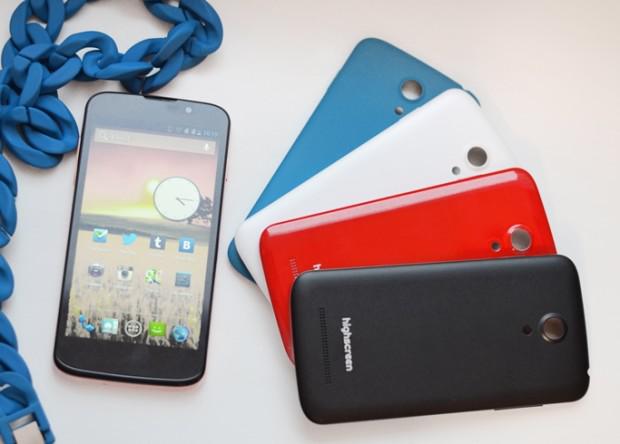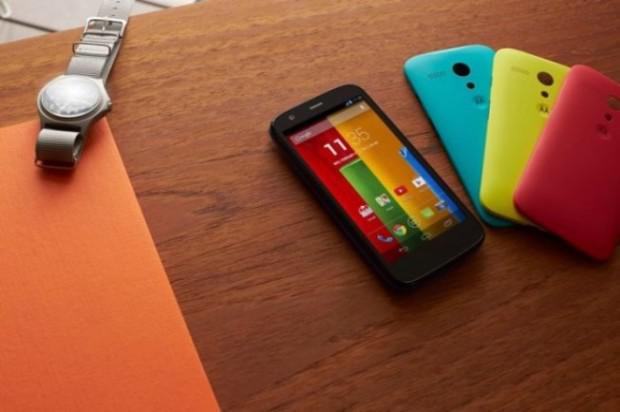 Both smartphones - 4-core processors from Qualcomm, non-removable battery and the main "trick" - removable panels of different colors of identical plastic. With one difference: at Highscreen Omega Prime Mini all five panels (orange, white, black, red and blue) are already included, but for overseas Moto G each cover will cost an additional $ 15 apiece. Plus "chameleon" of domestic brands more compact and much lighter, and is one and a half times less than the US "copy". Funny comparison of smartphones can be found here. "Babushkofonov" Design of smartphones with large buttons by Just 5 was established in Russia in 2009. And here is a model with a memorable streamlined body was virtually one-to-one copied by the Chinese brand Fly.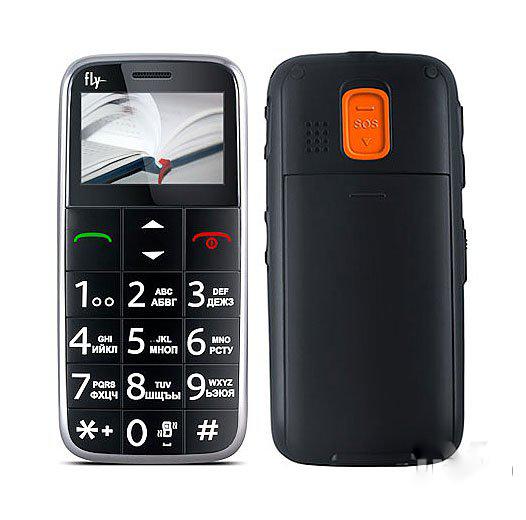 The Fly Ezzy - even the same orange SOS button on the back of the case that on Just 5! Not to mention the shape of the hull and the buttons themselves. Today, you can buy "babushkofon» Just 5 CP10S in one of eight colors for 2850 rubles. A black or white Fly Ezzy will cost 2090 rubles. However, borrowing - one of the "side effects" of globalization. And come up with something fresh, new and truly valuable is becoming increasingly difficult. And what if there is something to cook?
Source:
mirfactov.com/