That cheerful Jews, are likely to remain on the ground even after Armageddon probably do not need to prove to anyone. Do not rush to shower us with stones, we do not claim that Jews did not know how to joke and laugh. Just an impression that what we develop and train for years, they absorb with their mother's milk. After all, Jews all dialogs colorful - they did not invent that would be such skazanut, and do not try to stand out: this is a matter of how the unconditioned reflex. Note, not the last place in the Jewish humor takes self-criticism, which we still should learn from these gay people.
So today we offer to your attention the 19 best Jewish jokes that will cheer up even the most dull. Be careful not to nadorvi belly!
How something in Odessa:

- Rose, want to go with me to the museum?

- Yasha! You sho, the word "restoran" does not utter? B>
Somewhere Privoz:

- Sarah Abramovna, you have a great gift to attract men!

- I? Free? Never! B>

Rosa L. yells out the window:

- Sema, go try on sandals.

- This dad bought that?

- If I waited for your father, you still would not be!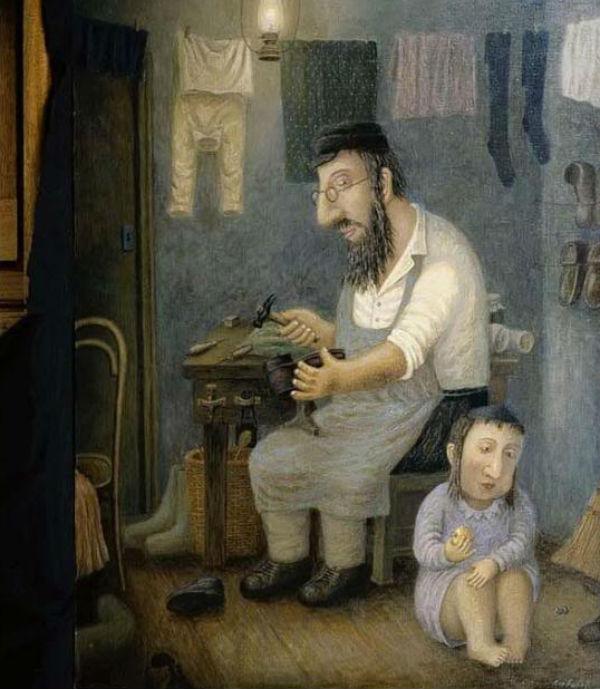 - little Sophie, you hear: say, those who are actively engaged in sex, live much longer ...

- A sho did I tell you! This old prostitute Celia still outlive you and me! .. B>

- Sarochka, I want you to do!

- Oh, Monya, that sho you want from me ?! Here I want to perfume and dress! B>

- So you sho I want to unleash a gift?

- And you my sex?

- And Shaw?

- A nisho! Lying with you two idiots ... I - without a dress, you - without sex ...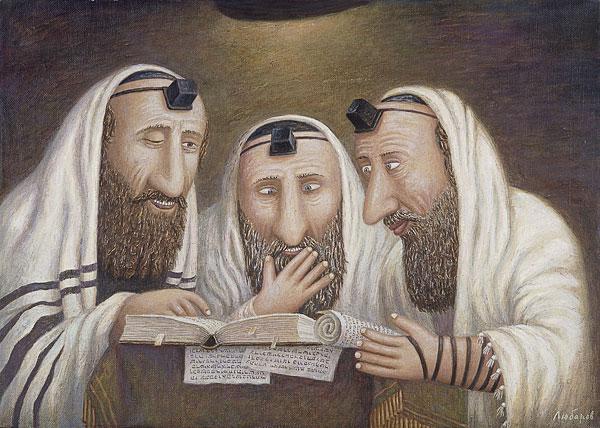 - Dinochka Isaakovna, I congratulate you happy birthday and wish you all, just very, very!

- Thank you, dear! After all, I will not be congratulated, no bastard, except for you! B>

Old Odessa.

- Oh, my God, whom I see! Solomon Moiseevich! B>

- My name is Solomon Markovich.

- You'll tell me your name ?! I'm your dad knew from childhood! He was so handsome, curly! B>

- Nothing like that. My dad was a little bald. B>

- Oh, go to hell, you do not know your dad!

Teacher:

- Celia Israelevna, Shomu to wash. From Sёmy smells bad! B>

Parent:

- Mary Nikitichna, Shomu not have to smell. Shomu should be taught! B>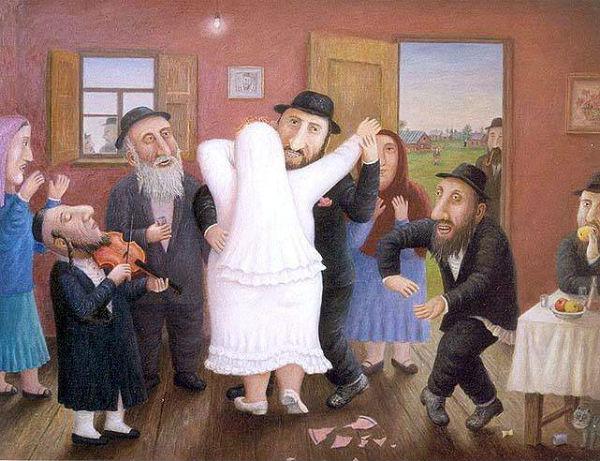 - Fima, sho you everything I wink?

- This is a nervous tic.

- Fima, you are a liar and a scoundrel ... I've tuned!

- I heard your Sarah get married.

- Yes. It turns out a little. B>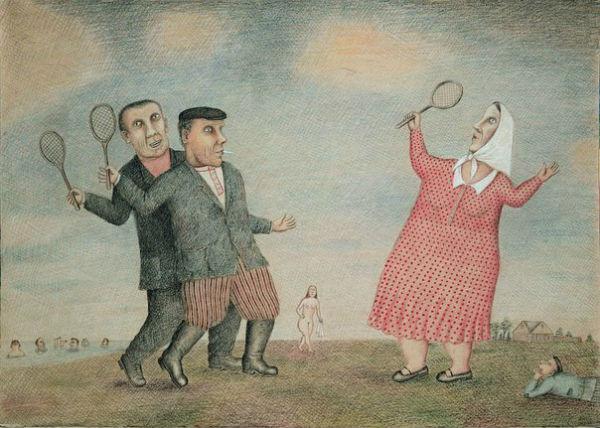 Father son checks blog:

- For example, physics - 2 ... Celia, do you hear? Physics - 2! So, mathematics - 2 ... Celia, do you hear? Mathematics - 2! So, singing - 5 ... Celia, do you hear? He also sings! B>

- Madame Figner, and what are you now eat so little?

- Beach figure!

- Oh! To save your figure - we must eat, eat and eat! B>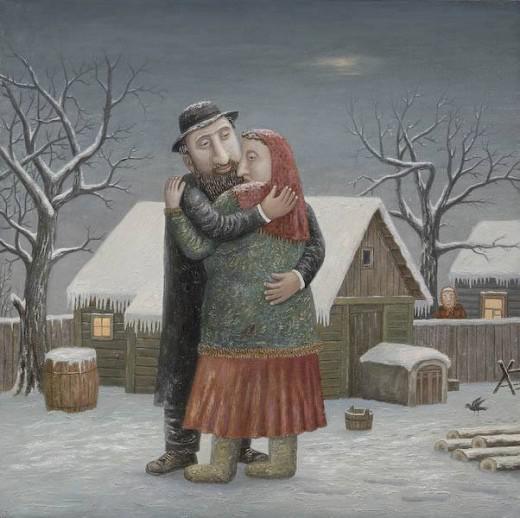 - Sarah, my sweetheart, where are you going?

- On PRIVOZ go.

- But we still have everything!

- Ha-ha! A quarrel? B>

- Hello! Uncle Shlema and Monya here? B>

- There! More like this! B>

- Adam Tsezarevich, you know, when you do not have to have a taco-th say!

- I beg of you! Tell them that when I do not, they can even beat me! B>

- Rabinovich, you give a bribe?

- I give you my wife.

- And what for it?!

- Otherwise does not.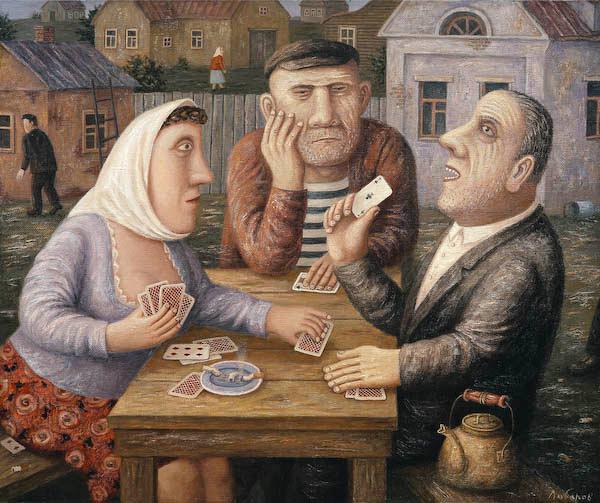 - But I'm the machine itself looked after klassnenko, I will take!

- Wow! Sarah, show the place where you take the money, I also want! B>

- Nope, Izzy, you have such a place ...

- Sarah, how much do you weigh?

- The bespectacled one hundred and twenty kilograms.

- And without glasses?

- Without glasses I can not see the scales.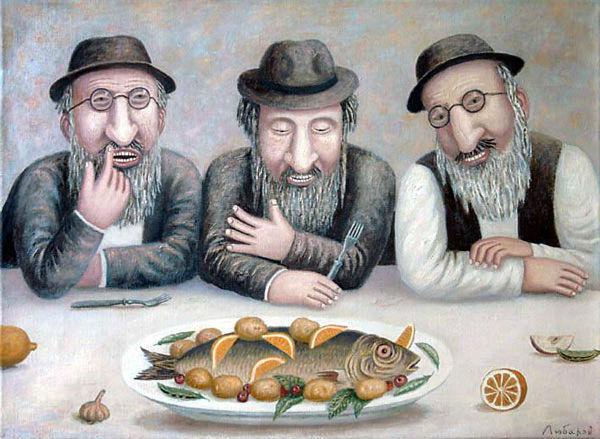 Conversation in the Odessa Family:

- Sema that there is a crash in the kitchen?

- Rose, I happened inspiration: I have seen the future!

- And what is there in the future?

- We buy new Sugar Bowl.

The Jews taught the world that a healthy laughter elevates man above the bustle of days and is the cause of vitality. And then try to say something to offend - simply will not work! The Jews were, are and will be, which means that they will always have a reason to prolong our lives. Share this post with your friends, in the midst of a hot working day it will be like a breath of fresh water.

via ofigenno ru