Fans can watch movies with closed eyes on only one voice to know your favorite actor. And even if you are watching a foreign film has been translated into Russian. For all the films of the same Hollywood star trying to sound the same master dubbing. Therefore, we can define the characters on hearing Johnny Depp, or if you Jason Stethema.No Actors appearance is known to all, few people know that in the face of people who dub movies for our rental. Edition
Ofigenno.cc has decided to correct this injustice. We will introduce you to the 13 people whose voices speak from the screens of Hollywood stars. Sergey Burunov - Leonardo DiCaprio

The voice of Leonardo DiCaprio in the Russian dubbing belongs to Sergei Burgunovu. As the star actor Sergei all out during their work. Here's what he says after the voice of the film "Revolutionary Road": "I almost went crazy when working on stage showdown, taken one up! I did not have enough air, I sweat tech - is the work of rupture of the aorta, he does not spare himself! ".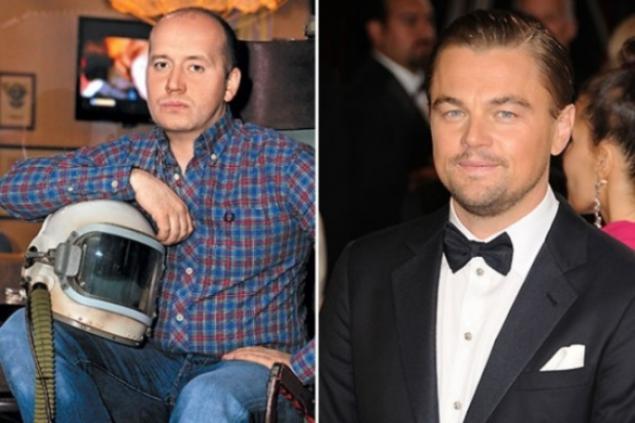 Alexander Gavrilin - Robert Pattinson

Through articulation of the most famous saga of vampires, Alexander Gavrilin made a name for himself. Now he is also known as voice-over channel CTC Love. Besides the characters of Robert Patiscona he also duplicates and other charming actors, such as: Paul Rudd and Thomas Hiddlstona.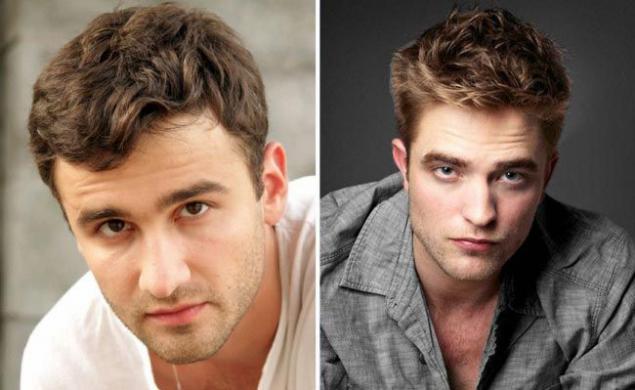 Vladimir Zaitsev - Jason Statham

Although a little "cowardly" the name of Vladimir Zaitsev voiced these supermen. However, he himself is also an incredibly cool guy. His voice in the Russian voice says Jason Statham, Robert Downey Jr., and even the inimitable Heath Ledger as the Joker.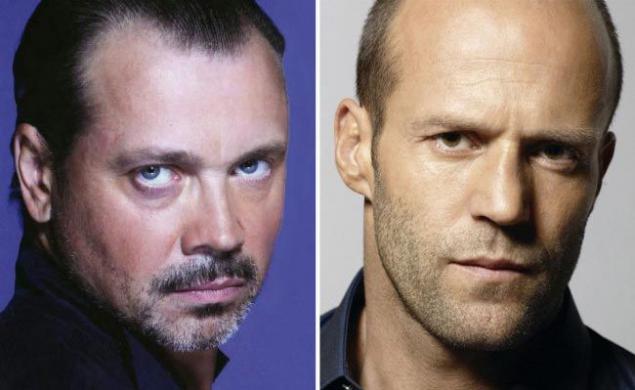 Alex Colgan - Shrek

Dubbing Alexei Colgan has been recognized as the best voice studio DreamWorks Shrek. Yes, the Russian version of the green ogre surpassed even the English-language original! Watching a cartoon think that Shrek was originally spoke Russian yazyke.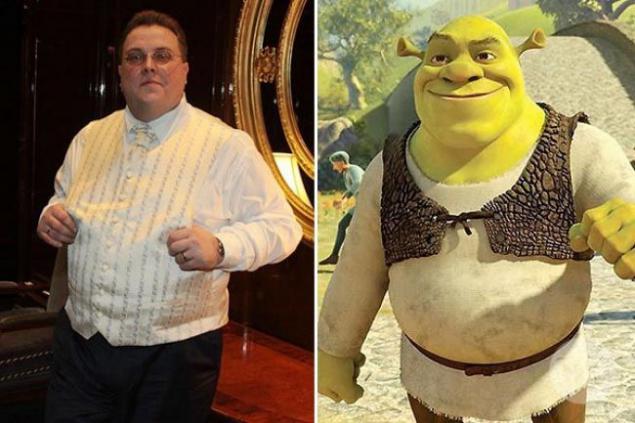 Tatiana Shitov - Scarlett Johansson

Tatiana Shitova not just a first-class actor, but, first of all, a beautiful woman: intelligent, ironic and charming. Therefore, it manages to sound so natural beauties of Hollywood. Her voice is spoken by all the heroine Scarlett Johansson. In addition, Tatiana voiced characters who played Cameron Diaz, Natalie Portman and Megan Fox.

Alex Myasnikov - Til Schweiger

A large proportion of services in the popularity of Til Schweiger in our country belongs to Alexei Myasnikov. He was able to emphasize the perfect voice, charisma Thiel, even giving it a romantic ottenok.
Stanislav Kontsevich - Tom Hanks

On account of Stanislav Kontsevich hundreds of works on voice acting. His voice speak a lot of Hollywood actors Will Smith's starting and ending with Arnold Schwarzenegger. But Stanislav especially proud dubbing roles Tom Hanks.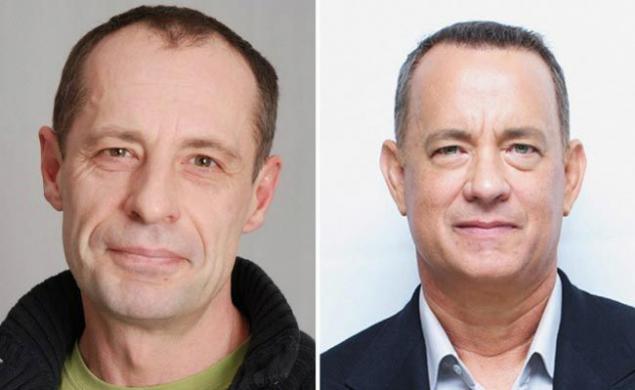 Olga Zubkov - Cate Blanchett

Russian voice of Cate Blanchett also boasts a voice to many other famous Hollywood actresses. She voiced characters by Angelina Jolie, Sigourney Weaver and Michelle Pfeiffer. And Olga tries to get into every role, because the viewer will immediately notice affectedness and falsh.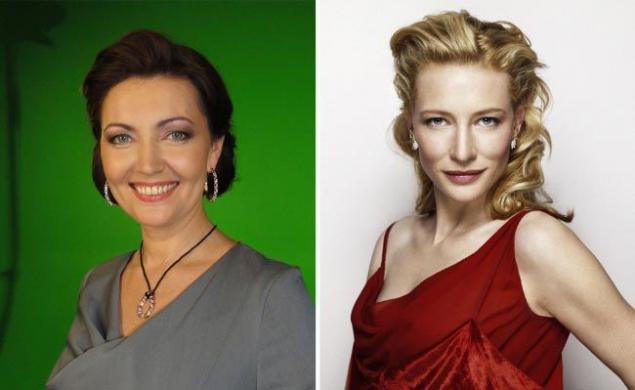 Vladimir Antonik - Liam Neeson

Vladimir Antonik - a lump of domestic dubbing. The account of his work for a long time has already passed for half a millennium. His voice says Alain Delon heroes, Harrison Ford, Mel Gibson and the same Arnold Schwarzenegger. But perhaps the very well he was able to convey a low voice and strong-willed Liam Neeson.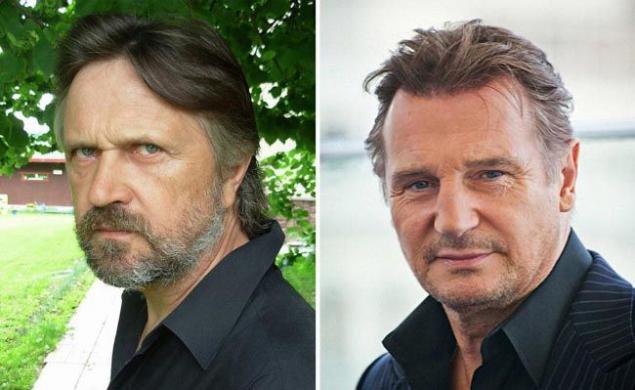 Marianne Schultz - Penelope Cruz

Marian Schultz not only duplicates the other actors, but also the act in films. Perhaps it helps her to better convey the character of the heroine Penelope Cruz and Kate Winslet.

Alexander Bargmann - Johnny Depp

Expand all facets of the characters Johnny Depp in our hire makes the voice of Alexander Bargmann. In addition, on account of his voice multiple roles Ashton Kutcher.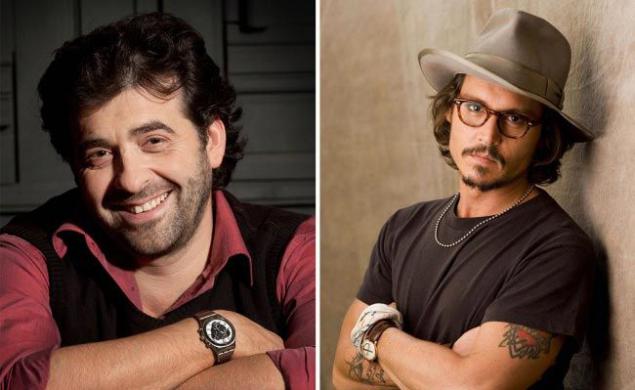 Vsevolod Kuznetsov - Antonio Banderas

Vsevolod Kuznetsov can be called a sex symbol among the masters of dubbing. After all, his voice say such unsurpassed men like Antonio Banderas, Brad Pitt, Keanu Reeves and Tom Kruz.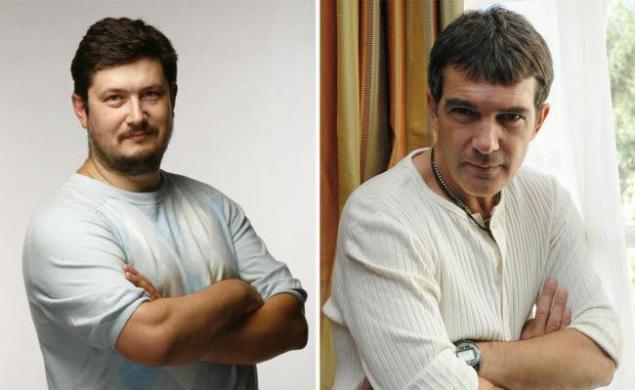 Vladimir Eremin - Al Pacino

Vladimir Eremu able to transmit voice, the incredible charisma of actors such as Al Pacino and Anthony Hopkins. But in accordance with their level of play oh how difficult!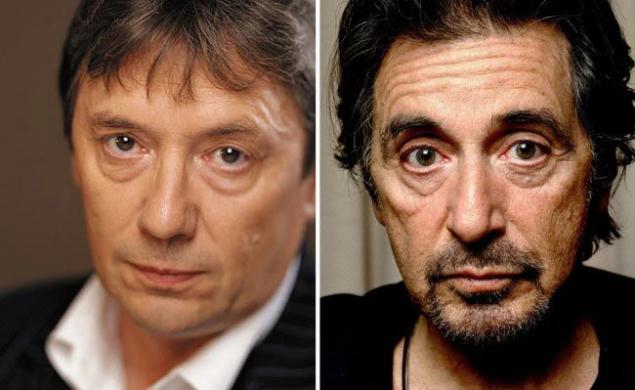 Well, now you know in person the heroes of our dubbing. These people should say thank you for their work. It is largely thanks to them that we love to watch foreign films. Share this post with your friends, let them also know who actually owns Russian voices of Hollywood celebrities.

via ofigenno