In this article I would like to tell about how at a low cost, curb the solar energy for the needs of their favorite gadgets in the field. Specifically, we will focus on solar-powered version and its use in conjunction with a backpack.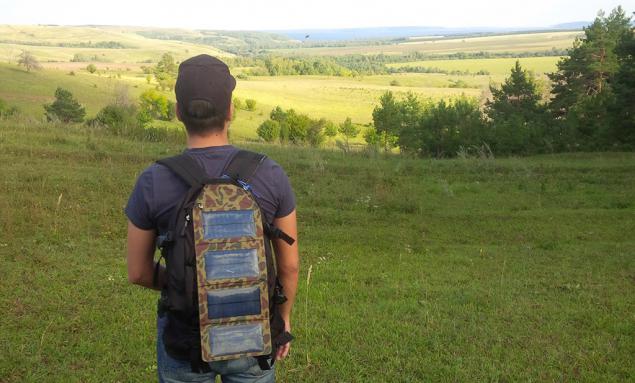 Recently, on giktayms been several articles about Yolk (
time and
two
) -« solar "charging station. The concept is really very interesting, but $ 120 for a miracle toad strangling expensive in my opinion. If we look at the existing solar panels and components to them, the device comes out much cheaper: for example,
солнечная
panel 4, 52 $,
вольтметр
2, 07 $.
At the time of writing time and the development of self-sealable "analog Yolk» Unfortunately, it was not, so I had to run across the expanses of "Chinese boutique."
The choice fell on the
4-х a panel solar battery
for $ 27 and
рюкзак
31 $.
Pyatipanelnyh solar I have not met, but there were three-panel. The price they differ by $ 8-10, so the choice was obvious. There were panels with built poverbankom (power bank), but much more expensive (almost 2 times). Given that poverbank I had available, I rejected this option. Backpack was selected with regard to USB transactions can be dragged into the pocket, where it will be stored poverbank and some gadgets that require constant replenishment.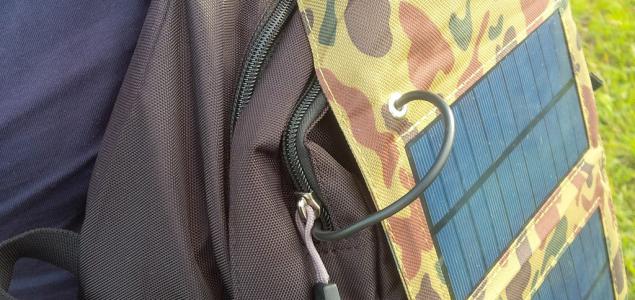 Solar panels sewn into the water repellent, waterproof solar panels on top of the film. Therefore, they can be hung up on a backpack in any weather. Fold the panel in a fairly compact version - format wallet. It certainly will not thrust into the book, unlike Yolk, but generally convenient to take with.

As for electricity generation, it is roughly equivalent to the promo picture from the site Yolk: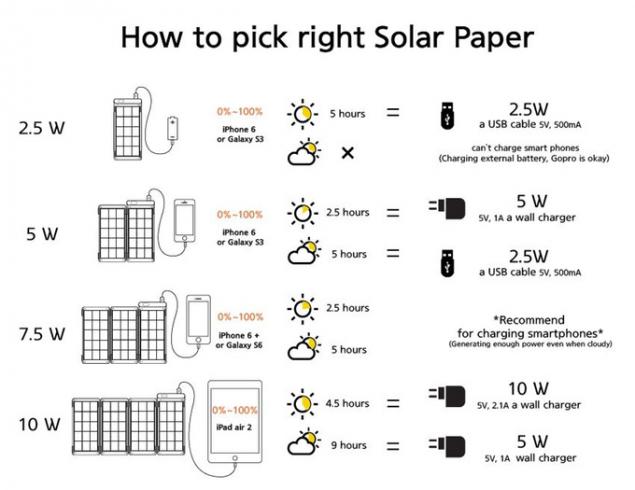 Photo tests under various light load. The device is not in the bright sunlight produces an average of about 6V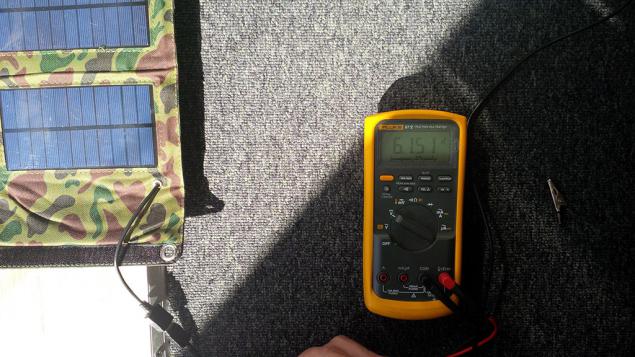 To test the strength of the current used here is a phone: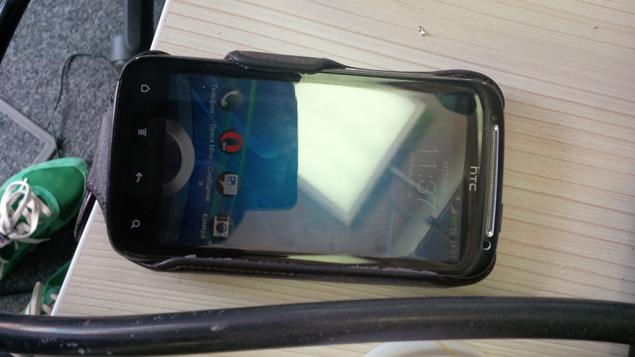 The sun in the clouds: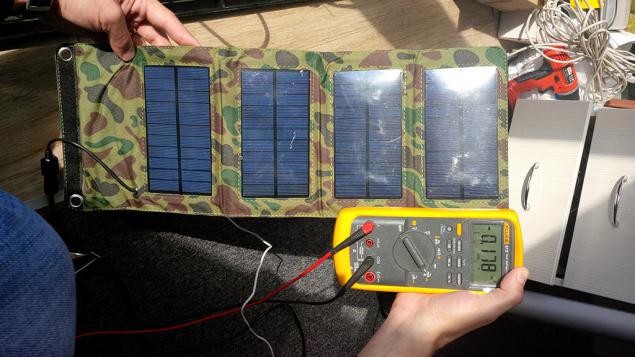 Sun without clouds:





To summarize, we can say that the device is good and quite useful. The performance characteristics are not much inferior to Yolk. In the field, I was able to experience it a couple of times. Daylight is enough to charge your small poverbank and evening to recharge gadgets already on it. Happy gadgets operated, so they are not directly charged.

Thanks to solar panels, I solved the problem with the electricity in the campaigns. Now I am in thought, a useful device, you can create (solder) for hiking and active walks, to make full use of this energy. Discuss ?!

PS: Prices are per 08.23.2015 taking into account existing at the time of discounts. i>

Source: geektimes.ru/post/260708/