Several practical and scientific ways to choose a man for life from the doctor of psychology Clarissa Pinkola Estes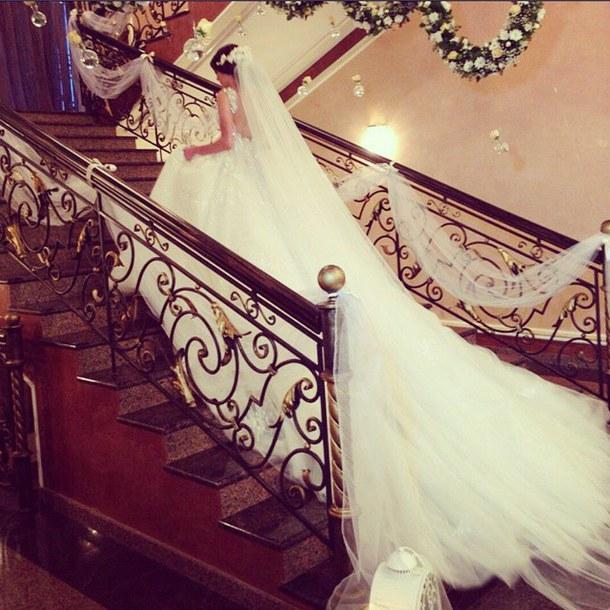 There is in the nature of qualities that define a person's ability to create long-term relationships. They do not have a hierarchy, each equally important. When choosing a future husband, guided by our tips.
So, if you want your relationship to be stable and strong, you must do the following:
Close your eyes and surrender to the senses. What do you think about this person? Try! Imagine that you are blind and another may not. What about the kindness, loyalty, vision, dedication? How about taking care of you, about myself, as an adult independent entity? Ask yourself the questions that interest you. Your thoughts will manifest the truth. Emotionally you open more without contemplation of his appearance.
Find out whether it teach? There is one major difference between the man who could become a partner for a long relationship, and those who will be a partner only for a short period of time. And this distinctive feature - the ability to learn. Anyone who wants to see the familiar in a new light, who are not inquisitive by nature, often closed and said: "No, it can only be so or so." For long-term relationships have to choose the one who is able to grow and develop. The world does not stand still, we must be able to adapt to the external changes. Then after a few years, the joint will not be bored with each other, you will evolve and will surprise each other.
Find someone who has some feminine qualities, namely, strength and sensuality. Strength - this tree. He can hit the wind, but because of its flexibility, it will move with the wind. In the wind. It will not have the ability to bend, break. Sensuality - the perception of what is happening around. Every woman craves attention, and without it the quality of a man is not able to show love. If you want to hear compliments not only the birthday note sensuality men. By the way, you can have a great potential to be kind and loving, but if you do not want to develop this potential, there will be nothing in the end.
Try to see the guise of someone else's pain. There are many ways by which people disguise the pain, and you can not imagine that someone hurt. It happens that the man was in the previous stages of the relationship of frustration and hurt Ideally this experience. It is important not to be afraid to show the pain and the ability to feel another's. The more openly you tell your man, which of his actions are causing you pain, the greater the likelihood that "strikes a nerve" is never repeated. Without periods of stress can not do, but if you keep silent, masked, he will never know that their words or actions hurting you. Do not think that is opened, you are vulnerable. You choose a woman for life, whether it makes sense to deceive and conceal ill point? Anxiety should cause the absence of any reaction. So, this is not the man you're looking for.
Find someone with a passion and a rich inner world. It does not matter that it will be a hobby - carving and breeding pigeons -Choose someone who goes his own way and perceives you as a partner in this journey. This passionate man able to connect with another, but remain intact. In any relationship there are cycles when you want to merge, and when there is a need to be at a distance from each other. Fascinated by the man will never be petty and picky. It's like no one understands that any hobby you need to devote time and money. I will not have to control you for personal spending.
It is better to choose someone who shares your passions. Or are you interested in his hobby seriously. It's like a savings account. You have something for two masters, it is stored in memory and becomes the glue that connects you. Memories are needed in order to keep the happy moments. If there is no positive memories of the joint, it is difficult to go through the hard times together. And they happen even in the happiest family. General craze present new themes to communicate with each other, broaden horizons and give the joy of co-creation.
Select a person who will share your values. Children, money, number of family members, gender roles, religion, etc. These issues are desirable to discuss before entering into a long term relationship. Common values ​​can reduce stress, which occurs during the development of relations. The agreed budget planning and child-rearing practices, will reduce a quarrel, if your opinion coincides with that of your man.
Choose someone who can laugh at themselves. The value of humor in family life has long designated psychologists. An innocent joke is able to ignite a scandal, if your partner is devoid of self-irony. If you do not have a sense of humor at all, go back to step №2 (ability to learn).
Determine what you can tolerate, and with what characteristics - no. Strong drink, gambling, drugs do not belong here. This is not characteristic, and the disease is not compatible with long-term relationships. Do not be tempted by the thought that his annoying habit you can put up with the times. This disadvantage is you are constantly "eyesore." Make no mistake, it will never be for you nice and unobtrusive. Identify the things that you can easily "close their eyes" and which allow in your life can not. In his choice of actions harshly, then you do not have to "grit his teeth" when unacceptable to you men wont be repeated many times in family life.
Become his friend. Would you like to do for your partner the same, what you are doing for your friend? Sit and listen to him for hours, talking about what he wants to talk, do what he wants to do. This does not mean that you should completely meet all his requirements and needs. But sometimes - yes. Imagine the difference that you are willing to do for friends, and that - for a loved one. It will clarify many things.
Make sure the one you choose - makes your life more interesting, richer, better. and not vice versa. He brings his energy into it, its light, its charge. Thereby, making you even happier.
Natalia Budy
The article was prepared on the
doctor of psychology abstract
Clarissa Pinkola Estes