Bring a positive energy in the home, and your life will change beyond recognition! The secret is simple.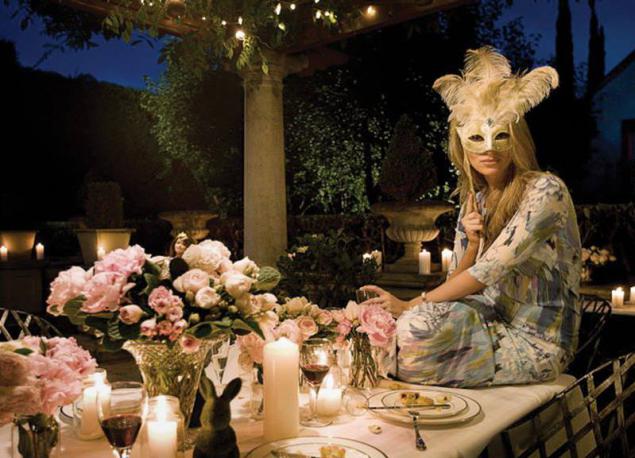 Each of us is high time to understand the truth: your house - you continued. It is a place that affects the physical and spiritual condition of the person very much. The house is dirty and mess - you're bound to get sick and distressed chaos going on in my life. To your home was a fortress in which even the walls help, we must first maintain order there. Because do not forget to spend at home this necessary ritual as cleaning! But a purity sufficient. There is a matter that you can not see and touch. Your house is filled with your personal energy, different energy. Negative thoughts and events continue to hover in the air long after its introduction, remaining relevant and reminding me of themselves.
Spend the house cleaning at the energy level, and you immediately feel better, no matter what the situation was or is now!
The more positive emotions you feel, the better the quality of your life, is not it? If you are now difficult, do not give up and sink into the abyss of despair. There is a better solution - cleaning the house from the negative. Bless your home, and you yourself will be blessed. Believers pray enough, but people are by nature very distrustful. Even those who seriously follow all the religious precepts. We'd better to see once than to believe in something abstract ... So, having decided to purify the home, it is necessary to hold this ceremony, which will not leave you in a drop of doubt that now everything will be different. In ancient times, people knew these secrets, and frequently performed symbolic actions that change the atmosphere in the house. Here it is desirable to make changes to their condition and home improvement at the energy level:
Including the spiritual music, unusual chants, mantras. It will be wonderful if you also sing or play on an improvised musical instruments - will fit even the sound of a spoon, beating on the glass beaker. Main - melody.
Invite your household participate in your venture. Say a kind word to everyone, smile, hug. Such family gatherings very strengthen relationships. If you live alone - are invited to visit a friend, why not? To share with someone a positive attitude is always nice!
Light a candle unusual color. Pink - the best option, the color of youth, romance, beauty and tenderness.
The procession with a candle in the house, looking in every nook and cranny. Very cool and light the incense sticks. The solemn procession of the music exactly please you! This is not only an unusual pastime, a way to escape from reality and look at your house from the outside. Light the candles will make any home comfortable and nice, you will feel safe.
After the procedure, leave a candle burning in the most important room at least an hour. Open all windows and doors. The front door can not open, of course.
It is important to speak the words that will fill the house with love and goodness. Of course, this may be your favorite prayer. But best of all truly say about how you want your home to help you. Let the light, goodness and joy there is in it more often! Talk to the surrounding objects, make friends with them. Favorite things and touch the furniture with his hands. For love has no boundaries, even inanimate matter to speak words of love - they are transformed in your mind when you say good speech.
After that you will receive the sacrament of his house in another! Bad memories disappear like smoke, you will be comfortable in this room. Even if it's one room, hopelessly littered with trash. Esoteric practices are not for everyone, and it is, frankly, good. But the laws of psychology are working flawlessly! Tuning into a positive outlook, you establish contact with the domestic home. It is human nature to identify with their habitat - a native home, city and country. Much better if these important elements of your life will cause you joy and awe in the soul. He who does not love his home and his country will never be happy living there. This is worth considering all fans complain about life and blame everything around ... beautiful and positive can be found in anything, there is a will, would rush of soul.
Cleanse your house from past hurts, troubles and losses. Come to visit a friend with incense sticks, and build it has the same entertainment. The result will inspire you! To another surprise was moderate, show him this article first.