Farmer with children on a barbecue, Pai Town, New Mexico, in October 1940. Photographer Russell Lee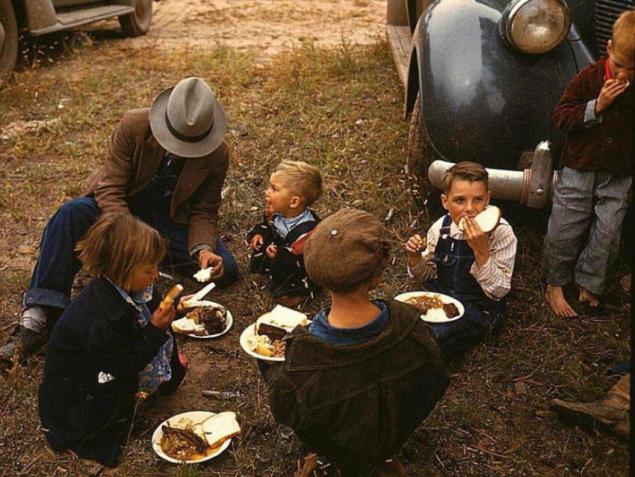 House in Houston, Texas, in May 1943. Photographer John Vachon (1914-1975)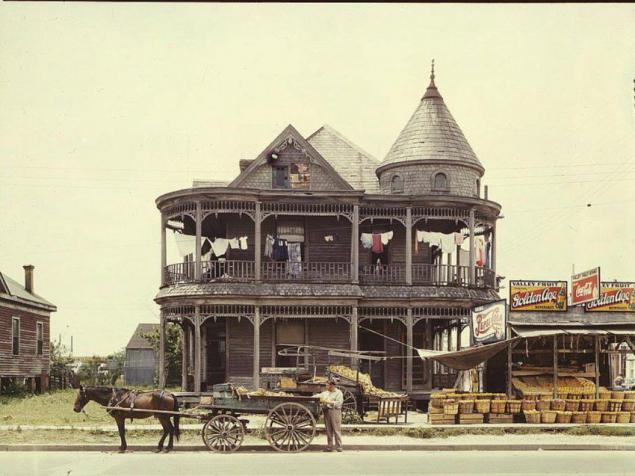 Prayer before dinner at the fair, Pai Town, New Mexico, in October 1940. Photographer Russell Lee (1903-1986)
Start a celebratory dinner, Pai Town, New Mexico, in October 1940. Photographer Russell Lee (1903-1986)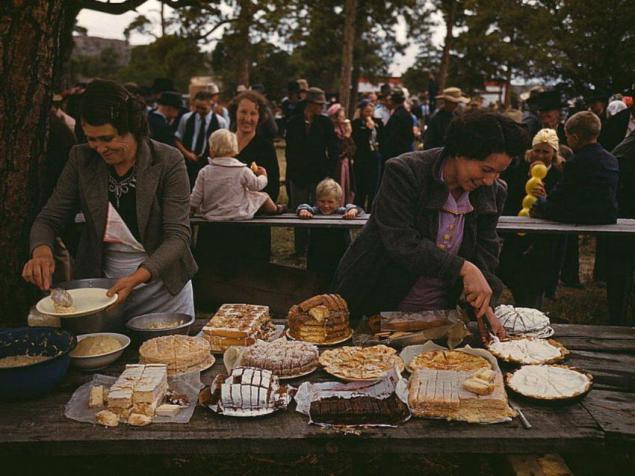 3 photos taken at the fair in Rutland, Vermont, September 1940. Photographer Jack Delano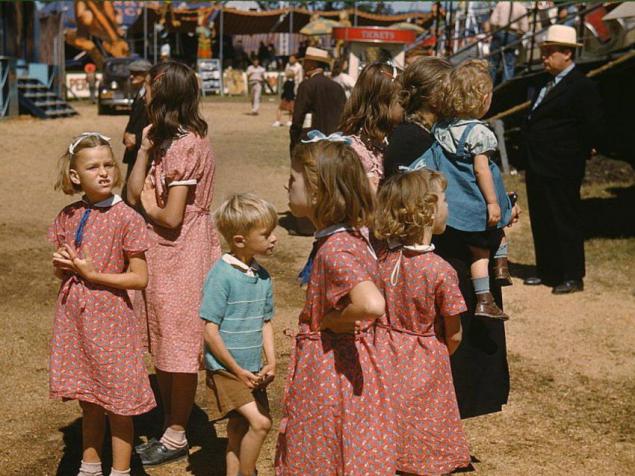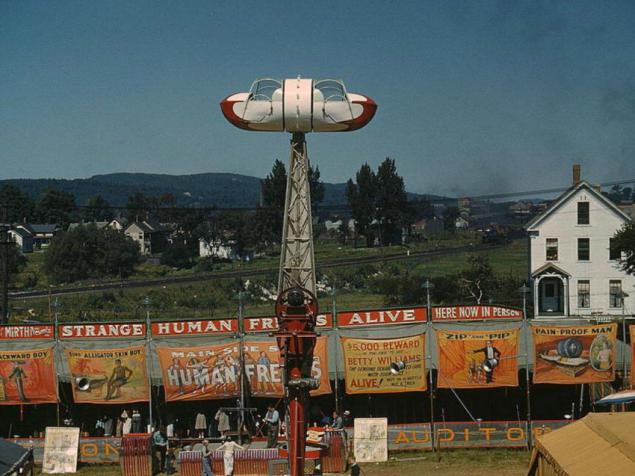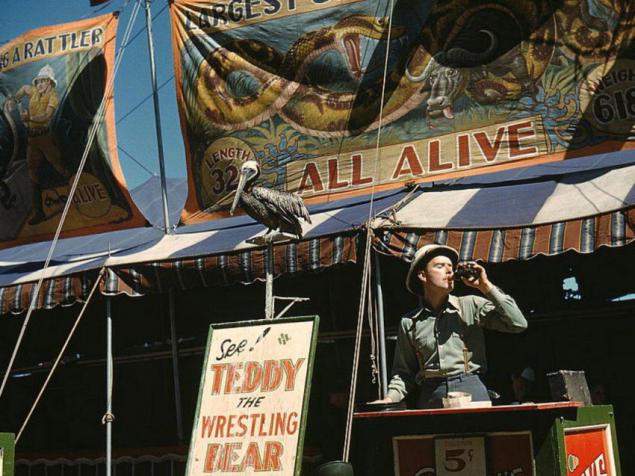 William London, railroad worker with 25 years of experience, Melrose Park, near Chicago, Illinois. The photo was taken in the early 1940s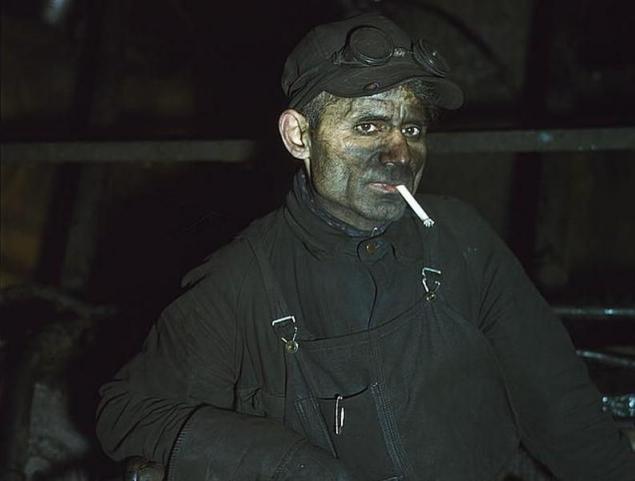 Marshalling yard in Chicago, Illinois, in 1942. Photographer Jack Delano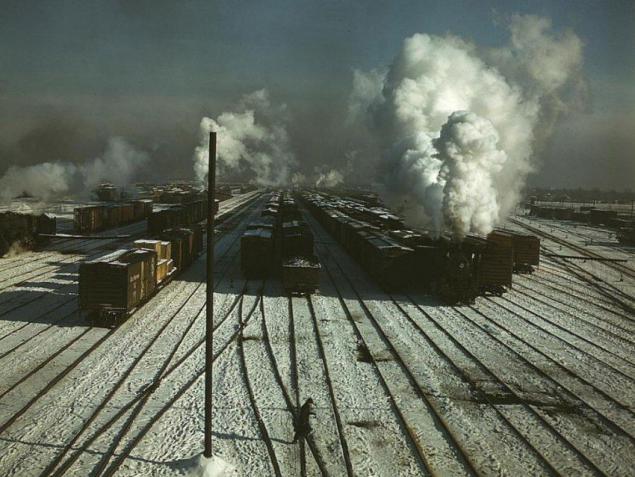 Unfeminine work: Viola Sievers washes locomotive H series in Clinton, Iowa, April 1943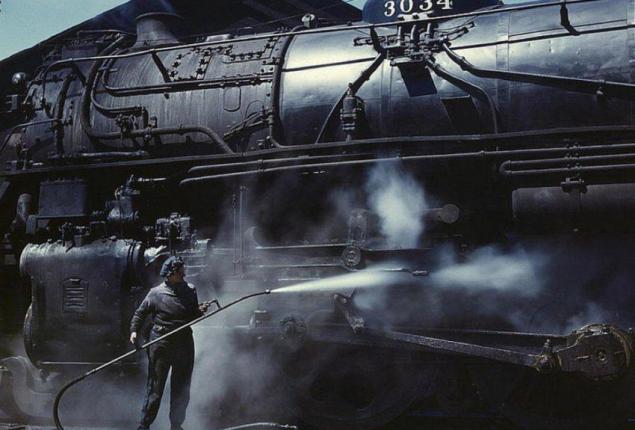 Joseph Klensky washes after a day at the yard in Chicago. Photographer Jack Delano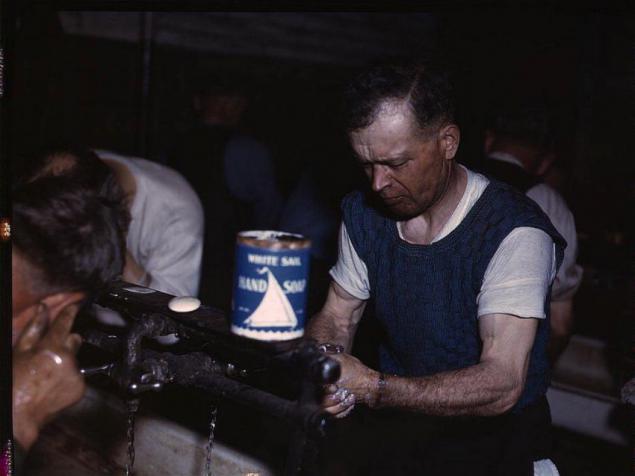 Depot freight locomotives in Chicago, Illinois, May 1943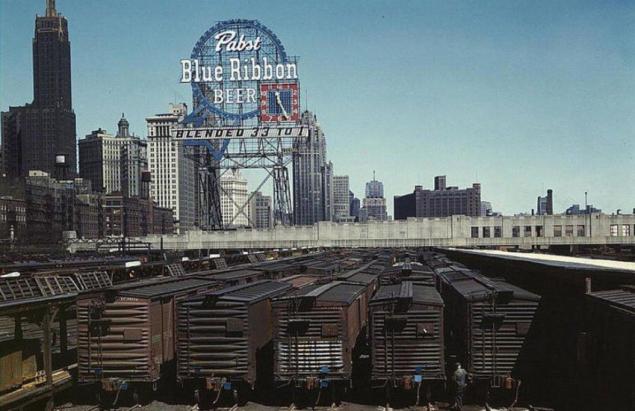 Unloading of cars in the Chicago depot, in April 1943. Photographer Jack Delano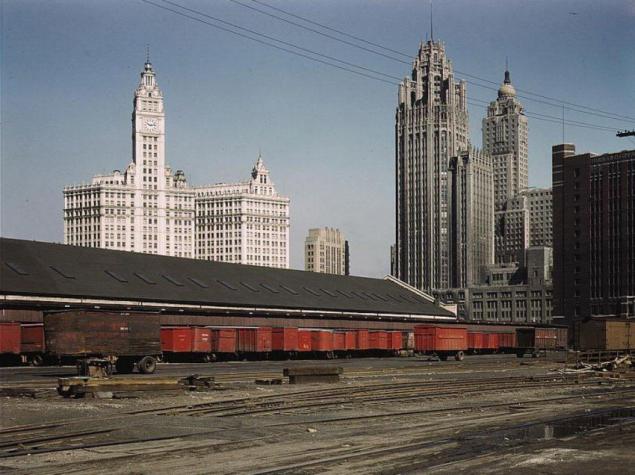 Dancing couples, McIntosh County, Oklahoma, in 1939 or 1940. Photographer Russell Lee (1903-1986)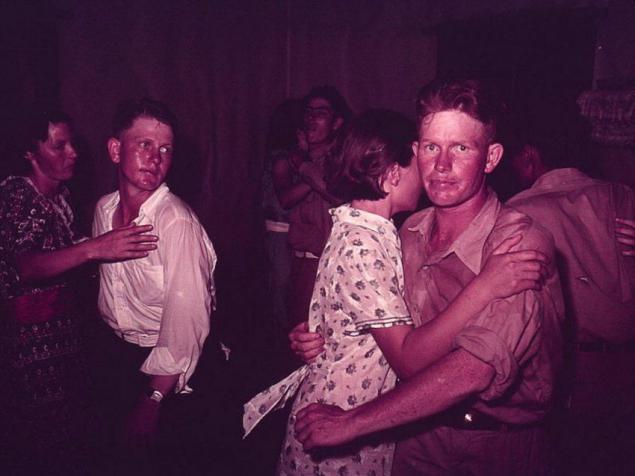 Auction Farm, Derby, Connecticut, September 1940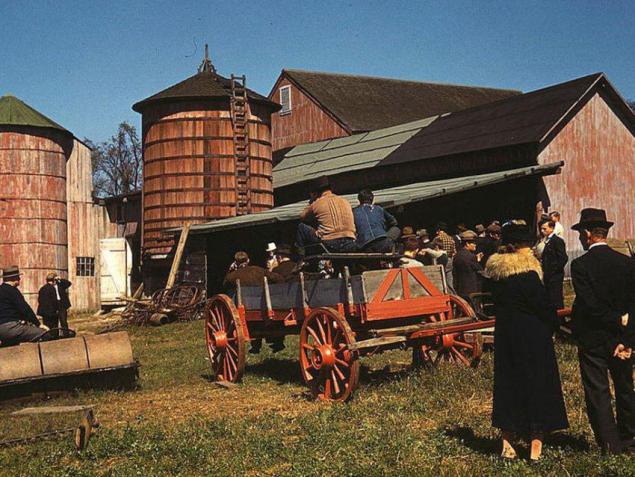 Children clean potatoes in the fields near Caribou, Maine. Schools are not opened until the harvest is not yet removed. October 1940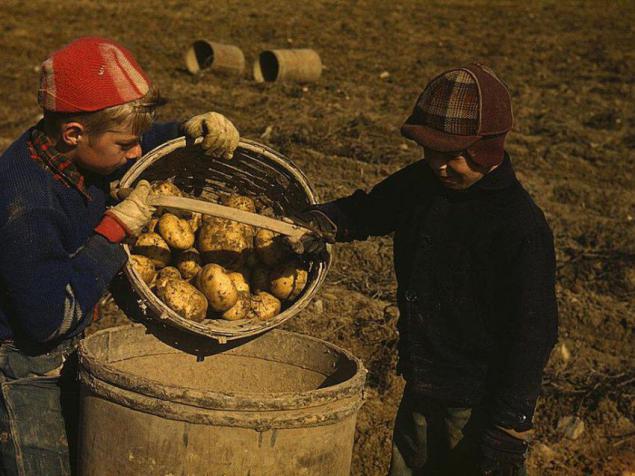 Shop in Lincoln, Nebraska, 1942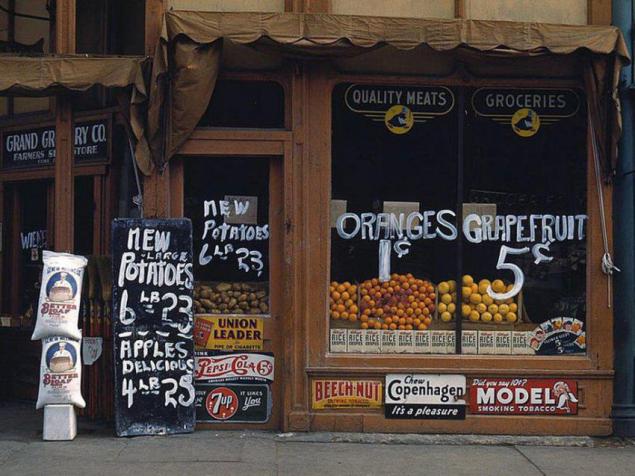 Women railway workers on lunch break, Clinton, Iowa, April 1943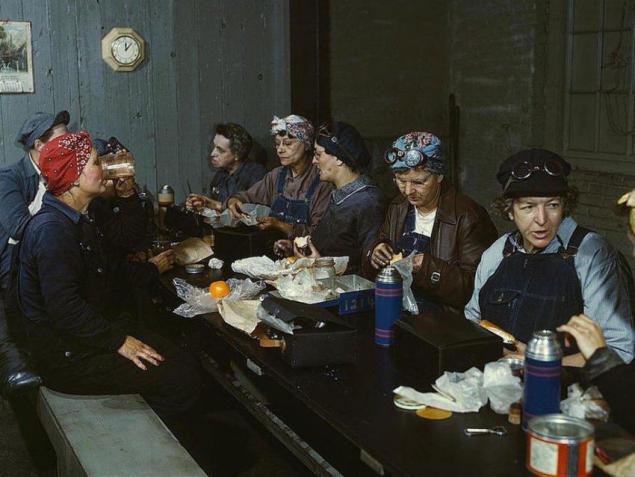 Sale of surplus, St. Johns, Arizona, October 1940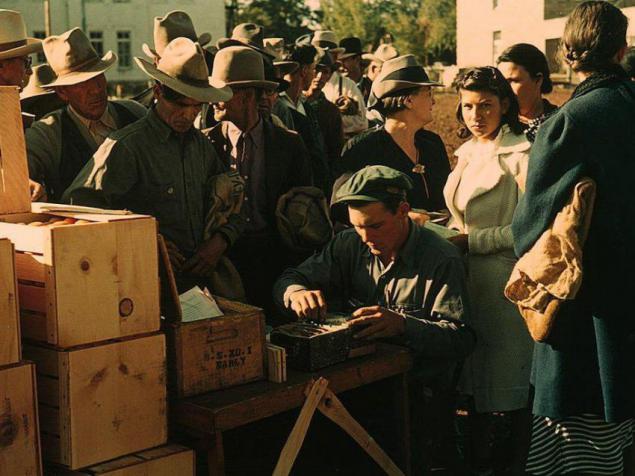 On the plantation owned by the Ministry of Agriculture, Louisiana, in 1940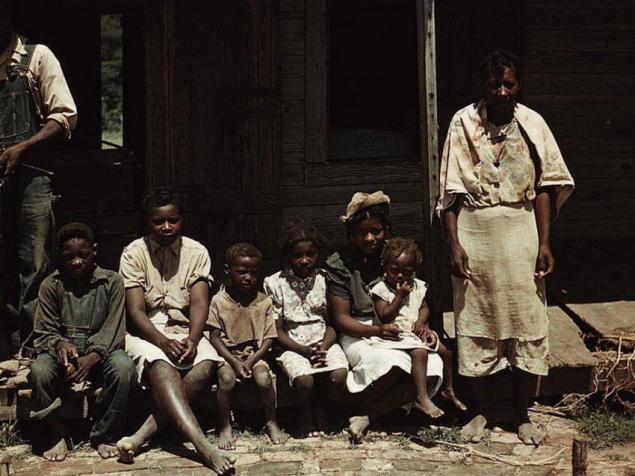 Land preparation for planting cotton, Greene County, Georgia, in June 1940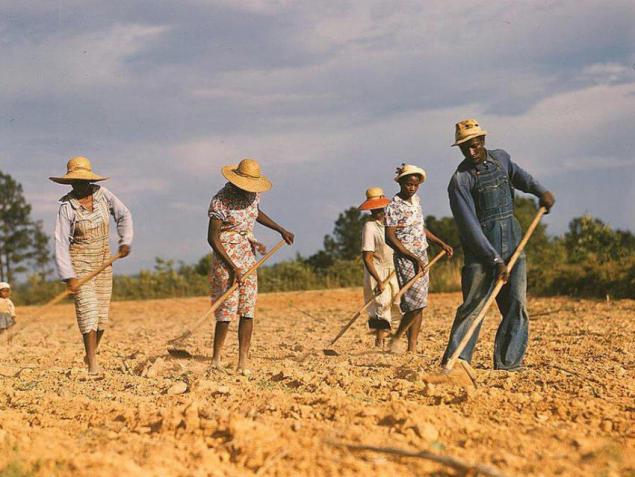 Construction of the dam Shasta, California, June 1942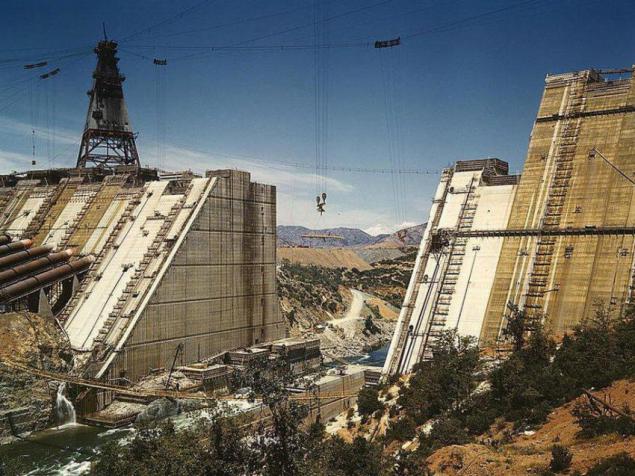 Corn fields along the river, north-east of the state of Tennessee, in May 1940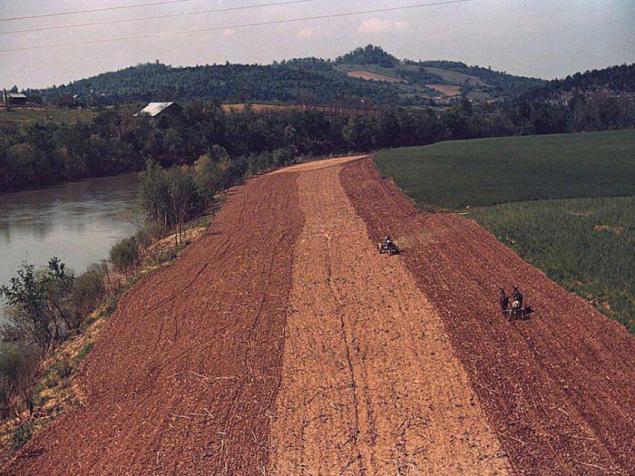 Harvesting oats, southeastern Georgia, about 1940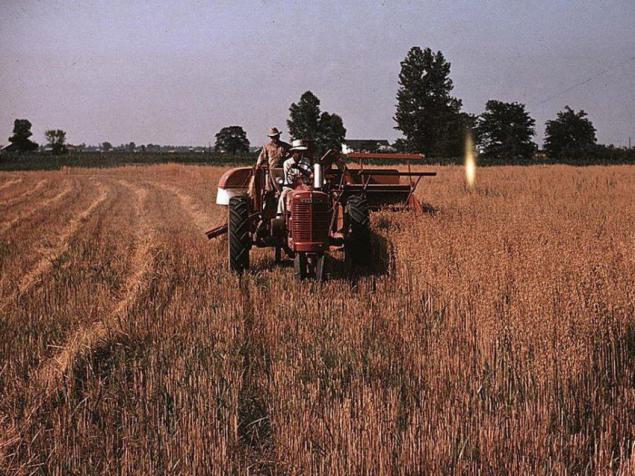 Maize harvesting near Pai Town, New Mexico, in October 1940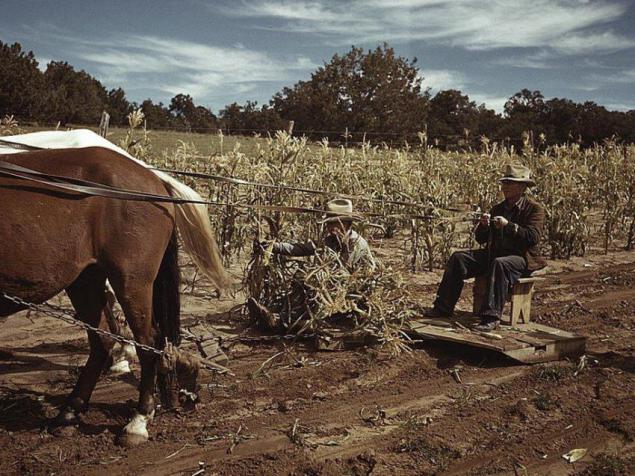 Children sitting in a car. The photo was taken near the labor camp Ministry of Agriculture about Robstona, Texas, in January 1940.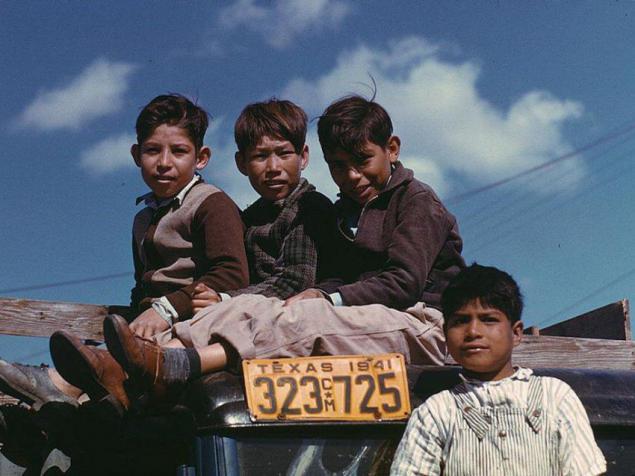 Used plumbing shop in Brockton, Massachusetts, December 1940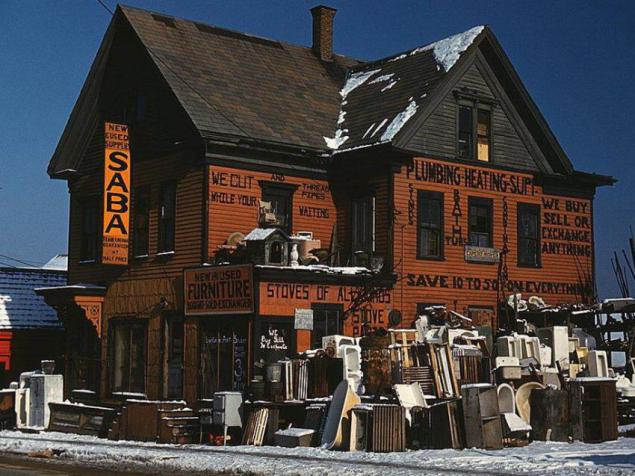 Main Street Grid, Colorado, December 1940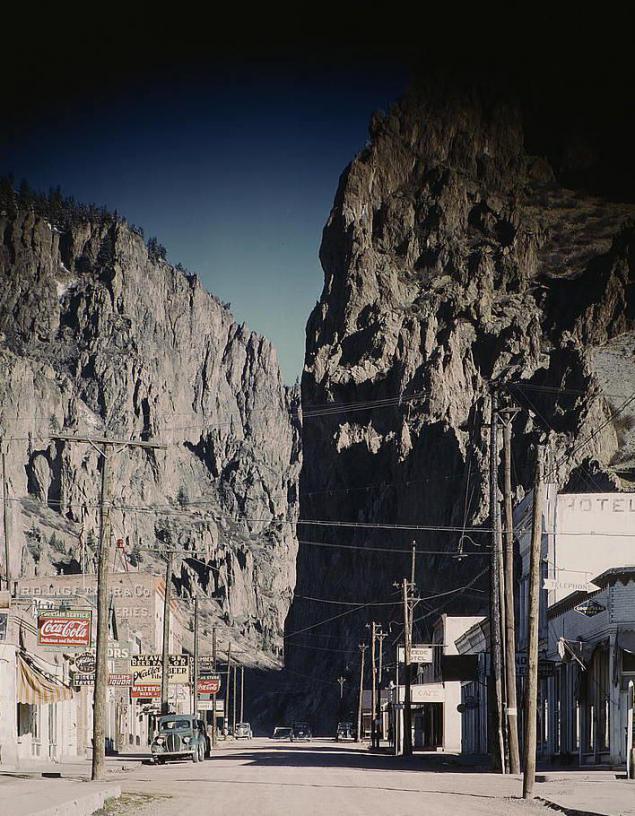 Cart with fertilizer (about 1940)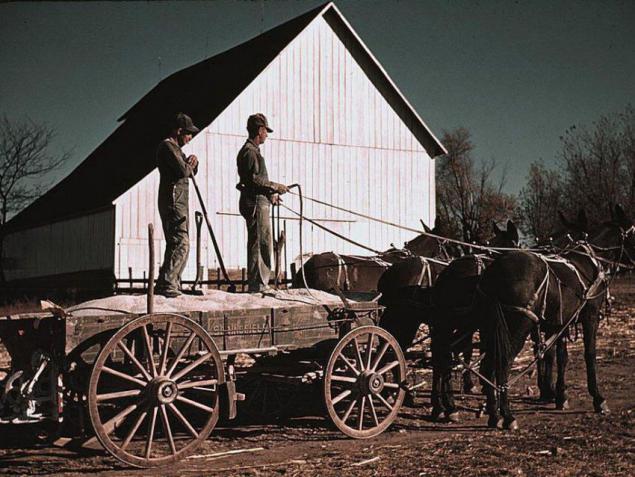 Boy from Cincinnati, Ohio, in 1942 or 1943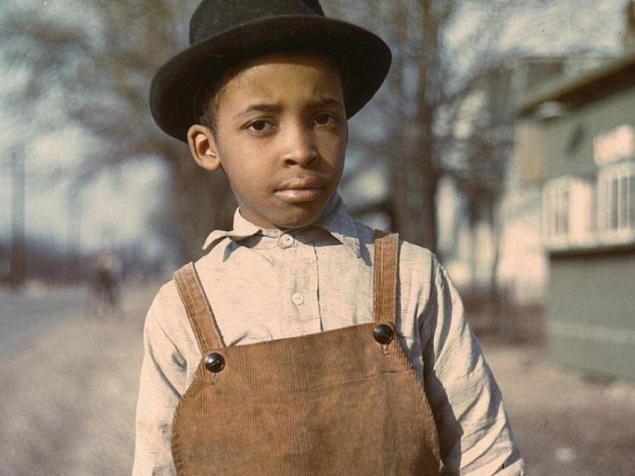 Barrage balloon "Parris Island", May 1942. Photographer Alfred Palmer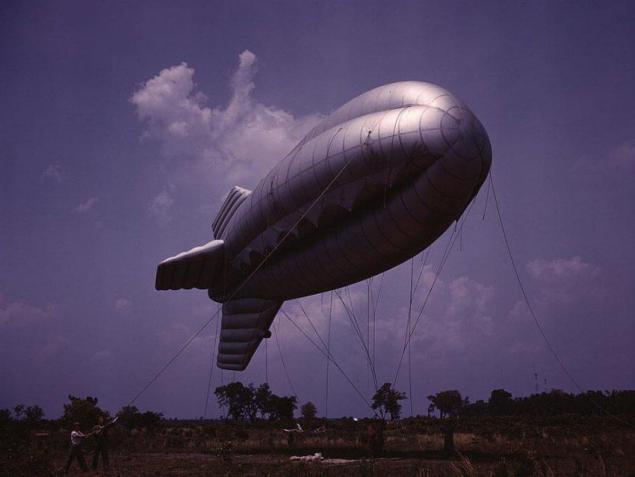 Trucks starch factory in Caribou, Maine, October 1940. Photographer Jack Delano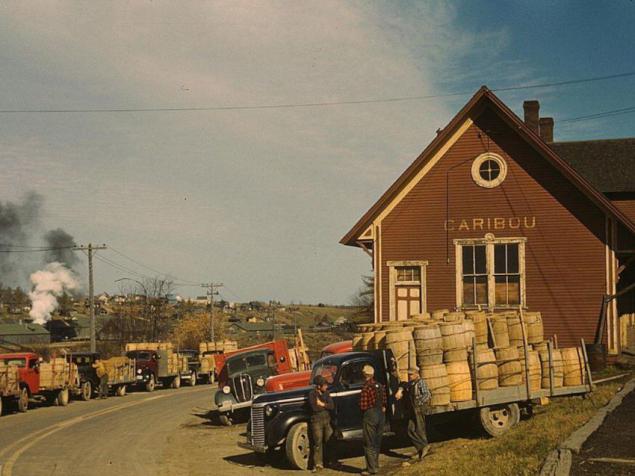 The children gather model airplane, Robstown, Texas, in January 1942. Photographer Arthur Rothstein (1915-1985)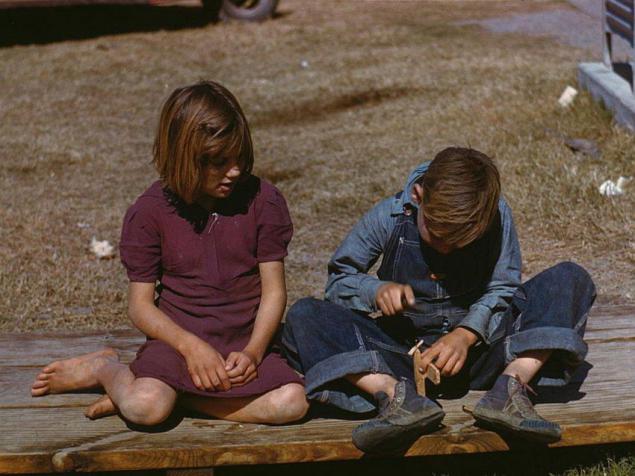 Binding tape on the tail before the rodeo calf in Pai Town, October 1940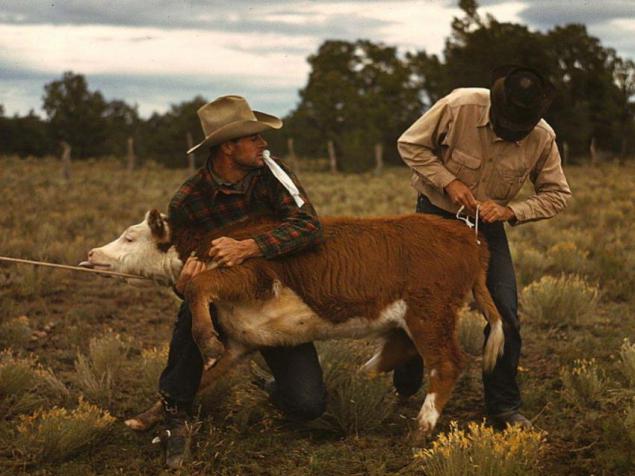 Virginia Young (right), Head of the repair shop at the naval base in Texas. Her husband was one of the first victims of the US during World War II. August 1941, photographer Howard Holl.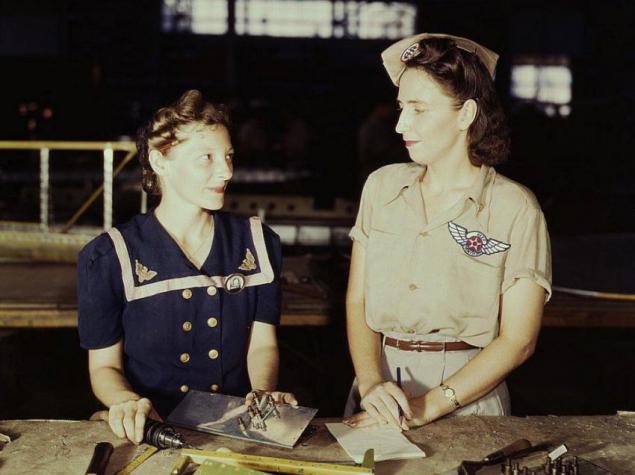 29-year-old Lucille Mazurek, former housewife whose husband was drafted into the army, works in a factory in Milwaukee, Wisconsin, in February 1943. Photographer Howard Holl
Pre-sorting oranges before shipping, Redlands, California, March 1943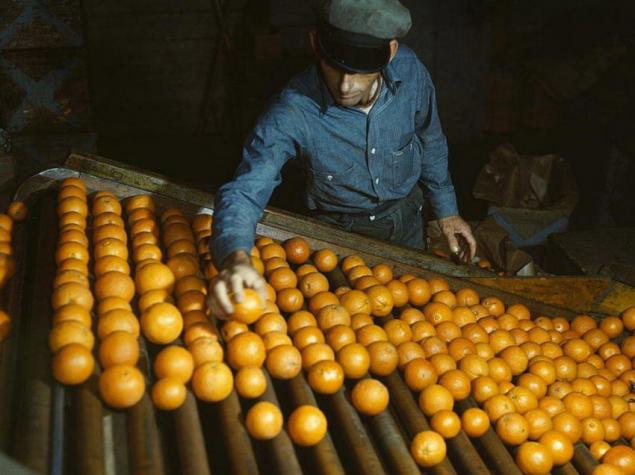 Farmer Jim Norris and his wife, Pai Town, New Mexico, in October 1940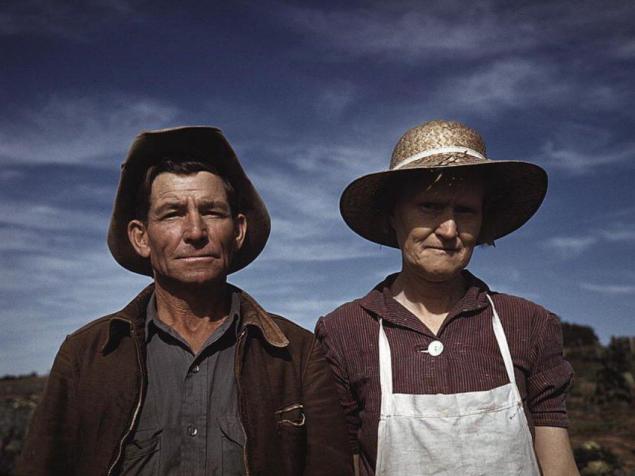 Photo of Georgia about 1940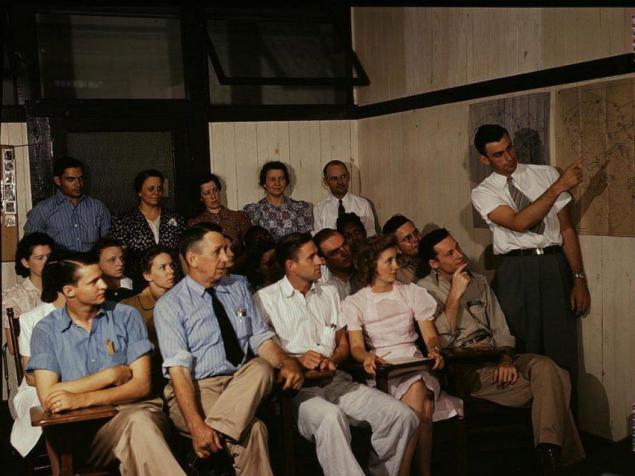 Scrap yard in Montana, in October 1940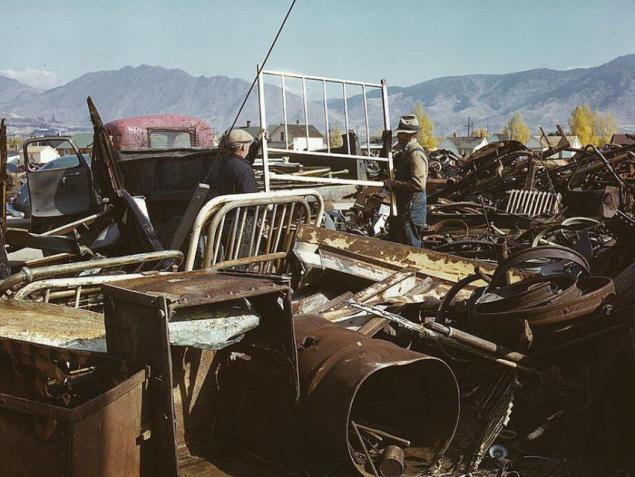 Farmer Jack Winer and his family, Pie Town, New Mexico, in September 1940. Photographer Russell Lee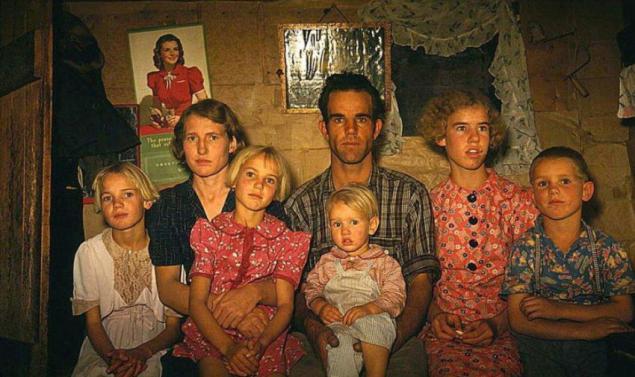 Tea Sylvia Sweets, Brockton, Massachusetts, December 1940 or January 1941. Photographer Jack Delano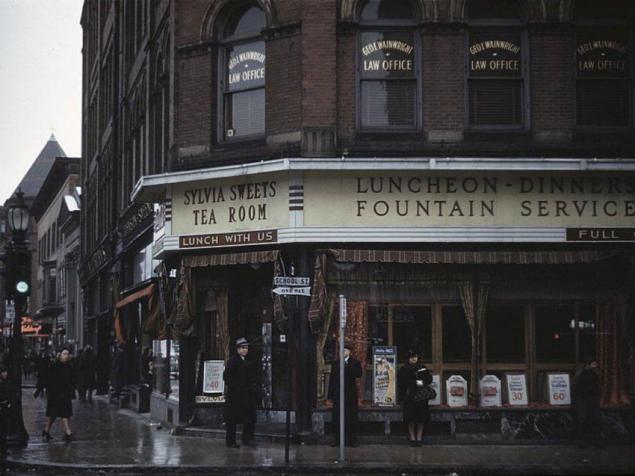 Garden, laid out next to the dug-out Jack Winer, Pie Town, New Mexico, in September 1940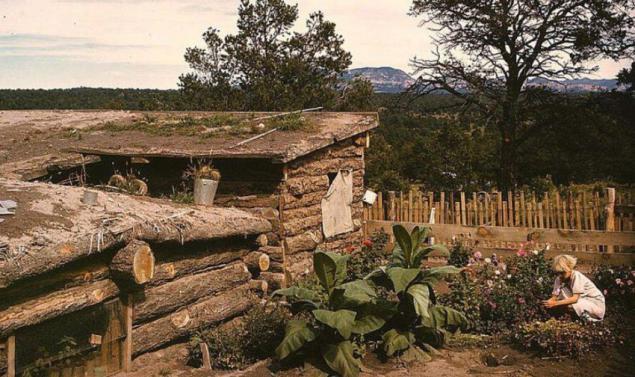 Workers harvesting sugar cane, Rio Piedras, Puerto Rico, December 1941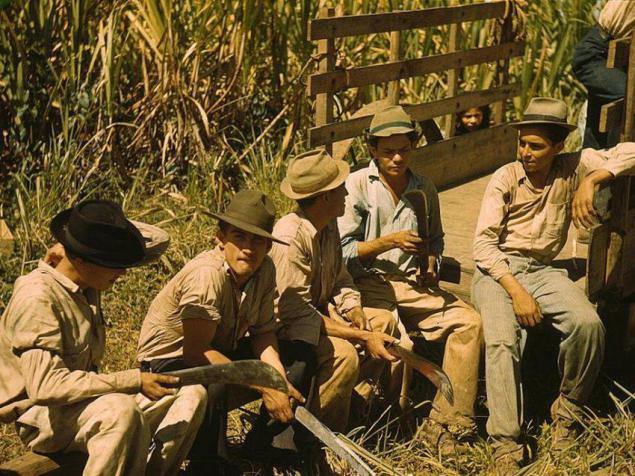 Farmer Jim Norris, Pie Town, New Mexico, in September 1940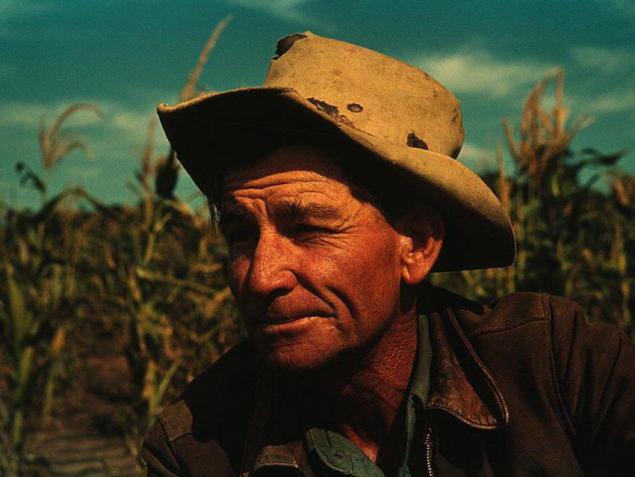 Source:
www.qwrt.ru