September 1 - sad holiday. On this day, the boys all over the world have to forget about your favorite car and get back behind the desk. In honor of the knowledge we have decided to recall the most coveted toys of childhood - pedal cars branded Made in USSR.
9 photos and text Source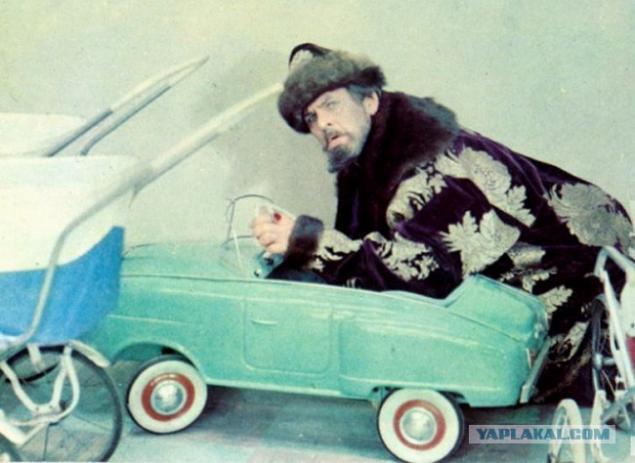 Foot avtomobilchiki produced in the USSR before the Great Patriotic War. In the 30s at GAZ small batches collected convertibles with all-wood body. For sale, they really were not intended.
But the image in this picture "Ural" Chelyabinsk Forge-and-Press Plant (CHKPZ) was already available. If there are a lot of luck, or good friends. Total from 1957 till to 1964 th was released a little less than 70 thousand of such beauties. Not that much ... In the nice features "Uralchika" clearly discern the contours of the ZIS-110.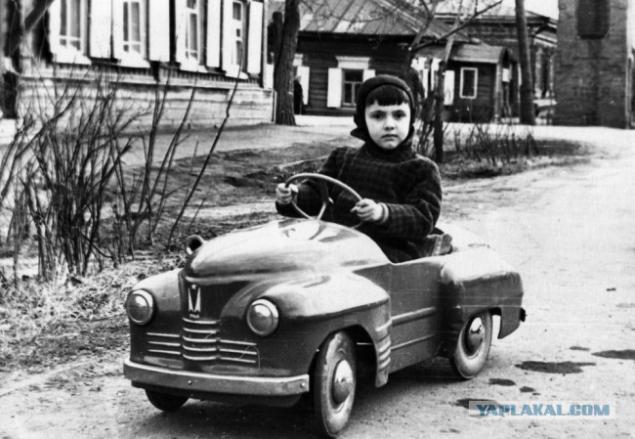 The truly mass product pedal cars were only after 1960 they settled on the release AZLK, at that time still bore the name MZMA. True first pedal car Moscow factory, a prototype of which is officially considered "Moskvich-403", are in fact not too licensed copy of the Italian pedal cars Giordani. But the Italians on creativity spodvigli futuristic shape American Studebaker Champion.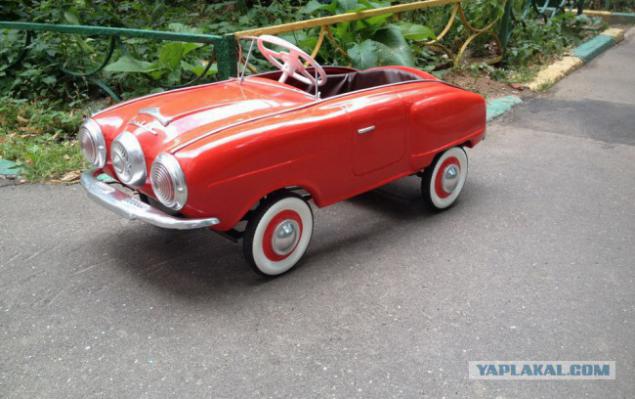 As they say - Proof-peak in the studio! So who still like the first foot "Moskvich"? At the 403rd or "Studer"?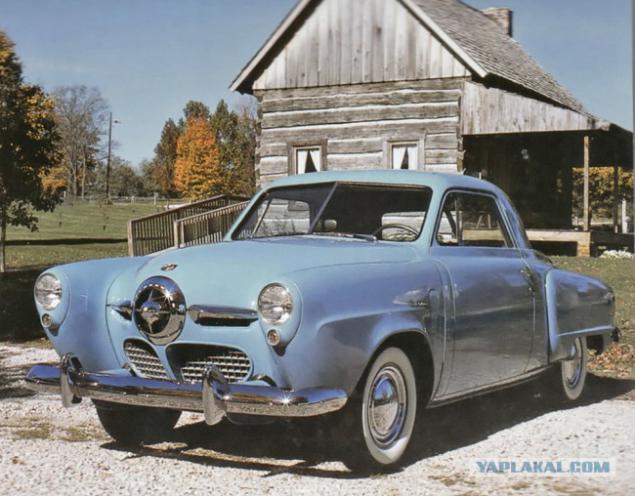 In 1973, pedal "Moskvich" on the right restyling. Chassis with reciprocating pedal mechanism remains the same, but the design thoroughly reworked. As such, the machine is indeed reminiscent of the "Muscovites" Series 408/412. Very cute.
Conveyor account these machines was already on the hundreds of thousands. By the way, weighed peadlny "Moskvich" 13 kg, in the right hands, or rather feet, accelerated to 8 km / h, and significant cost 25 rubles. However, this item on the shelves not lie. A happy owners of pedal "Moskvich" always caused an explosive mixture of respect with envy by their less fortunate peers.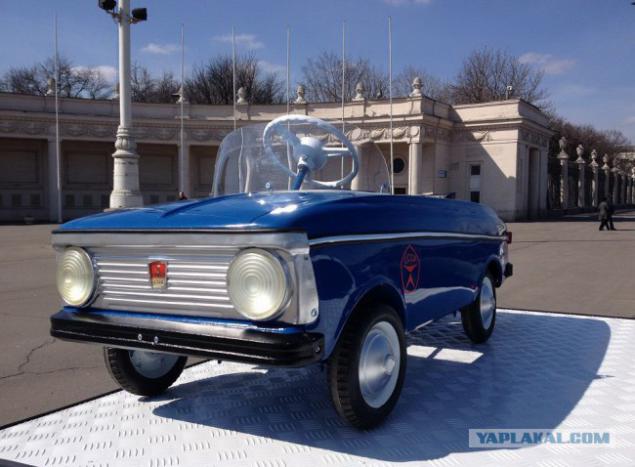 "Moskvich" was by far the most popular and mass pedal cars of the USSR, but not the only one. Even in the second half of the 50s under the brands of "Rocket" and "Arrow" was produced here is a three-wheeled hybrid aircraft and the record of the car.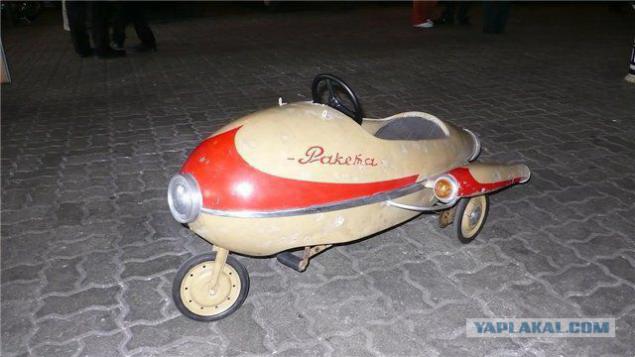 Another rare machine. Foot avtomobilchik "Neva" Leningrad plant LAZ. Prototype? Maybe "The Seagull" GAZ-13, ZIL-111 may or may Packard ...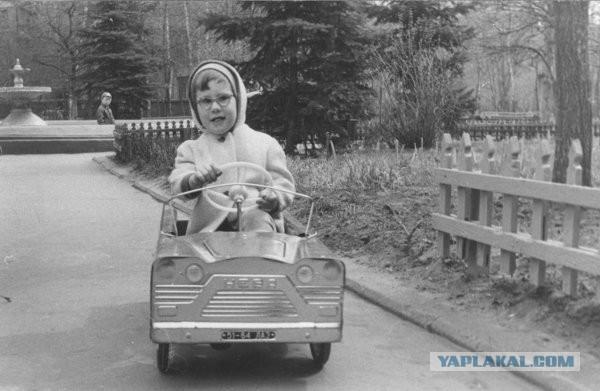 But guess what it's like pedal car "GPL" absolutely impossible. Little monster born of a dream of reason ...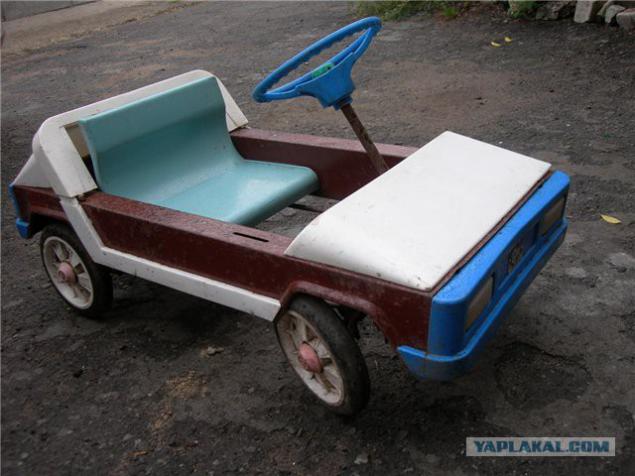 Whether business, pedal "Rainbow" CHKPZ plant, of which we have already described. Let recognizable prototype it is impossible to identify, but avtomobilchika At least there is a style, proportion, grace. Truly a designer thing!
All.