After a loose interpretation of "Spartacus" who asked a fairly high "bar" quality series, it was difficult to find something new and interesting, especially in the genre of historical Drammen, but the Europeans have managed to do it.
In 2013, in the month of March, the premiere of the series "The Vikings" (Eng. Vikings) - Canadian-Irish historical drama, created by Michael Hirst based sagas of Viking raids early medieval Scandinavia to Britain. A key character in the series is the legendary Viking leader Ragnar Lodbrok, as well as his family and the team.
The series is a quality, well-shot and done, of course, is not without flaws, but nevertheless it is one of the best in its genre in recent years, those who have not seen - look unlikely to regret.
So ... since the Vikings were utterly bearded guys, maybe those who have already seen this creature would be interesting how the actors of the series looks in real life. I myself until the middle of the second season, but hardly anyone missed if so - correct, pliz, or rather supplement))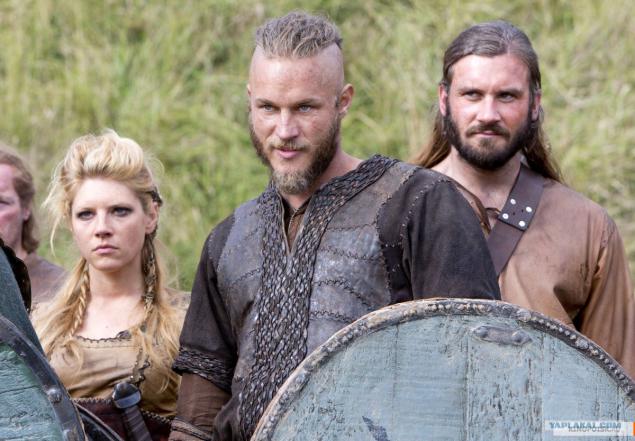 Ragnar Lodbrok - legendary Viking, free and bond seasoned warrior.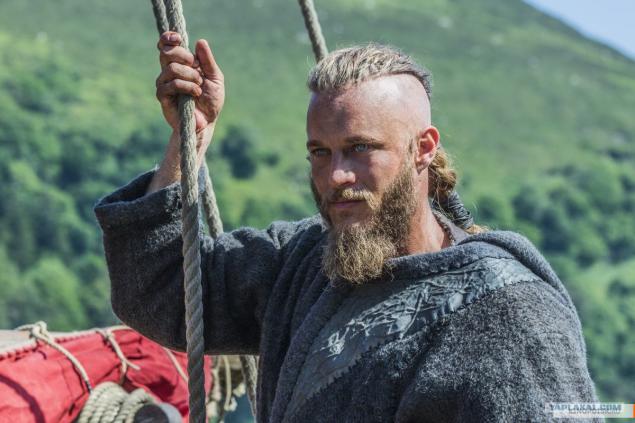 ...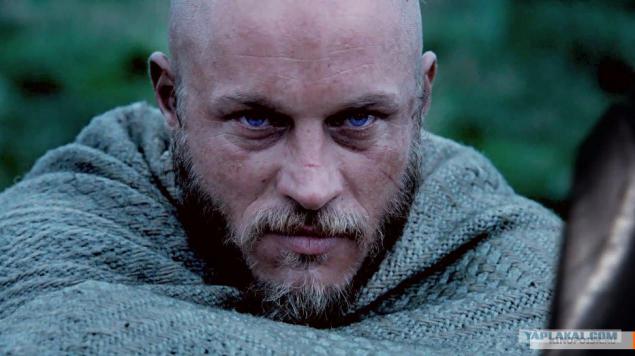 Travis Fimmel (Eng. Travis Fimmel, b. 15 July 1979, Echuca, Victoria, Australia) - Australian actor and model in the past. Best known for his roles in the TV series "The Beast" with Patrick Swayze and historical television series "The Vikings", where he played the legendary Viking Ragnar Lodbrok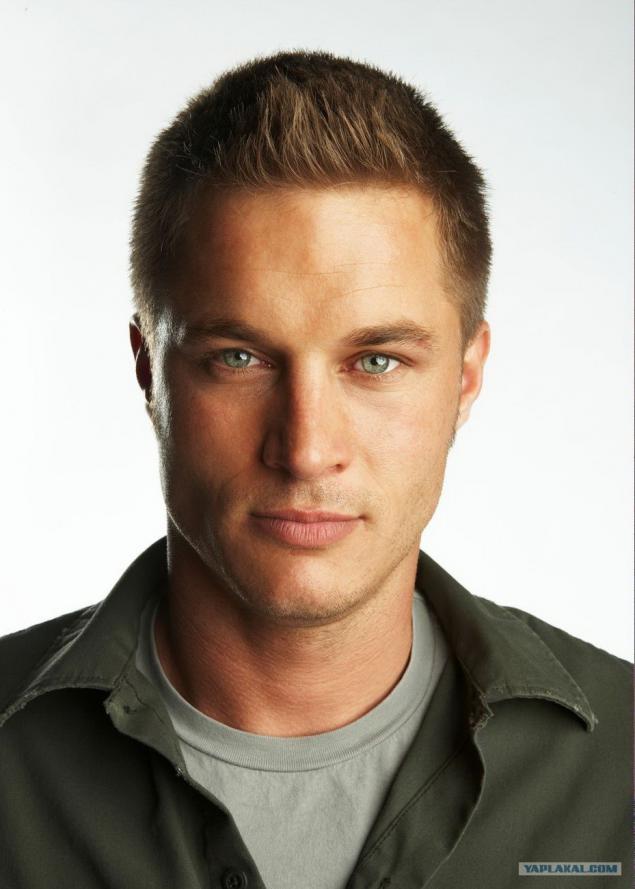 Fimmel was born near the small provincial town of Echuca, between Melbourne and Sydney, and grew up there. He is the son of a nurse Jenny and Chris Farmer, the guard cattle. Travis has English and German roots. He is the youngest of three brothers, and grew up on a dairy farm, located on 5,500 acres in Lokingstone.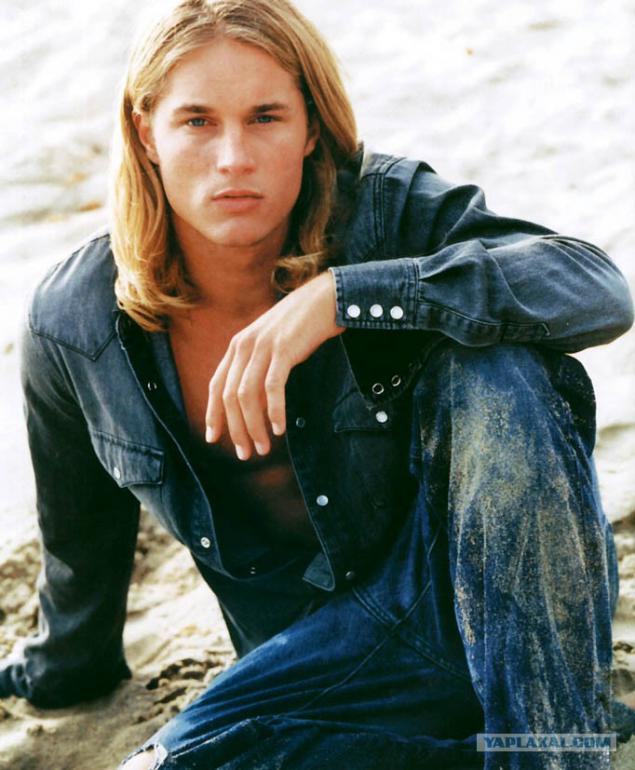 Lagerta - the first wife of Ragnar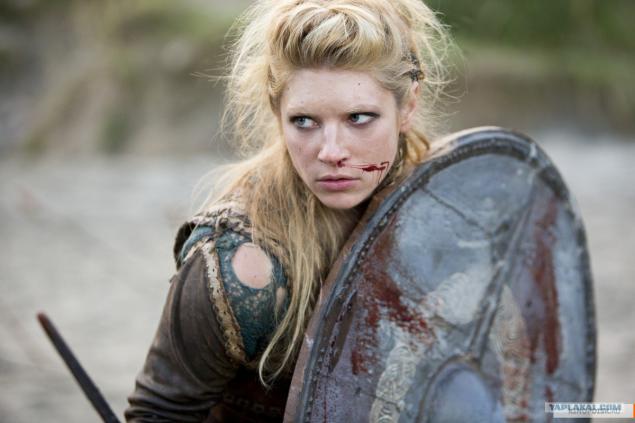 ...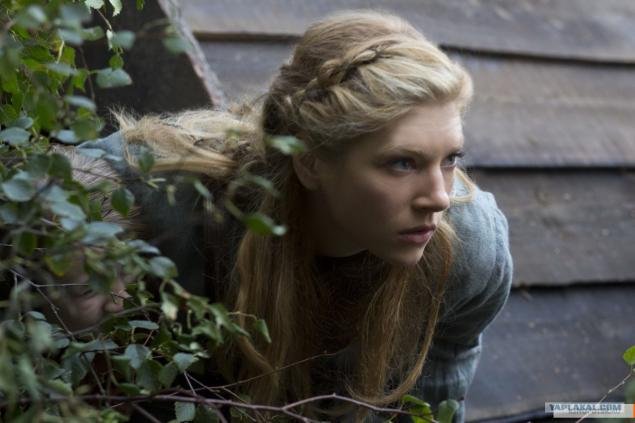 And this is how it looks in real life.
Katheryn Winnick (b. December 17, 1977) - Canadian actress.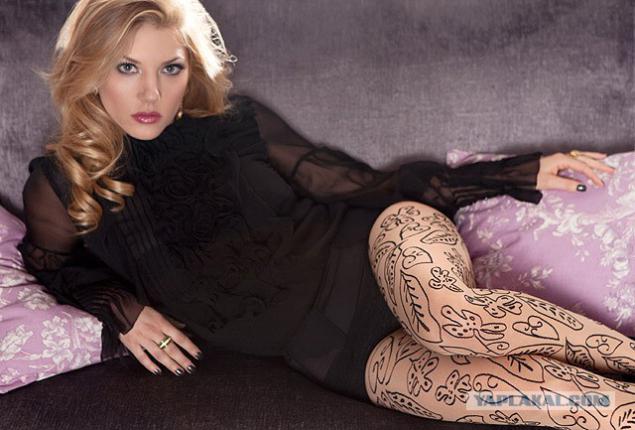 Catherine starred in many films production studio Paramount Pictures. In 2010, she starred in the comedy "Killers" director Robert Luketic.
She starred in several television shows, including "One day, one room", "Law & Order" and "Forensics: Criminal Minds».
Winnick won a silver medal at the Canadian Championships in taekwondo. Has 3 degree black belt in taekwondo, 2 degree black belt in karate and is a licensed bodyguard.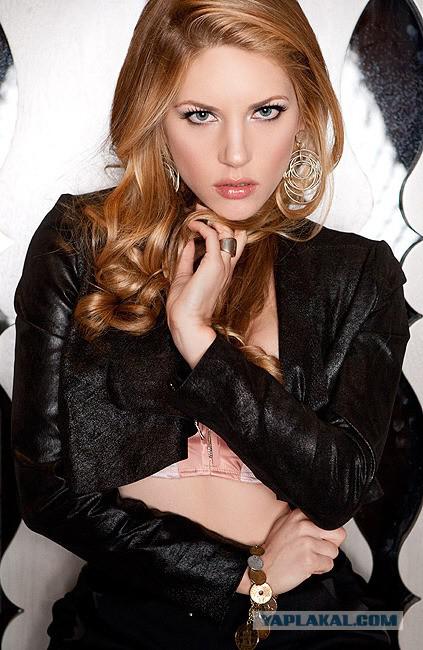 Rollo - brother Ragnar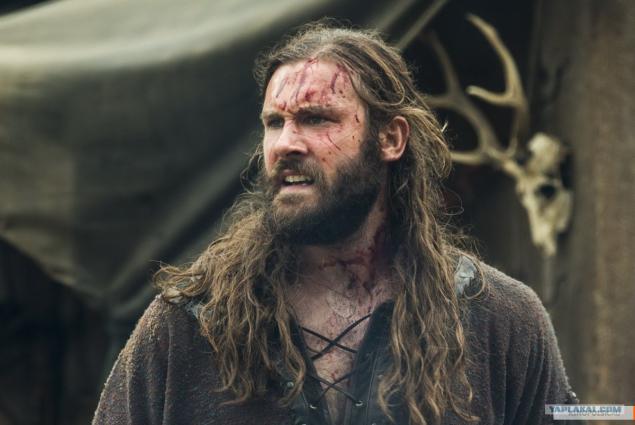 Clive James Stand (Eng. Clive James Standen, b. 22 July 1981, Holywood, Down, Northern Ireland, UK) - British actor.
Best known for her roles of Sir Gawain in the television series "Camelot," Archer, who later became the next Robin Hood in the TV series "Robin Hood", Private Carl Harris in the cult television series "Doctor Who" and the Viking Rollo, brother of the legendary Ragnar Lodbrok in the historical series "The Vikings" .
He was born on a British Army base in Holywood in County Down, Northern Ireland, at the age of two years, he moved to Leicestershire in the East Midlands. He went to the King Edward VII School in Melton Mowbray and continued to study drama at the College of Melton Mowbray.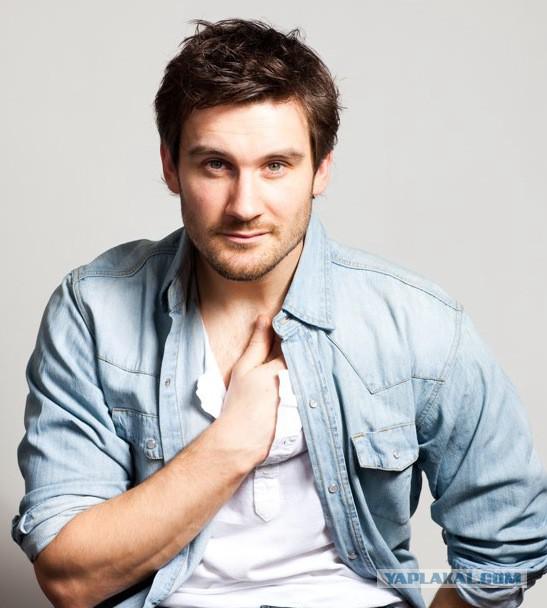 Siggi - the wife and the mistress Jarl Haraldsson Rollo.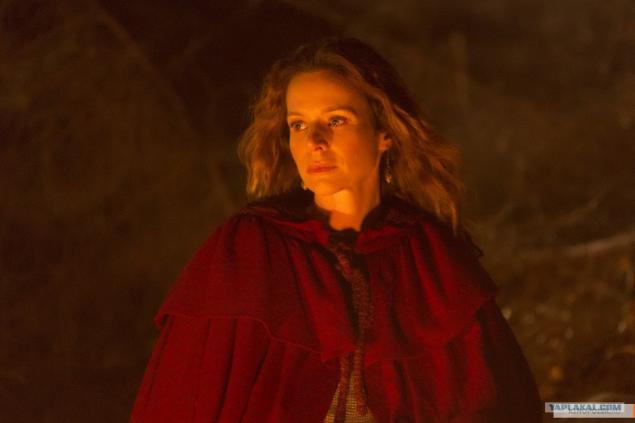 Jessalyn Gilsig (Eng. Jessalyn Gilsig; May 26, 1971, Montreal, Canada) - Canadian actress, known for her roles in the television series "Boston School", "Body Parts" and "Chorus" in which she played the wife of Will Shuster.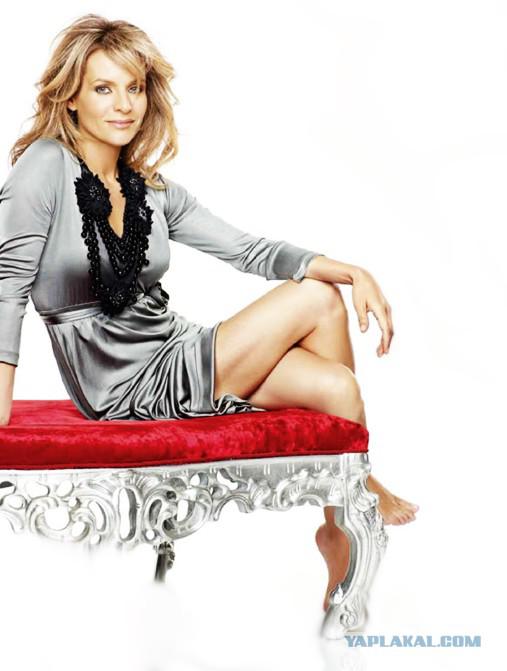 She also appeared in several episodes of "NYPD", "Escape" and "Heroes" as well as in some other series.
and yet, I like it)
Æthelstan - Anglo-Saxon monk, Ragnar captured at the first raid in England (the monastery of Lindisfarne).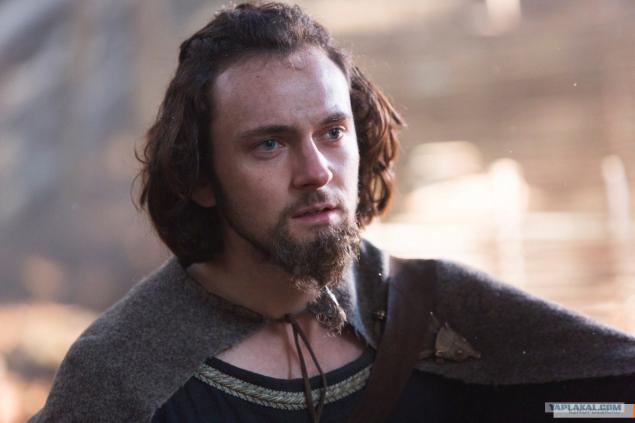 Paul George Blagden (Eng. George Paul Blagden, b. 28 December 1989, Aundl, England, UK) - British actor. Best known for his roles Anglo-Saxon monk Æthelstan in historical TV series "Viking" and grantees in the film "Les Miserables."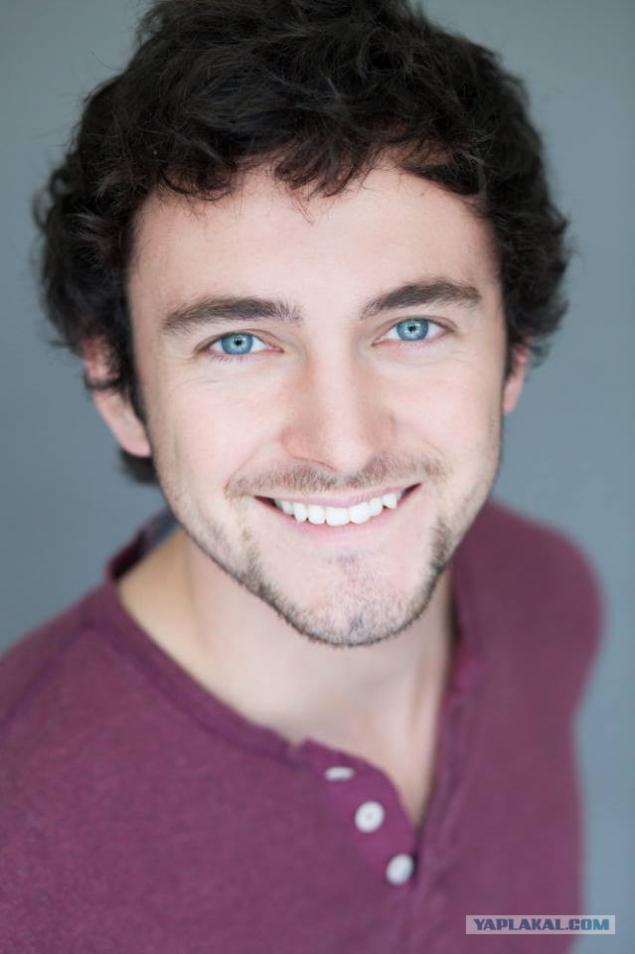 Flock - one of Ragnar, and master shipbuilding.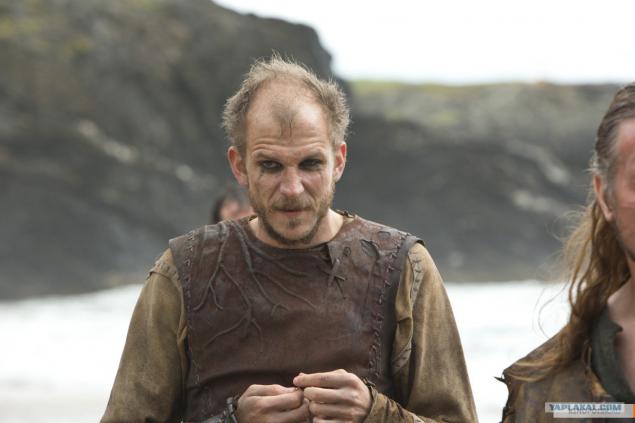 And, of course, squatting))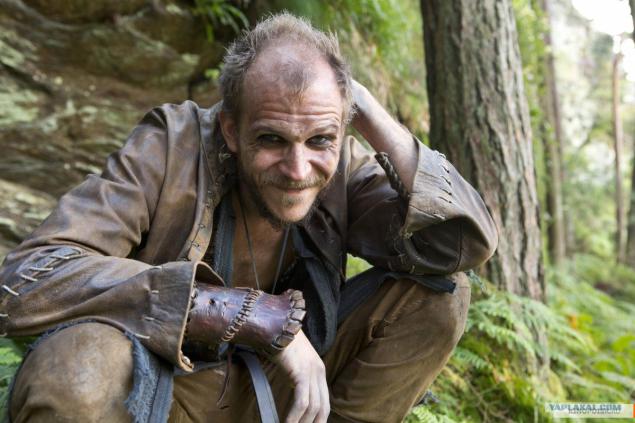 Gustaf Skarsgård Caspar Orme (Swede. Gustaf Caspar Orm Skarsgård; November 12, 1980, Sweden) - Swedish film and theater actor.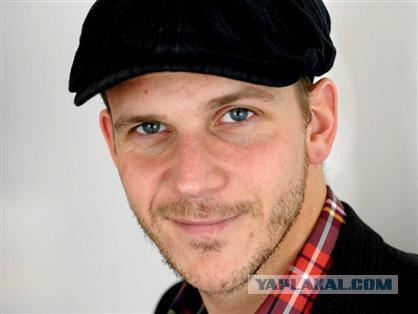 His first film role played when he was nine years old in the movie «Täcknamn Coq Rouge» (Eric Hamilton). Father Gustaf played in this film a major role. From 1999 to 2003 he studied at the Stockholm Academy of Dramatic Art (Swede. Teaterhögskolan).
Since 2003 he worked in the theater, starred in many productions ("The Merchant of Venice"). Continuing to play in the theater, and took part in a number of television productions, and appeared in films. The most famous role Gustaf in 2002 in the movie "The Invisible" (Swede. Den osynlige).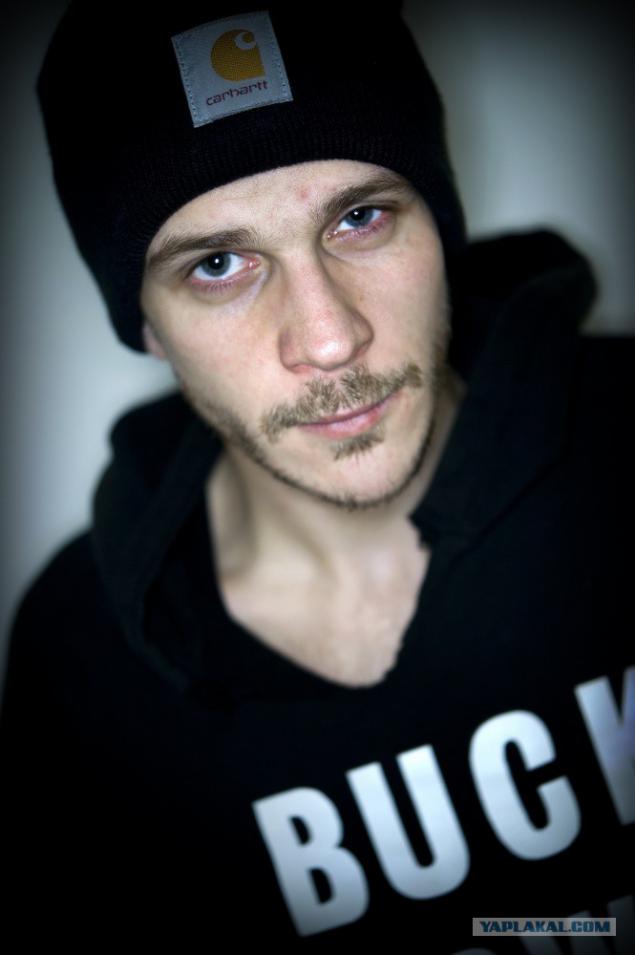 Björn Ironside (Seasons 1-2: Nathan O'Toole) - the only son of Ragnar and Lagerty.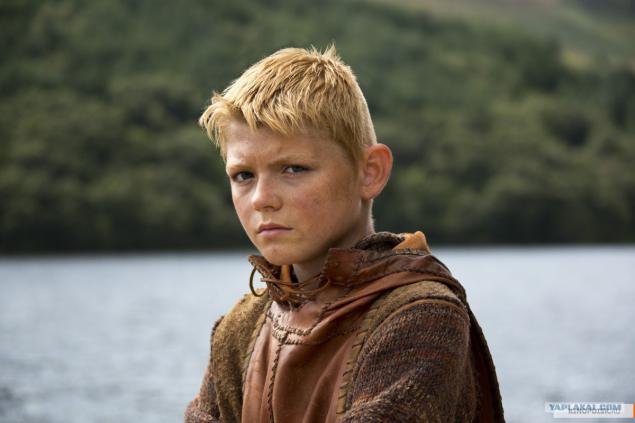 Bjorn childhood played Nathan O'Toole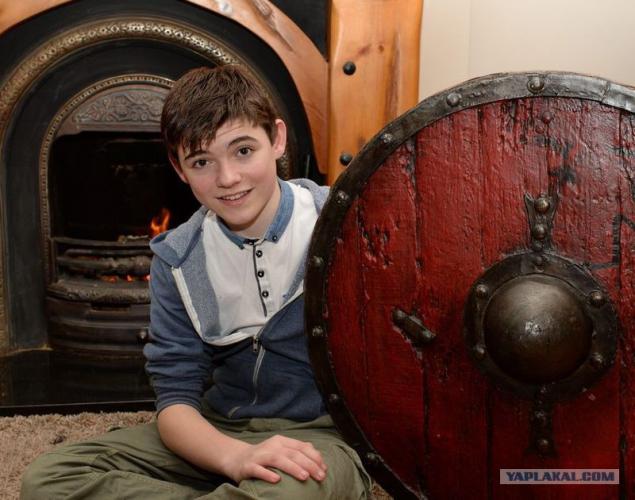 But in the second season, starting with the 3-series, has Alexander Ludwig (b. May 7, 1992) - Canadian actor who gained fame for his role as Will Stanton in the science fiction film "Rise of Darkness" (2007).
Born on May 7, 1992 in Vancouver, British Columbia, Canada. His father Harold Ludwig - a businessman, and his mother Charlene Ludwig worked as a manager. Alexander has a younger sister Sofia, brother and sister - twins - Nathalie and Nicholas.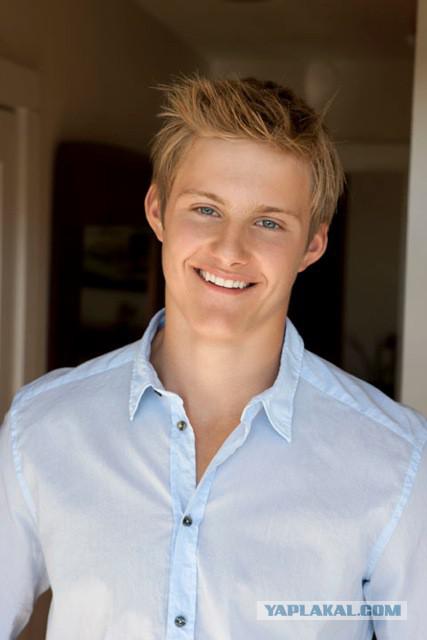 Princess Aslaug - Ragnar's second wife, the daughter of Sigurd and Brynhild.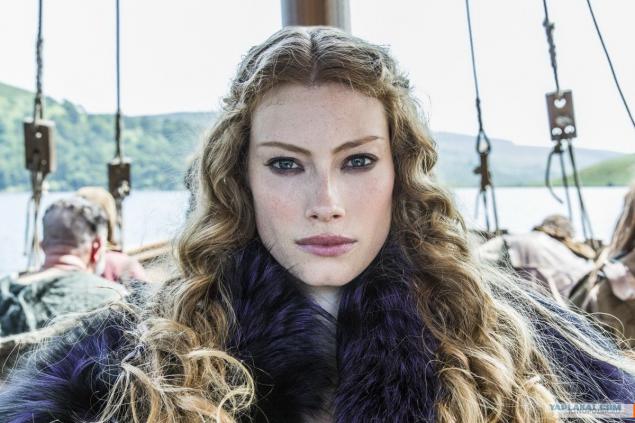 Alyssa Sutherland (Eng. Alyssa Sutherland, b. September 23, 1982, Brisbane, Queensland, Australia) - Australian actress and model.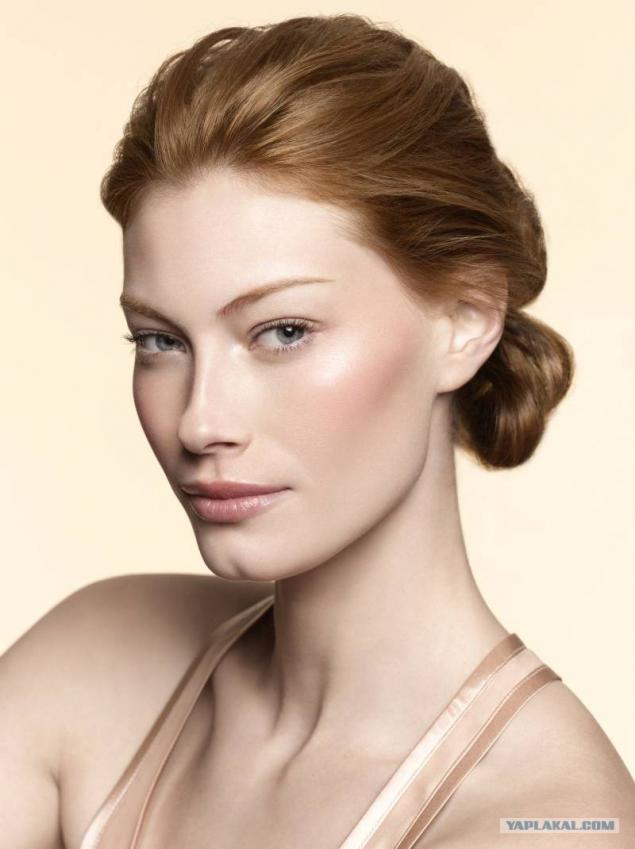 Sutherland's career as a model began when she won the 1997 annual model search youth Australian magazine Girlfriend. After winning, she signed a contract with the Australian Vogue.
She was on the cover of Australian Vogue, Singapore Harper's Bazaar, German Elle, Australian Style, Italian Glamour and Black and White. Sutherland often worked with famous photographers such as Herb Ritts, Bruce Weber, Ellen von Unwerth and Steven Misel.
King Horik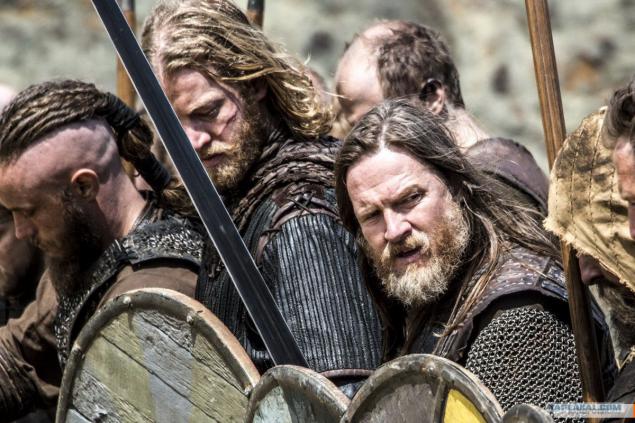 Donal Logue (Eng. Donal Francis Logue; February 27, 1966, Ottawa, Ontario, Canada) - Canadian actor, producer, director and screenwriter.
Breakthrough for him was the role of Jack in "between heaven and earth." Educated at Harvard University. In 1990 he first starred in the television movie, and in 1992 made his debut in feature films.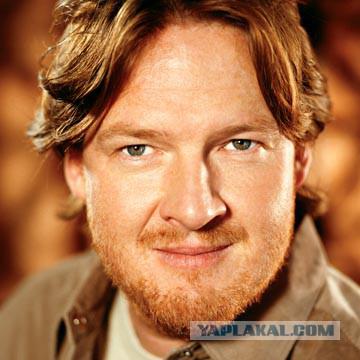 King Egbert of Wessex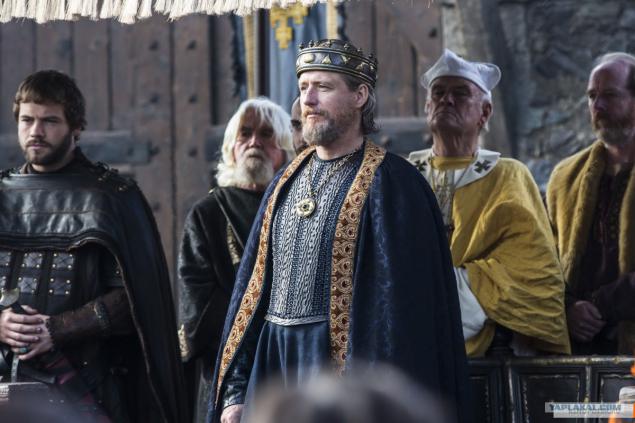 Linus William Roache (Eng. Linus William Roache, b. February 1, 1964, Manchester, Lancashire, England, UK) - English actor.
Roach was born in Manchester, Lancashire in the actor of the series "Coronation Street" William Roach (Eng. William Roache) and actress Anna Cropper (Eng. Anna Cropper). He studied acting at the Central School of oratory and drama (Eng. Central School of Speech and Drama).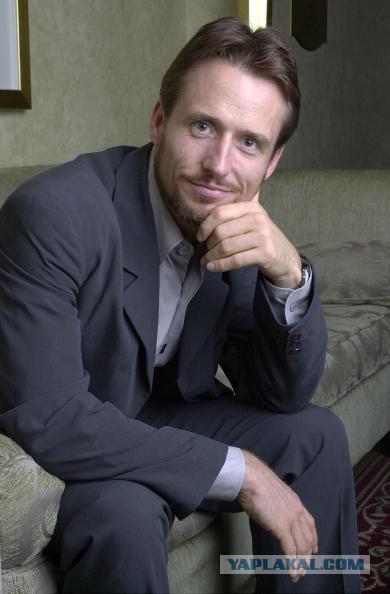 Jarl Borg - Jarl Götaland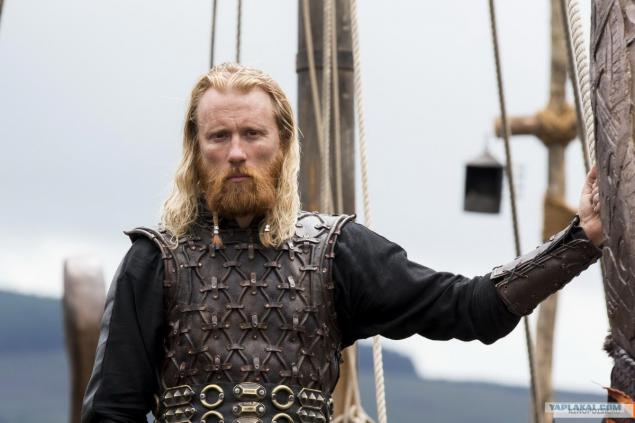 Borg played Thorbjørn Harr.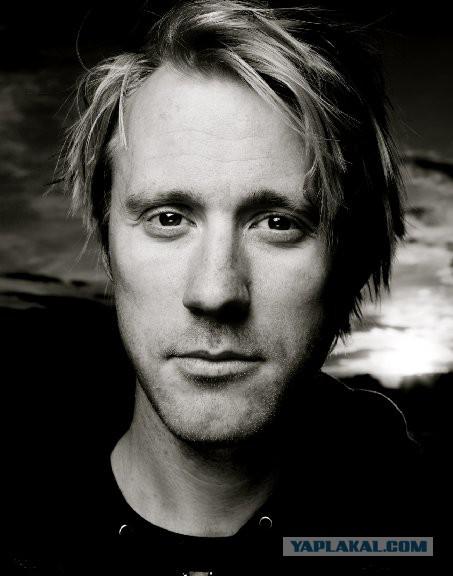 Torunn - slave, mistress Bjorn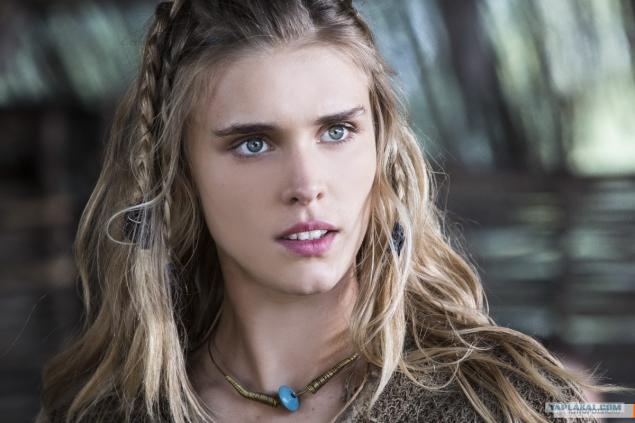 Actress Jaya Weiss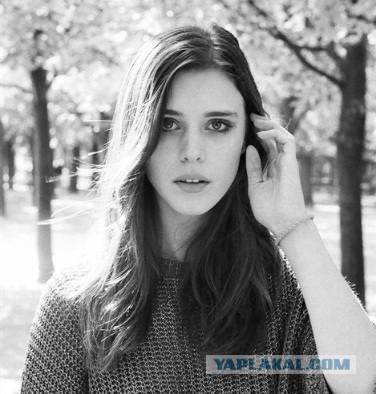 And, of course, without it anywhere ... Gabriel Byrne at the time of the show was the most famous actor, well, it's just the most recognizable.
He played Jarl Haraldsson - former Jarl Kattegat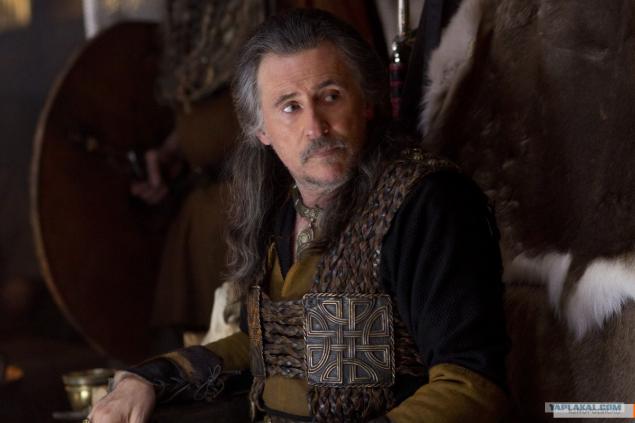 I think this movie will remember the actor's fans.
Gabriel James Byrne (born. Gabriel James Byrne; b. 12 May 1950, Dublin, Ireland) - Irish actor of theater, film and television. Winner of the "Golden Globe».
As a child, he was preparing to be a priest, but became a teacher and go to the professional actors decided only 29 years old. The most popular work in the film - "Protection of the State," "Miller's Crossing," "The Usual Suspects". On television - the role of the therapist in the TV series HBO «Treatment." Prefers to star in arthouse projects.
I have all, thank you for your attention)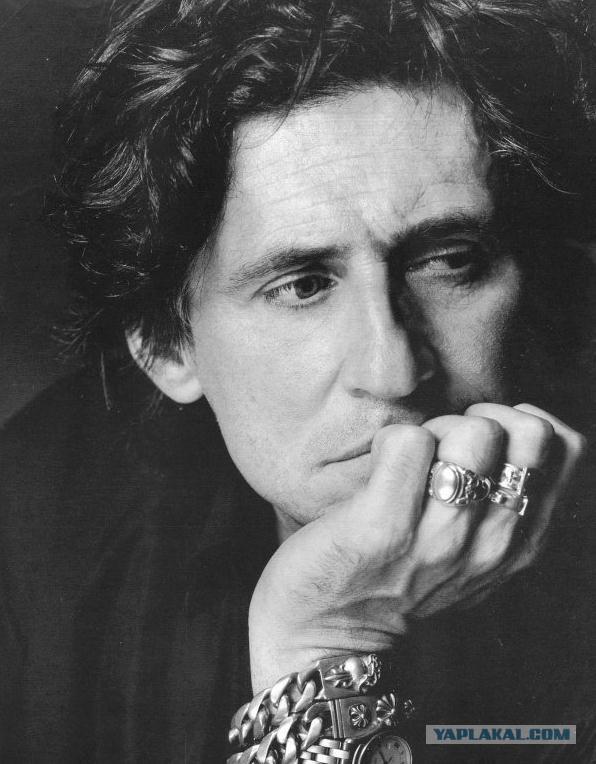 By the way, about Katheryn Winnick I write here, it is interesting to uncover for yourself this actress, please))