I've got an old friend. From school. We communicate and meet frequently. Families are driving each other's homes, go out to the movies, etc. Was he in the country, three years. On the weekend, he invited me to his family "to the garden and barbecue."
On arrival I was very surprised ... pool, but still open, 20 km away. from Moscow.
While our wife set the table, the children played table tennis with a friend, we uncork a bottle of beverage enemy ...
The construction process is shown on a computer buddy. Photos, calculations, drawings ... Something I explained ... But I build relationships and do not have the whole story, but still under the viskar, covered today for me in darkness.
Elicited at other photos of building and decided to share with you, who can be useful ... to explain how and what can not, therefore, think out and comment yourself.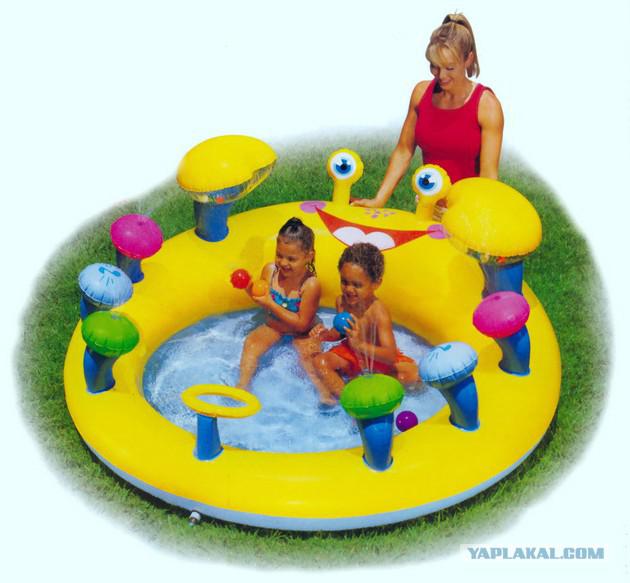 Construction was ordered under the key in one of the specialized Moscow firms.
That design project.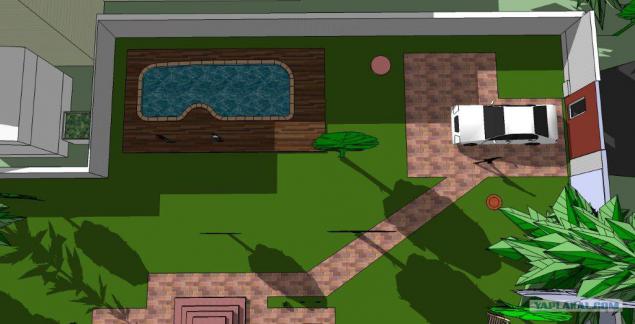 ...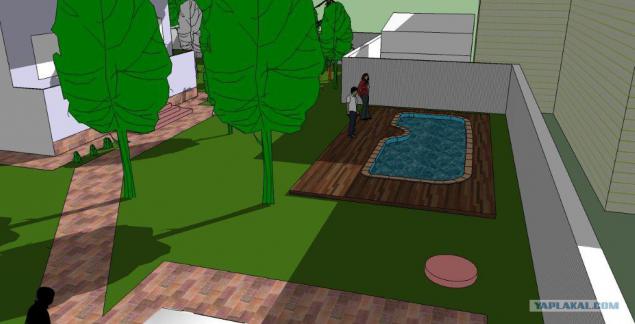 The company has allocated diggers. They said that they were better and cheaper excavator.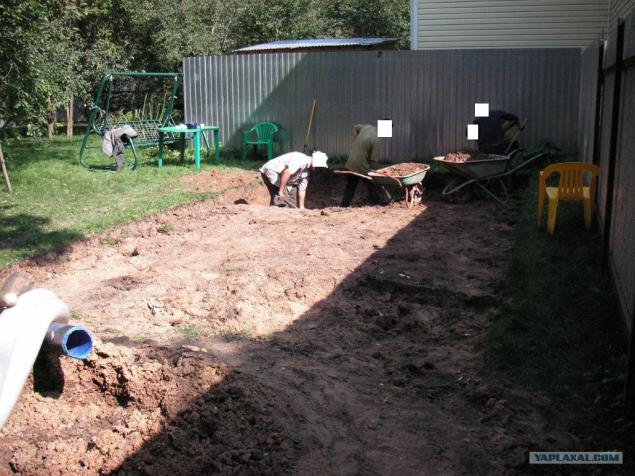 In the container and pour the soil seized were taken from the site.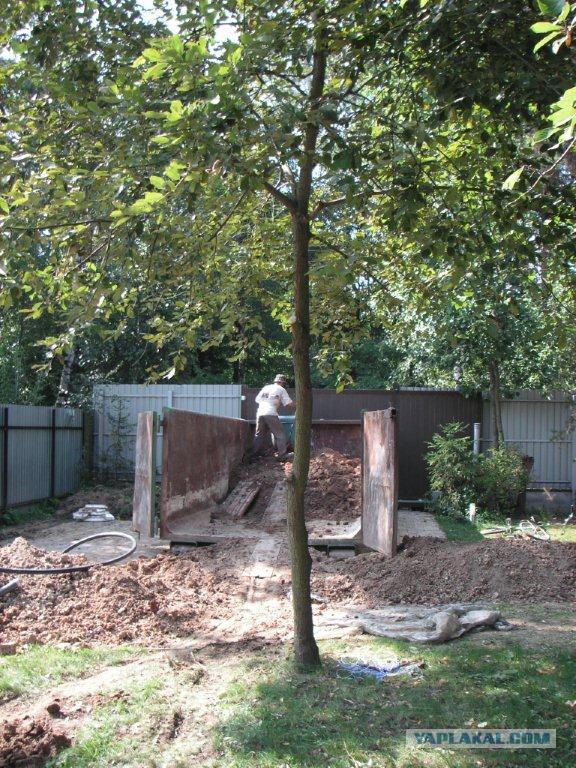 ...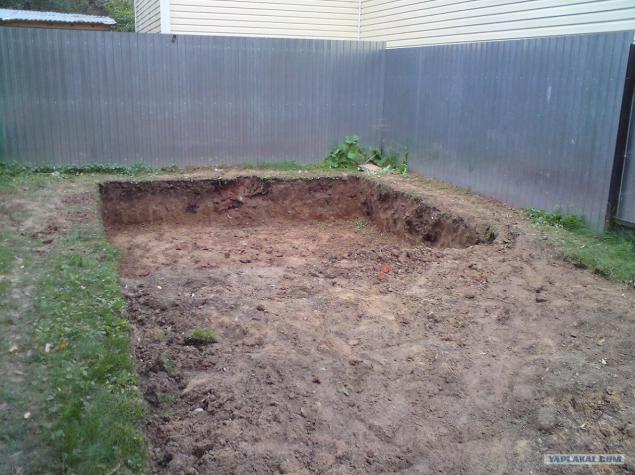 In parallel, drilled well, because water well and did not give the required amount of water in a short period of time.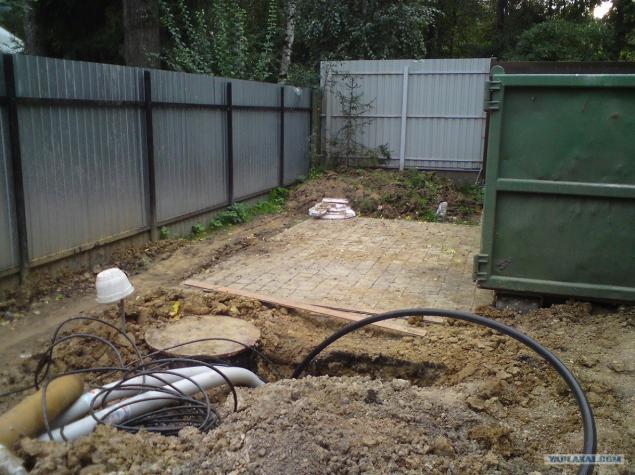 ...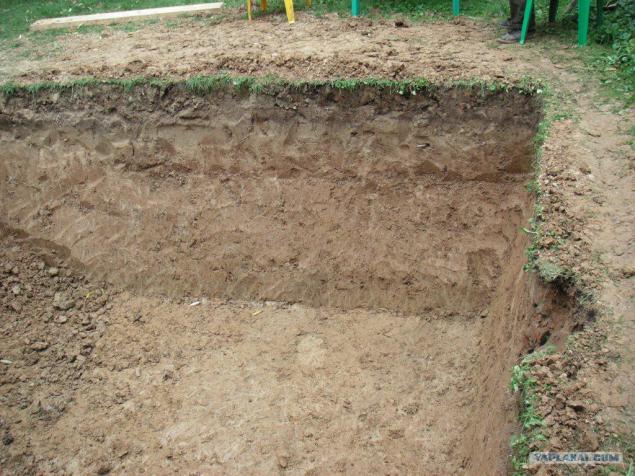 "Excavating" at work))) Their foreman jokingly called.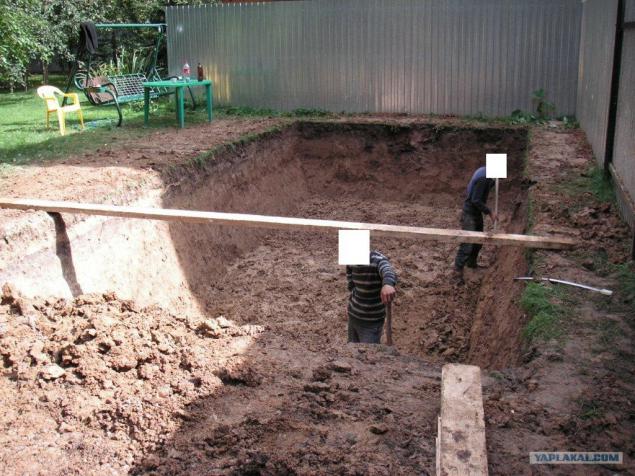 Something veiled ... I have explained, but I do not remember)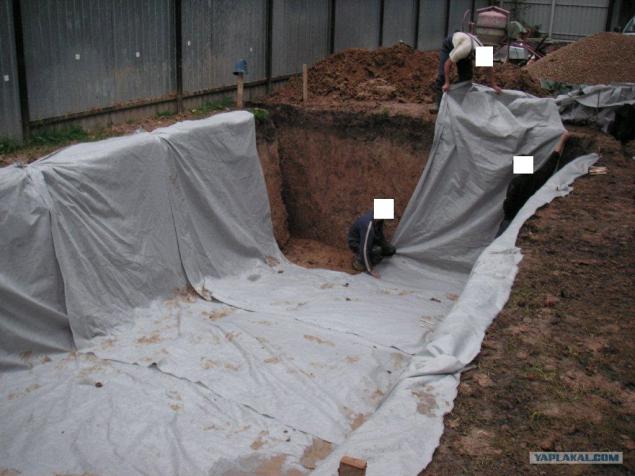 Drainage pipes.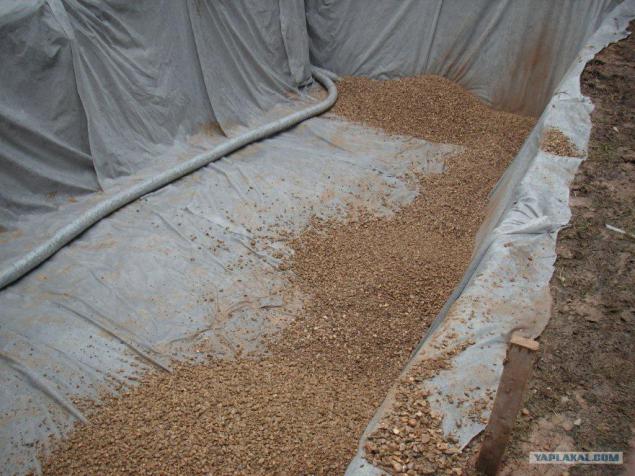 ...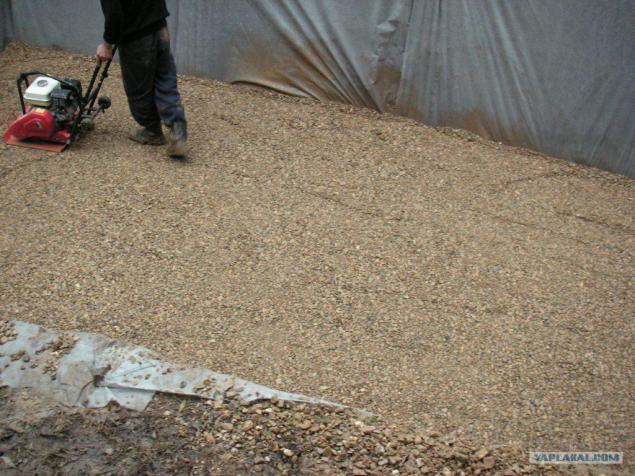 Redhead pipe - drain it well.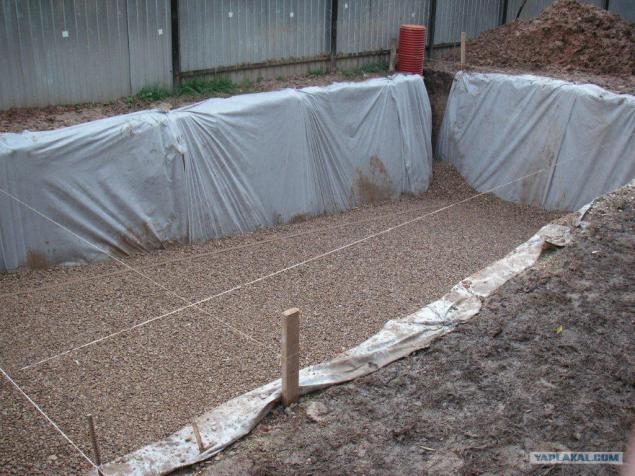 Patrick protects "diggers", that had not been stolen)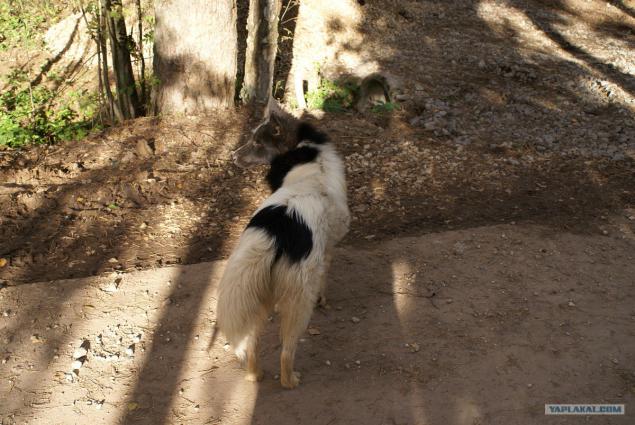 Crane loading "trough."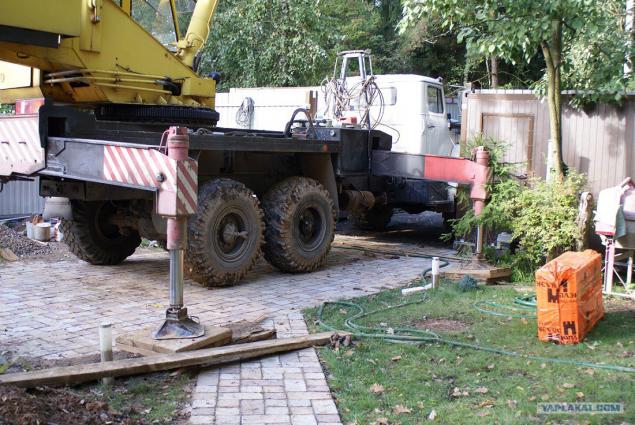 They brought "trough."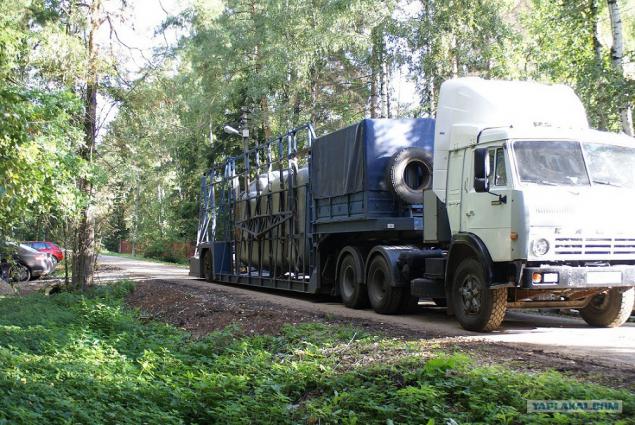 Here it is closer.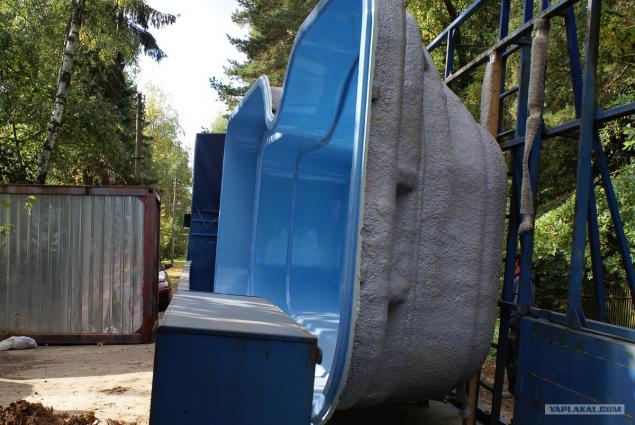 Fly)))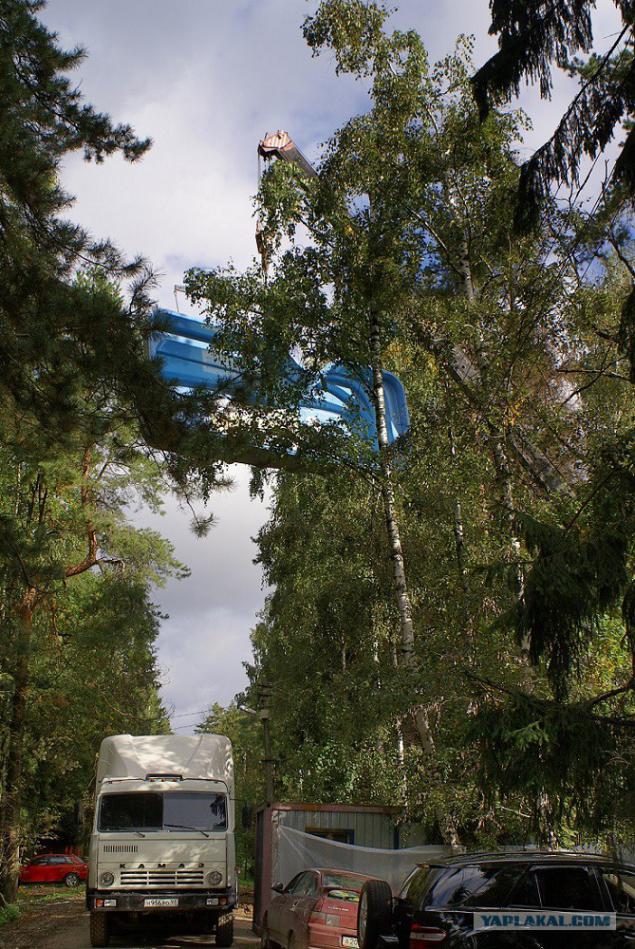 Alignment.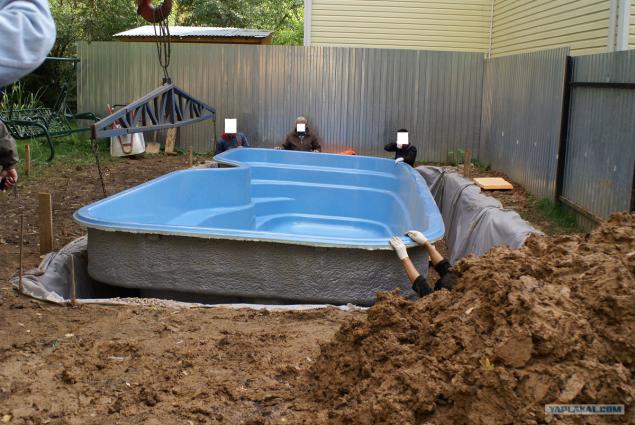 ...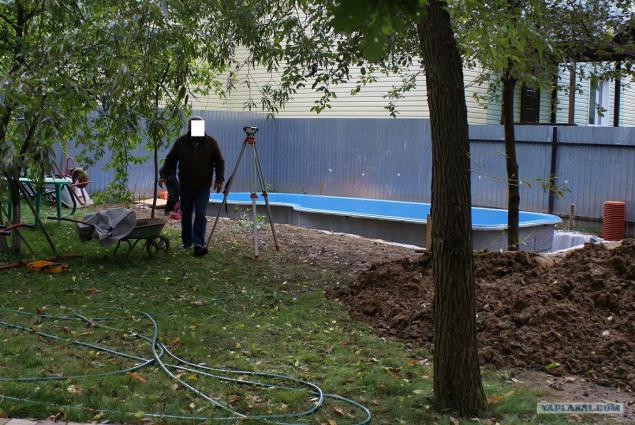 Came "overseers" of a contractor's office.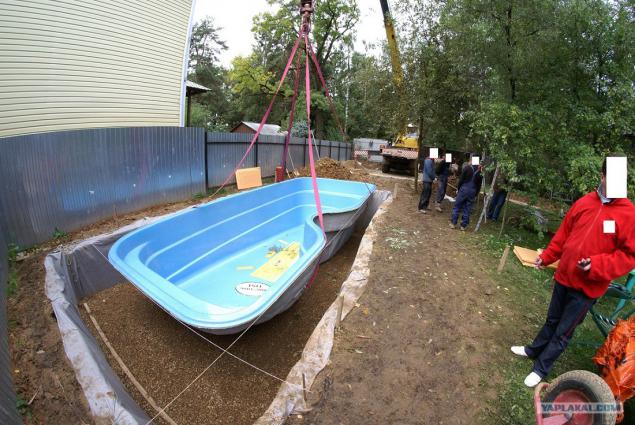 ...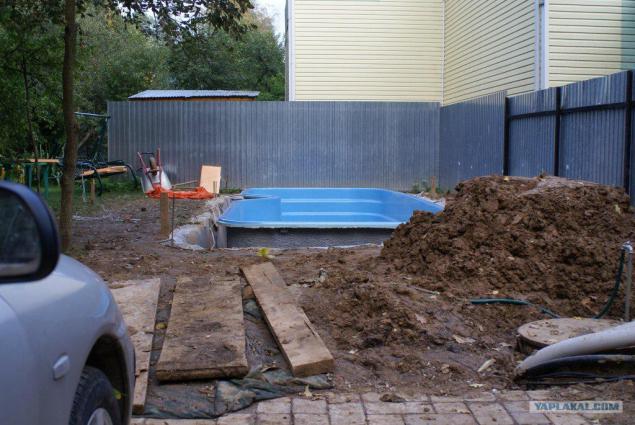 Layout by lighting.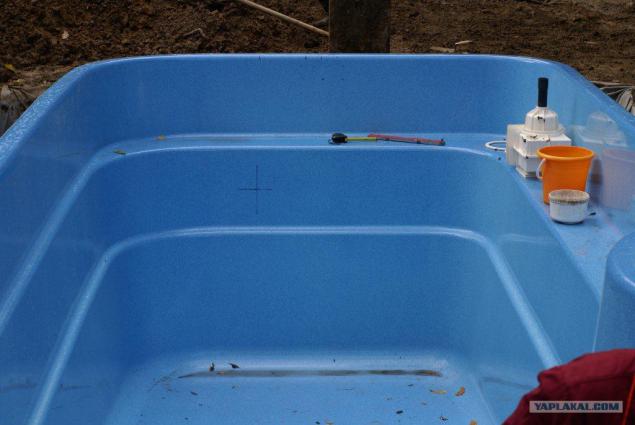 Cut a skimmer.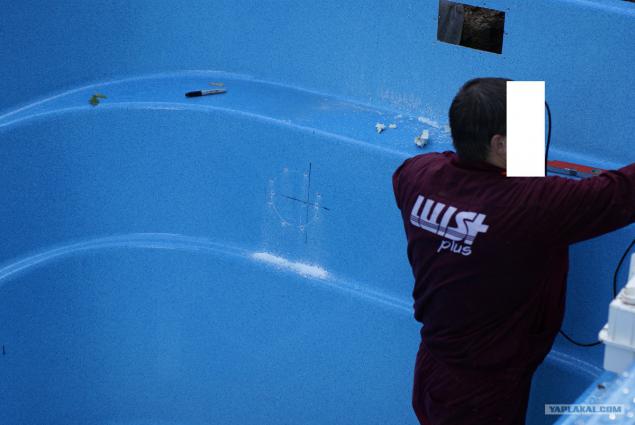 Lamp and skimmer.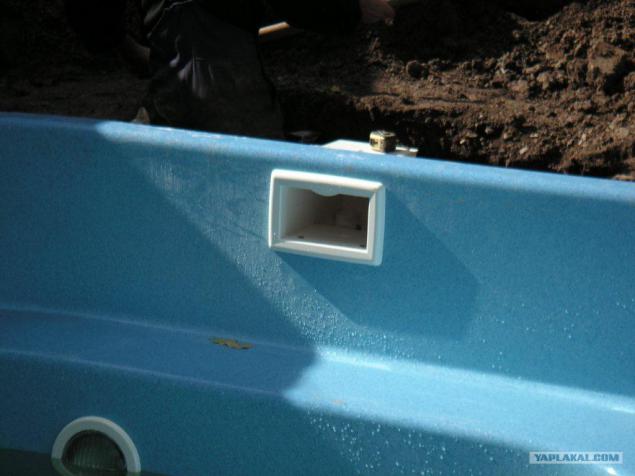 The nozzles for supplying warm water and filtration.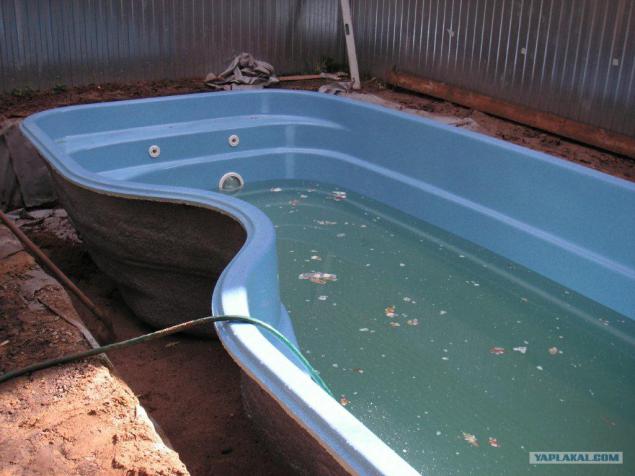 Tying (like the name).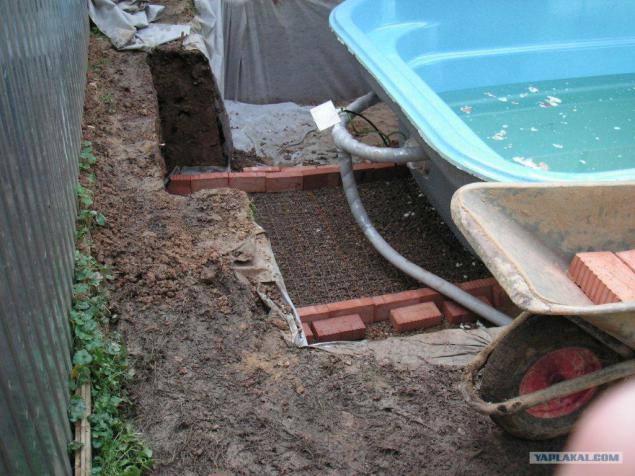 ...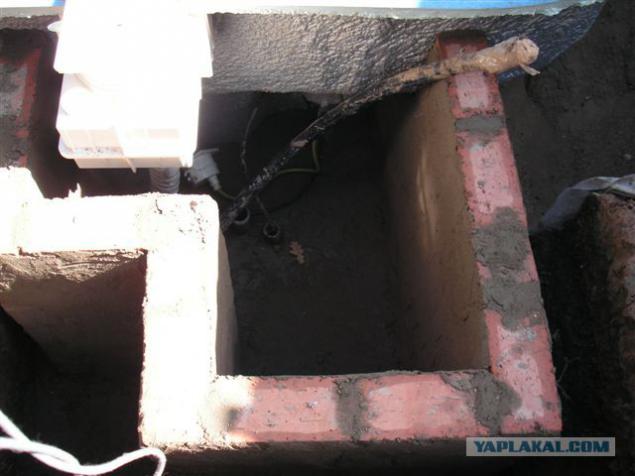 ...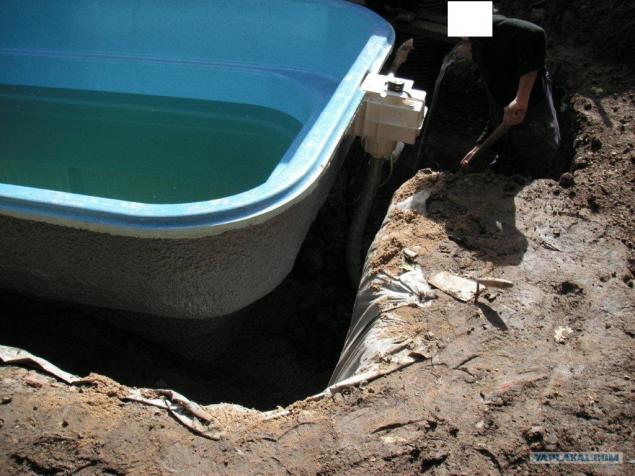 ...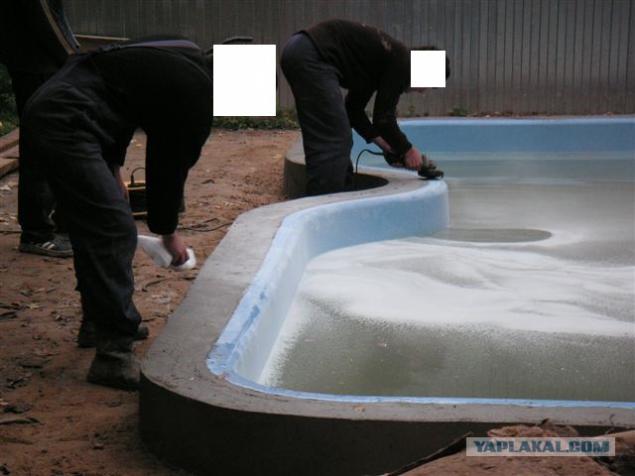 ...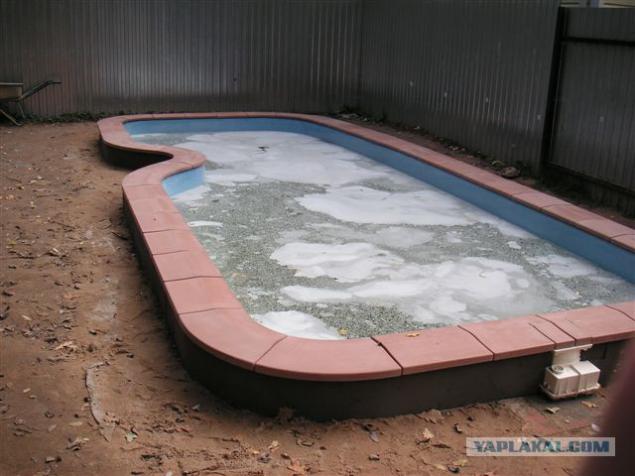 The material for the construction of the "deck".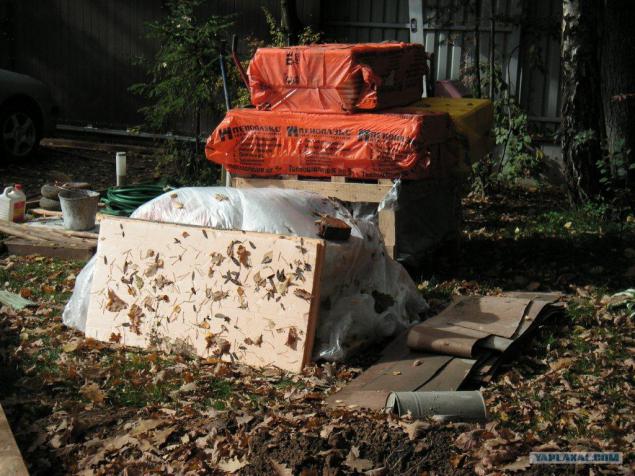 ...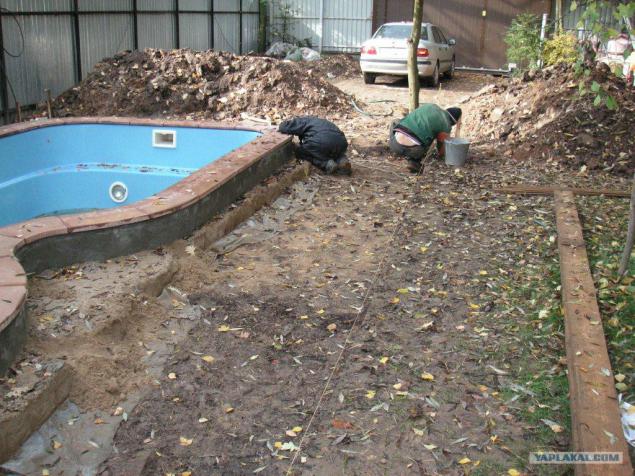 ...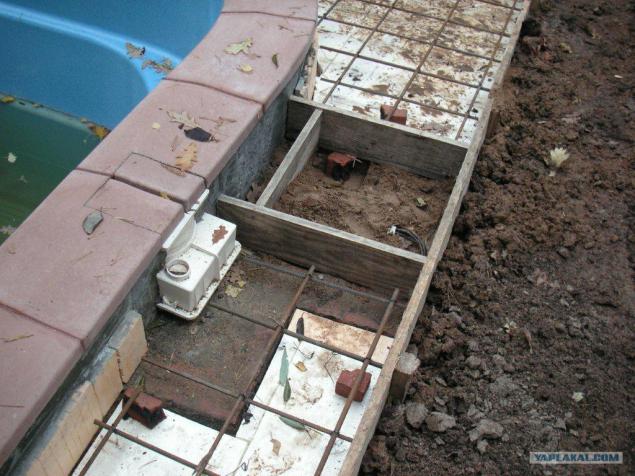 ...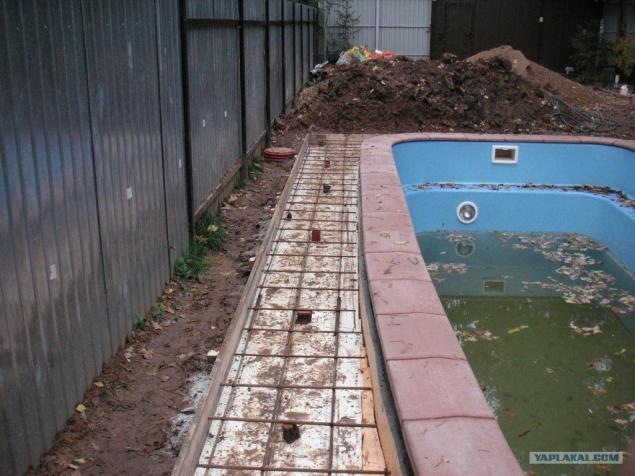 ...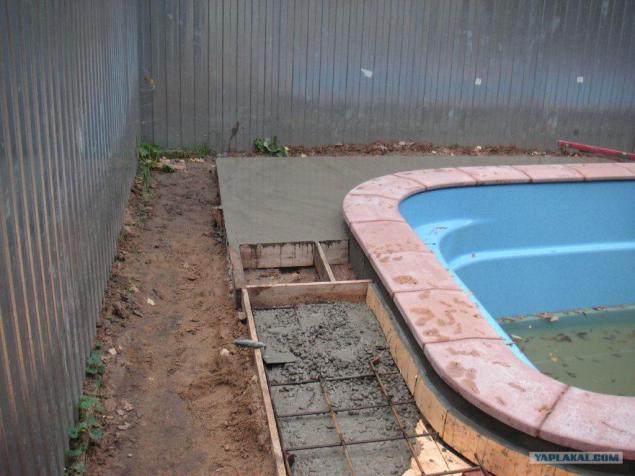 "Deck" is almost ready. Then he was put deck boards.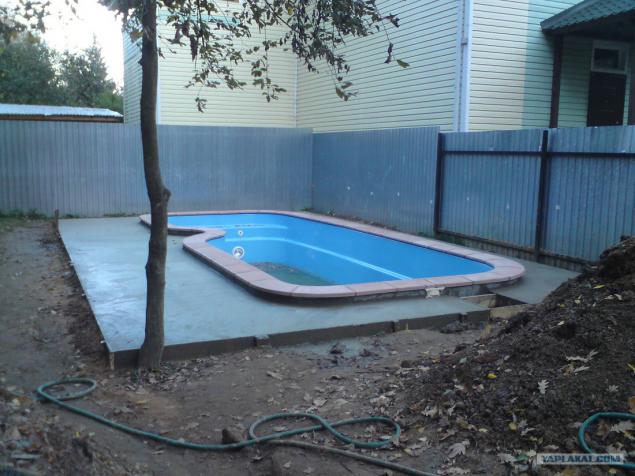 The owner of the pool last summer.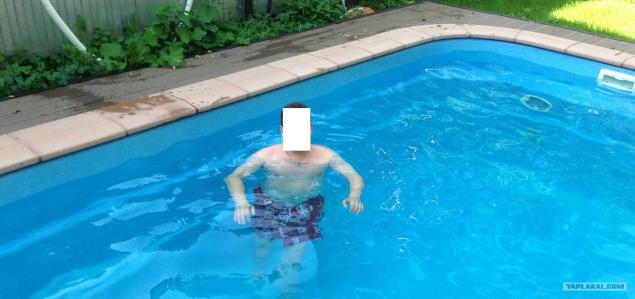 The wife of a friend. Also last summer.
Now that my photos))) night, in between stacks went to check the lighting. The pool is closed with a special film, which does not have the mud flying. Spots - it's not dirt, it bubbles.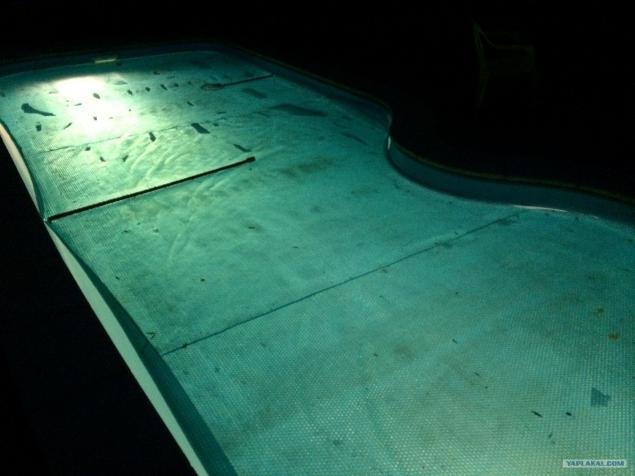 We decided to open up and take a dip.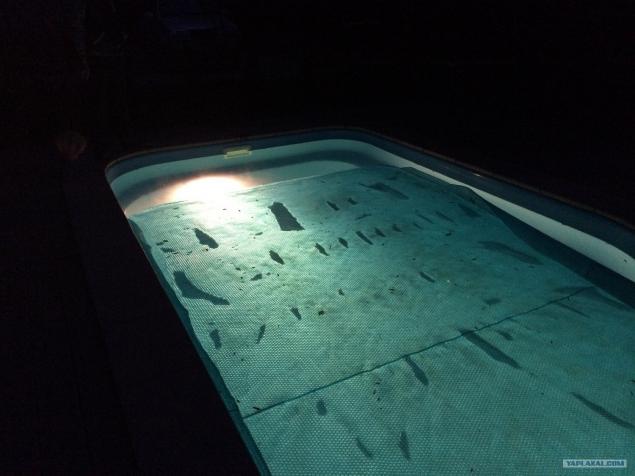 This is in the morning. Yesterday, after swimming pool closed film, but I do not remember)))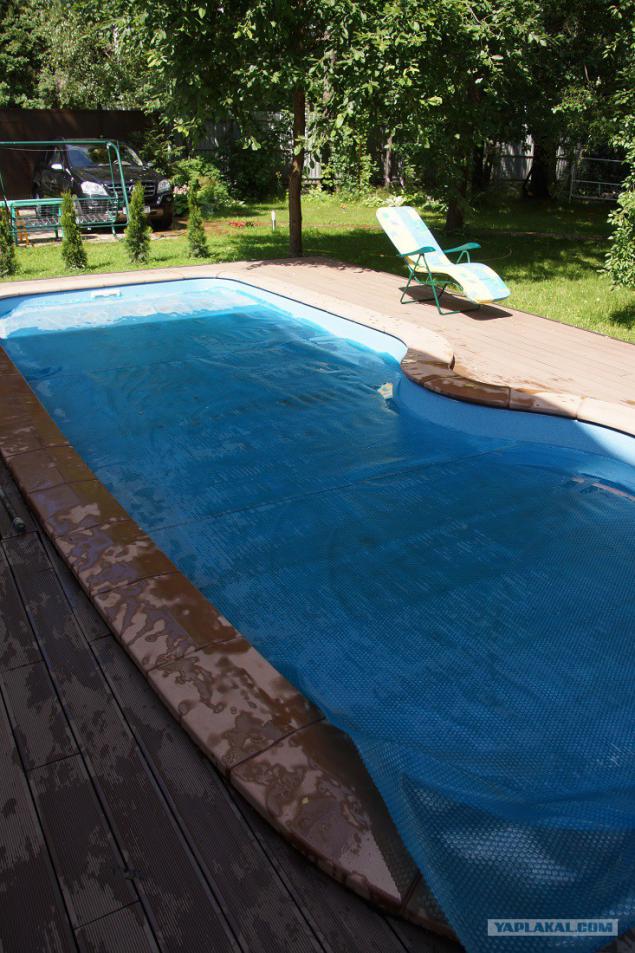 The son of a friend of mine. Father and mother does not listen at all. For any request - a bunch of excuses: then, not now, I do not want ... and they are to him and iRhone and iRad, and then, and it is spoiled ..., in short, his love.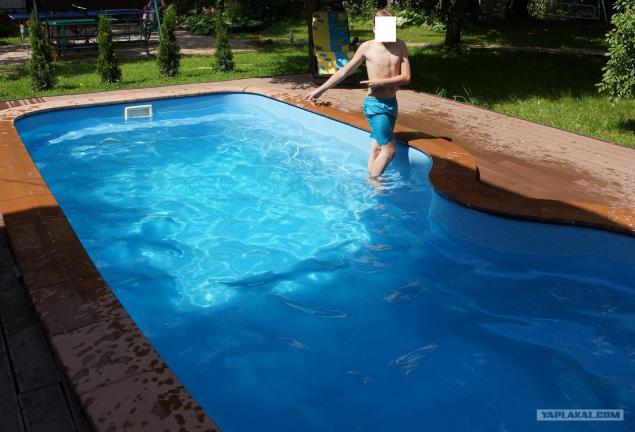 Pool size 8x3, 5 m. With clean water at a temperature + 30C. Heated swimming pool and a complete system of chemistry / filter, and God knows what.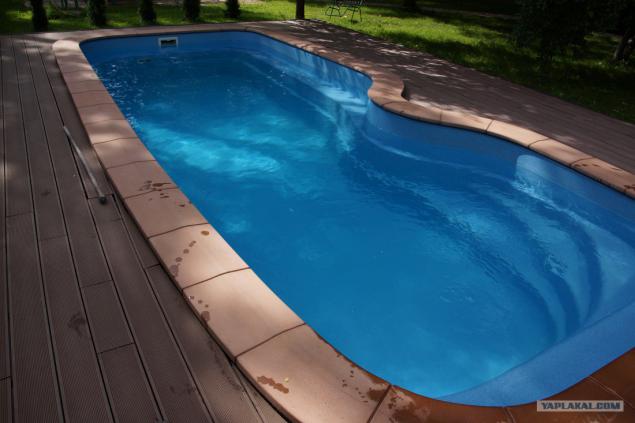 All equipment for the pool located in the boiler room. Yesterday was no time to take pictures today - could not ...
I have everything.
P.S. On the way home at the wheel of a wife. I did not dare)))