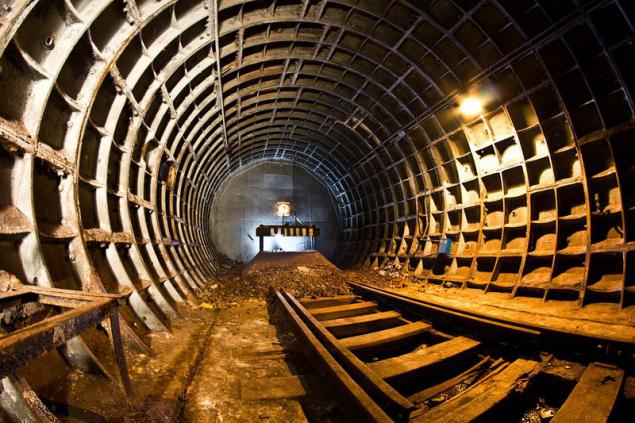 Maximum attitude. Long time I have not been to the metro. Today marks one of the biggest dream of my Digga - deadlock CER. I thought, and whether it is worth writing a report ... A sense not to write? Everything is already 100 times laid-perevylozheno ... No secret left.
I do not like to describe the climb, so so sorry. And now it is the moment when you have to climb. A palitsya then hate it - missed the Champions League final.
Everything was done promptly. Boarded the sboyka, expect and how. It seems like everything is normal. As they say - all FSUs ... It's amazing. Arrow Sokolniki line and CERs can be seen very well. So long did not decide to pull and escape from the zone of visibility. CER is very beautiful. Cast iron tubing, smell, poor lighting. Everywhere everything flows, where a drop of, and where and palpable enough. And the atmosphere here! As if in the 90s hit and you do not know what's next ... Well, obviously, the place is still so as not zabayanilos same Yuzhka.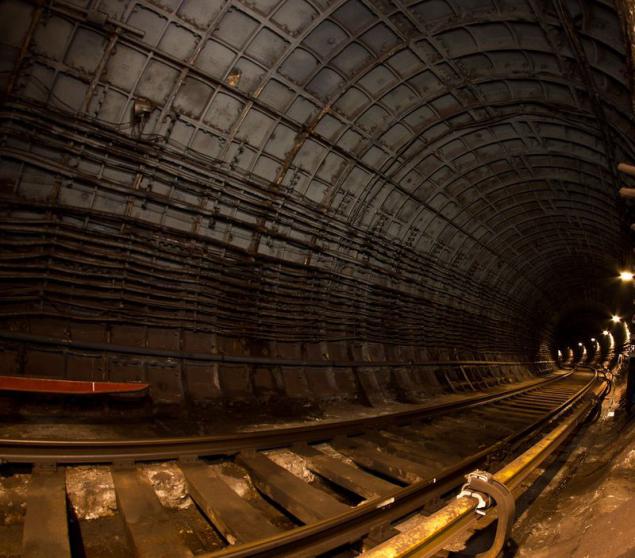 Ahead of light appeared. Feeling that this train kilometers for a train 3. Yes, this is my dream twinkle lights - deadlock CER.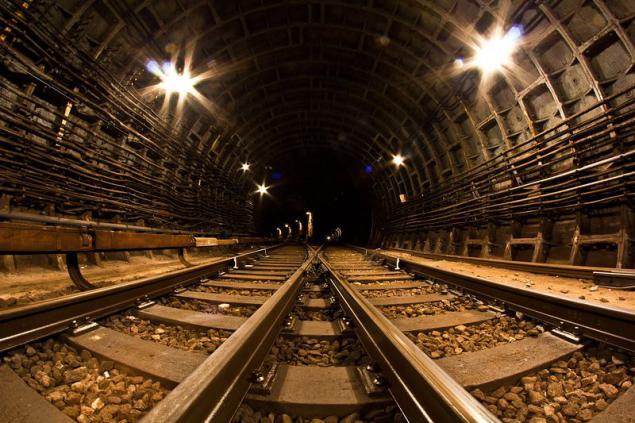 Accelerating pace, pass sortirny sboyki. And here is the shooter. Service branch out to left. Arrow itself a locked and I think that it does not switch a long time, if at all switched. Pass sboyka with HS, look back: semaphores are red. I love it!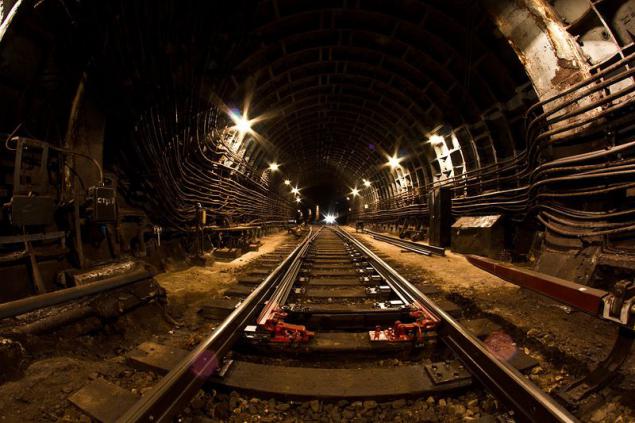 The path to a dead end is not used for a long time. The atmosphere here in the collider. With strong ceiling stains groundwater. Contact rail is removed, leaving only one rack. Some sleepers almost completely rotted.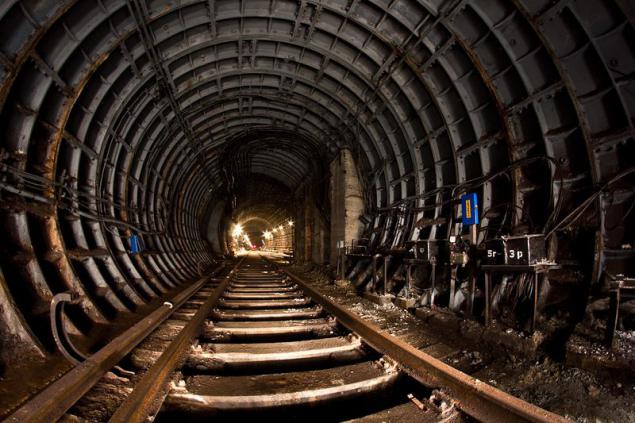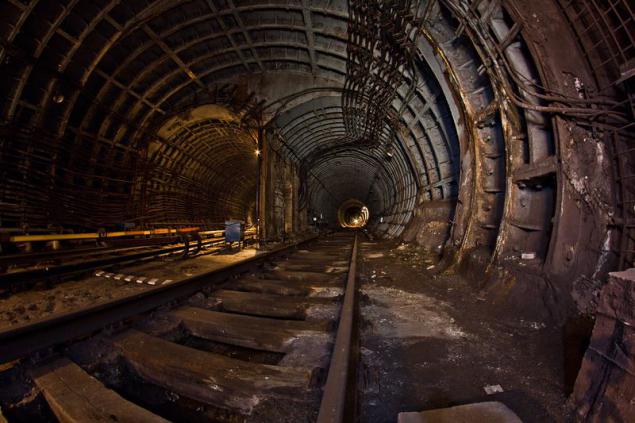 Deadlock. Here we are near it. I touched her hands to energize positive energy. We took out the photo equipment, and begins a fierce fotodroch. Behind the wall of the dead end metalloizola. In some places, echoing as if her something to eat. But calm down, Metro-2 is not there.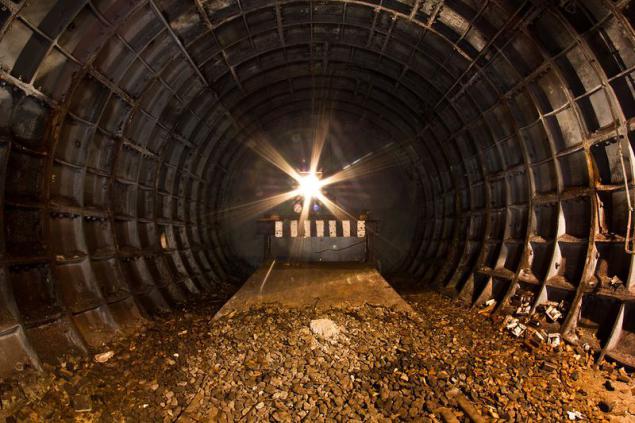 Then go take a picture arrow. In principle, nothing special, the arrow as the arrow, but it seemed to me to be extremely beautiful.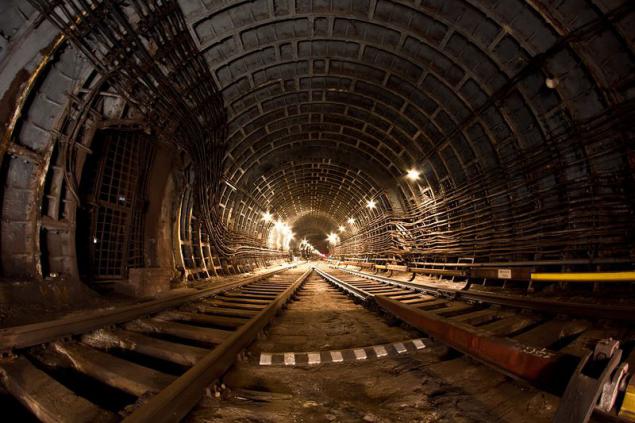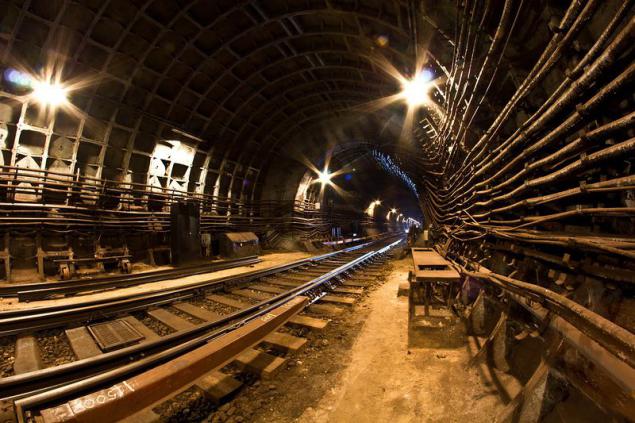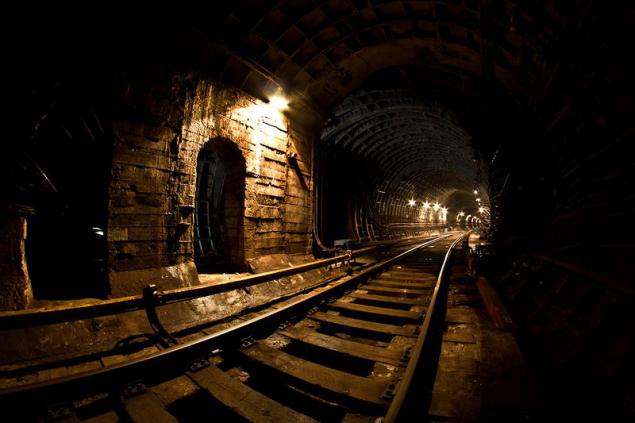 It is time to go in the direction of the Ring. A long way. On the way stopped in sboyka pumps for pumping water. Well, the same stream flowing there!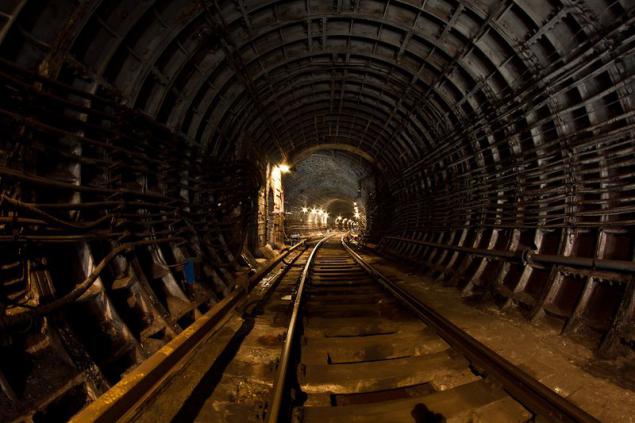 By the way, on the arrows on the dead end to the ring line to walk 15 minutes a good pace. Glancing at semaphores - everything is fine. Somewhere heard no ring. And suddenly I see in front of a bright light from the headlights of the train. All pipets, it's time to jump on the wall and hold the cables. Noticing a hundred pounds.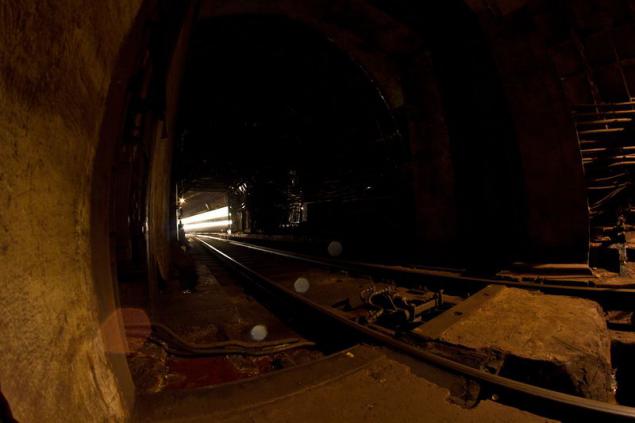 The train rushes at full speed along a circular line. Palevnaya arrow, and very dumb.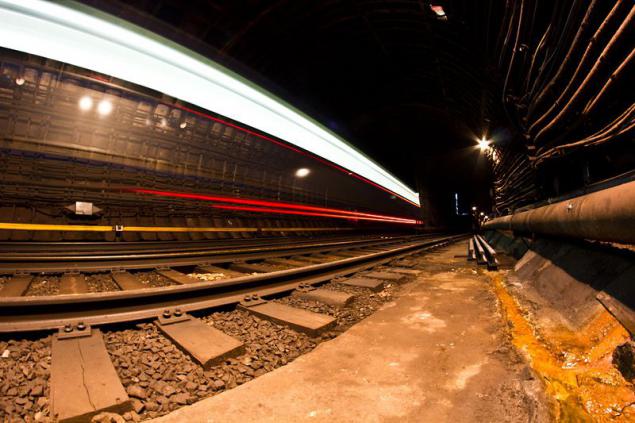 And of course the goal. So. In the river gates were in the CCC were in the subway were. Hmm, kind of like a teplakah not yet met and quarries))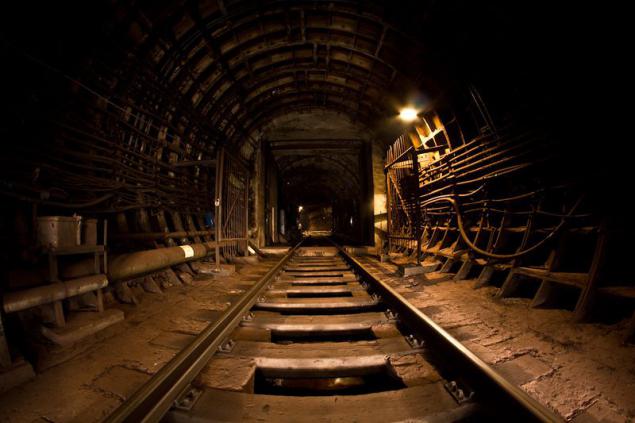 Pofotkat as I can to not light slazat in the cable collector. It is time to back. Virtually nonstop reached arrows Frunze. Missed the train stopped in sboyka. Something intervals decreased train passes ... clearly not the passenger. Arrow switches to the NNE. We think of course, that our soul. The train runs at a low speed for CERs. Relieved. Palim situation and got out after 10 minutes. Climbs was megaepichny, we even managed to train ... it feels good. In the car a lot of surprised people from this we are grimy and slightly out of breath. Incidentally, it is interesting, and sometimes there are cases when so frantically ran into the car, all out of breath and grimy, and there is instant. You have not met with this situation ?;)
And finally :)