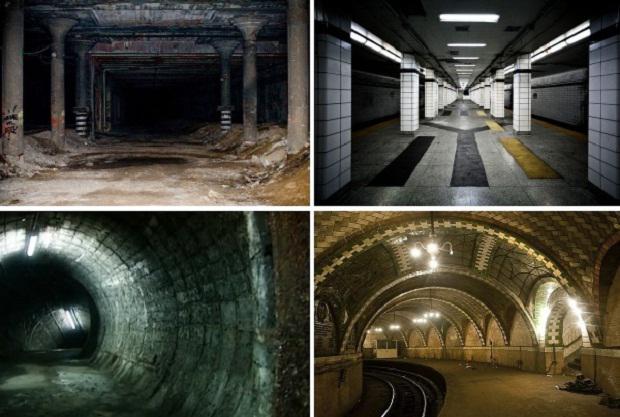 Abandoned subway station - holy grail for lovers of urban studies dungeon diggers. Some of these stations have been closed for decades and was not investigated, and already overgrown with legends. I suggest you take a trip into the bowels of the subways, ghosts, and find out what secrets they currently hranyat.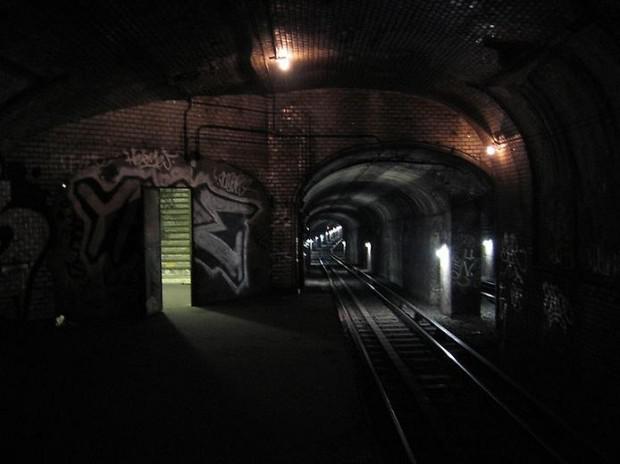 All these underground different route length, depth, hallways, but each of them has one thing in common - there have long reigns desolation. Most of them are closed for human review, tunnels and entrances walled up, and only the most advanced diggers know how to get here. Some stations were used as a platform for city exhibitions, and some are fraught with secrets and mysteries of the ancient treasures lost here. Let's start from the beginning. Abandoned London Underground There are no more in the world of the metro, which lies deeper than London, popularly known as the Tube (TheTube). It is the oldest and second largest metro system in the world, after Shanghai. There are about 40 abandoned platform, one of the most famous, but almost unexplored - Eldvich (Aldwych), functioning from 1907 to 1994, and the protection of Londoners during the bombing in 1940 goda.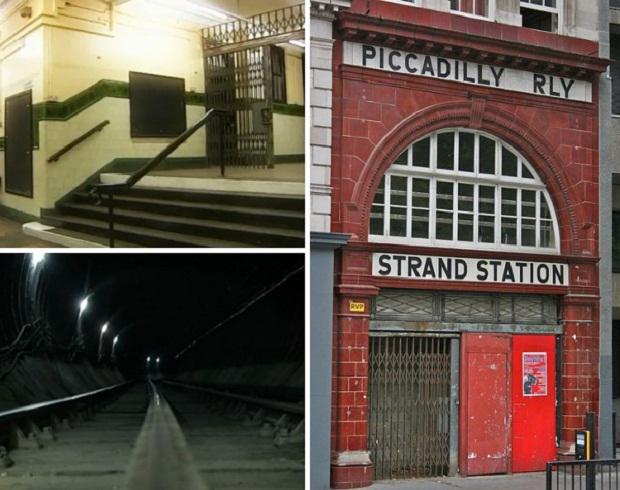 Log into the depths of the station is sealed because Eldvich preserved in the same form that was in the '40s. There are many labyrinths and passageways - some of which were used until the station is not closed in 1994, some were closed to passengers in 1917, and some have never opened. Somewhere in the depths of its corridors Eldvich flows smoothly into the next station, which will be discussed in our podborke.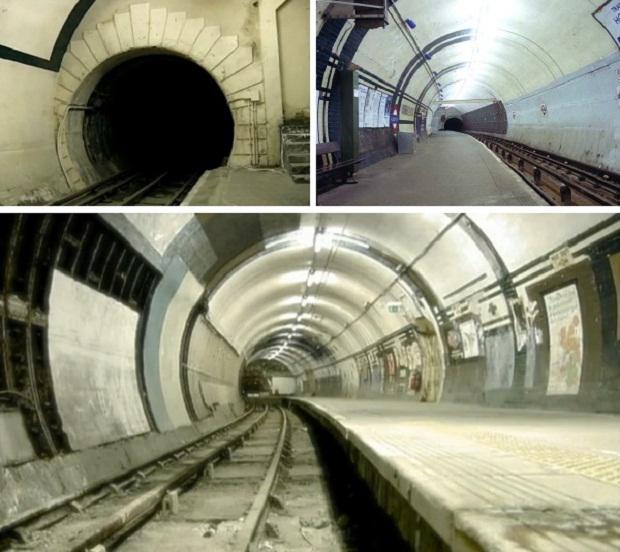 Kingsway Station (Kingsway) in London until 1950 Kingsway tram line passes through the subway tunnels under the river. Abandoned for decades, the station loses its traces in depth plexus tunnels. Kingsway, as well as Eldvich frozen in vremeni.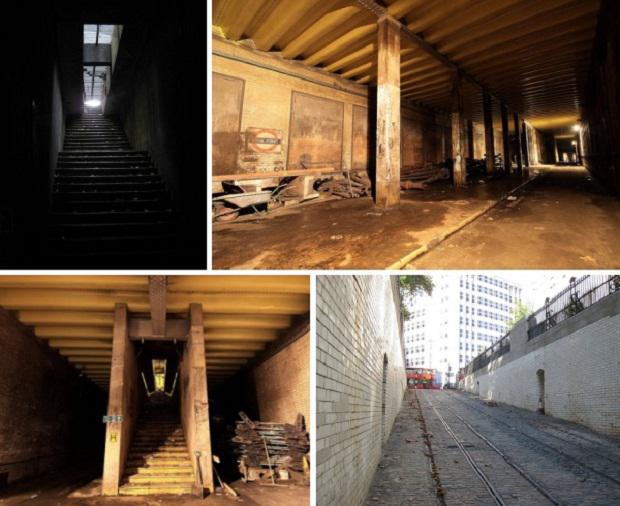 The station is Notting Hill Gate underground station This is a working, but even in these stations have nooks hidden from the eyes of passengers. After a recent renovation, the station opened a small lift pass, decorated with old posters advertising films of Rita Hayworth and David Niven. The passage was closed for more than half a century ago, when instead of the elevators were built eskalatory.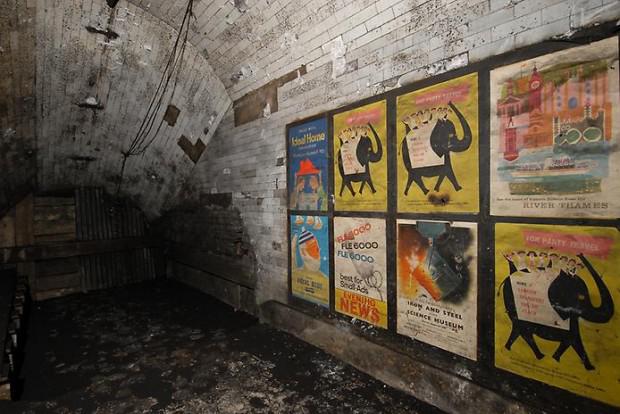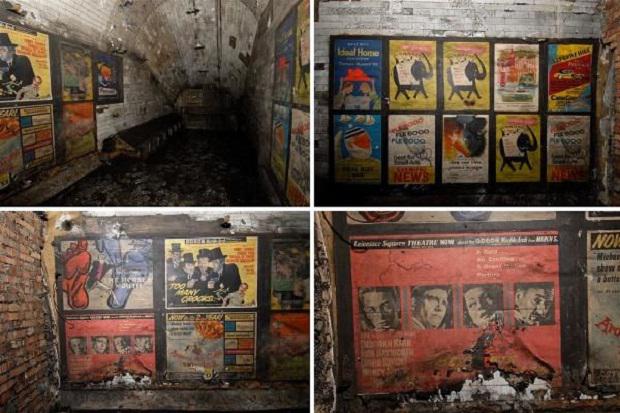 Ghost station of the Paris Metro Paris Subway beautifully decorated in Art Nouveau style, not as big as London, but has a larger number of stations, around 300. Not surprisingly, there are also a number of abandoned, most of which was closed at the beginning of the Second World War, and never opened. But the station of Saint-Martin (pictured below) is still used for a short time before you sink into oblivion. Now the station is the most popular object of study diggers after the Paris catacombs, closely intertwined with the sewerage system goroda.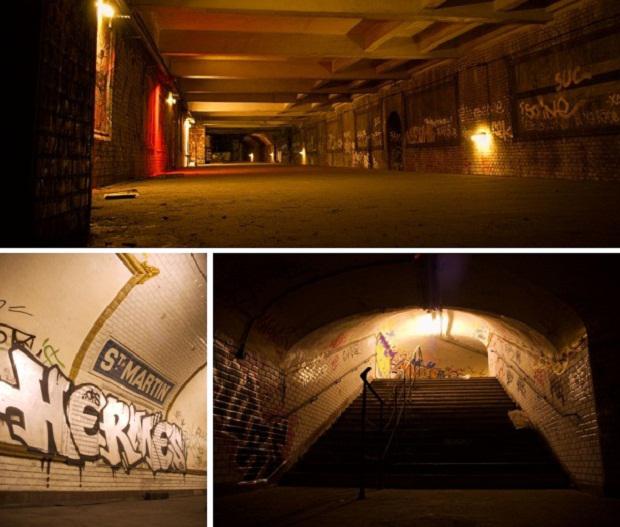 In some cases, as with the stations of Victor Hugo and Porte de Versella were built new platforms for longer trains, while older simply abandoned. Gard du Nord station, abandoned in 1942, was re-opened, where train drivers studenty.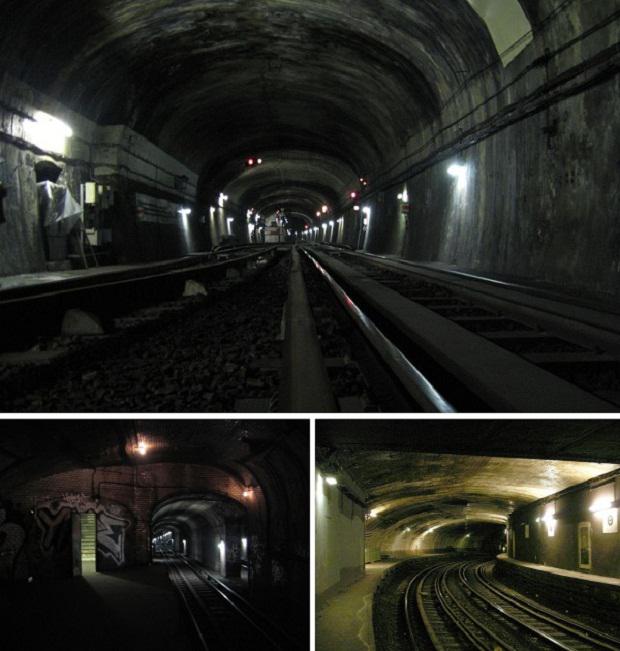 City Hall station in New York Metro New York - the fifth busiest system in the world with 468 stations, working 24 hours a day, 365 days a year. As in London, Paris, there are plenty of abandoned stations, but none of them is so striking as City Hall.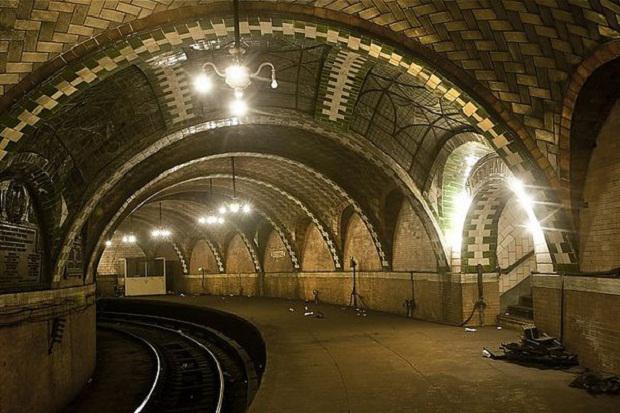 This station was planned as the largest and most central part of the subway system in New York, but in fact it turned out differently. Beautiful, rounded by a special line of the station has played tricks on her, making financial unusable. Because of this, the platform could not extend to adapt to a new generation of trains. As a result, the station closed City Hall December 31, 1945, but is still partly used as a through-train line №6, so that you still have the opportunity to see the once very chic, and now the most famous line of abandoned goroda.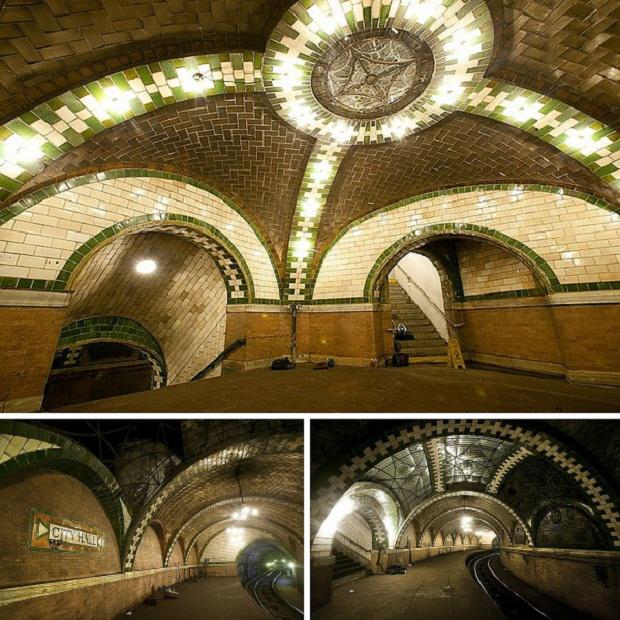 Lower Bay subway station in Toronto Open in 1954, with four lines and 69 stations, Metro Toronto is not so big, like Paris, London and New York City subway. But even here there are several abandoned stations. The most famous is the abandoned station at the existing Bay, known as the Lower Bay. Opened in 1966, it was used only 6 months. Forgotten for 45 years, the station has been used for shooting films, the most famous of which is Joe Mnemonic. Currently, its entrance bricked up, and installed surveillance cameras. Despite this, the station opened for visits in 2007, 2008 and 2010 godah.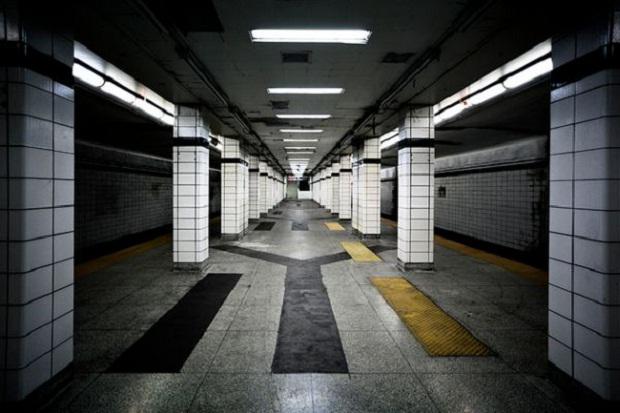 Tours of the cave in Cleveland, Ohio metro system is also in Cleveland, where a falling demand for this type of transport has led to the closure of a number of stations. There are many tunnels of the early 20th century, the city was chosen by the researchers depths. City authorities learned about it and began to organize tourist tours in the cave, which is already visited by several thousand chelovek.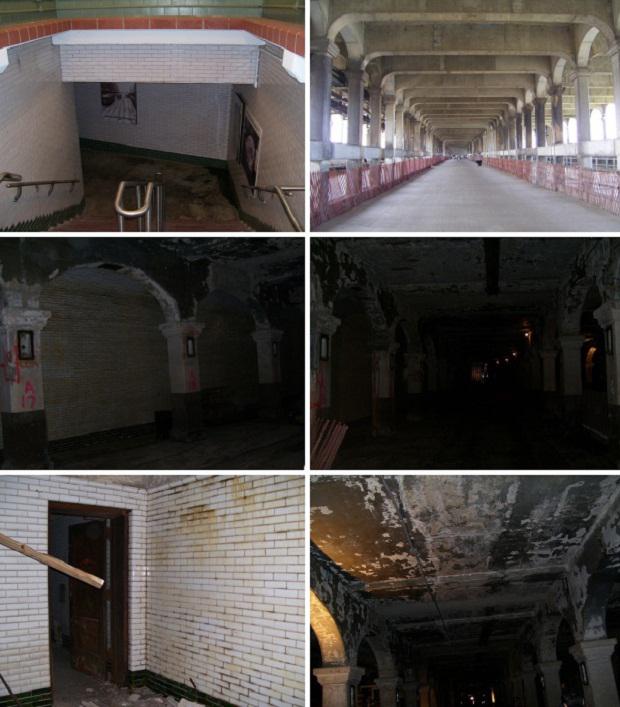 Cincinnati metro system only city in the world where not just a few abandoned stations and the subway is completely entire system. While other cities are trying to develop the low-cost and environmentally friendly mode of transport, Cincinnati has finished subway system from 4 stations that never once did not take passengers. We began to build the subway here in the early 20th century, but came the Great Depression, and then WWII, and then began to increase the number of cars. Numerous attempts to restore the subway system nor to no avail. But here also conduct tours for everyone - historians, diggers and just posetiteley.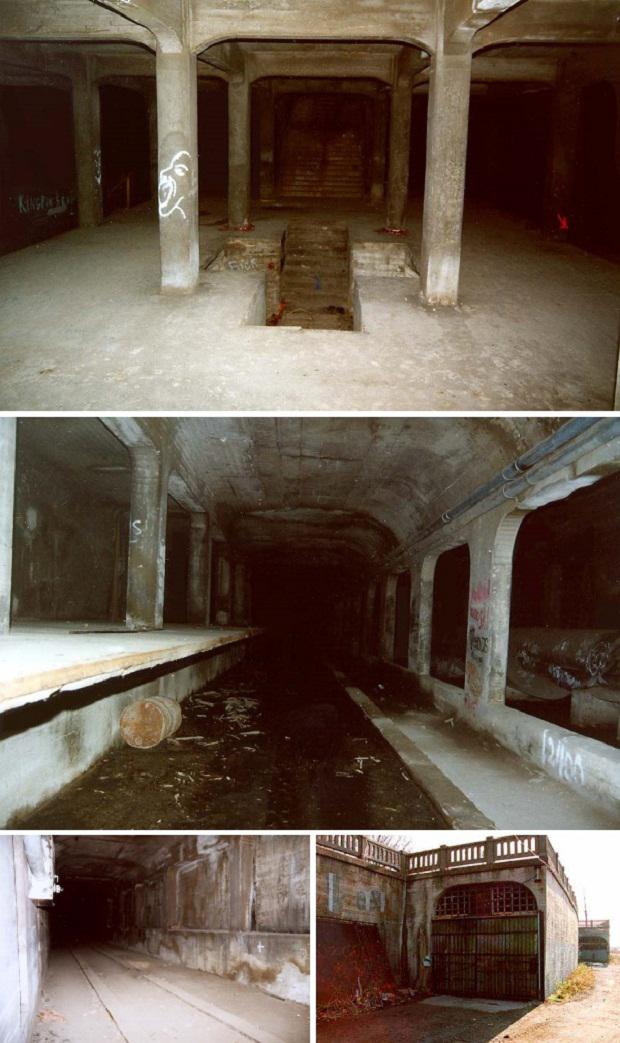 Abandoned Underground Rochester, New York again we go to New York. Effective from 1927 until 1956, the Rochester metro was designed to ease the traffic congestion of the city. But the venture failed, the citizens en masse preferred car to public transport. Sustaining these tunnels out more than $ 1, 2 million a year, and the city authorities finally decided to bury part of them - work began in 2010, when the end is unknown. Personally, I reminded this place in the US city of Centralia, which became the prototype of the famous game Silent Hill.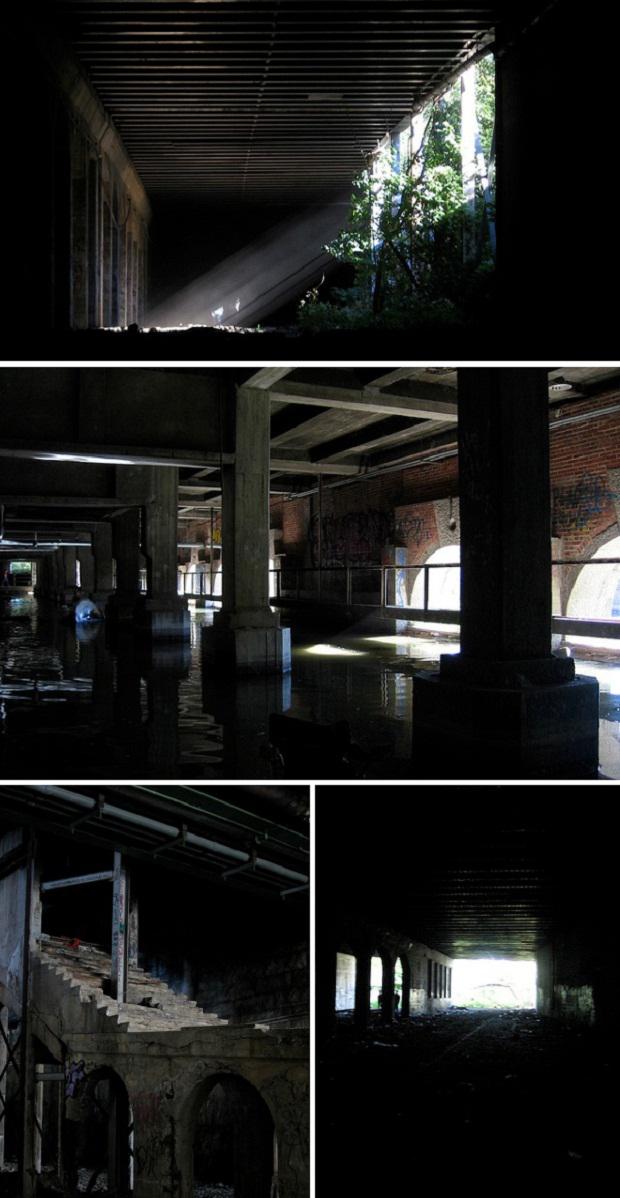 There are abandoned subway station in Moscow, for example Volokolamskaya station or station Sovetskaya or Kaluga. But they are very little reliable information, since access to the Moscow metro carefully closed and most of the information classified.
Source:
lifeglobe.net/entry/1626