In this photo essay you will go to the Paris Metro and will be able to learn a lot about him. At first glance, his scheme lines can easily get lost, but after a few visits you'll easily navigate the local subway.
See also Japan's transport system Login Paris subway - is a classic. There is nothing to add.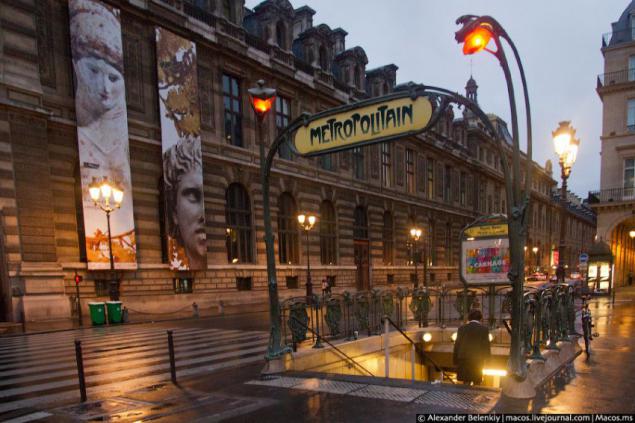 Compare Moscow and Paris metro impossible. They are too different, as if they were built not like each other civilization (though sometimes it seems as it is). But still there and there is a kind of underground transport. In Paris - and even ground, "light rail" in Moscow, and has not received a mass development, but to experiment and not to call.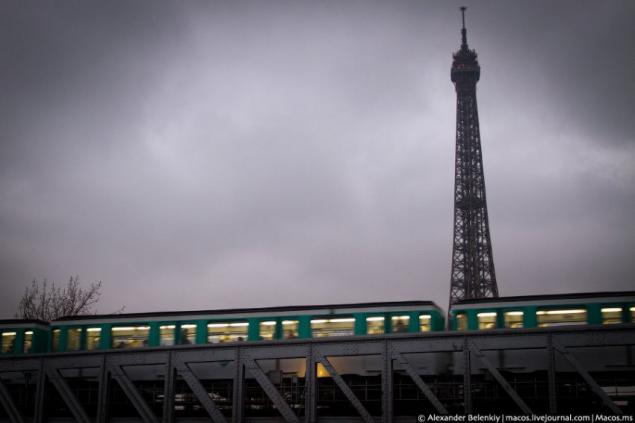 Let's talk about numbers. Metro in Paris came to the World's Fair of 1900. Over one hundred and twelve years, it has grown to 16ti subway lines now are located 301 station. There are train connections, it also goes under the earth and reported to the subway, but that's another story.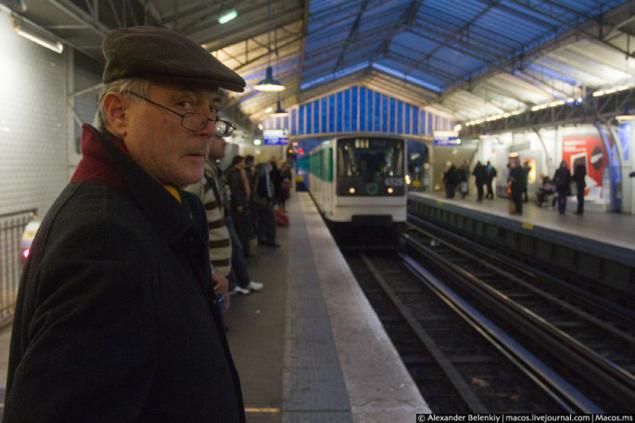 Though metro and train, and even the bus - they are all part of a unified system of public transport, they are serving the company RATP. The ticket is the same and act on all forms of transport, the main thing - in the city.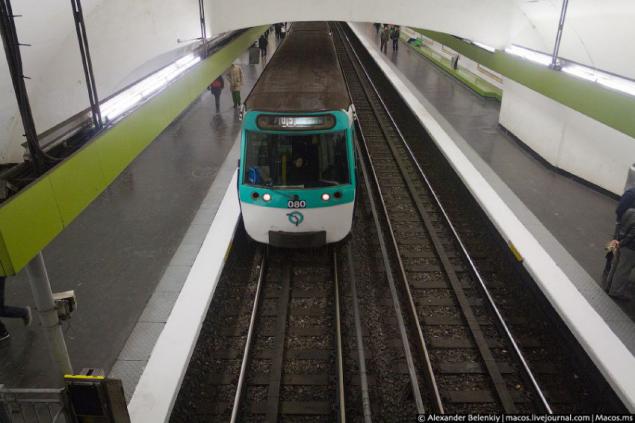 There are four types of walks compositions. This - the old, the end of the 50s. They run a lot more. There are lines, battery is equipped with only such trains.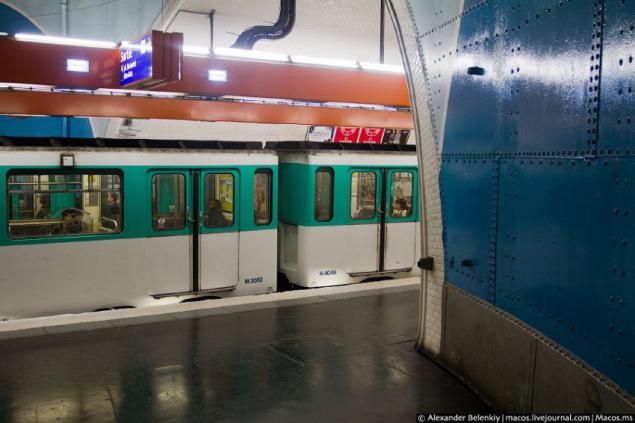 These cars have an interesting modification - on rubber wheels. The train wheels in such a quiet, besides, the tires provide a more rapid acceleration and braking: it is very important for the Paris subway, where the stations are located very close to each other.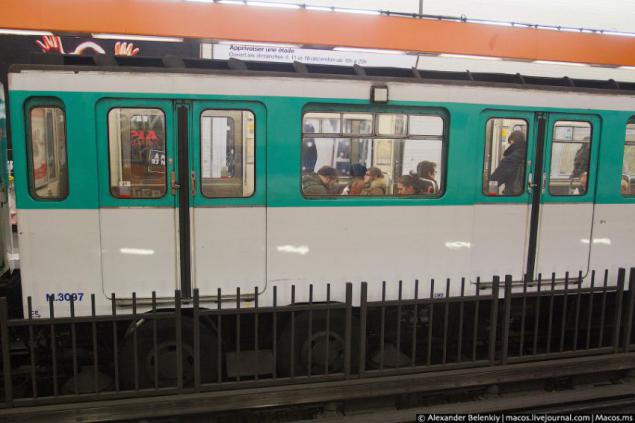 An old cars look much like ours, Moscow. Only they are in, and the doors have to be opened manually.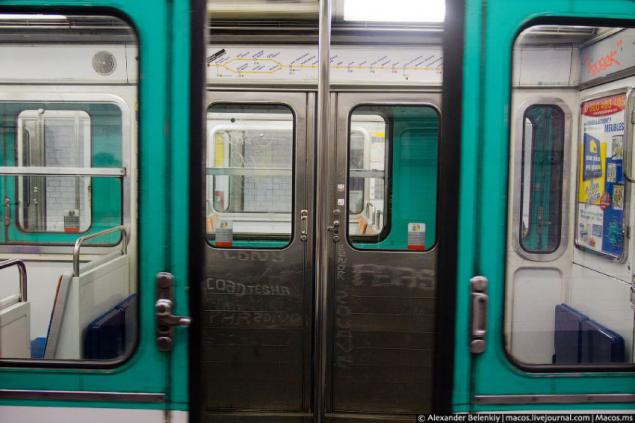 Yes, by hand. Of course, automatic doors and close themselves. A manual opening made in order to evenly distribute the passengers inside the car.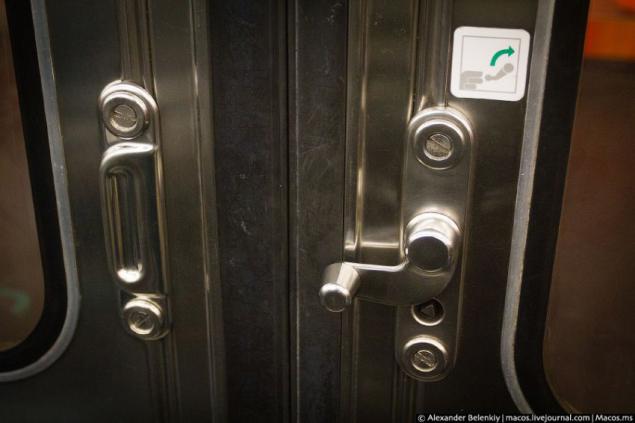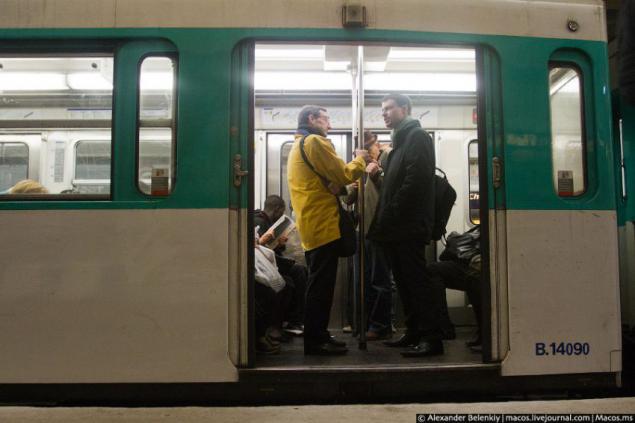 On two lines for trains without drivers.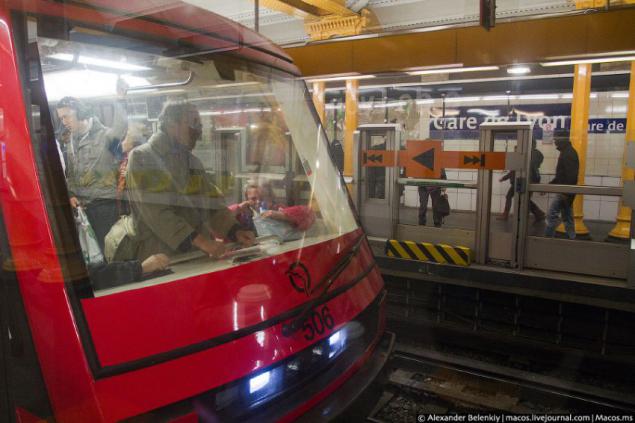 At the stations of these lines has a second door. Almost as in the St. Petersburg subway, only transparent and made of light structures. Assigning all the same, so that people do not fall onto the rails.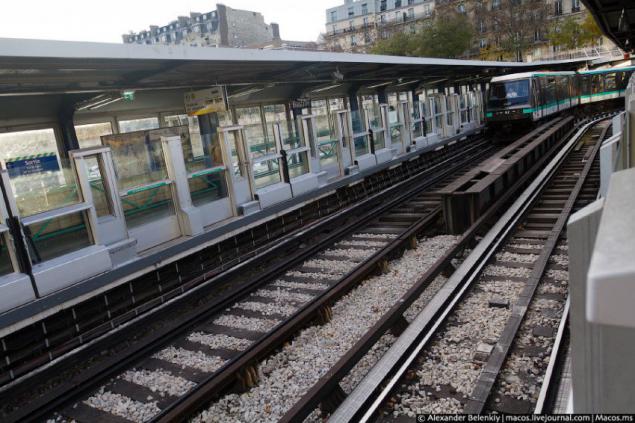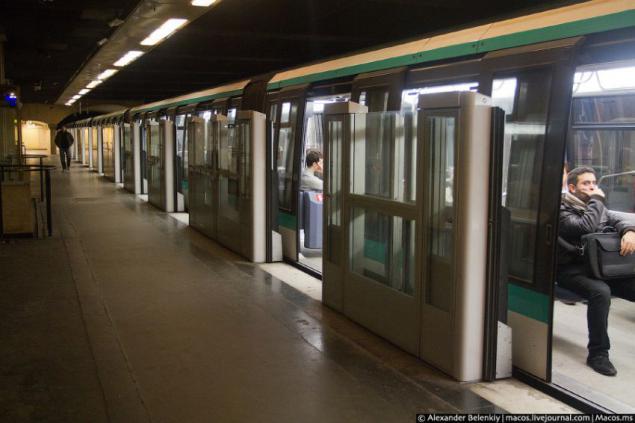 Another type of car is the eighties-nineties.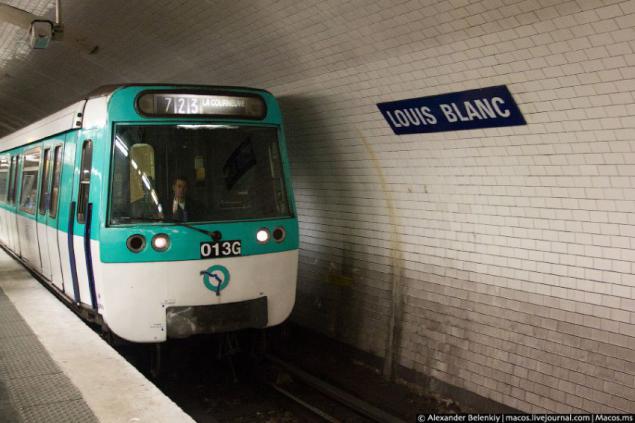 It also opened the door "on demand", but with the button.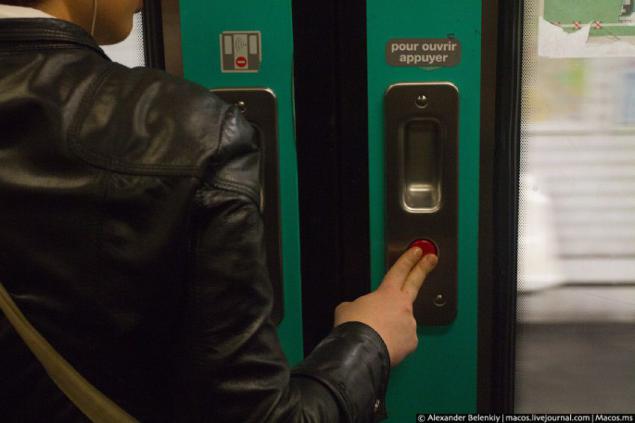 These are the new compositions. Doors open and close a machinist, without buttons, and through the entire structure can be passed through.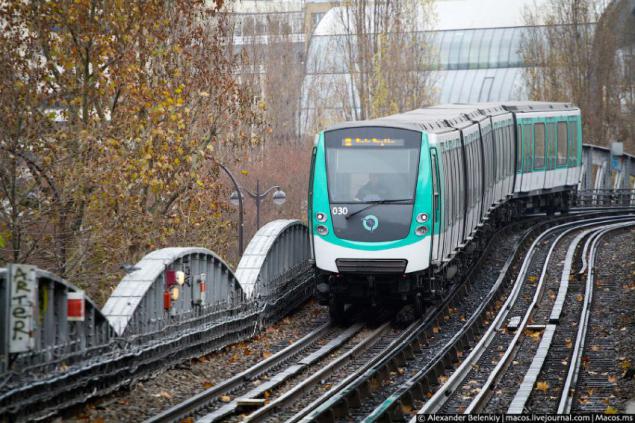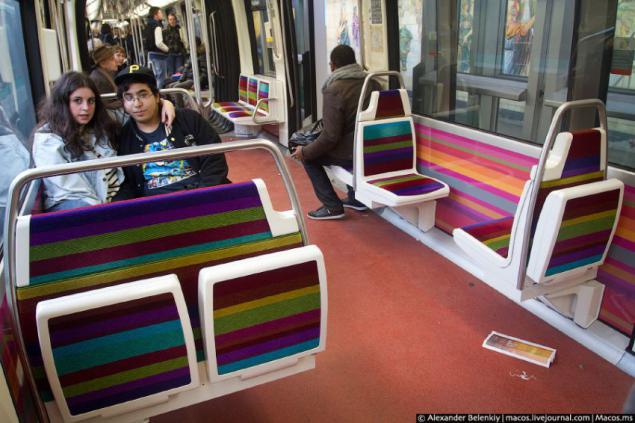 The fourteenth line of automated and train here go without drivers. You can walk to the head of composition and "play" in the driver. The first time - unforgettable experience!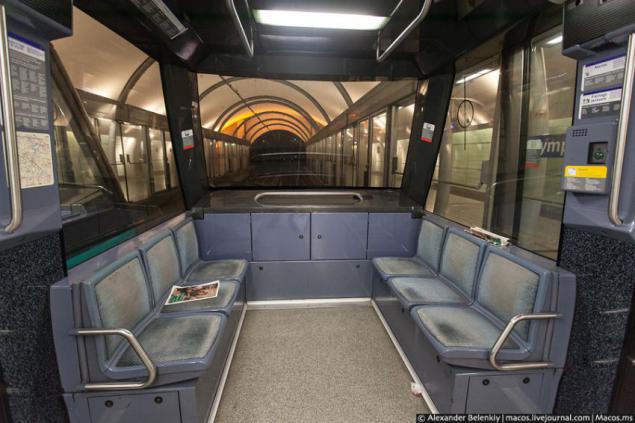 Now I know who stole the idea of ​​such a board in the new Moscow metrovagonah :)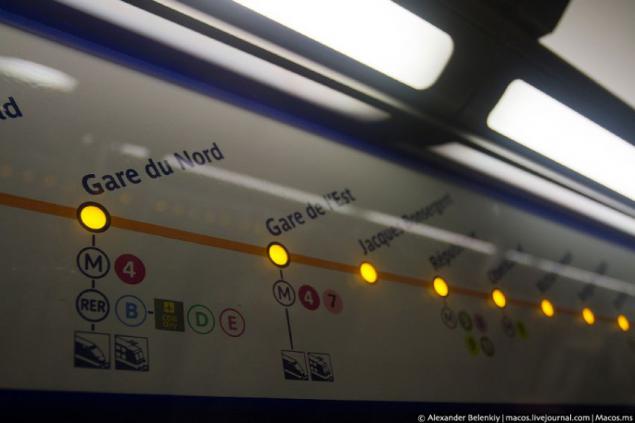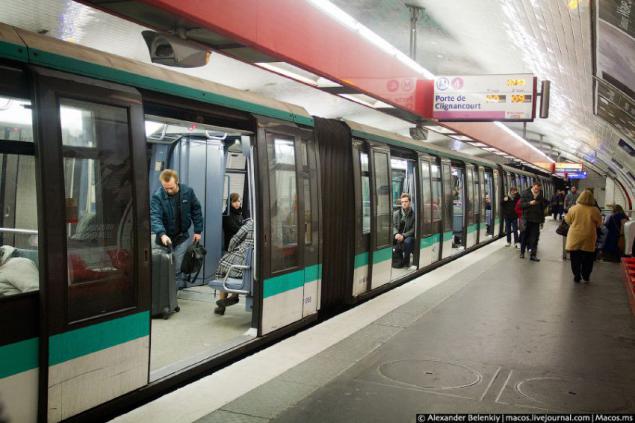 Inside the old car. Folding seats at the door - a handy thing.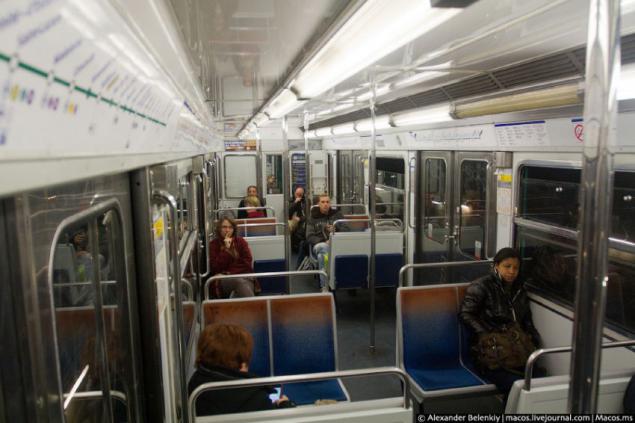 Ticket vending machines are not new, but the usual thing. Our usual offices there, although at each station is sure to be a window of information, where sits a man who can explain how to get to a particular station. In an extreme case, it can also sell tickets. But the machine is very easy to use.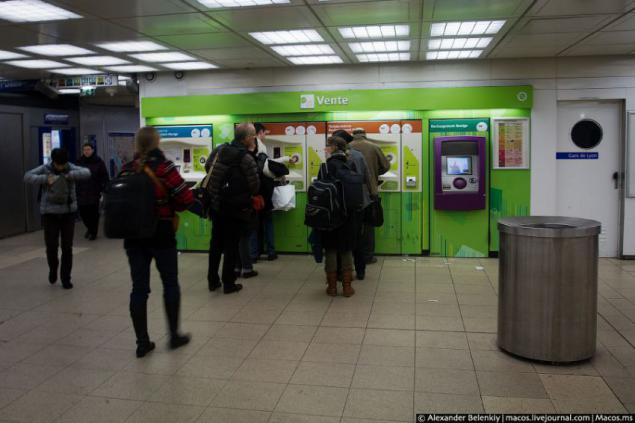 Automatic Ticket "talk" in multiple languages, some even in Russian. You can buy one ticket can be so-called "carnet" for ten trips (at a substantial discount), you can charge your personal magnetic card. A ticket for one trip is 1, 7 euros and ten - 12, 5. You can pay with coins or cards. There are machines that accept only credit cards. Interestingly, if you buy a "carnet" You do not give a ticket to ride ten, and ten one-off coupons.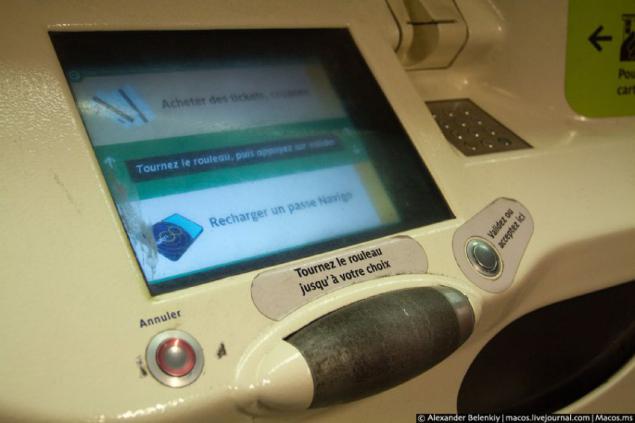 Turnstiles are specially made so high, so that through them it was impossible to jump. Insert the ticket into the slot and make sure to move forward.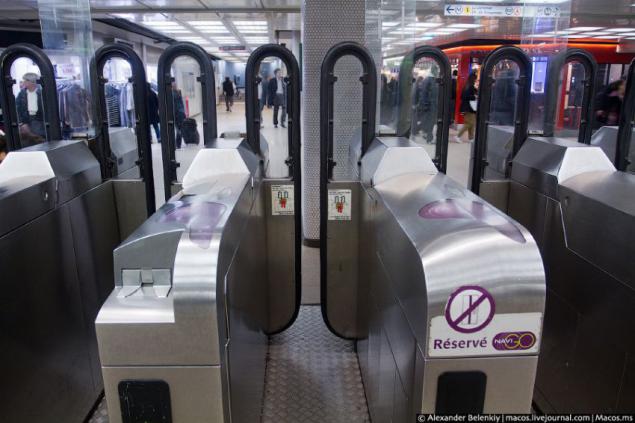 Picks up towards the end of the ticket turnstiles, doors open and close immediately. Another system of free riders.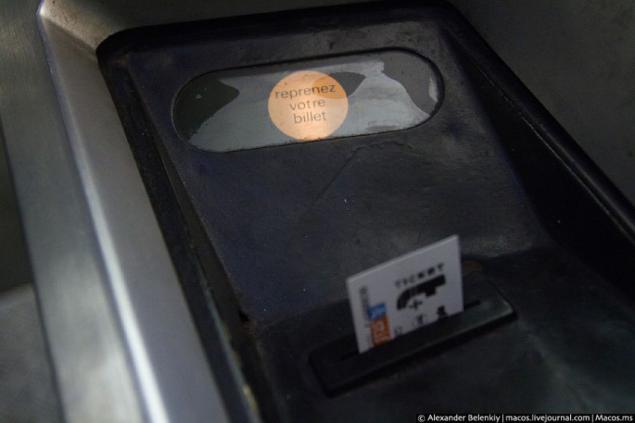 Generally, "hare" - a boom in the Paris underground. At the time, negros from the outskirts of the order zadolbali transport workers had to take drastic measures. Therefore, the output also turnstiles, has a greater height.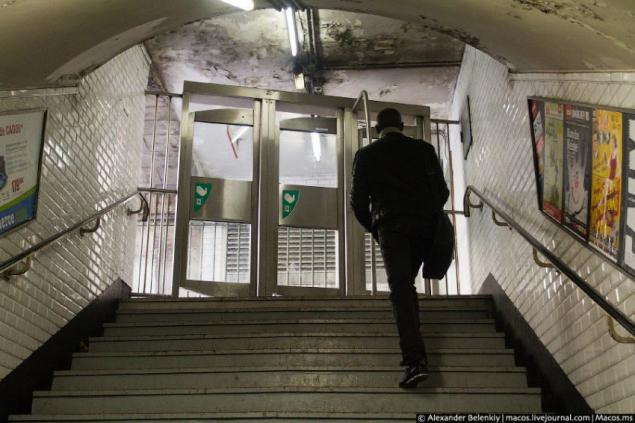 Sometimes the exit turnstiles and did look eerily like that.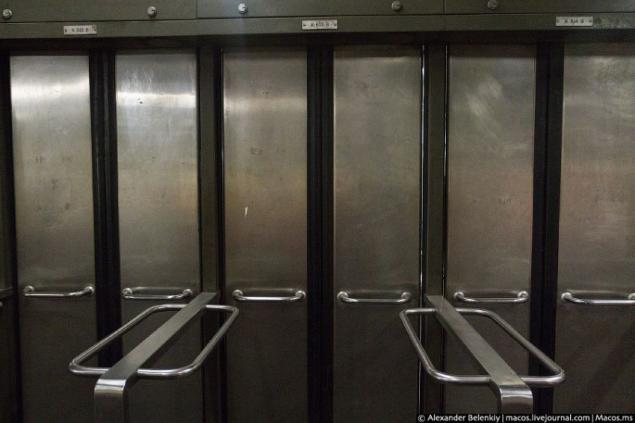 Now stations. They are even a lot, but they do not shine diversity. It looks like a typical Parisian station. Two of the platform, are on different sides of roads. Poluarochnye walls, benches along the apron. Minimum architectural delights.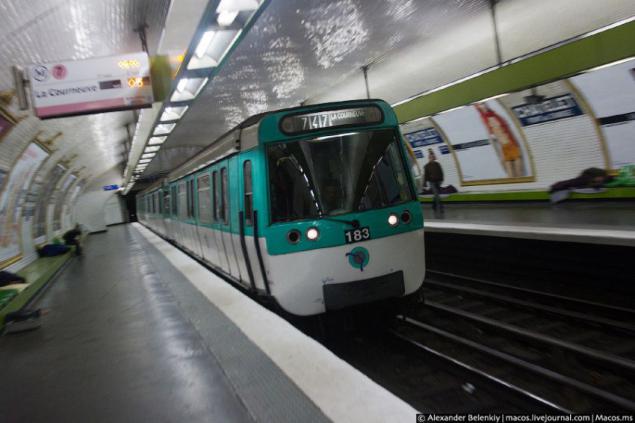 This is much more convenient station in Moscow. Everywhere benches or chairs. Names can be seen from far away (still, otherwise everything would be confused and do not come back).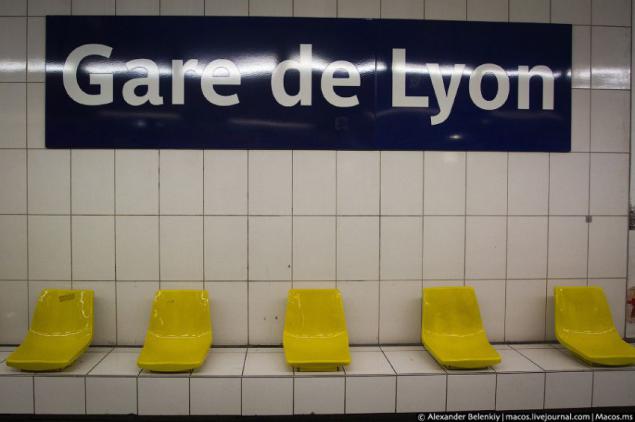 Always clear which way to go, where the elevator where the offices where transfer to another line or to the city train RER. At each station there is a general scheme of a subway map and nearby streets.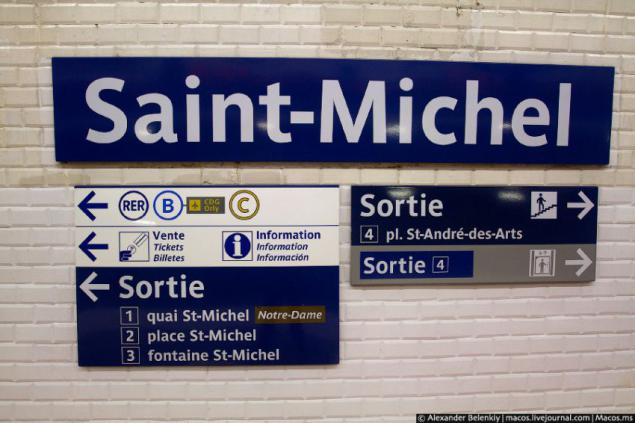 Everywhere placards with timer. One can see not only come when the next train, and the next after that. And that's why in Moscow to watch that show how long gone train? What will it give to the passenger?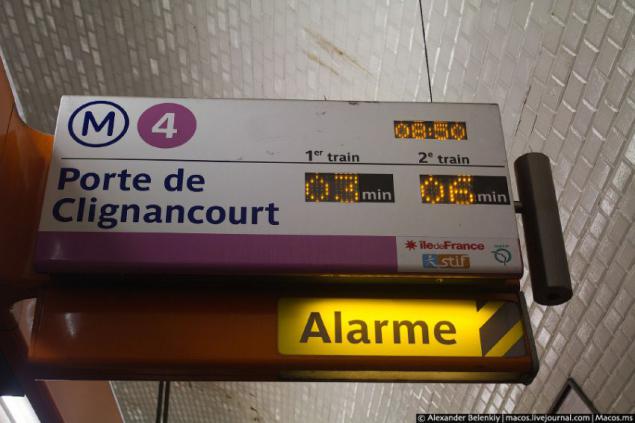 There is also a minus: move from one side of the platform to the other is not so simple. In some places there are stairs at the end of the station, but not everywhere. For example, you sit on the train and found that went in the opposite direction. Or just passed the station. We often go out and come again, buying a new ticket.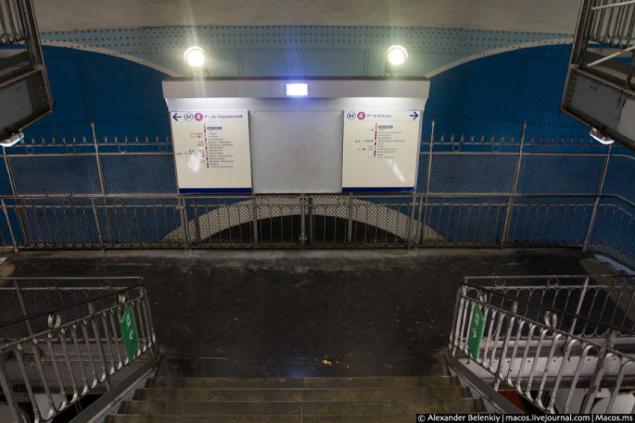 But this is offset by the ability to buy a drink or eat at kazhloy station.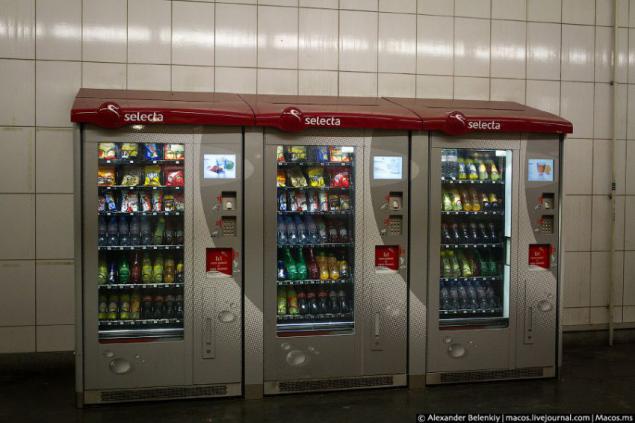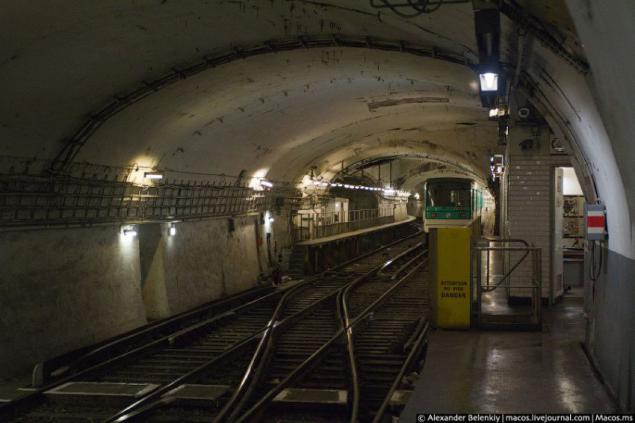 Beautiful and unusual plant, too, are in large part on the first, the oldest metro line. Station Tuileries.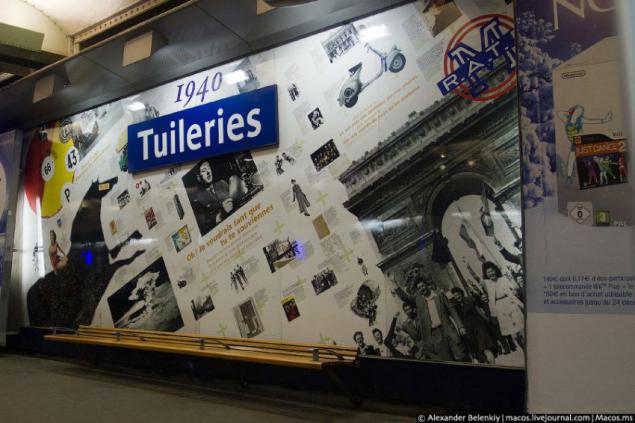 Bastille station.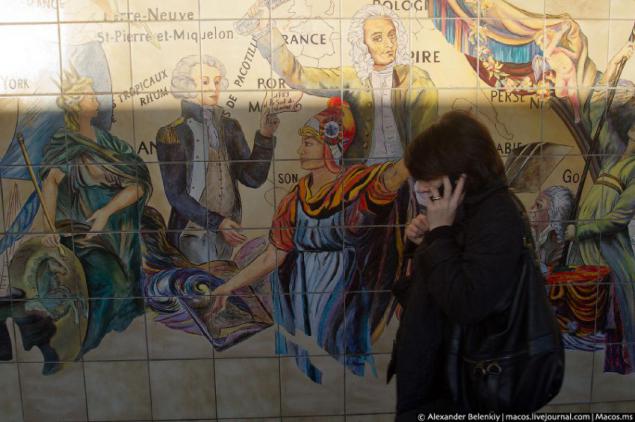 The station Cluny La Sorbonne has recently been restored.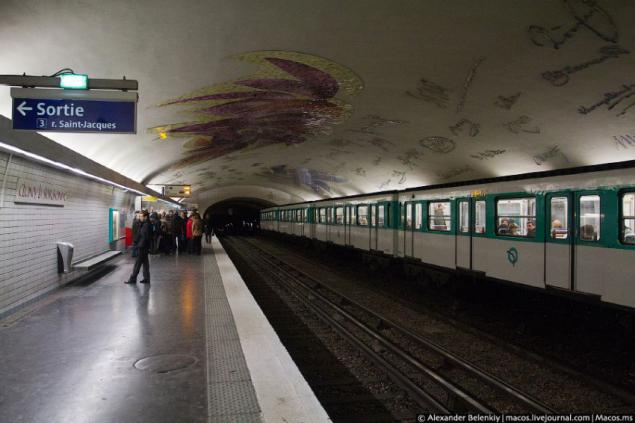 On its ceiling "appeared" autographs of great men of France - St. Louis on to Charles de Gaulle.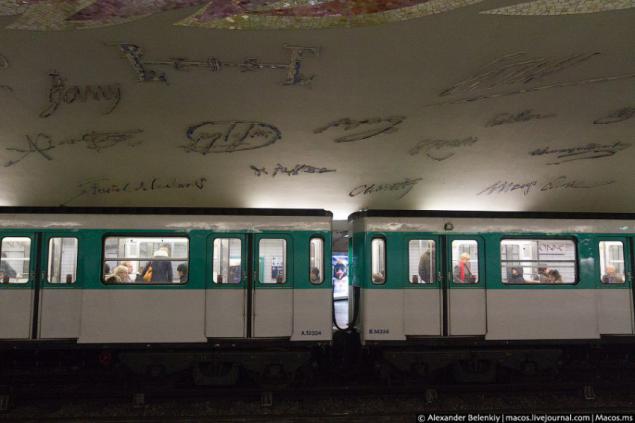 Pont-Neuf, Pont Neuf. Here is a mint, so the station is decorated with French coins of different eras.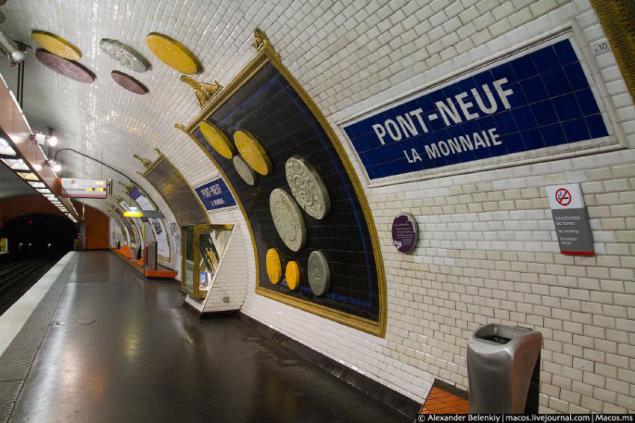 Condorde like regular station, but at each of its tile shows some character.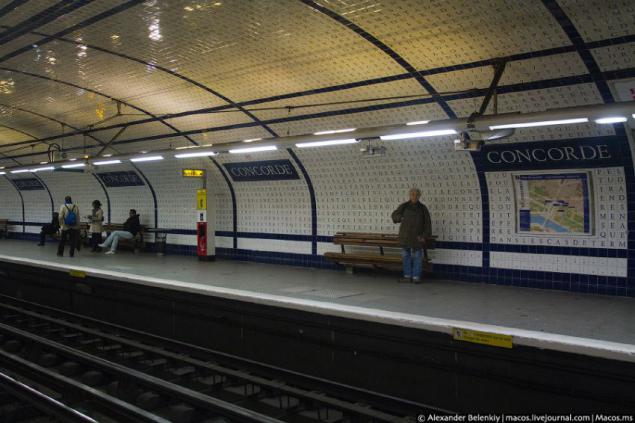 Distinct word I did not succeed. Probably because the French do not know.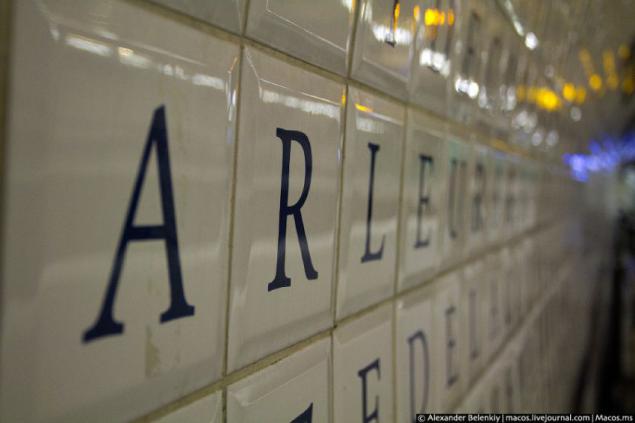 Interior details.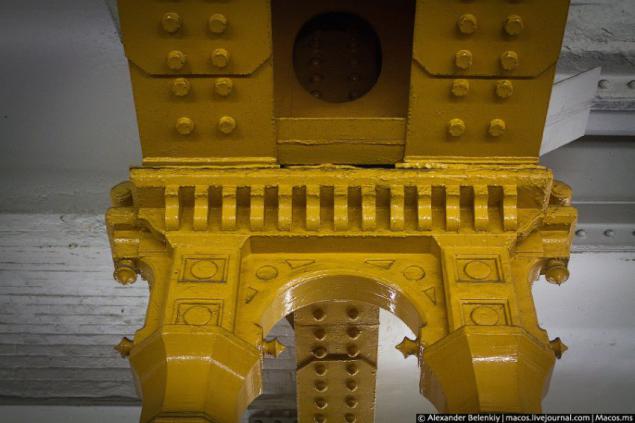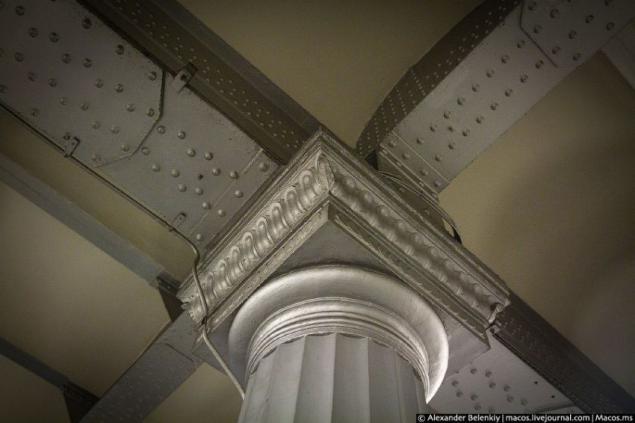 Caught at all the abandoned station. The most interesting, and there are about a dozen, abandoned even during the Second World War and since then not used. Imagine what wander along the platform, who has been working for almost seventy years? Alas, if earlier it was still possible to get there, all the outputs are now closed, and trains at such stations, of course, do not stop. If I even ever been to Paris, be sure to write a letter to the management company and ask to show me these zabroshenki.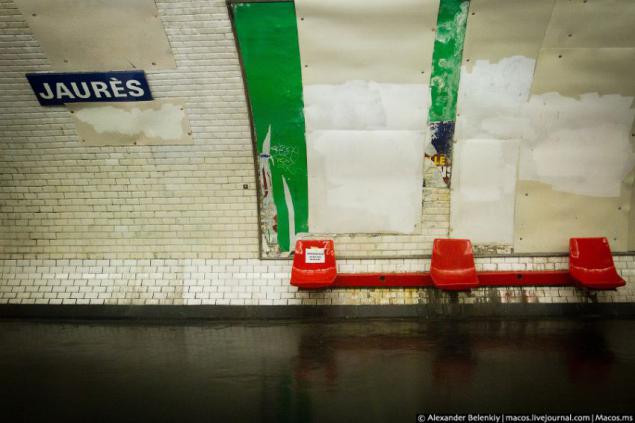 But Coy where I still climbed. In the lobby of one of the abandoned stations. On the street did not go out, but wander through the corridors of the old crossing can be. It is surprising that it employs light, although the entrance is not used years 30-40.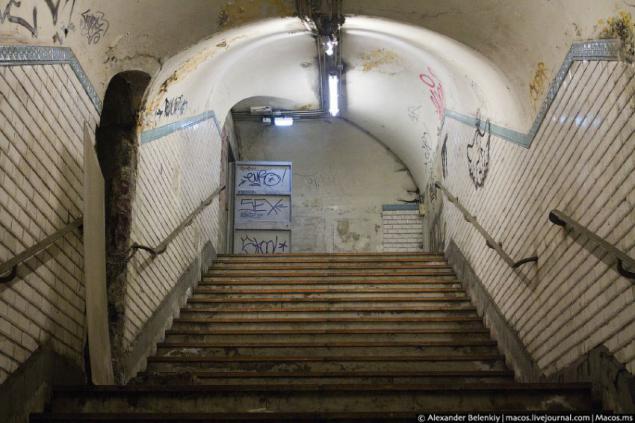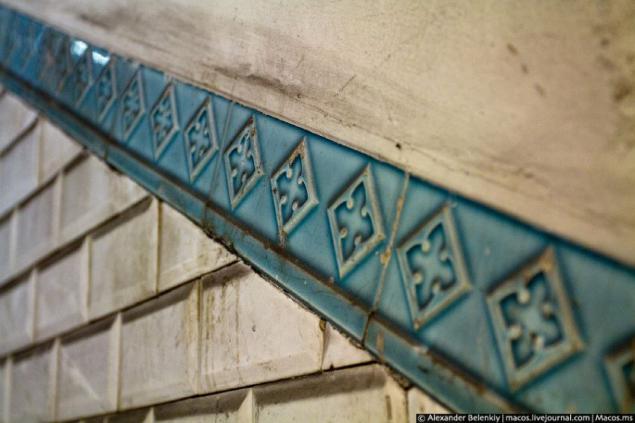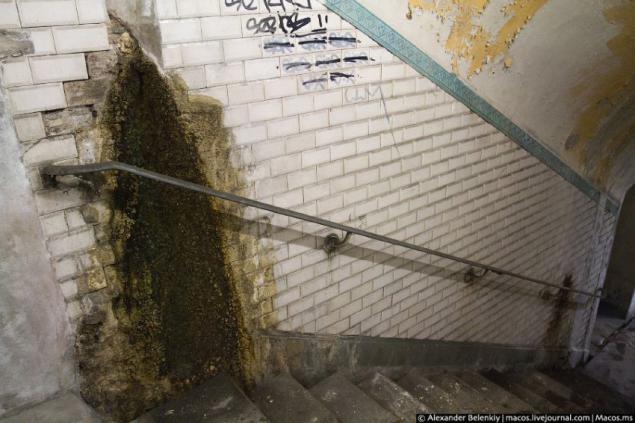 Air shaft. Street very close.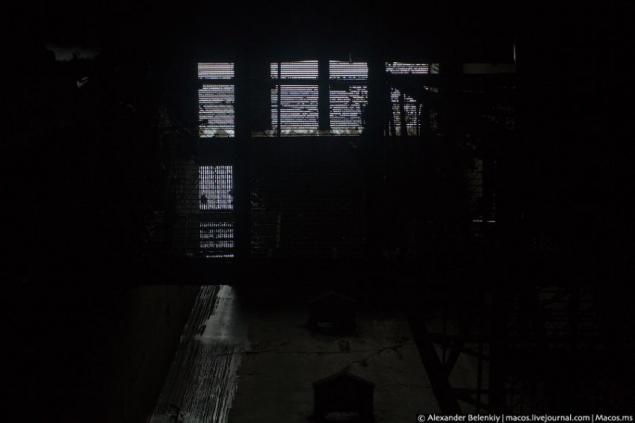 It is the oldest subway tunnel, he was more than a hundred years. Just his picture shows a guide in the previous pictures. Previously, there were wine cellars of Louis XIV.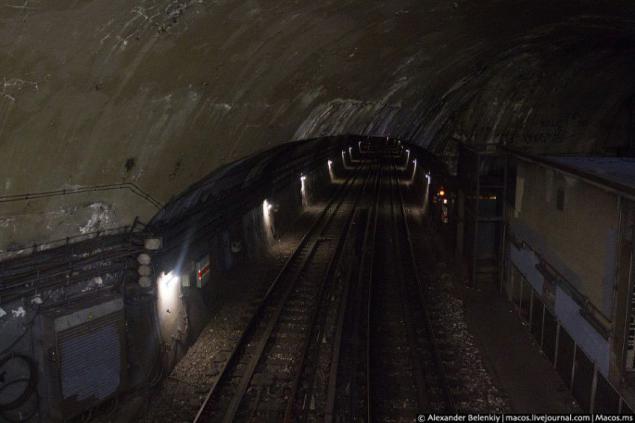 Guess what is that thing? Well, what do you think? And why is it necessary?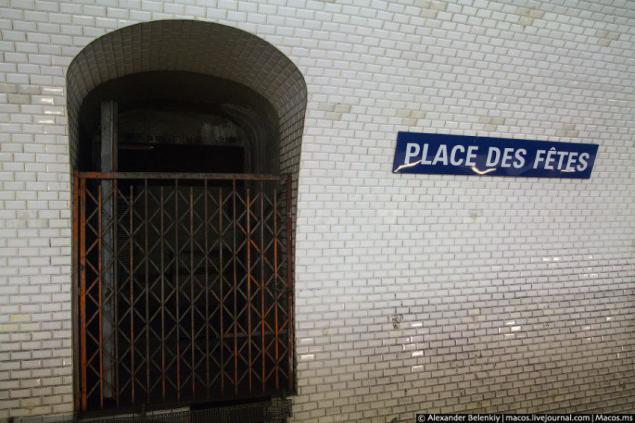 After the tour, the group came to the headquarters metrolyubiteley. There had once had a station, it is now closed and converted into offices. But I keep one of the walls, advertising forties.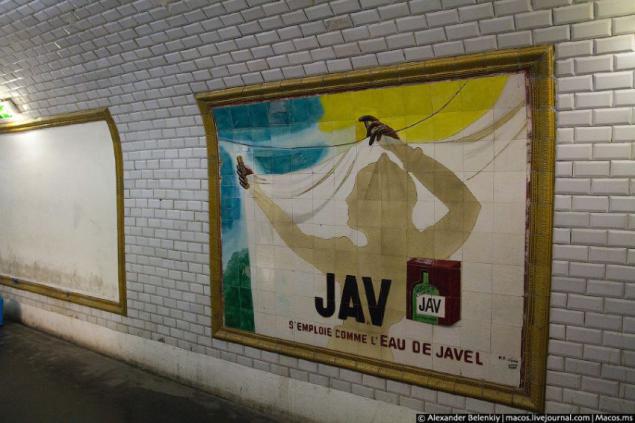 Tourists with pleasure buy yourself some souvenirs. And I did not want to fool. Now I regret.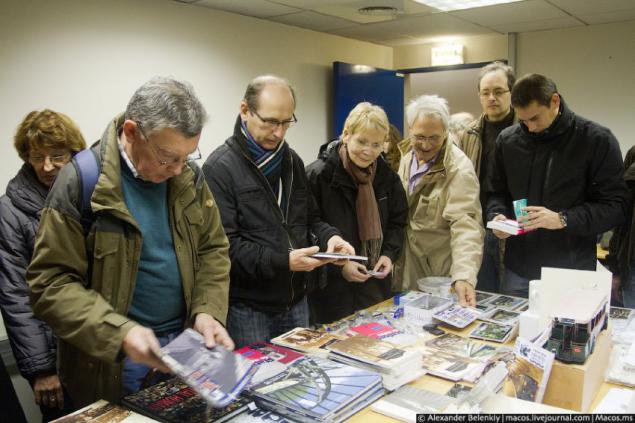 Magnets with the names of the stations.
. Any pictures.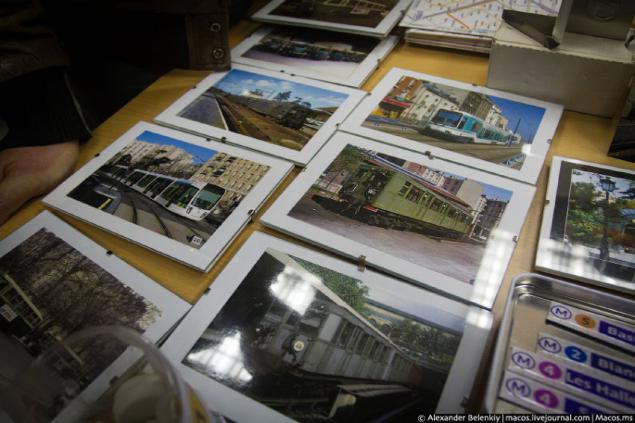 Trinkets, erasers, plates. And attention, eau de toilette metro stations! Why, it's France, the world center of perfume!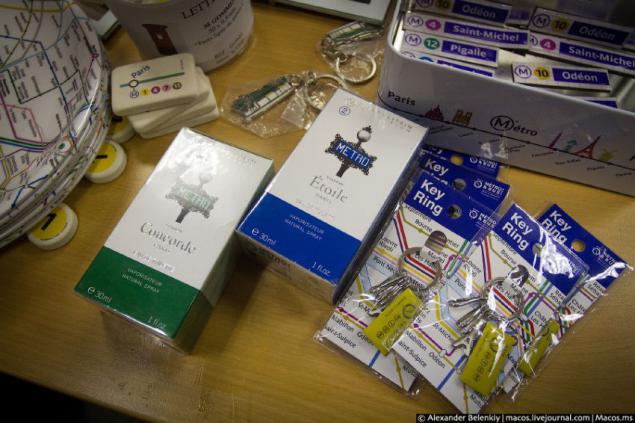 All of them are very diverse, although some are made in the same style.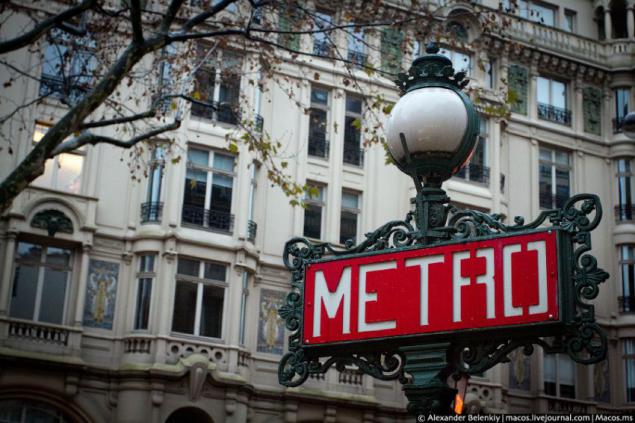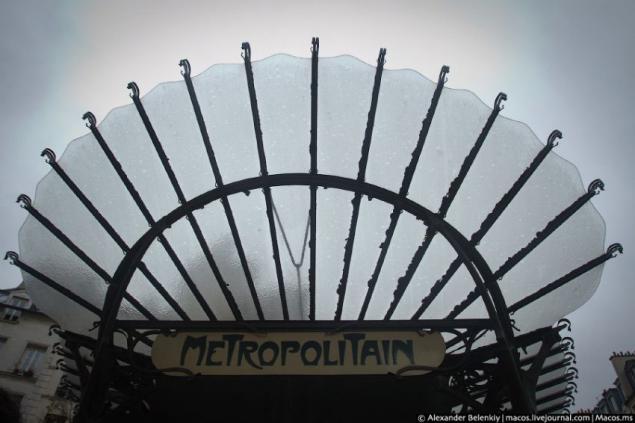 Exception - new stations. There's just a yellow letter M.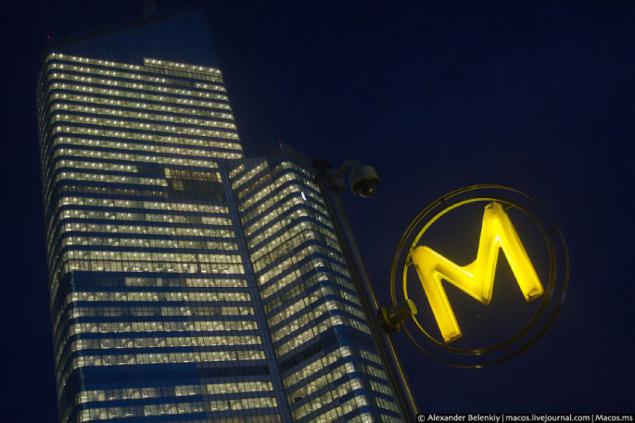 . But the transitions between the lines of boring and monotonous.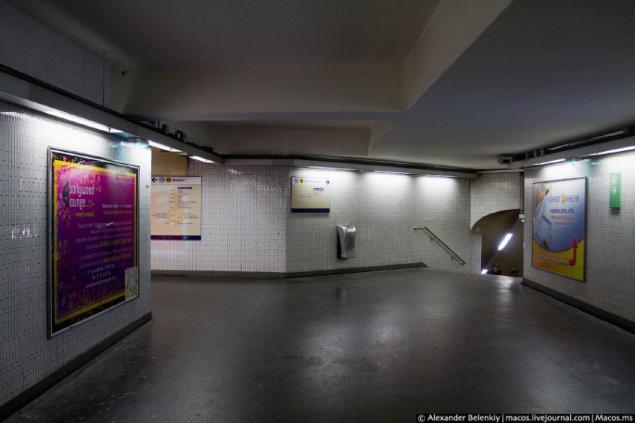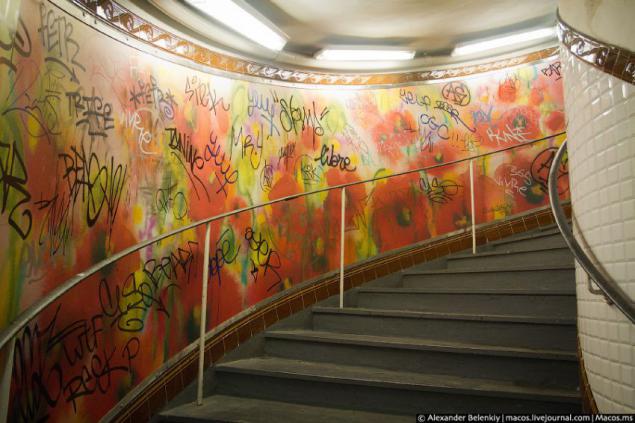 All of them are made of this white tiled "Brick." Yes, what transitions, the entire subway tiles that lined!
Remember Moscow station "China Town"? Exactly two stations located nearby, for stenochkoy. One way the train goes by a red thread, on the other - on the purple. In Paris, too, such a station is, even the same color scheme. Unless there stenochki.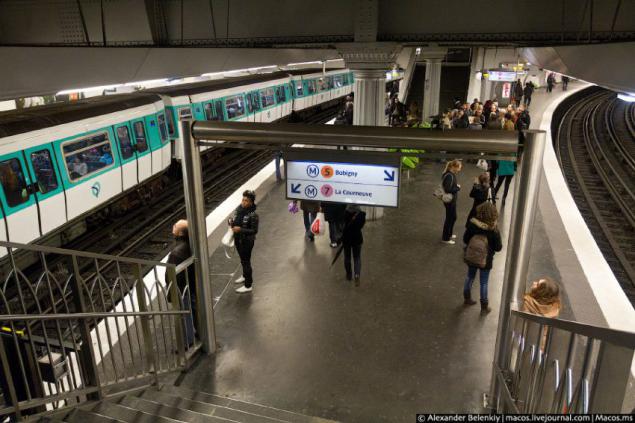 There trёhputnye as Polezhaevskaya.
The Paris metro has two stations, which are connected with Russia - Stalingrad and Sevastopol.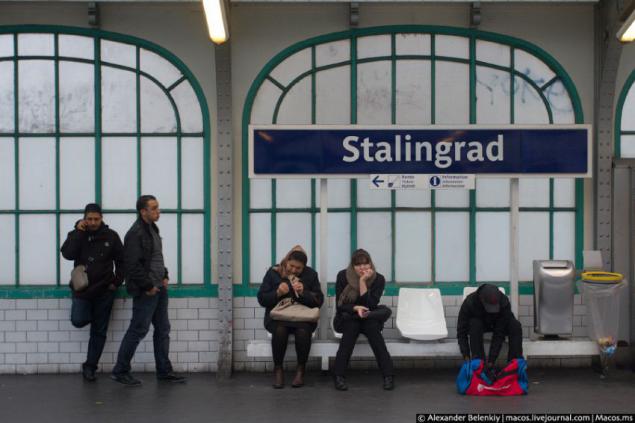 Parisian friends warned me to be careful on the subway, there is always wielded by pickpockets. The same warning on the speakerphone (in French, so that does not understand), and monitors are already duplicated in different languages. Fortunately, there were, and I hung a small backpack lock code.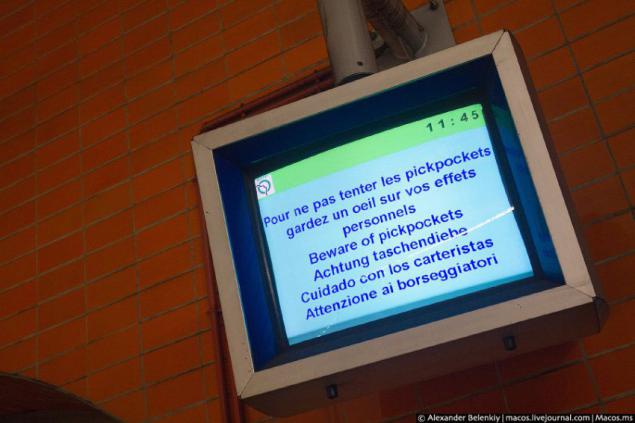 However, the main trouble is that the metro - not pickpockets.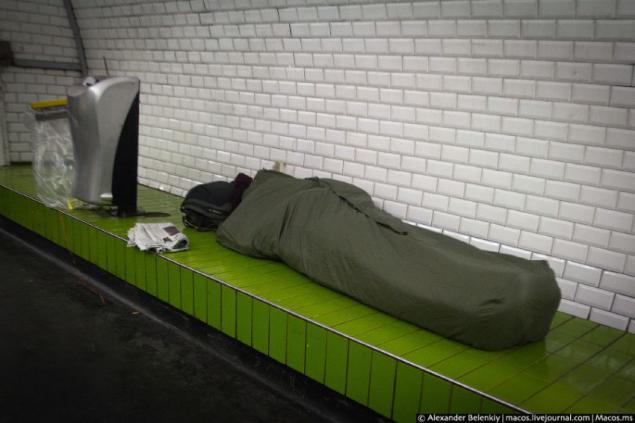 In the morning, homeless sleeping. A lot of them. Scores on each station!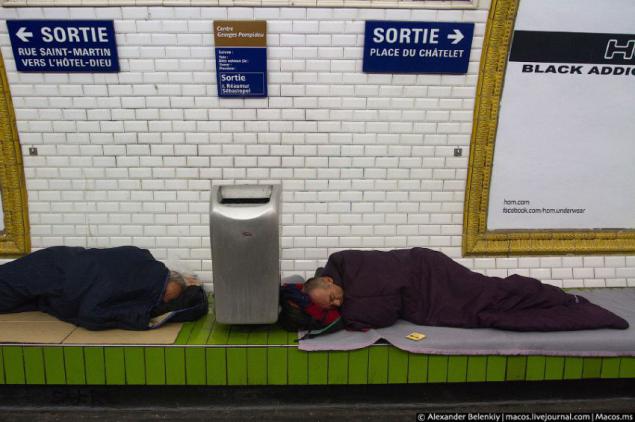 To their credit I can say that almost all of them are sleeping culturally, in sleeping bags. In order not to annoy the passengers. Surprisingly, the police does not touch them at all. Maybe they have some kind of tacit agreement, because somewhere at nine in the morning all the homeless out of the subway disappear.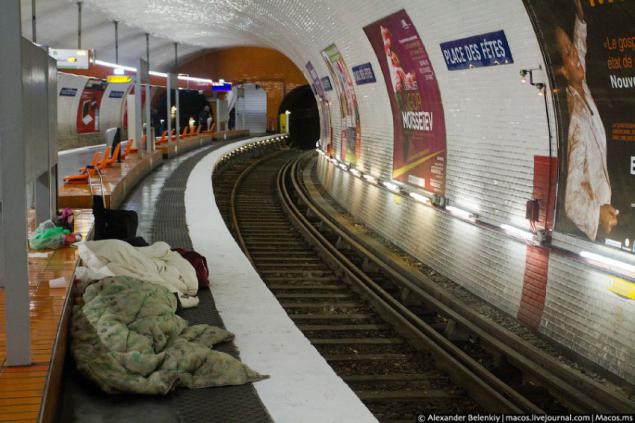 Still, despite all the drawbacks, the subway - it's part of Paris. The very beautiful, romantic, cozy Paris. In addition, as transportation is very convenient subway.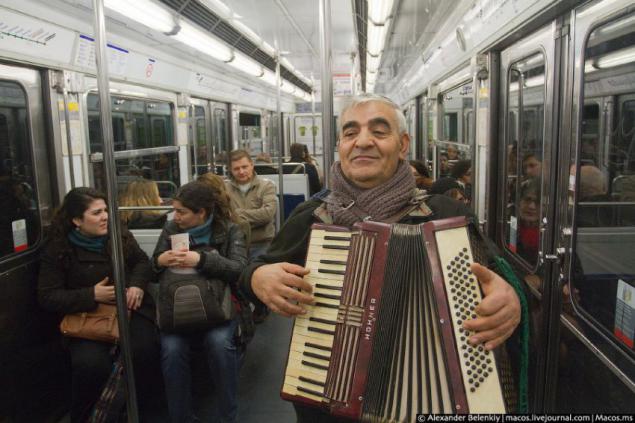 Source: macos.livejournal.com