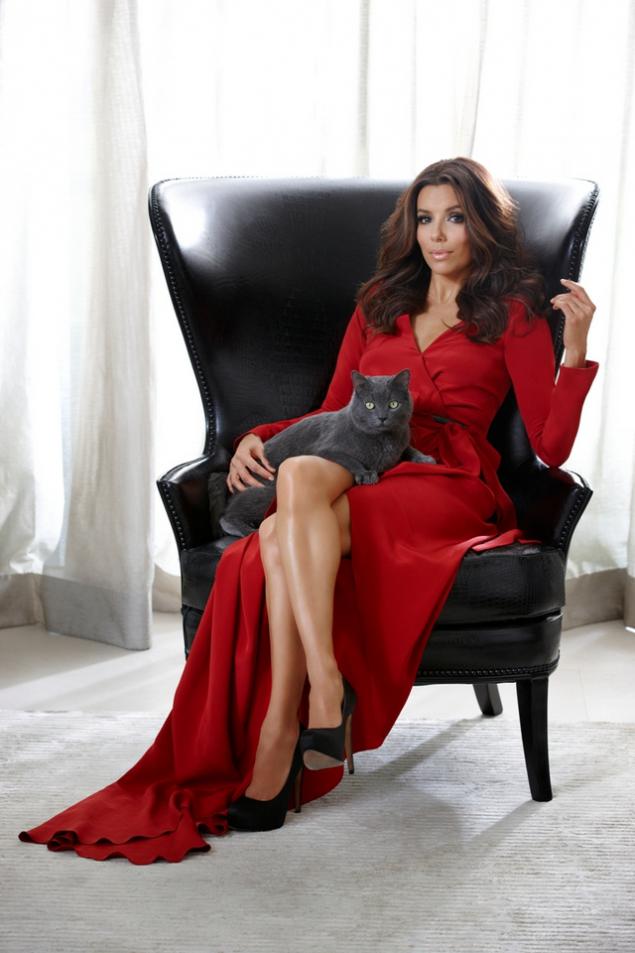 Actress Eva Longoria recently completed work in a certain project "Desperate Housewives." Until that time, the star for a long time been the face of an advertising campaign L'Oreal. Now it is open to new projects.
One of the last works of unusual actress became a commercial for a famous brand of cat food Sheba. The advertising campaign is held under the slogan "Follow your passion" and includes a video and a photoset creation page in the social network Facebook. In late May, the network is already possible to see the video featuring Eve. The remaining components of the advertising campaign will appear later. According to the story, the heroine Longoria returns home after the normal work day and starts to dance. But she was being watched someone's eyes. It turns out that this is her pet - Elegant silver smoky cat.
And now let's enjoy the picture of beautiful woman in the company of a beautiful cat.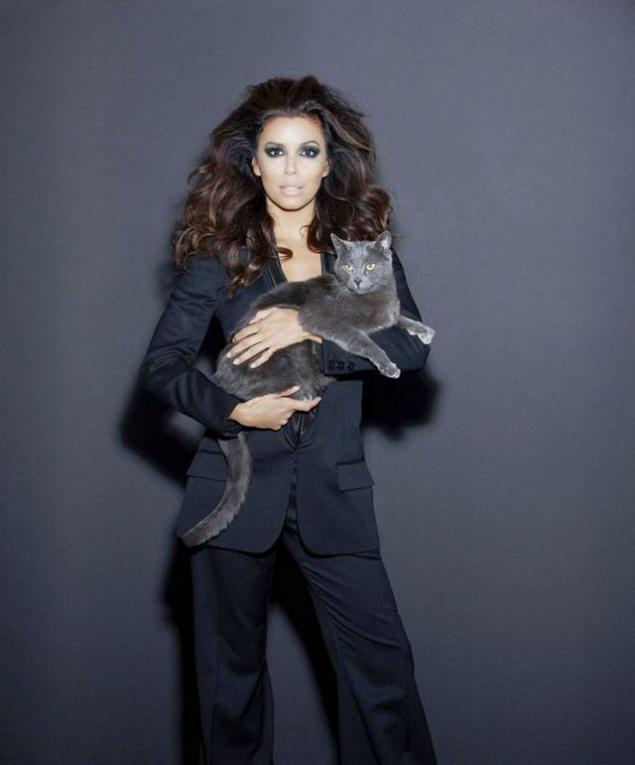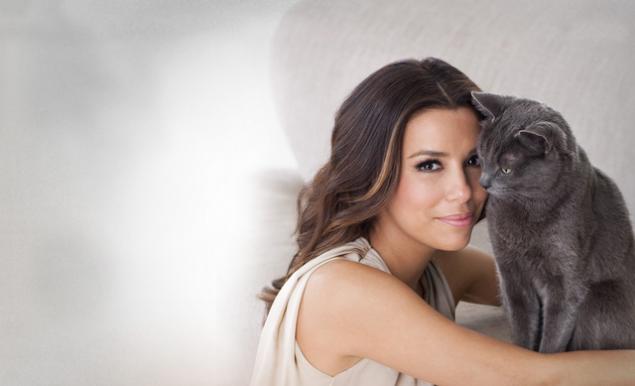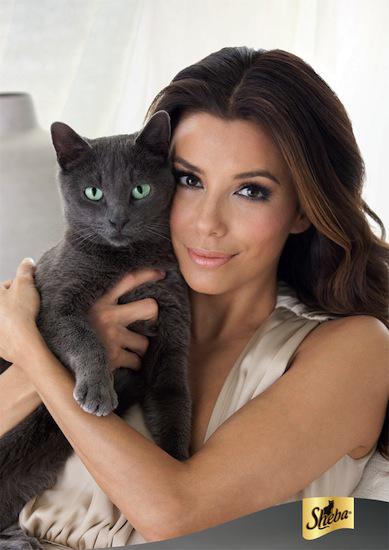 Eva Longoria starred in advertising brand Sheba, gourmet food for cats class of "super-premium". Reporter magazine Etoday met her in London to discuss the furry pets, and the conversation ended discussion of policy.
Tell us about your partnership with Sheba?
I was invited to take part in the campaign Sheba - Follow your passion («For passionate"). I gladly agreed, because she is very passionate nature and love kitties.
Do you have a cat?
My childhood was a lot of cats. We lived on the ranch and we had ... Well, maybe it was just 19 cats. My sister constantly bring new homeless kittens and mother immediately rushes to treat them. So they and we were staying. Now I do not have pets. I travel often too much work away from home, so could not pay due attention to the cat.
But you like them?
I think we have a lot in common - they are independent, strong, graceful, mysterious. I - spilled kitty!
The ad also starred why? Between shooting commercials and filming the show there is a difference?
Yes! A survey of the advertising campaign was for me something special, because here everything seemed invented especially for me. I love to dance and often do so at home, and almost as well as in the video. And I love cats. Work on the roller was a pleasure.
Filming in "Desperate Housewives" for you were happy? Will miss the series?
Oh, not a word! I love my character from the show. Wish we played last season and the series ended. We have a great team, in which I will miss. We worked together for eight glorious years.
Your character in "Housewives" you learn something?
Gabriella is free in his actions and thoughts, easily says what he thinks. It helped me to be liberated - I've always been more reserved person.
s actress, producer, has launched its own perfume, wrote a cookbook. You would like to do something else?
Yes, so many things, I'm wondering what to do. Soon I'm going to star in several films, which have long been waiting for me. There will also be projects in which I will speak as a director and producer. This short films. You will not believe, but I like to be incredibly overs.
And in politics does not want to go?
I've been doing charity work. One of my fund helps families who have children with the disease of cancer. Others - Fund Eva Longoria Foundation, helps women to get an education in the field of entrepreneurship and start a business. In politics, I support Barack Obama. I sincerely respect and appreciate this man. Now he is preparing for a new presidential election, and it is important for me to support him, because he did so much for women and Hispanics. And these are two social groups that I do. He is charismatic and strong man, a born leader! He knows how to negotiate with diametrically different people. This is the man who brings the case to the end. For me it is very important that quality.