Every trendsetter by rock star style icons to actively attracted denim clothing in your wardrobe. Years pass, and cult denim jacket is reborn and is the base of most fashion product images. I offer a brief history of images of famous trendsetters of the world of cinema, music and fashion, the basis of which the date of denim jacket, which this summer once again listed the leading designers in the list of must-wear.
Hollywood
In the mid-50's hot stuff, femme blonde Marilyn Monroe in one of the surveys presented image, which was based on denim jacket free silhouette, which was supplemented by complementary straw hat in the Asian style. Classic traditional unisex cut kottonovogo jacket looks very feminine, given smooth curves Hollywood actress.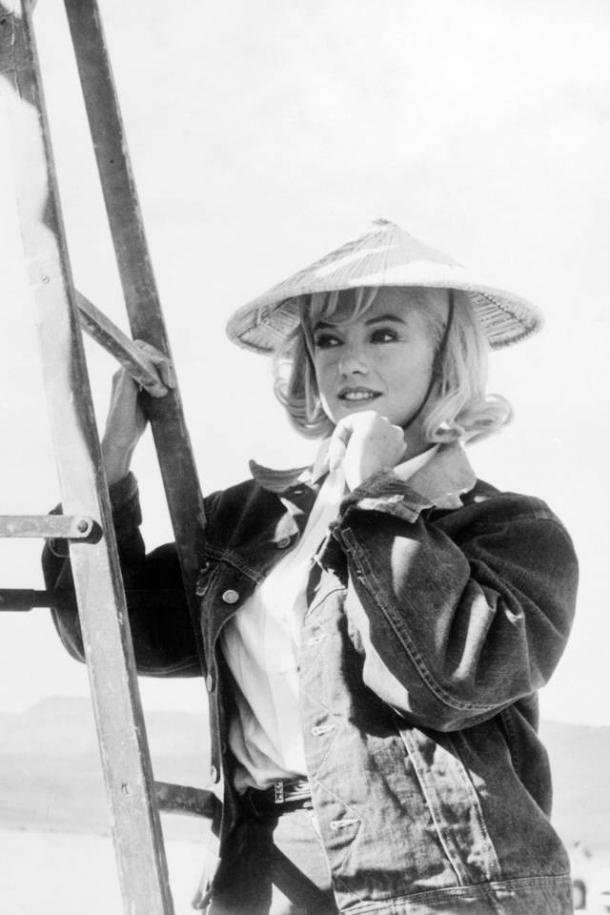 Marilyn Monroe
Hollywood hunk Robert Redford in one of the scenes films Little Fauss and Big Halsy demonstrates an excellent choice for a crazy walk on the bike. The classic denim jacket is easily replaced leather black leather jackets.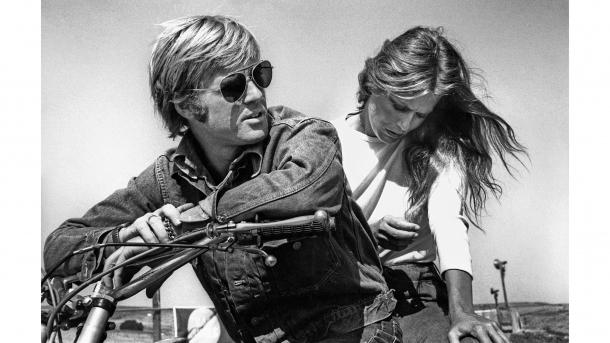 Robert Redford and Lauren Hutton
Trendsetter
The model with piercing eyes and sensuous lips, Jane Birkin, one of retro shooting looks very tempting in a shirt of lightweight denim with metal decor. Several frank, it is easy rastrepannost natural hair and denim, as the basis for a harmonious way.
Jane Birkin
Pop Music
The complementarity of products from denim in one image - one of the basic trends of the season spring-summer 2014. However, looking at a few decades ago, we find photos of the legendary vocalist Blondie, which has created a stylish blonde image, based on jeans and a jacket made of soft denim more deep shades of indigo.
Vocalist Blondie
Experiments with style - a characteristic way pop diva Madonna. Ultrashort hairstyle and dark blue denim jacket with a bright print on the back as an extra accent.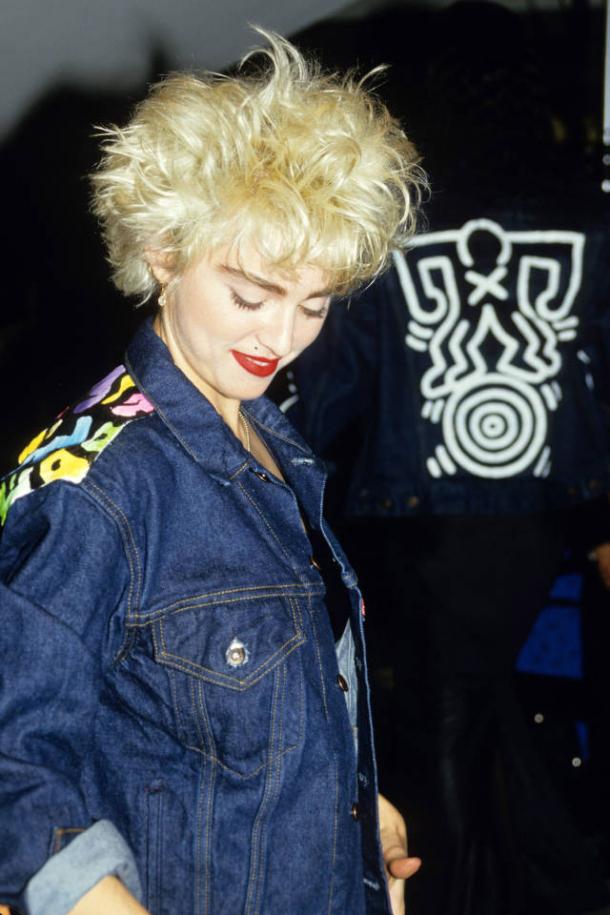 Madonna
Supermodel VS top model
An informal uniform top models in the 90 presupposes the existence of denim products in everyday image. Classic jacket in different shades of indigo repeatedly put goddess podium 90: Naomi Campbell, Kate Moss and Stella Tennant.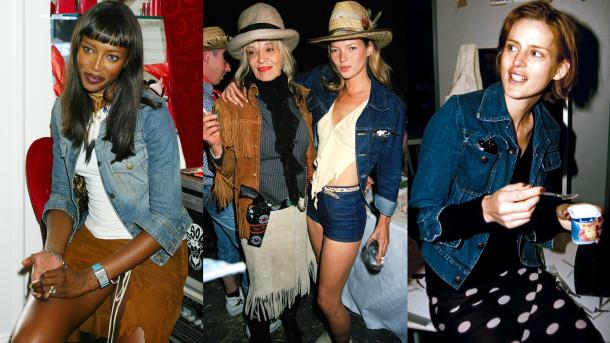 Naomi Campbell, Kate Moss, Stella Tennant
Australian "Angel" Miranda Kerr offered fresh reading of the image, based denim jacket. In combination with the light of dramatic black skirt, white blouse and office playful hat looks very organic and natural.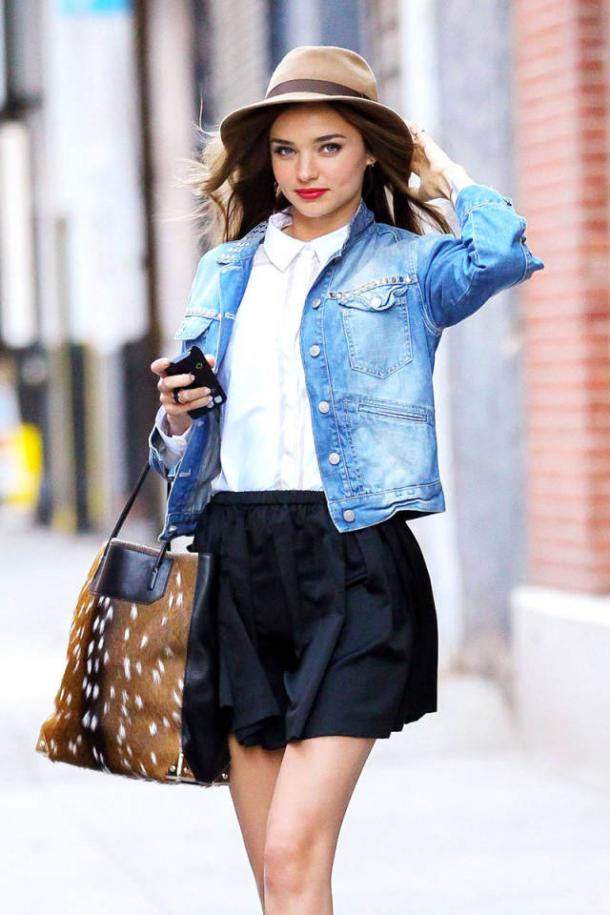 Miranda Kerr
For the red carpet
According to Chloe Sevigny, denim jacket can be a good companion and a high-level event. Fancy pencil skirt with fringe, rough shoes and light-colored short jacket denim - Chloe is not afraid to experiment.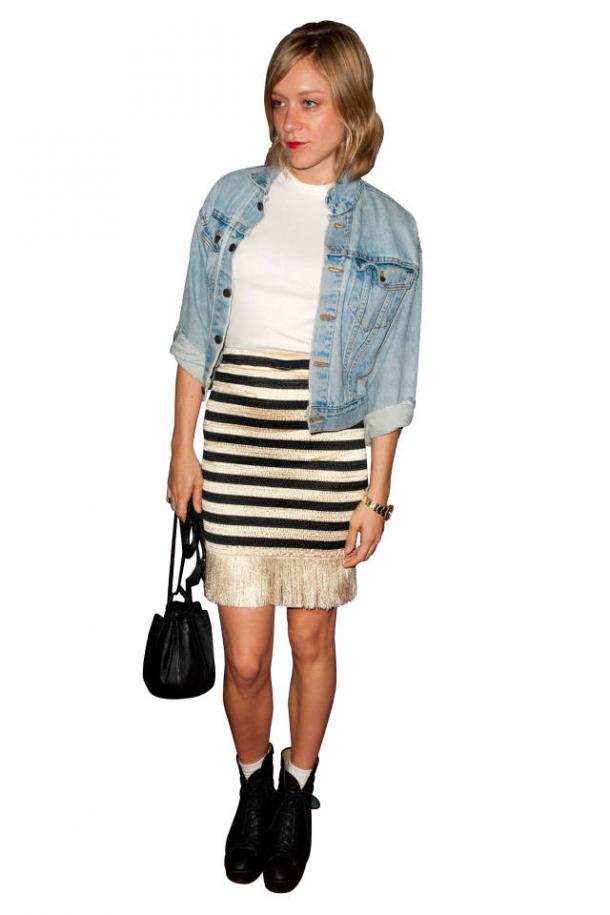 Chloe Sevigny
Street chic
Rihanna as anybody knows how to combine the brands of different price segments in a harmonious way. Denim jacket cut free from Lanvin looks very democratic in conjunction with headdress sporting aesthetics.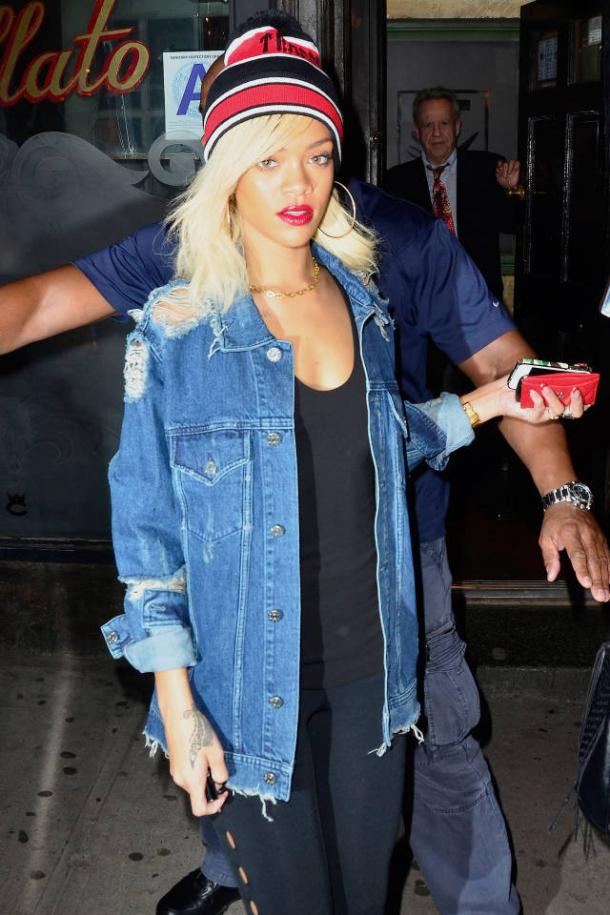 Rihanna
This simple and sleek denim jacket like blogger Leandro Medina, Elin Kling and Tina Liong looks quite harmoniously with luxury accessories - Celine, Chanel, Dior.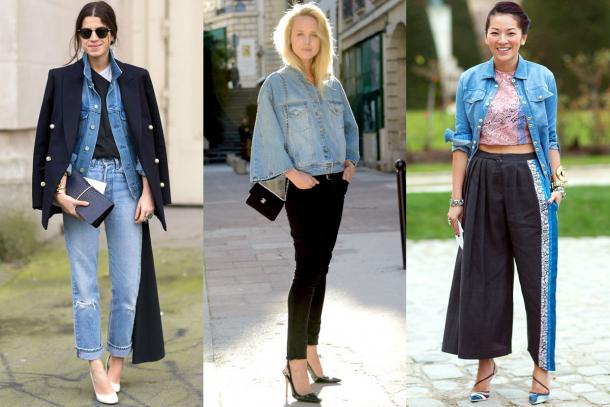 Leandro Medina, Elin Kling, Tina Liong
It is safe to say that denim has long been associated with fashion-oriented audience with clothes of workers or the aesthetics of Western culture.