After a long break he returned to the Basque fashion catwalk! Wide frill sewn to the jacket, topu or skirt on the waist, can be seen today in the autumn-winter collections of almost all designers.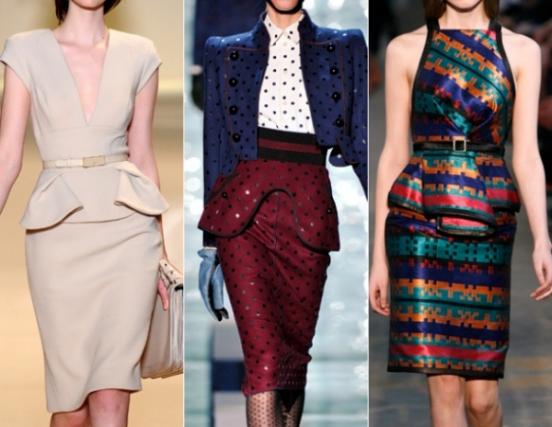 Trendy set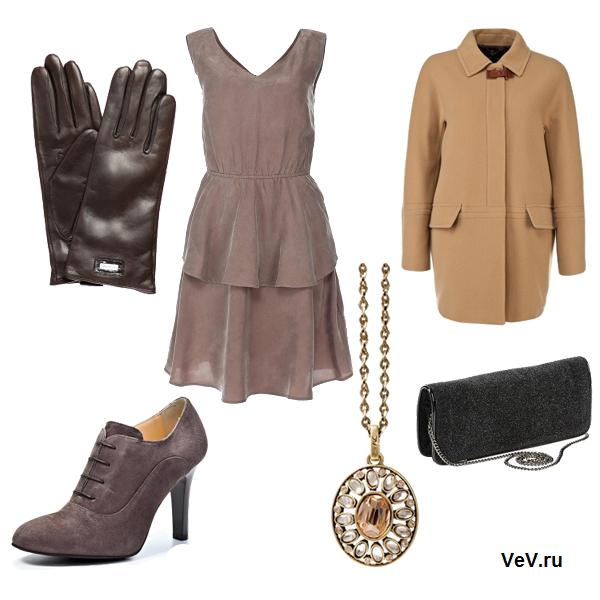 BUY PRODUCTS FROM SETH

Dress mint & berry
3600 rubles.

Ankle GIOTTO
2310 rubles.

Clutch Hogl
8999 rubles.

Necklaces Arts & Crafts
1 890 rubles.

Coats Penny Black
15 930 rubles.

Gloves Dal Dosso
2900 rubles.

Let's start with a little history. Baska was originally part of the traditional costume of residents in Spain Basque (hence the name). In fashion, this item was included because of the refined French: first Basques decorated men's suits, and later, as usual, went in the female wardrobe. The Victorian era was an integral part of the Basque female costume. It is difficult to imagine the image of the ladies of the time without the Basques over crinoline skirts and bustle.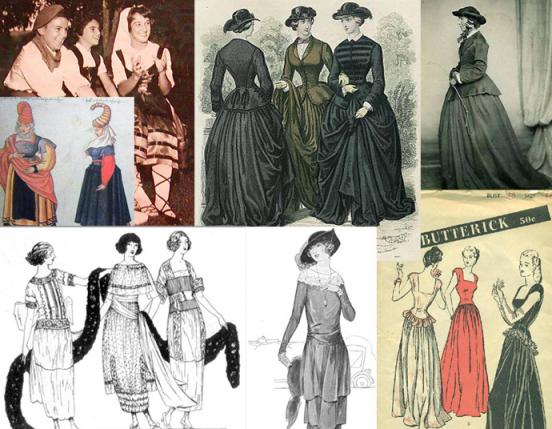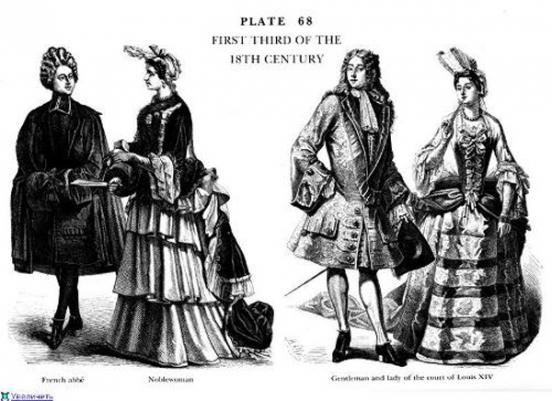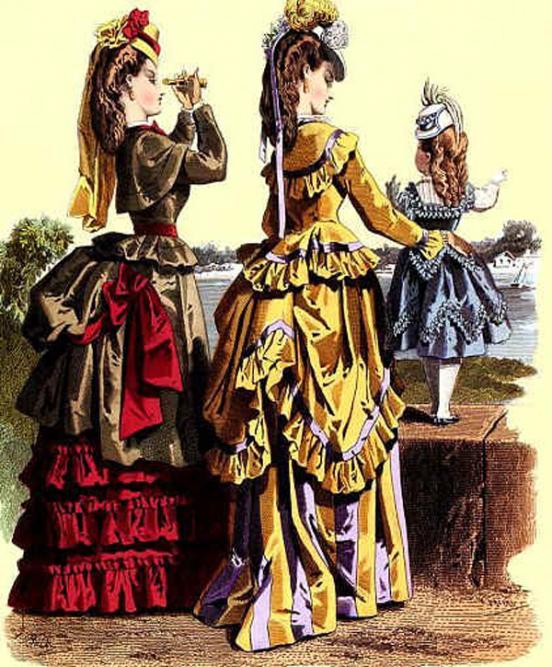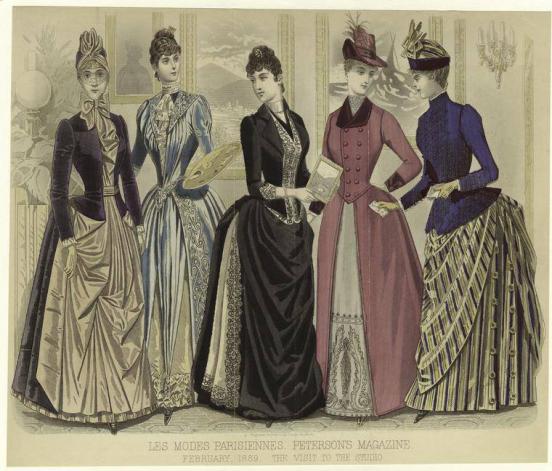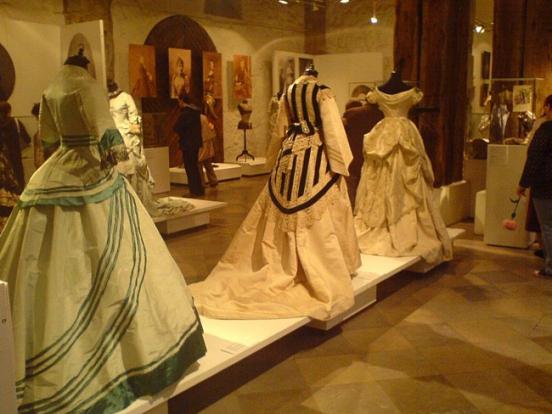 In the 20th century a new life in the Basque genius breathed Cristobal Balenciaga. Great Basque fashion designer by chance did the basic element of their collections - the designer hails from a small Spanish town Getaria, who was a member of the Basque Country.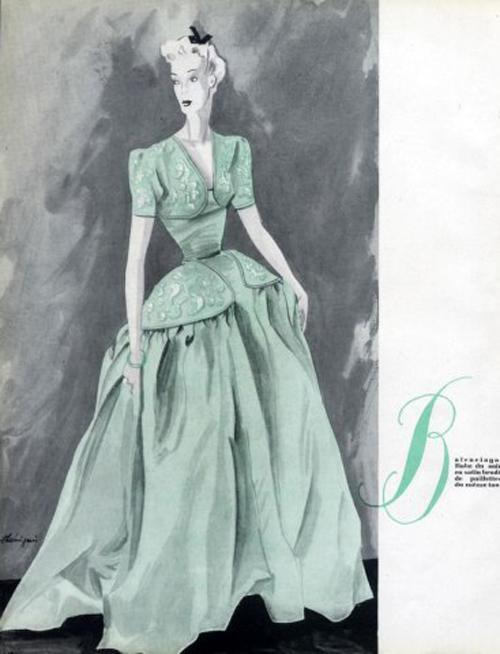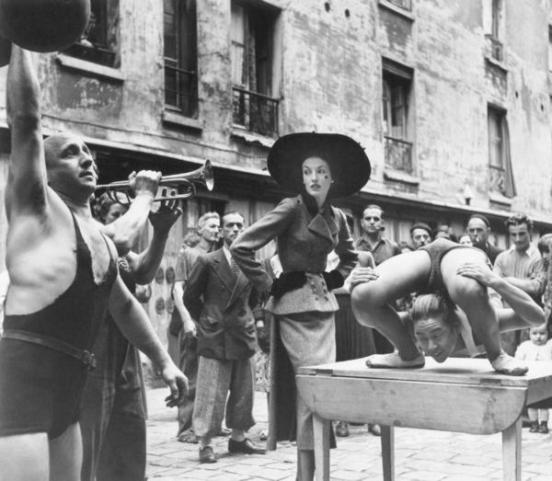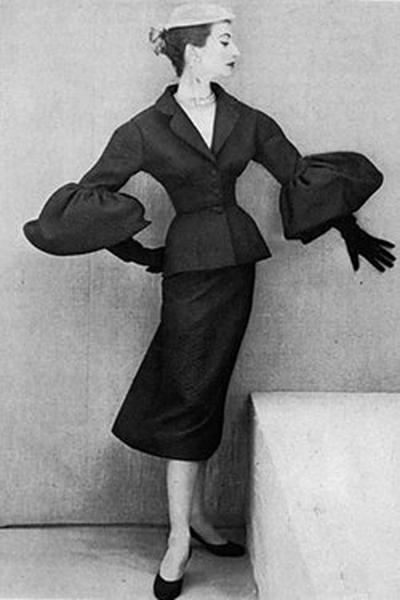 In 1947, Christian Dior creates its feminine New Look. The fluffy skirt and fitted jacket fitting would look differently if they were not interconnected Basque waist that made even thinner, and even the image of femininity and elegance.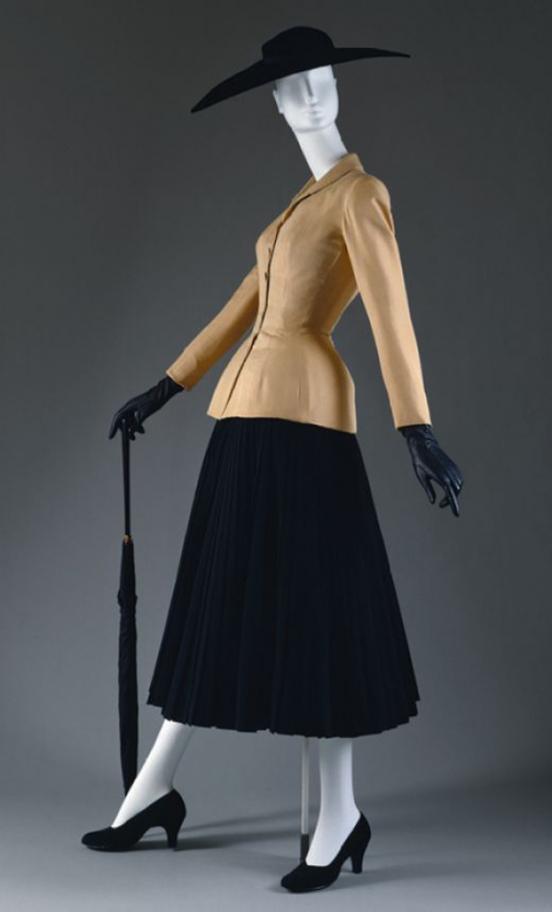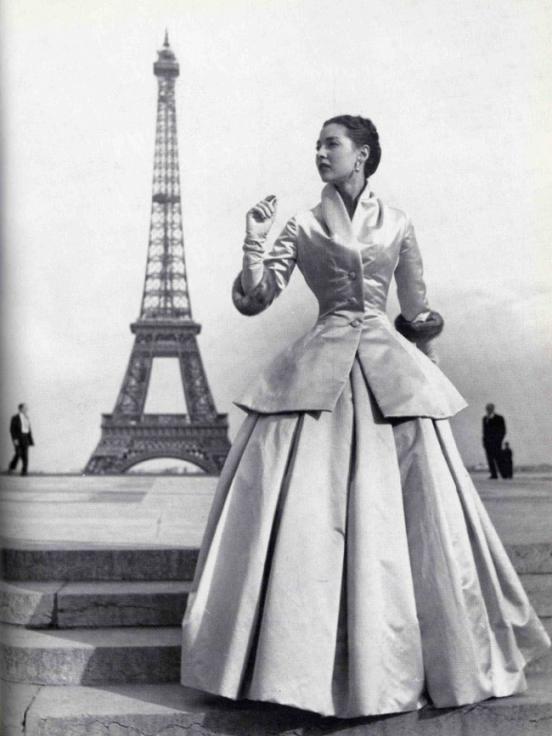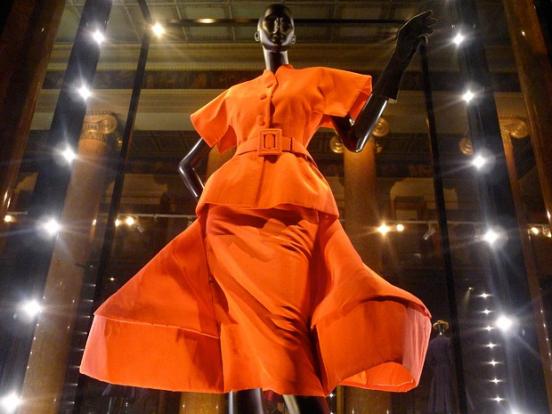 Jacket Basques remains an integral part of collections of Dior and to this day - it is represented in almost every collection of the fashion house.
Traditional jackets Dior exhibition fashion house Christian Dior in Moscow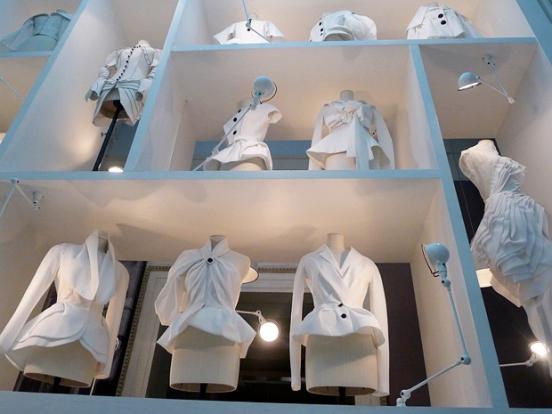 Collection Dior Fall-Winter 2011-12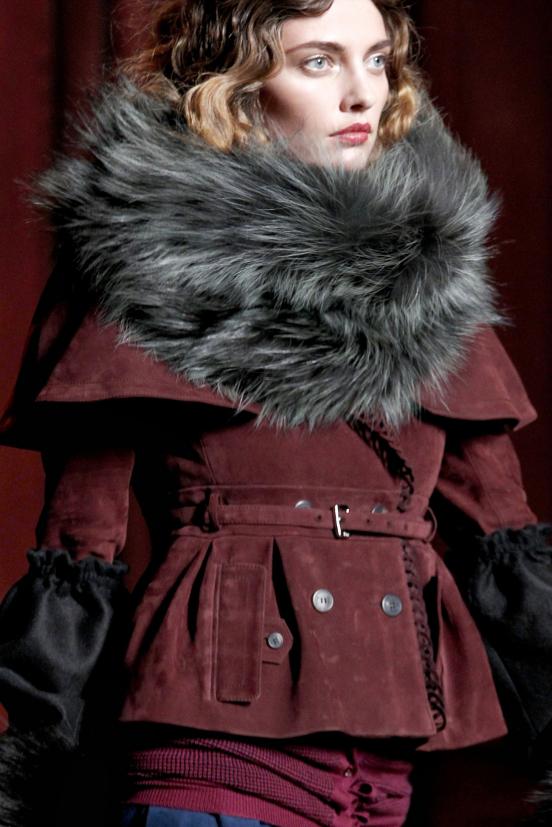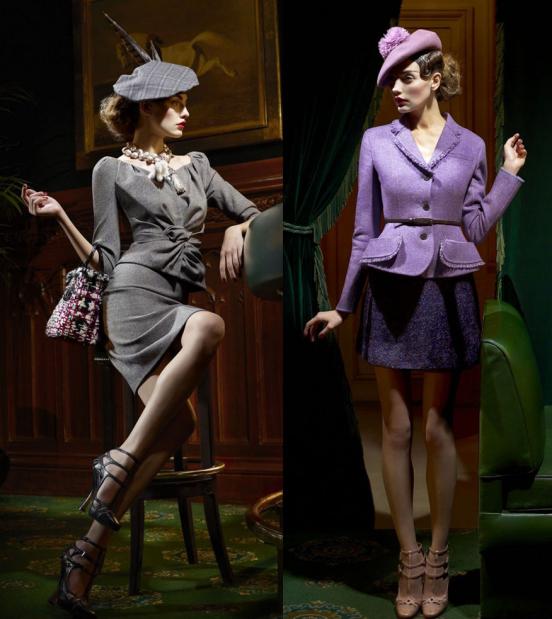 For several decades, the Basque remained in the shadow of other fashion items and only occasionally appeared in the designer collections: in the 70s it played a little Yves Saint Laurent, she was present in ensembles in the 80s and was introduced last spring and summer collections. Today Basque is deservedly considered one of the main trends of autumn-winter 2011-2012 collections.
Chanel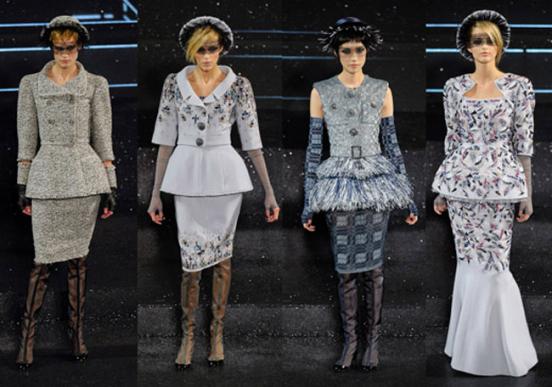 Givenchy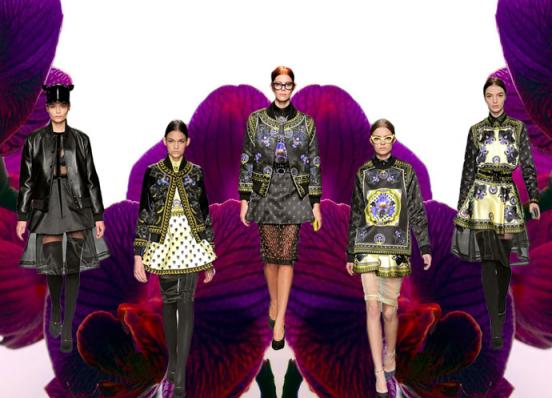 Jean Paul Gaultier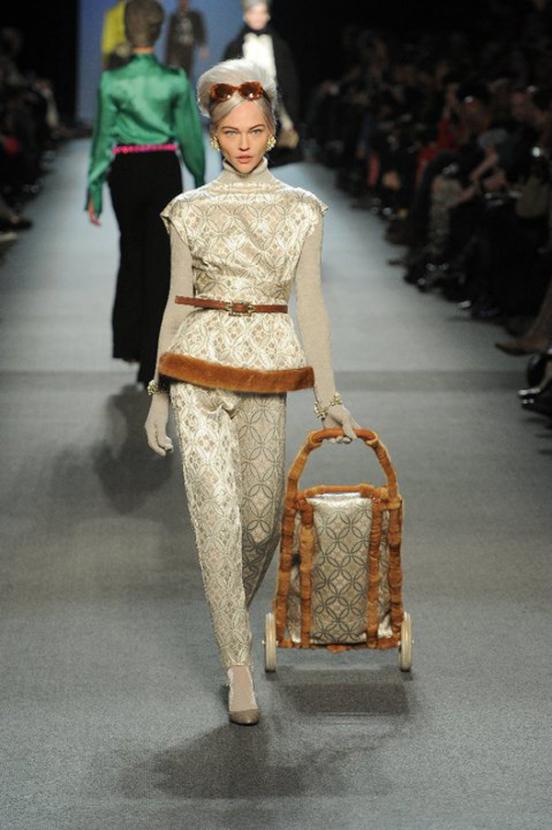 Marc Jacobs
Nina Ricci
Preen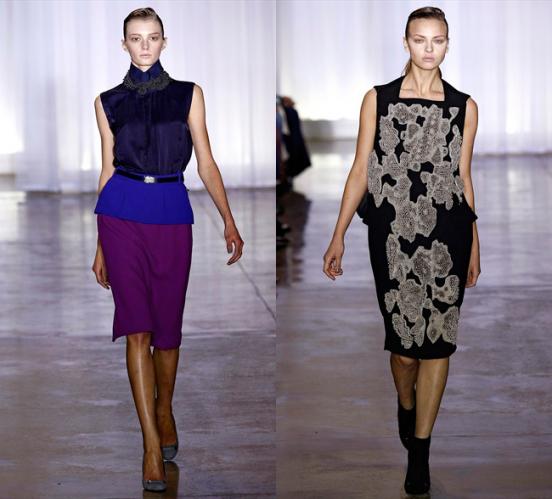 Proenza Schouler
Today Basque may look different: it is lush and wave at the waist, and strict geometric lines and a neat little wings at the hips, and a bulk bows.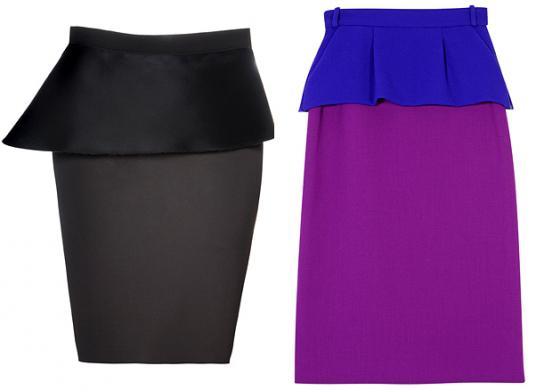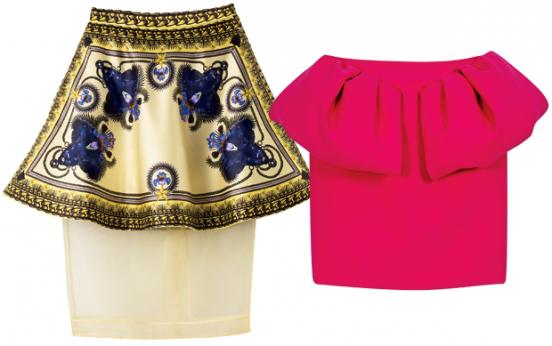 Elie Saab / Stella McCartney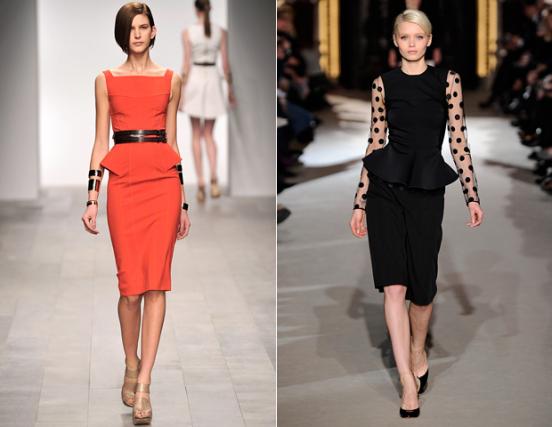 Elie Saab
Miu Miu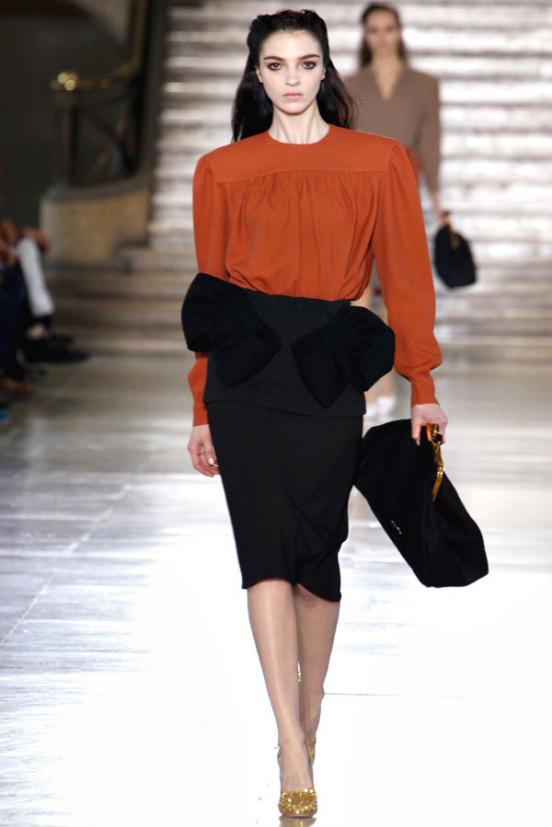 In addition, the designers have provided Basques not only jackets and tops and dresses, skirts and even pants.
Chanel / Thakoon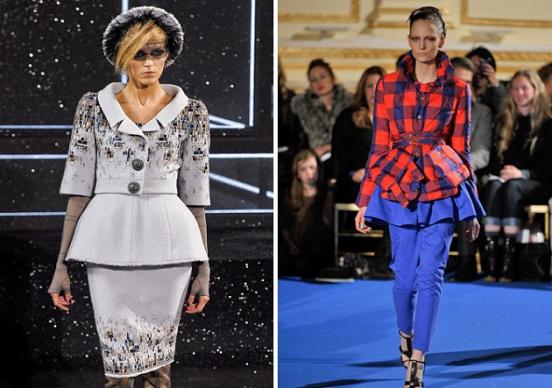 Nina Ricci / Alexander Mcqueen / Jason Wu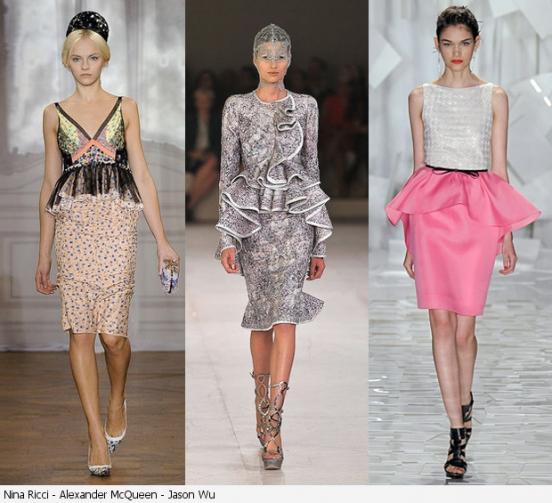 Wedding dress with Basques from the new collection Badgley Mischka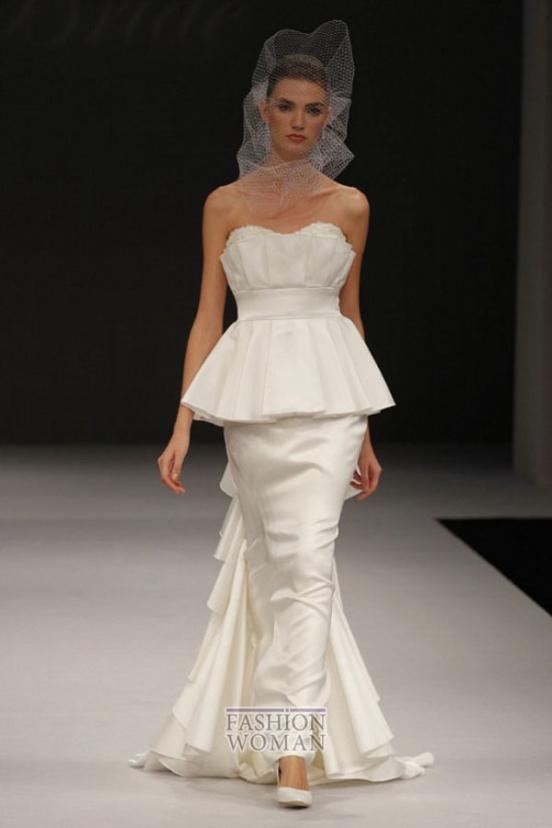 Well, as without the famous fashionistas - so they know how to wear a dress with a peplum. Ahead of the planet, as always, Anna Dello Russo, who did not hesitate to put on the latest fashion images from the latest collections, without subjecting them to transform according to personal taste (yes, Anna is for "podium" images). As you can see, the Basque style icon to a person (or a waist?).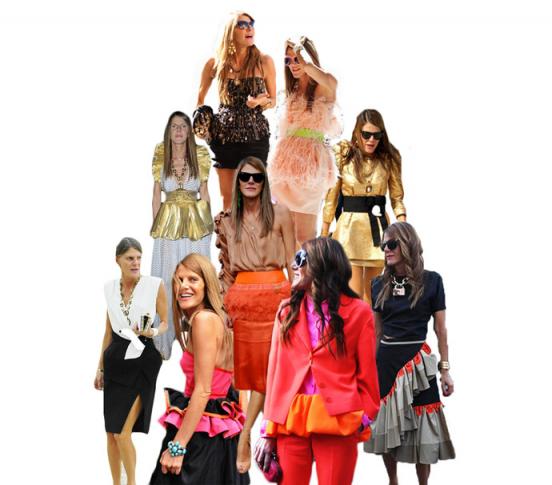 Next - lovers of elegant little black dress, of course, with the Basques. It looks very feminine and sophisticated, perhaps, black - the perfect color for the dress, decorated Basques, because it is in itself a very prominent feature.
Liv Tyler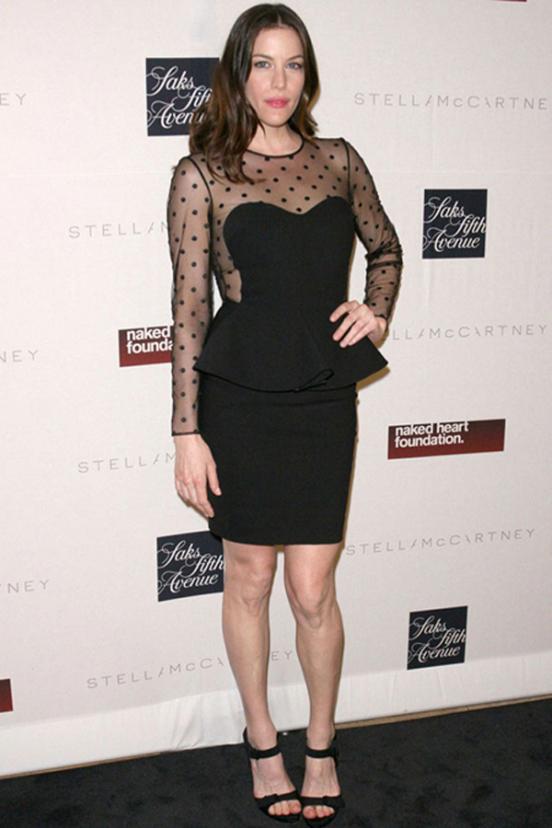 Dianna Agron
Demi Moore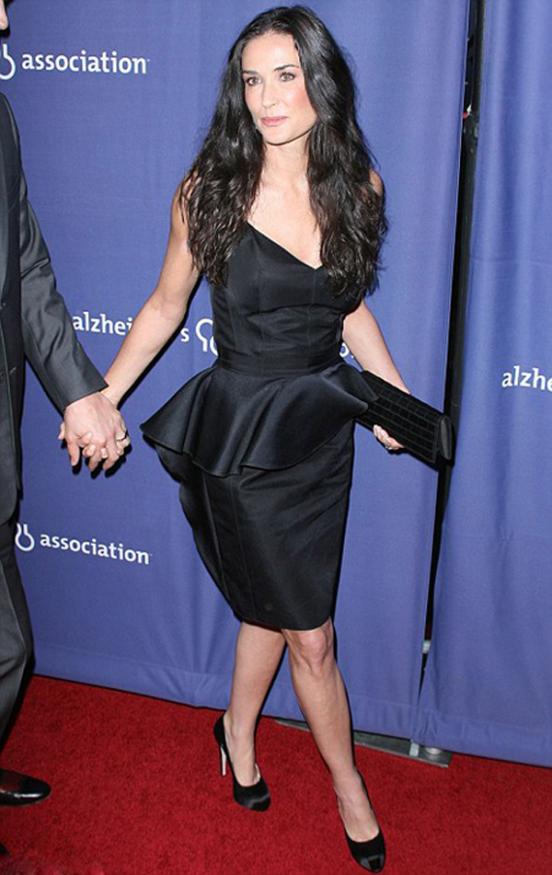 Fergie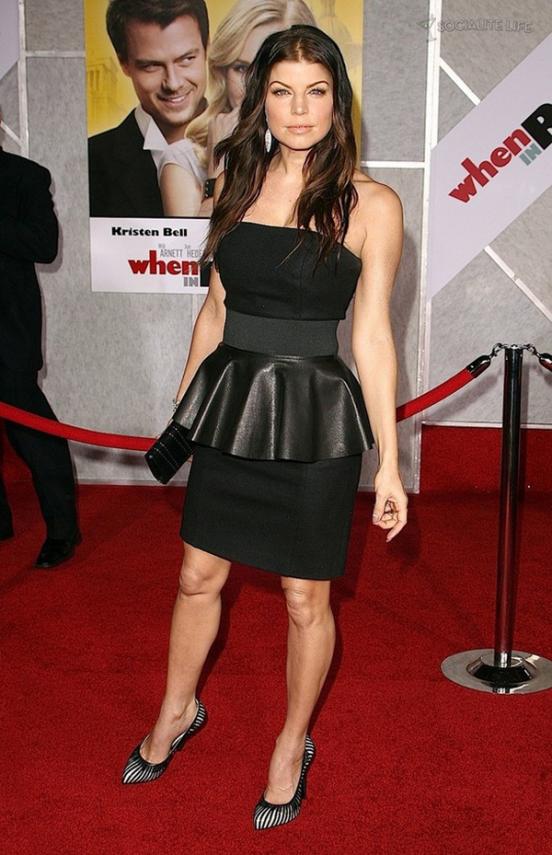 Black-and-white version, like Cheryl Cole, too, looks very original. Despite the fact that Basque does not tolerate "bright" neighborhood, flounces on the collar looks quite organically.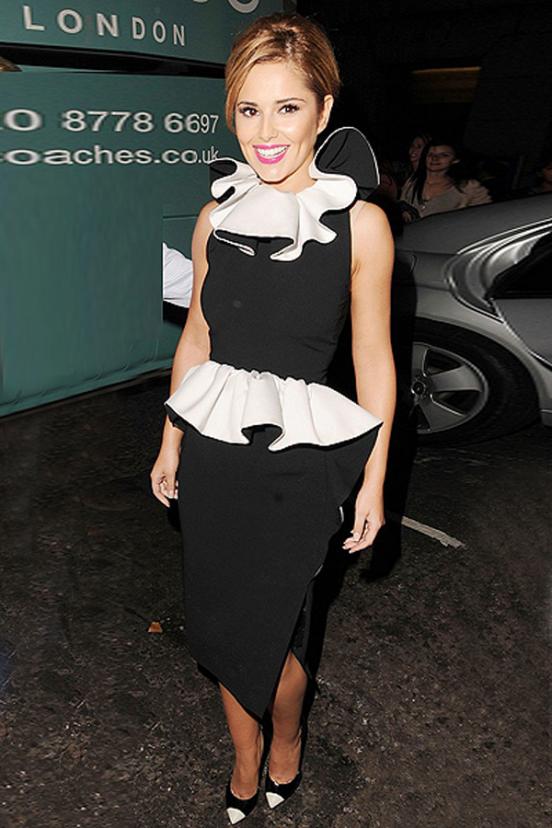 And these ladies are choosing the Basques in bright red and orange tones. But here, mind you, no significant elements or accessories.
Emma Stone, Nicole Kidman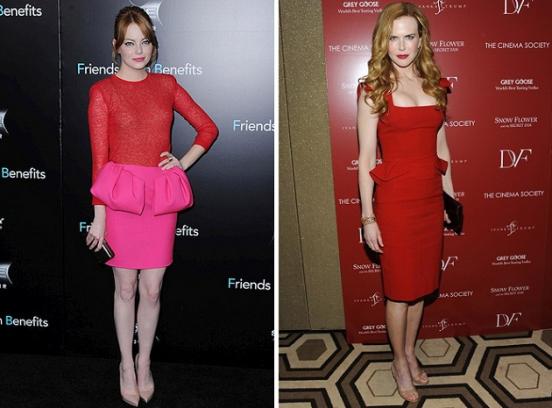 Dasha Zhukova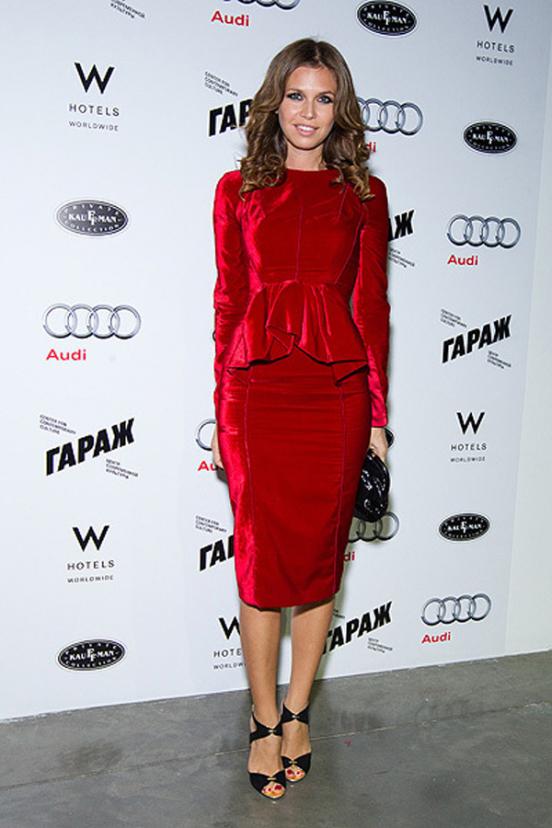 Beyonce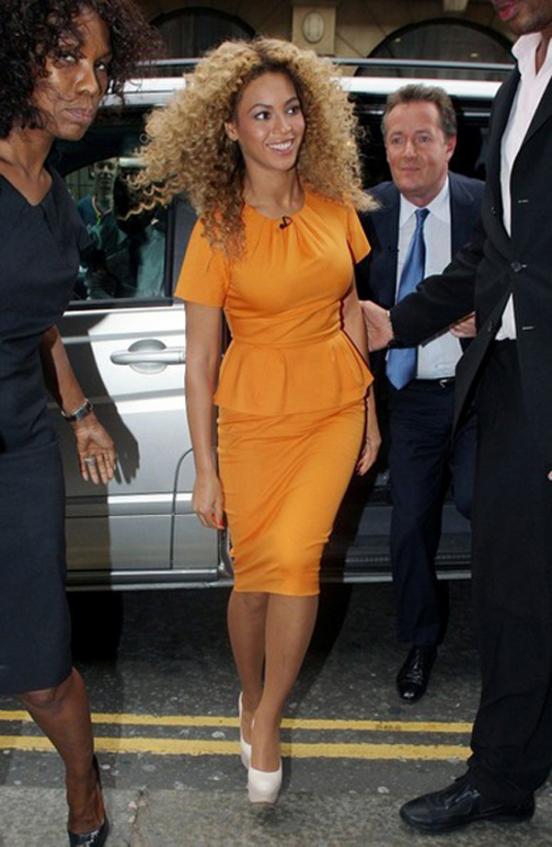 Miranda Kerr dress with Basques in psychedelic colors. No decorations.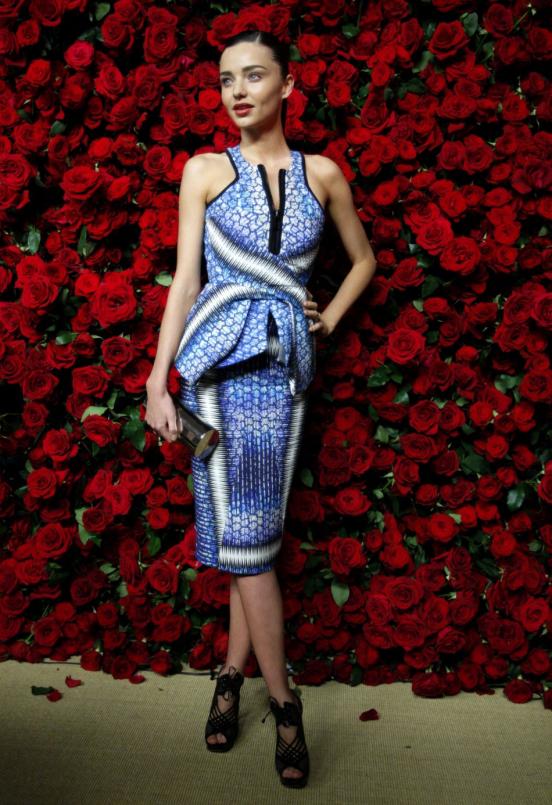 And finally, Blake Lively in the creation of the fashion house Chanel, whose face it is. I like to dress like a Basque intricate, like even the abundance of jewelry, but absolutely do not like flower tights and boots.