You may consider this conclusion fashionable image, or simply a tribute to the dozens of images of the Chronicle stritstayla, but modern wardrobe ladies simply can not exist without the jacket. How not to spend all their savings in search of the perfect, I recommend to see my hit list of the most versatile, that can serve faithfully for more than one season.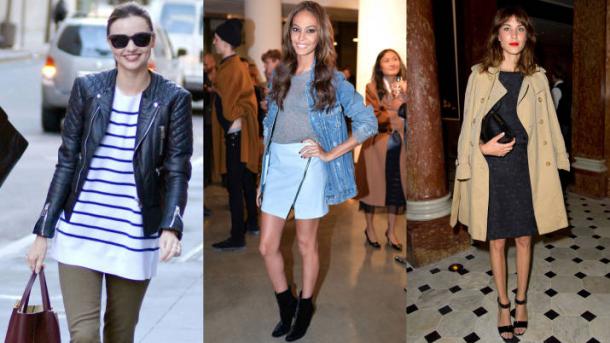 Tweed
In a few minutes to transform any image capable jacket tweed - French believe. If a timeless classic from Chanel you can not afford to pay attention to more affordable brands. White shirt and skinny jeans will add the perfect everyday kit. In the summer, choose products from a lightweight tweed.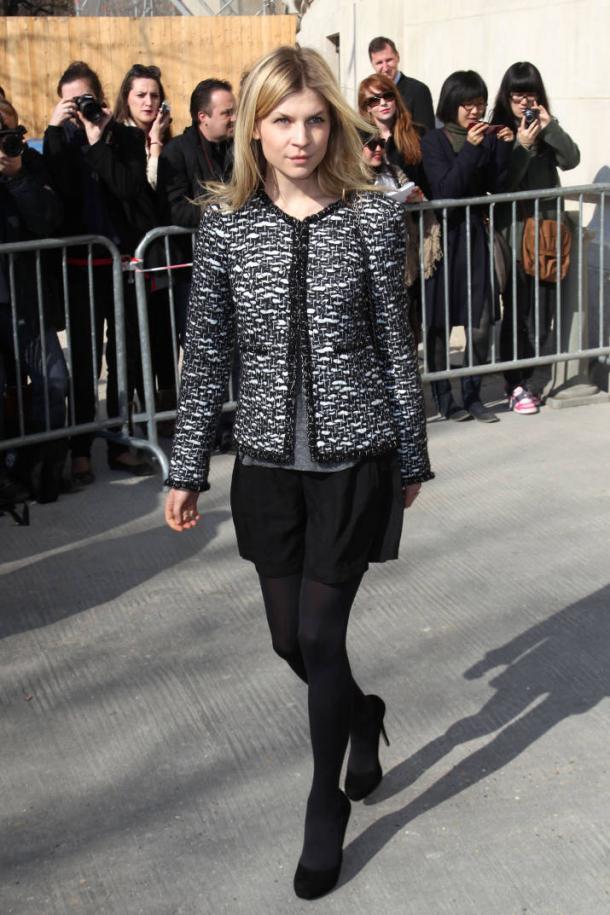 Clemence Poesy
Military
Qualitative stylish jacket in military style bottle pleasant shade will simply be indispensable in any weather. Universal basic thing that you can do the foundation of any image.
Designer Laura Bailey
Denim
Denim jacket might look important at any time of the year. Retro hippie image or aesthetics, choose a favorite silhouette and experiment.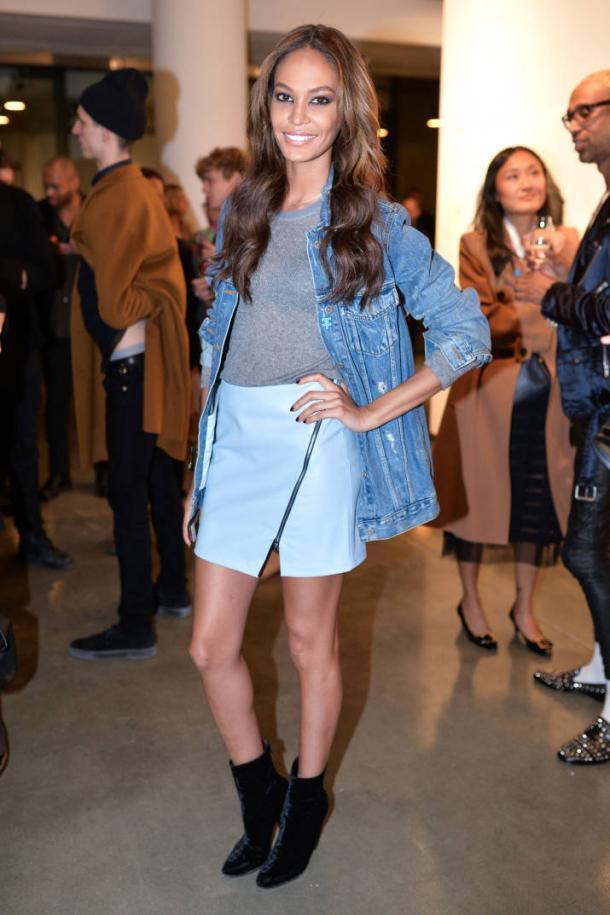 Top model Joan Smalls
Blazer a la tuxedo
It is difficult to imagine a more versatile silhouette than strict fitted blazer style of Kate Moss. Perfect blazer aesthetics Saint Laurent will be appropriate as with jeans and evening dress.
Kate Moss
Trench
Based image of Audrey H. and Jackie O. was always elegant double-breasted coat - trench. Do you make a choice in favor of a noble sand shade or leaning to the black classics - trench will be a reliable companion in the rain.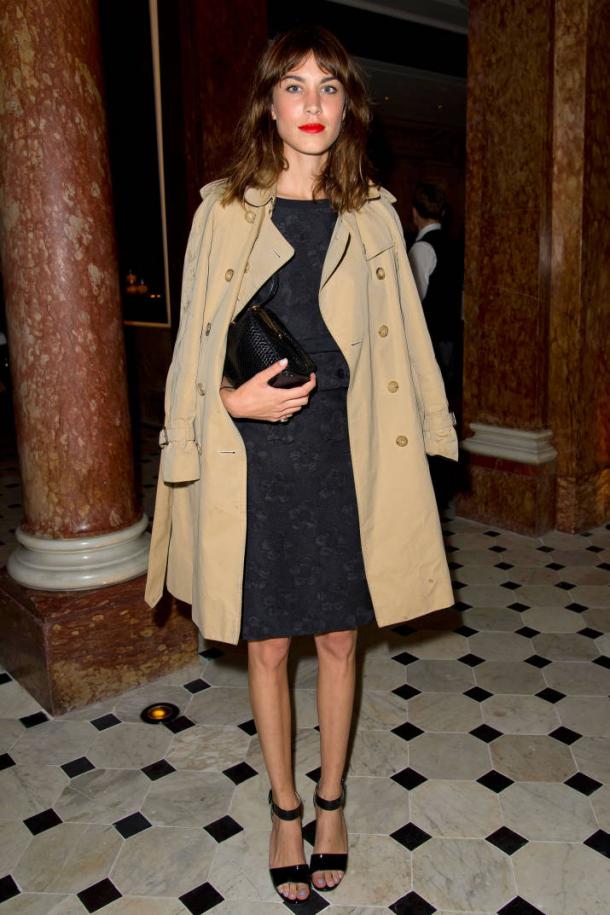 Alexa Chung
Biker leather jackets
Leather leather jackets - an absolute must-have this fall. Take the example of the model Miranda Kerr and safely implement such a product in your wardrobe.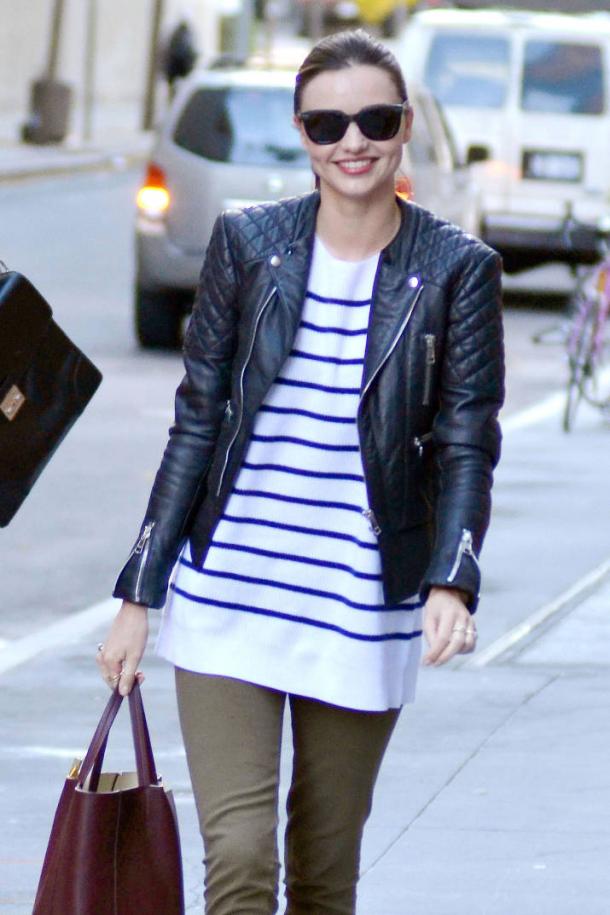 Miranda Kerr