Probably one of the most famous couples in Hollywood - is Neil Patrick Harris and David Bartek. And no matter what feelings we may have experienced looking at this "sweet couple," it all immediately forgotten when you look at their charming twins.
Excited about their kids and themselves dad Neil and David are often divided on their personal pages on the network with new photos of kids. So Gideon and the three-year Harper gained fame not only one of the most stylish twins but became popular person in the social network.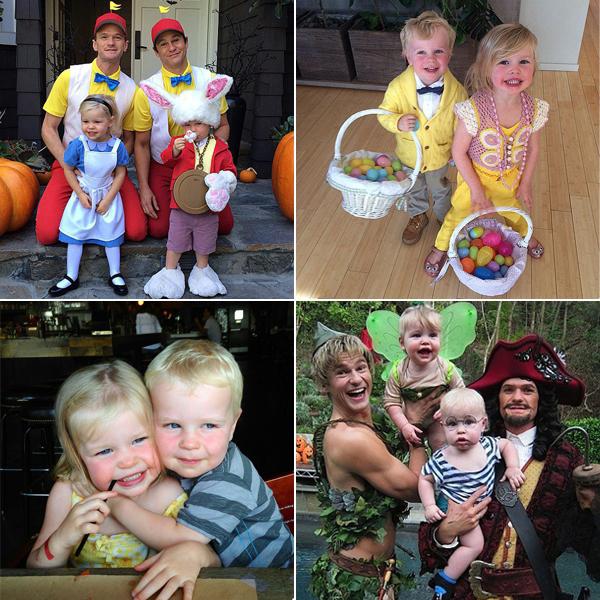 After Neil and David became the parents of all their free time they are happy to spend with their children. Equip life twins often travel together and, of course, indulge in every way his blond angels.
These kids - "the most important gift" in the life of Neil Patrick Harris: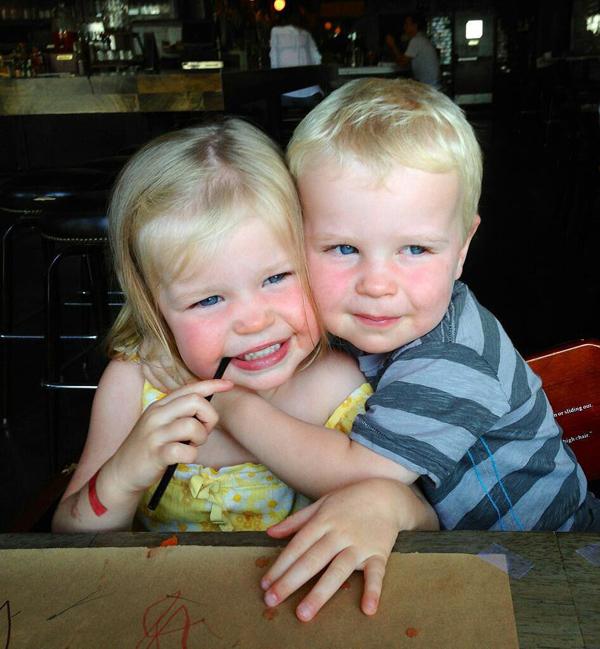 ​​
"Send the children home." That's how they came into their lives - in the form of sending home:
It looks like the guys a lot of time paying kids wardrobe. In rainy weather, Gideon and Harper dressed in stylish leather jacket and colorful rubber boots:
Of course, Harper and Gideon are bathing suits:
"Are you ready for summer 1940," - signed photo David.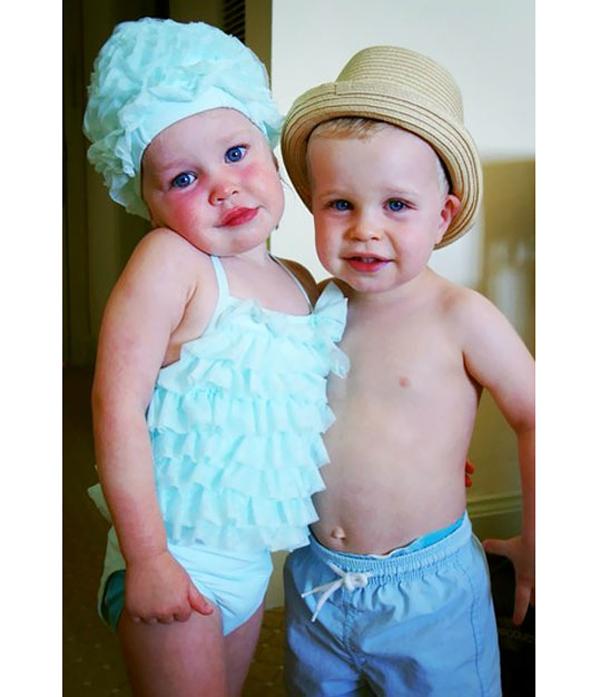 Dress up in funny costumes - a favorite pastime of the family Bartek-Harris. Easter outfits on the fairy tale "Alice in Wonderland»:
"Easter bunnies" - Gideon and Harper:
Original costumes for Halloween Clan Bartek Harris will not leave you indifferent:
David Bartek - the main inventor of the pair. That he owned all the ideas for costumes:
Artistry got kiddies apparently by Neil Patrick Harris. Particularly impressive in this photo Harper:
Christmas photo: Kids in suits Santa Claus helpers:
"Miss Harper's sense of style like Mr. Potato Head. She's really pretty, but I think it's a bit short-sighted, "- signed photo Neal.
Twins congratulated the parents on the Day of St. Valentine (imprint legs Gideon and Harper handles - together forming the word LOVE):
Malyshnya going to kindergarten. The mood at all a little bit crazy:
Harper and Gideon at the premiere of the animated film "The Cold Heart»:
All children love the holidays, especially Christmas:
The cozy and homely evening in the company of children and David.
"This is so cool," - admitted Neil Patrick Harris.
Book club. During long flights David entertains children:
Family dinner at the restaurant. Gemini, as always, adorable:
Dinner in the company of beloved Disney characters - Mickey Mouse:
Gemini master craftsmanship of eating oysters:
Walk to the playground in New York - what could be better?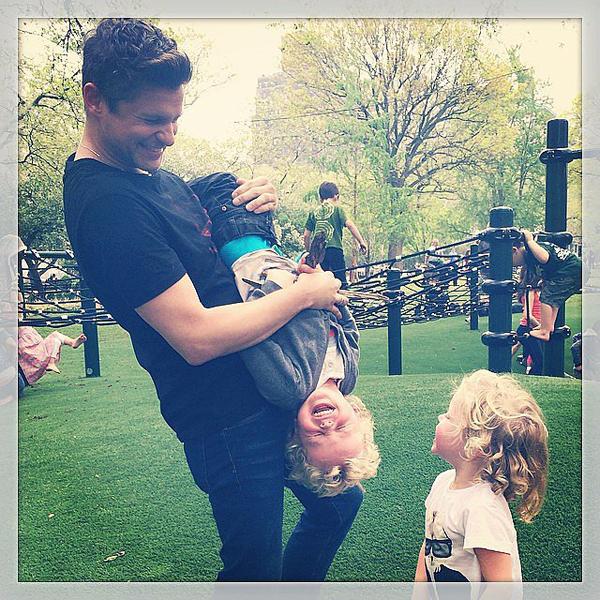 "David - the best dad in the world" - signed photos Neil Patrick Harris.