Who is this lovely little lady? Yes this is a five-month daughter of one of the happiest and strong stellar couple - David and Victoria Beckham. Surely, you have already admire it, because Harper Seven Beckham often "goes live" with her stylish mom. Harper - a long-awaited child, because David and Victoria already have three sons and lacked only a little princess, which appeared on July 10 this year.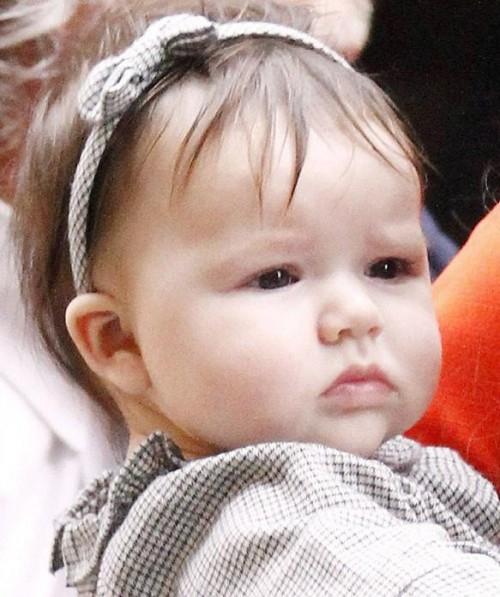 Baby weighing 3 kilos 459 grams was born by Caesarean section (as well as her three brothers) in the famous clinic Cedars Sinai. Interesting girl's first name, which was given to her in honor of the American writer Harper Lee, Victoria always liked, because it is an old English name, sounding quite sweetly. Seven second name means "Seven" - a lucky number David Beckham (and month of birth Harper also the seventh in a row).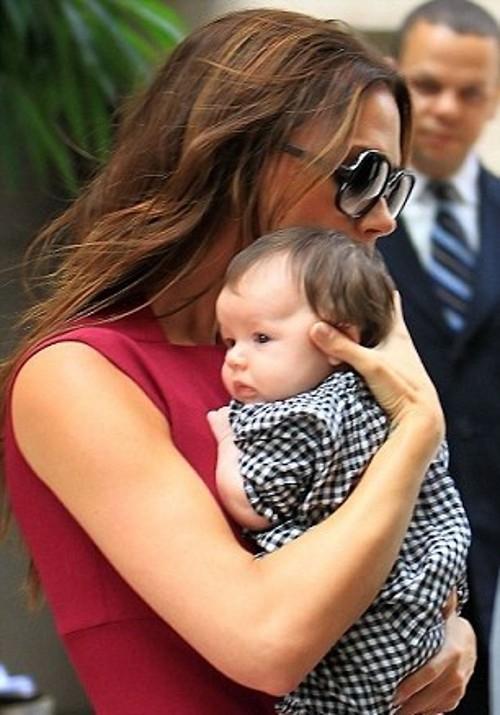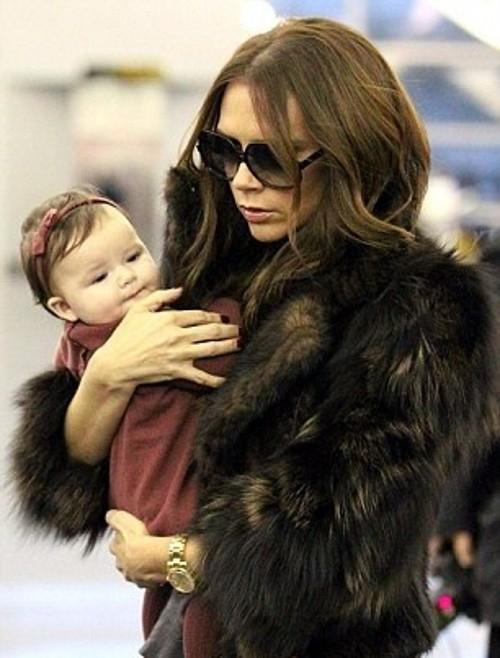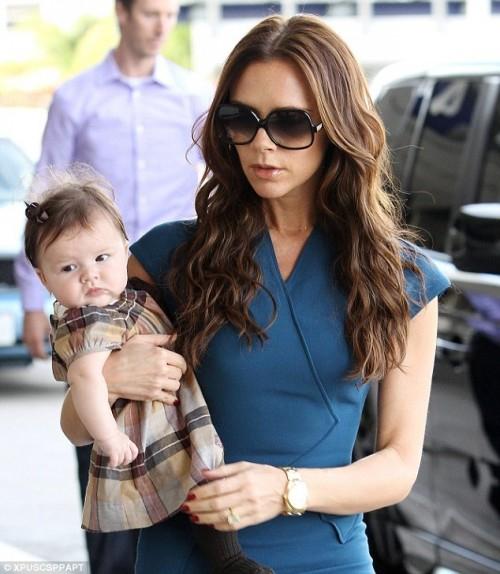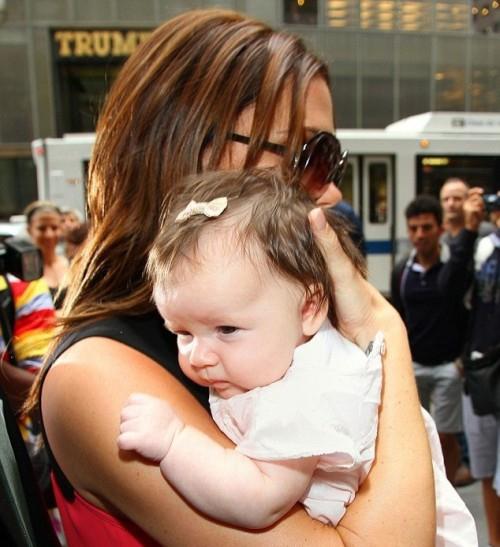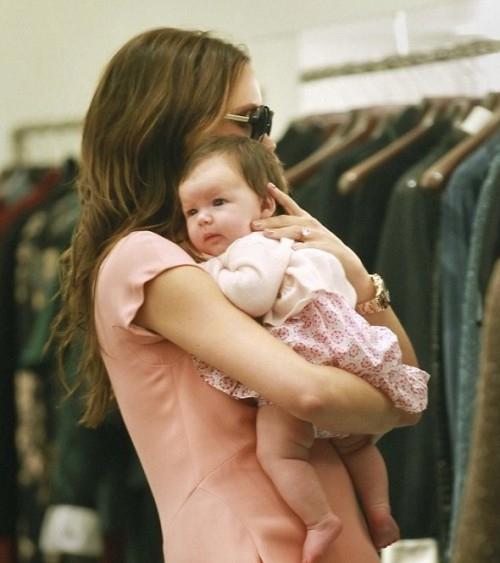 According to doctors, when it became the newborn, nobody could not have imagined that she would be born is healthy and so similar to his mother, because pregnancy Victoria took seriously, and she had to drink a lot of pills, lest the most terrible thing that can happen during gestation baby. As soon as he saw David Harper, he immediately burst into tears of happiness, I do not hold back his joy and the sons of the couple.
In his half-baked twitter parents wrote:
"With pride and excitement I hasten to inform you that our daughter Harper Seven Beckham. Victoria feels good, and older brothers are looking forward to a little sister at home "(David)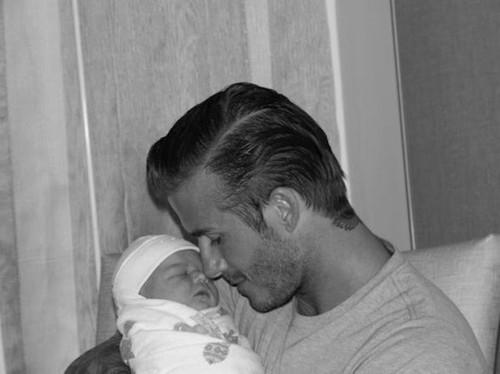 "Baby Harper is the most beautiful girl in all that I have seen. I fall for it again and again! "(Victoria)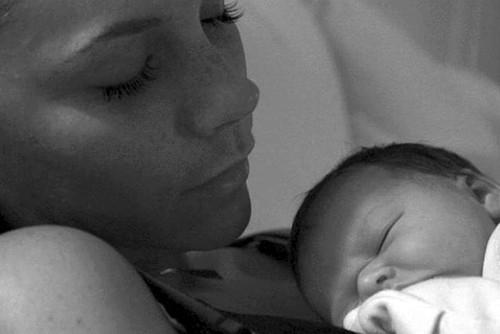 After the birth of his daughter the couple exchanged gifts. David gave Victoria a diamond necklace own design (the same was done for Harper) and Vicky gave her husband a new car. The older brothers also did not remain in debt, but they are not presented gifts to mom and dad and younger sister. Brooklyn has presented a CD with lullabies, painted a picture of Romeo and Cruz molded pink clay pot. Parents Victoria presented granddaughter vintage dollhouse.
And this is how the room looks Harper, for which parents had to fork out more than 10,000 $:
"Girls Room is made with good taste. Dominated cream and pale pink color. Each item is made in the French style "shabby chic. Immediately we can say that the child will have the best of the best. Victoria spent $ 890 on a bed and bought a $ 2,565 changing table and deck chairs. She also bought three big teddy bear. One of the exciting elements of the decor in the room the baby is a wardrobe worth $ 2995, a cream-colored engraved with the rabbits on the door, which she had already filled things, plus she got a lot of gifts for her party in honor of the unborn child. She was so excited »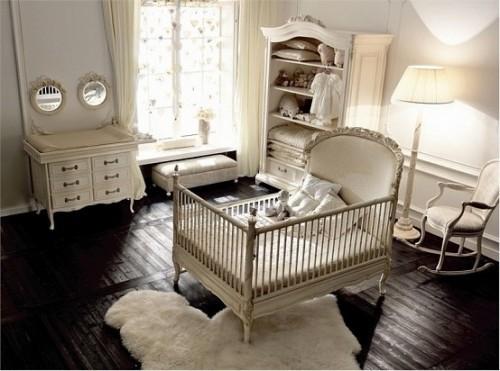 Victoria dreams that her daughter was like a refined English lady, such as Kate Middleton and has not been spoiled Hollywood kid. The following year, Victoria and David renew their vows, but the children they no longer plan as Victoria can be a health problem. Therefore, most likely, Harper will be the first and only daughter from this beautiful and stylish couple.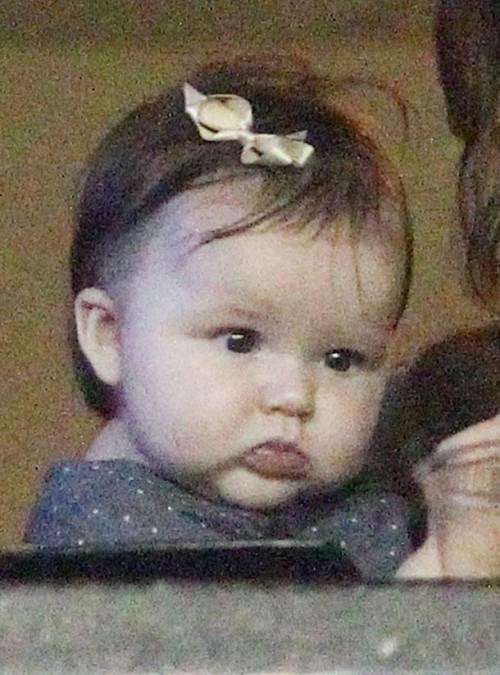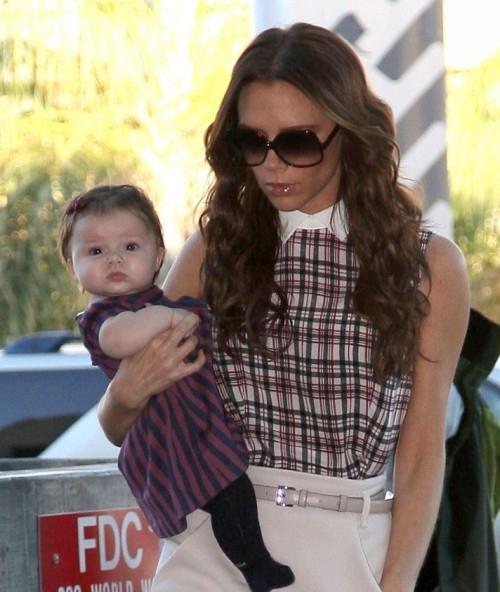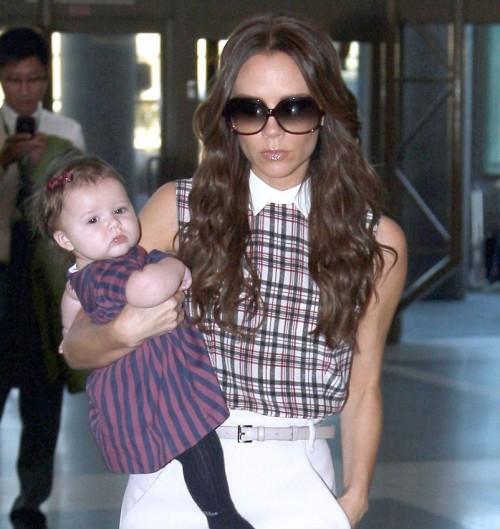 Well, who would have thought that this couple will live together for more than 11 years and frail Victoria Beckham gives birth to four children! Thanks to them, the belief in sincere love of many only grows stronger.