Victoria Beckham and Harper Seven Beckham
Victoria was on cloud nine after learning that the girl is waiting, because she knew she could grow up themselves (and even better). Shortly after the birth of baby Harper went shopping (go loudly because her mother wore on his hands), but Vicki admitted that the girl had understood everything like an adult and her eyes lit up when they were engaged in shopping.
"When we went to Prada, I immediately realized that she had fallen in love with this store. It seemed to say, "Mom, I'm home!" »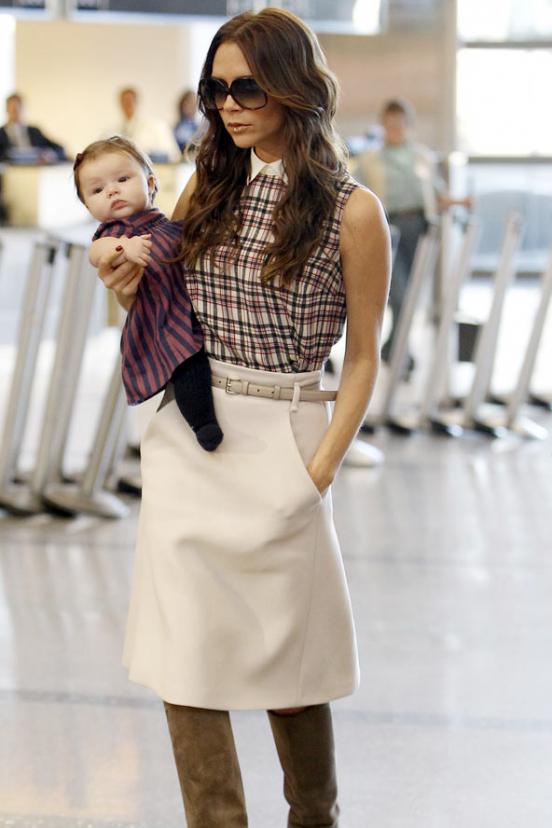 Lisa Bonet and Kravitz Zoe
Zoe usually associated only with his father Lenny, and her wonderful mother Lisa Bonet remains on the sidelines, although both parents Zoe maintains close contact. Once the girl is a little shy, that the pope that his mother because of their non-standard appearance, but after a while I realized that she is the same - an unusual and interesting people in style. Zoe went in the footsteps of his mother, not only starting to make movies, but also began to dress like her. At social events exotic Zoe can be noticed in extravagant costumes, the love which began with adolescence, when she started wearing things his mother Lisa Bonet.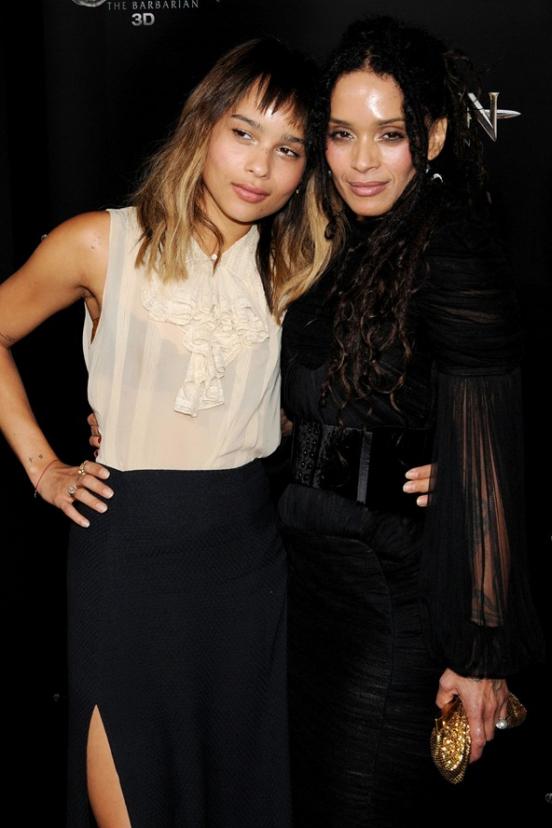 Jerry Hall and Georgia May Jagger
Mick Jagger - George's father - had on her style of great impact, yet the model has more to do with her mother, Jerry, who gave Mika happy to be a father as much as four times. The couple have four children (two sons and two daughters), but the only one who can repeat the success of the former model Jerry can become George. Fashion brands like it and recently it has become the face of the company «Material Girl», which is owned by Madonna. The girl is only 20 years old, but her firmly established rank second Brigitte Bardot style icons and the UK. On this occasion, Mother Georgia jokes: "It - my rebirth." And it really is something in it ...
Angelina Jolie and Zahara Jolie-Pitt
Zahara receives less attention from the media than other children Angie and Brad, and yet it was she who claim a place among the most stylish stars of the future. With such parents in showbiz it provided, but judging by the way she dresses, and Jolie says that she does this alone, the girl can become not only a model or an actress, but also a designer. She takes the example of my mother and Angelina, not counting its hackneyed black robes, always looks at five, so still would like to sing once Alla.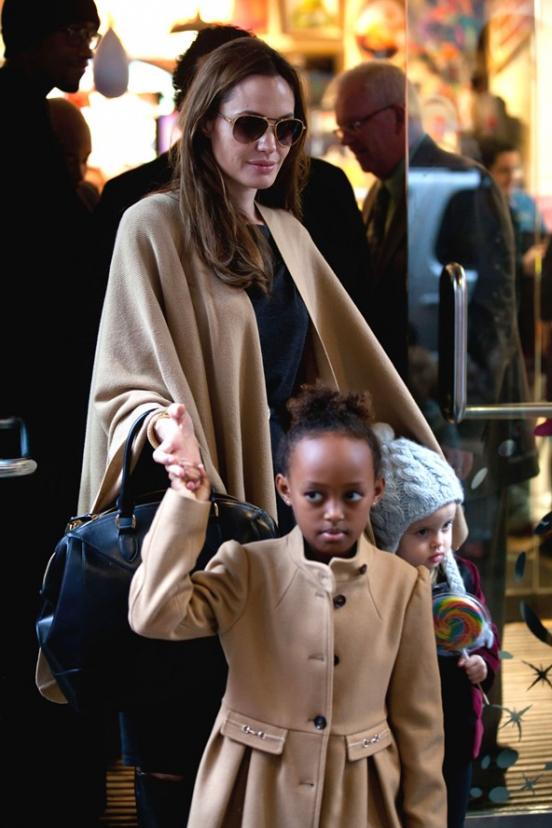 Jada Pinkett Smith and Willow Smith
Designer Derek Lam called Willow future American icon, stressing that the girl did not age a bold, charismatic and capable, as they say, all in the parents. Of course, it helps to choose the clothes mom Jada.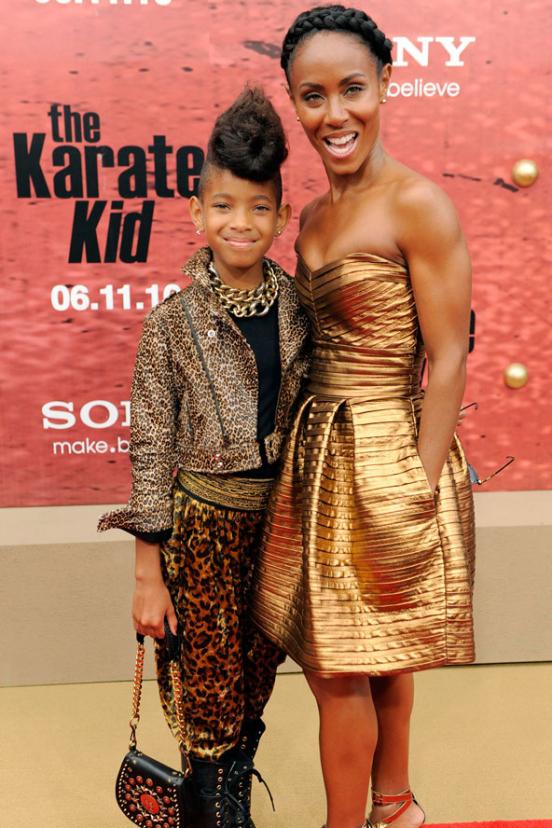 Yasmin Le Bon and Amber Le Bon
Two models of different ages, but from the same family - the daughter Amber and her mother Yasmin, which used to take 20-month crumb on the different countries where the demonstrations took place - is also included in this list. The fact is that in an interview with Amber said that if it were not for my mother, she would not have been a model and would have no knowledge of the world of fashion. But the closest person to the young model told her how to behave in society, on the podium and that priority is to dress properly.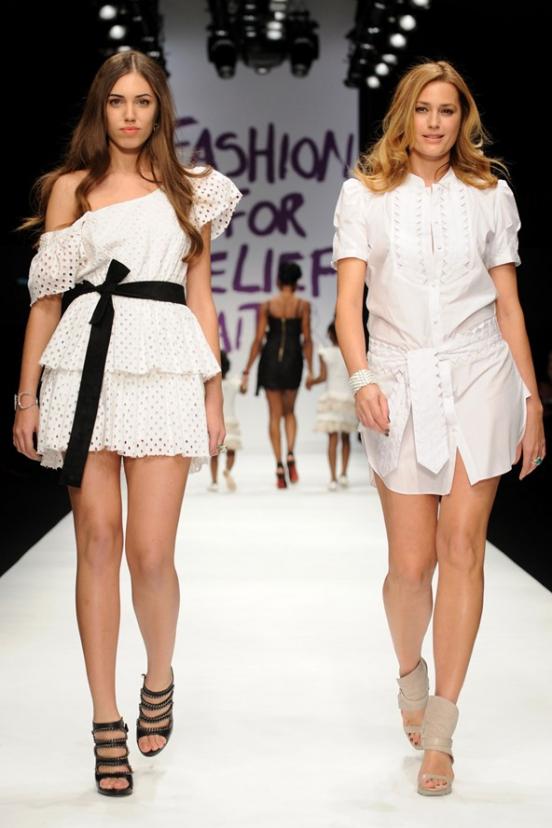 Katie Holmes and Suri Cruise
Katie almost no effort to Suri looked good, because it believes that the girl herself to come to any particular style. Holmes openly stated that Suri - a true artist in this regard and clothes for her - this is one of the ways of self-expression, and even what kind of self-expression in the six years we can say it's not us ...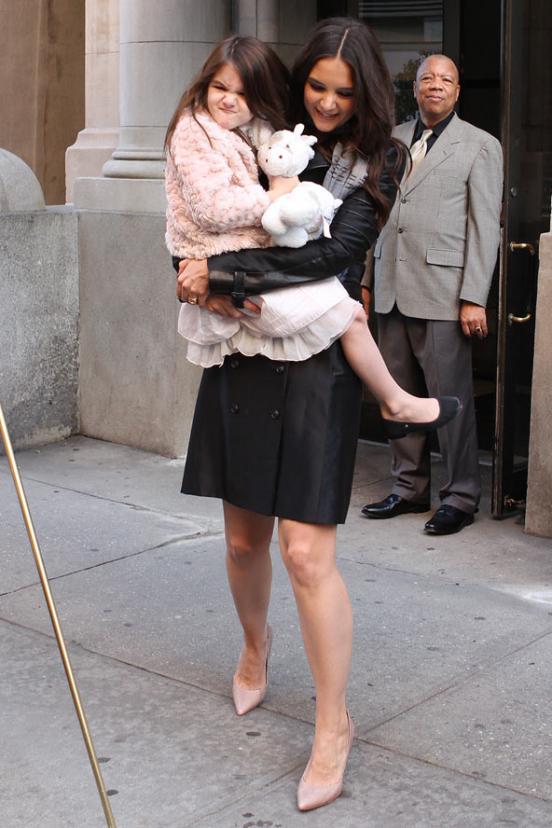 Anna Wintour and Catherine Shaffer
As the daughter of the chief editor of a fashion magazine in the world of Vogue Anna Wintour 24-year-old Catherine, considered by many to be one of the most stylish women of the world, but if her mother always looks as if he is going to speak in front of an audience of millions, then Shaffer not particularly care , what to wear. But failure to catch Catherine can not dress as mother watches not only for themselves but also for her daughter, who wants to become a lawyer.
"For my mother's fashion - it is life. I really do not want to work in the fashion world, it's not for me, although I have boundless respect for your mother and what she does. It's a lot of work »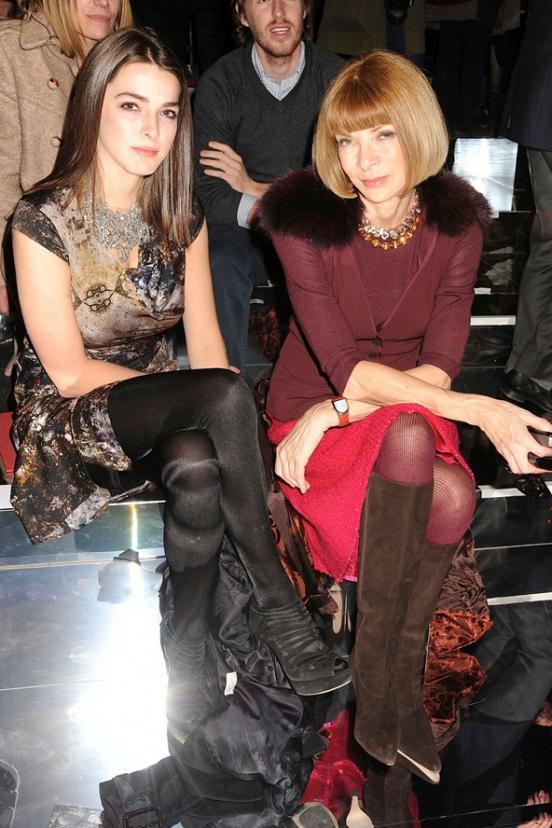 Sarah Jessica Parker and Marion Loretta Elvel Broderick and Tabitha Broderick
Houdzh
The actress said that she had a sense of style in the genes, so their daughters-twins she tries to dress nice and comfortable for them. The girls she just lovely, especially the baby on the left.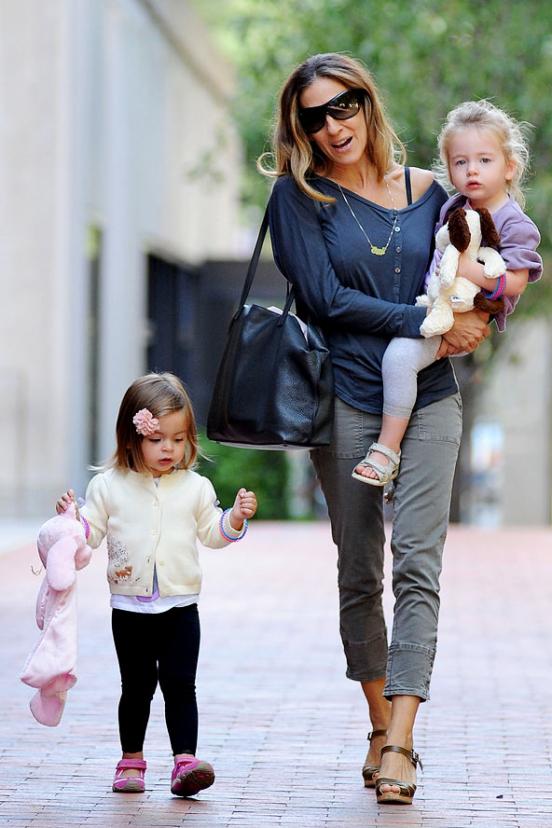 Michelle Obama and Malia Obama
The wife of US President practical in choosing clothes and the same rule to stick to teach his daughter.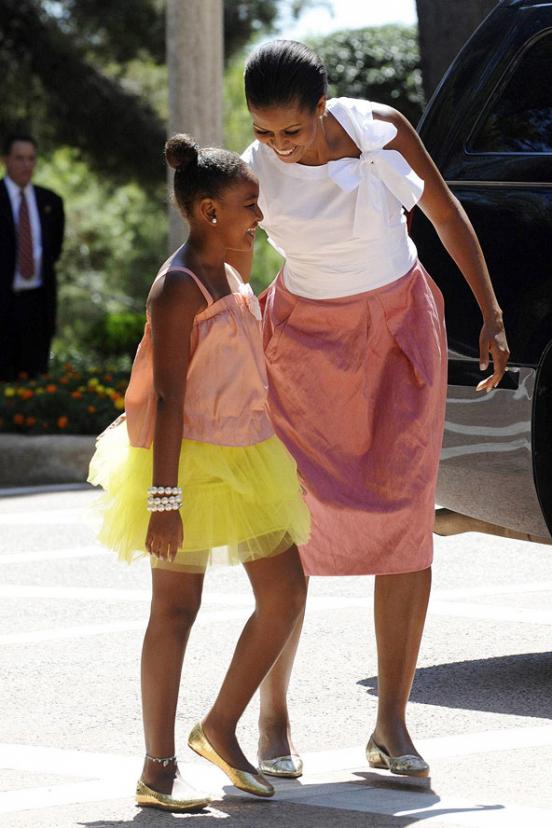 Madonna and Lourdes Leon
The singer says that they often quarrel with his daughter on the basis of fashion. Madonna says Lourdes, what to wear and what not, that, in turn, rests on and distributes tips mum. But no matter how they look, both are directly related to fashion. Madonna own clothing company, and Lourdes to create this collection of the company, drawing sketches of various disputes that sometimes mom does not approve of.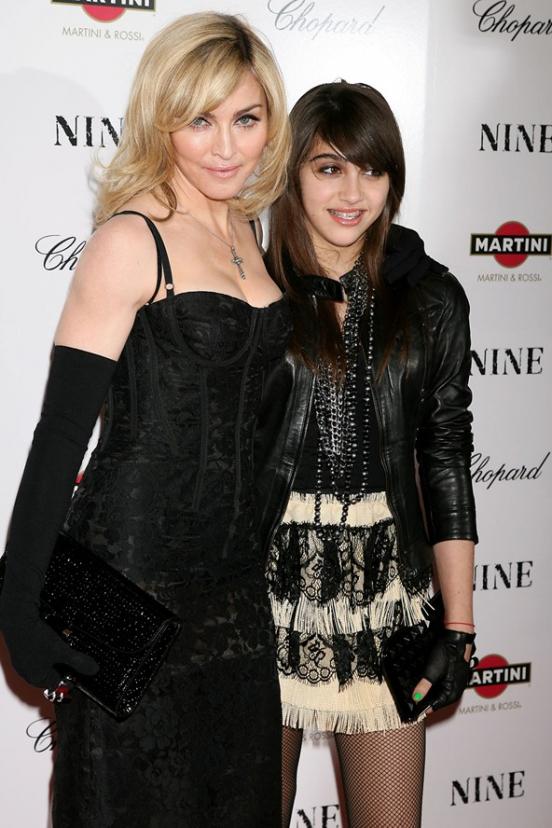 Demi Moore and Rumer Willis
Demi says that is very proud of his daughter, who as parents dreams of acting career, but her style is far from ideal, but Rumer jointly with Demi tries to fix it.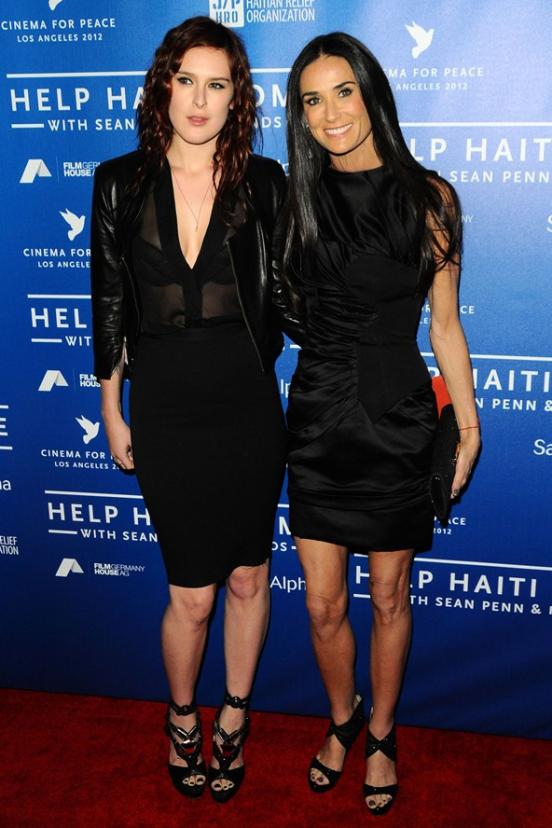 Goldie Hawn and Kate Hudson
As a child, Kate, like Zoë Kravitz, embarrassed style of her mother, and her fame, too, but becoming a star forgotten the embarrassment and began to learn the style on the red carpet is my mother.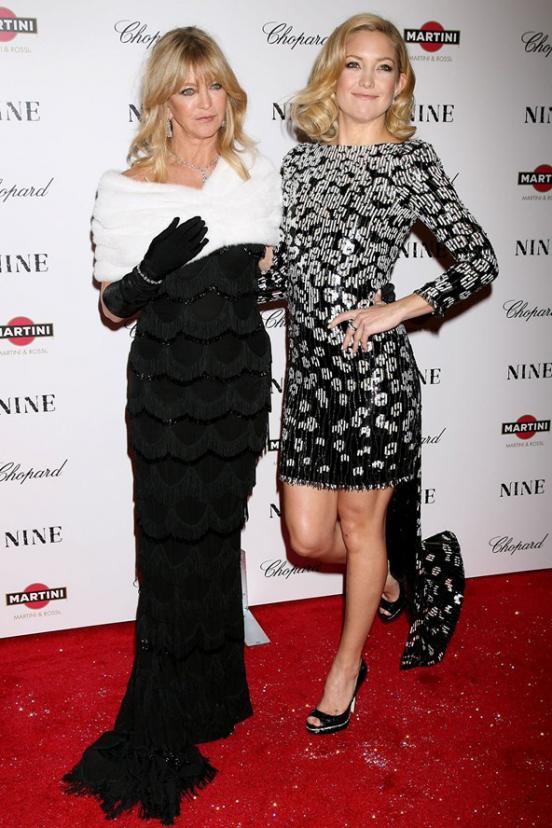 Jessica Alba and Honor Marie
Honor - a mini copy of Jess. Mom puts her daughter on the type of: scarves, baletochki, dzhinsovki and so on ... The street style is both great!