When Beckham was born in the family of the long-awaited girl Harper Seven, no one and had no doubt that this baby will be the most fashionable celebrity-baby. Still, her parents are one of the most stylish people in the world, and in such families instill good taste from an early age. Now the mother of Victoria can be calm - it is to whom to transfer his impressive collection of bags Birkin.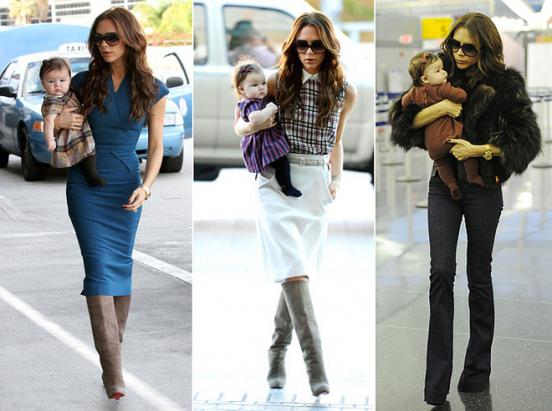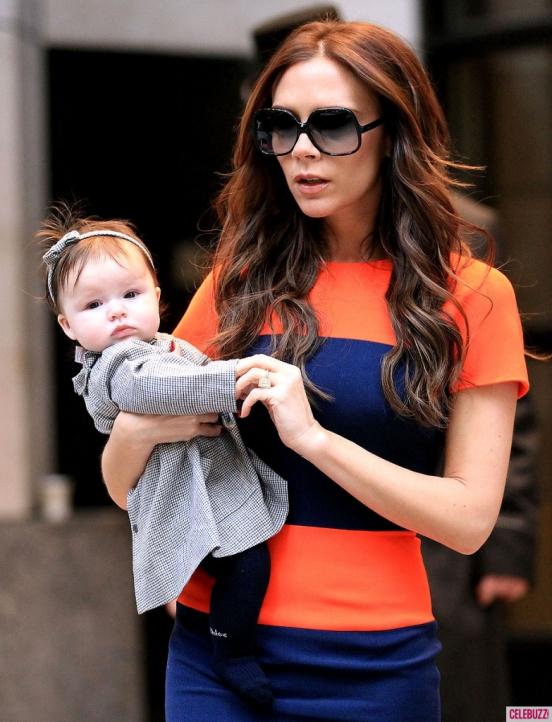 Harper received an invitation to the world's most stylish while still a 2-month-old baby. At this age she attended her first fashion show in New York, where Victoria presented her spring-summer collection 2012. A little later, Harper and her mother first visited together the holy of holies - the boutique Prada:
We arrived at Prada, and she liked it! She seemed to be saying, "Mom, I'm home!»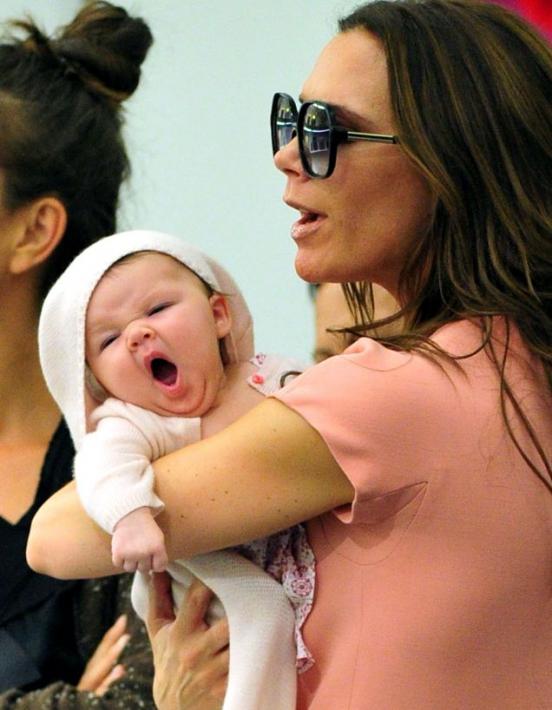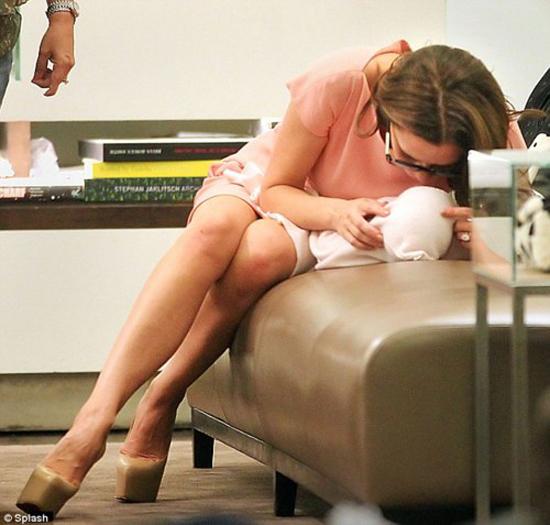 And this is the first appearance of the crumbs in public. On Harper cotton dress from Stella McCartney.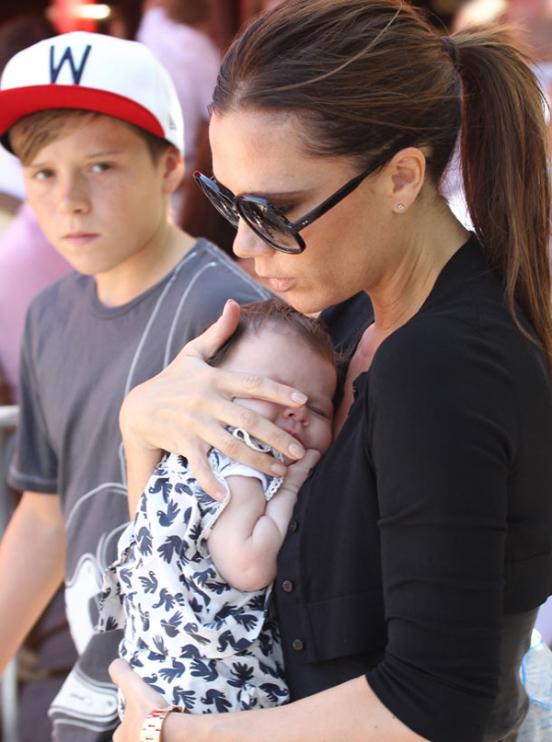 Dressing baby - a separate conversation. Harper a little more than eight months, and her cabinet had already beaten the best things for the kids. Of course, the heiress style icon Victoria Beckham wears consumer goods - in public young fashionista appears in numerous ensembles from Stella McCartney, Marc Jacobs, Chloe and Bonpoint (in stores this French brand outfit only the most stylish and wealthy kids, among them, and Suri Cruise ). Of course, the Victoria and she creates exclusive clothes for adorable crumbs, and especially its production of beautiful little things she did post in Twitter.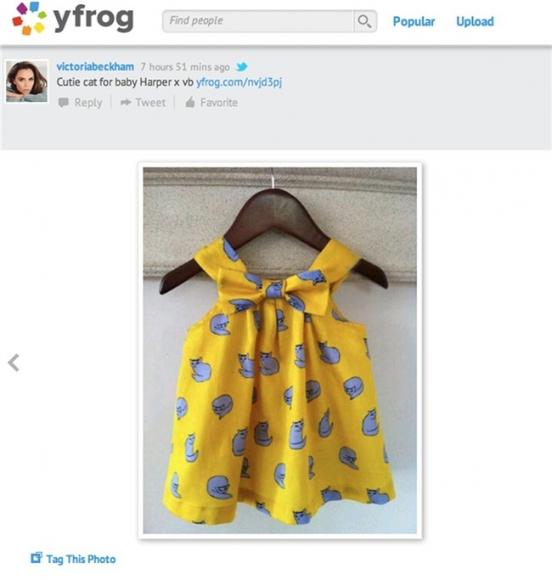 Vicki picks up clothes daughter with special care - still, she had so long dreamed of a daughter and three of her sons is hardly love to dress up.
Victoria Dress daughter as well as yourself - with good taste. No birdies pink, sequins and other children's nonsense - only refined silhouettes, luxurious materials and stylish prints. As befits a true lady, Harper does not appear in public without a stylish accessory in her hair, yet few - on the head of a cute little girl is always beautiful bow and elegant in tone bezel together.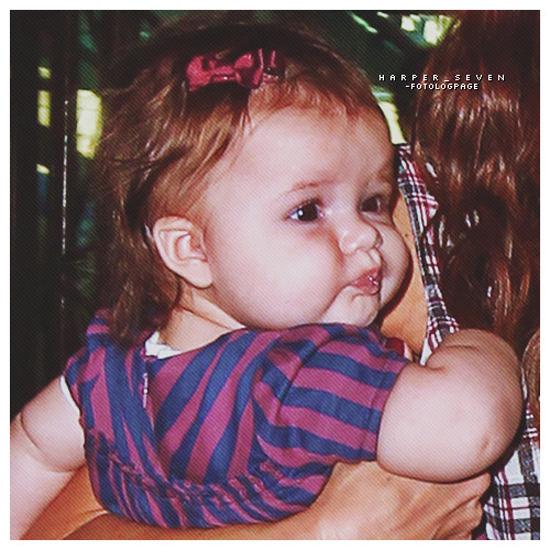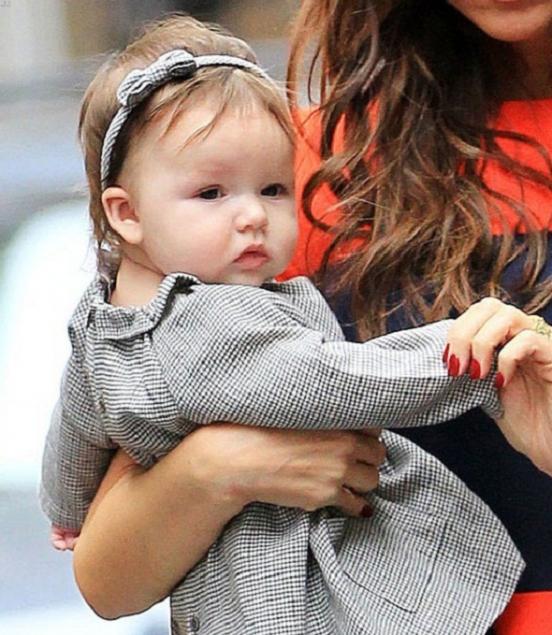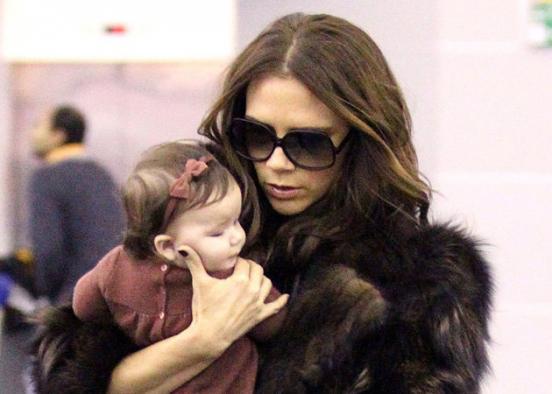 In addition to dresses, and Victoria has made sure that the name of its sole heir was immortalized in fashion history, and named in honor of the baby bag. Roomy laconic Harper entered the new collection of the designer and will be sold in boutiques Victoria Beckham at the price of $ 2,700. Well, now the name of the eight-crumbs is in the neighborhood with the names of great women such as Grace Kelly, Brigitte Bordeaux and Greta Garbo, which are named in honor of the most famous handbag in the world.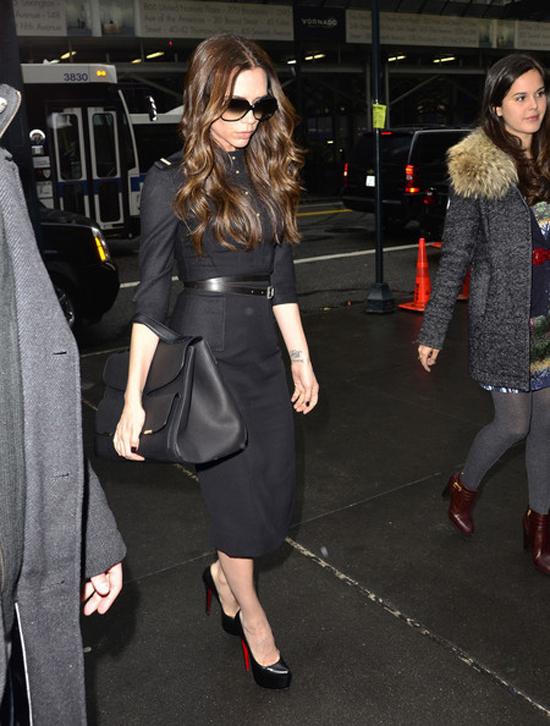 And what about Dad? And Dad doted in his girl, as befits a normal father, but still glad that extended his contract with the football club LA Galaxy to two years:
Her wardrobe - it's just madness. I hope my two-year contract will cover all the expenses on new clothes for Victoria Harper! But seriously, I could not have imagined that with such enthusiasm will buy all the dresses and bows.
And David could not get enough of how much his daughter like a Victoria:
Harper feminine in everything, and Victoria. Certainly, it would be the first word "mama».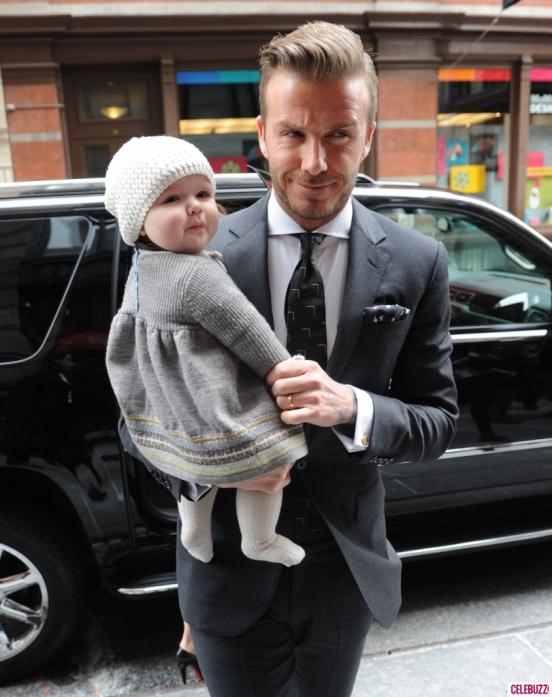 Someone might think that Victoria too replays with wardrobe Harper Seven, "stuffing" designer baby cloths, I believe that the tiny stylish outfits - it's just a nice addition to that happiness, like raising a daughter. I hope that Harper will rise from real English lady - if it so tastefully dressed now, I can not wait to see what she wears years through 20.