Victoria Beckham for nearly twenty years in the spotlight. But in spite of such "respectable" period of public activity, it is not going to slow down the pace. A former member of the band «Spice Girls» has gone from soloist to Mrs. Posh Beckham and mother of four children. Now Victoria is ready to conquer the world as a designer clothes and accessories.
There is nothing surprising in the fact that the editors of fashion magazines often invited Victoria Beckham shoot for the cover or cover-story. At this time, Mrs Beckham took part in the shooting for the July issue of the Singapore version of Elle.
By the way, in Singapore, the family of the star is very popular - so David Beckham recently arrived in this country for the sake of charity events, and Victoria visited Singapore to present the works of its brand.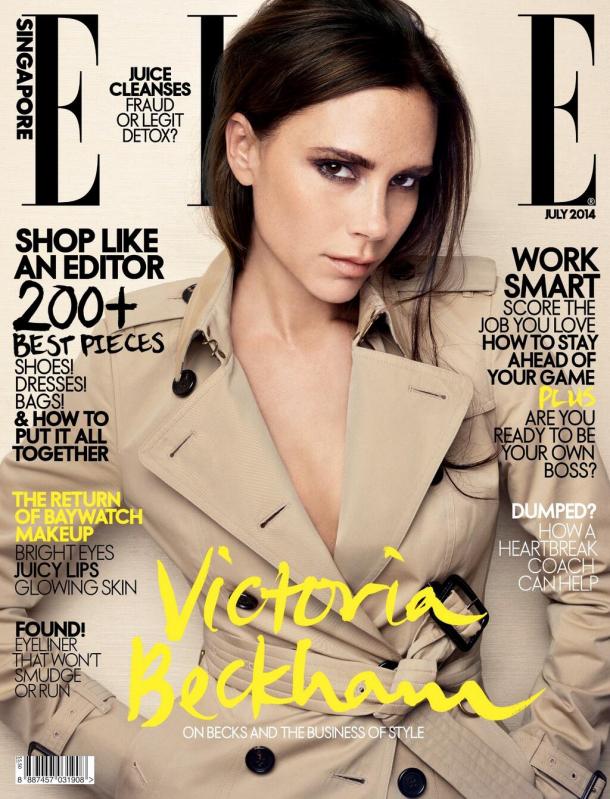 Victoria Beckham on the cover of Elle Singapore, July 2014
About Brand Victoria Beckham:
"We now have five lines: the first line, the line of Victoria by Victoria Beckham, a line of denim, handbags and sunglasses ... Trading on the Internet is very, very good. We open its first boutique in London, where I was incredibly happy »
About a woman who prefers clothes Victoria Beckham:
"I think it's a woman who wants to look good. She loves luxury, loves fashion. I want to help women feel beautiful, I want them to inspire »
About his work:
"I like to participate in all aspects of their business. I have a great team, but I am fully involved in the process, because the brand is my name. And I have my own point of view: It is important that the idea came from me, do not want and do not know how to shift it on others »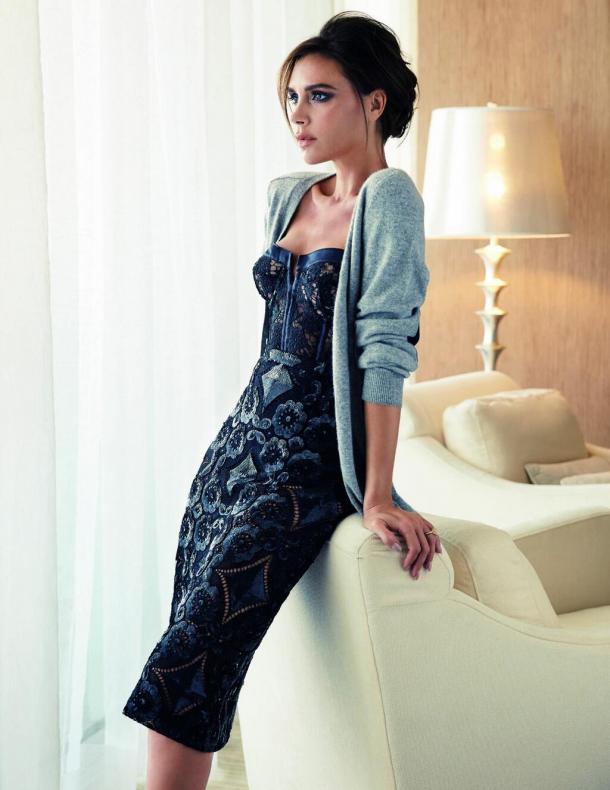 Victoria Beckham in a photo shoot for Elle Singapore, July 2014
On the relation to the successes and failures:
"I'm not afraid of failure, because it allows all to learn. I just think about the positive things, not negative. I do not compete with anyone - only to itself. And I took the fashion, not in order to prove something to someone other than yourself. I think the fear of failure does not allow us to take risks, and therefore, we can not move forward. And I like to set challenging targets »
On the sense of humor:
"People probably are surprised when they find out that I have a sense of humor. I love to fool around and have fun at the fact that for his work take very seriously. Perhaps it surprises people »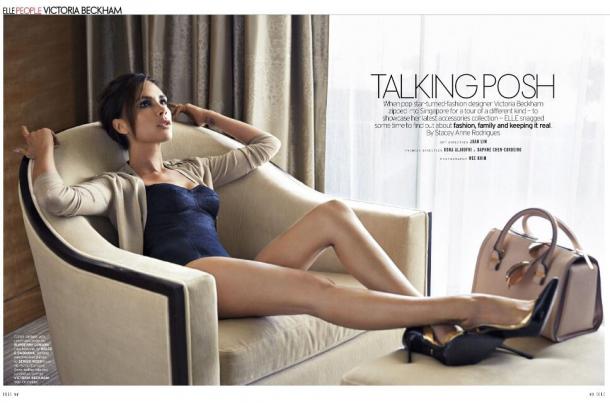 Victoria Beckham in a photo shoot for Elle Singapore, July 2014