The fascinating story of such a beautiful place like Singapore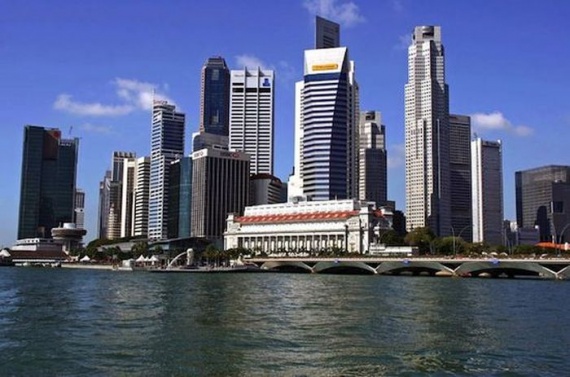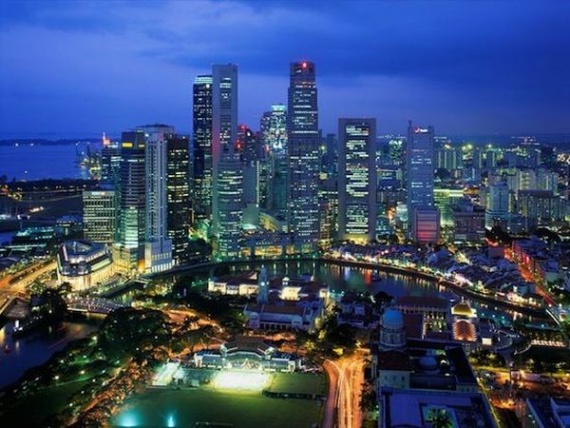 1. Singapore is a city, capital of the state and at the same time.
2. The name comes from the Singapore Malay "Sing" - the lion and sankritskogo "pur" - the city. "
3. Singapore's national flower is the orchid Vanda Miss Joaquim, which because of its vitality thanks to year-round bloom, became a symbol of the country, as a sign of commitment to the progress of Singaporeans.
4. Singapore is located mainly on one big island, but it includes more 63 smaller islands, most of them uninhabited.
5. Singapore is among the twenty smallest countries in the world - an area 715 square meters. km (for comparison, the area of ​​St. Petersburg - 1440 sq. km).
6. There are about 4, 5 million people. The main population - the Chinese (78%), Malays (14%) and Indians (7%) and Europeans. Rumor also officially home to about 400 Russian :)
7. The symbol of the city is a fish with a lion head - Merlion, a festival is held every September, dedicated to this mythical animal
8. The climate in Singapore - equatorial, there is always hot and humid, the air temperature fluctuates about + 25-30? With year-round, and the humidity is 82-86%.
9. Singapore is located almost on the equator and the sun is very insidious - you can get a sunburn even when the sky is overcast.