Floating stadium in Singapore or Floating stage in Singapore is a stadium located on a floating platform in the Bay of Marina Bay in Singapore.
The stands accommodate 30,000 people located on the shore. Is also the largest floating stage in the world.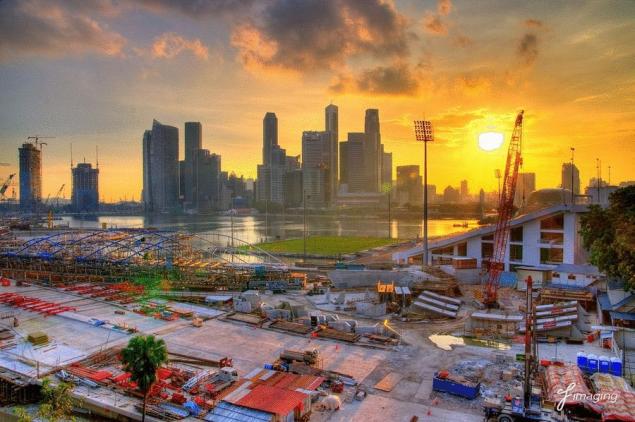 The platform is made of steel and has a length of 120 metres and a width of 83 meters, the platform is designed for weight 1070 tons, approximately the weight of 9000 people. Since 2007, the stadium hosts a variety of events including sports competitions, exhibitions, concerts and other cultural events.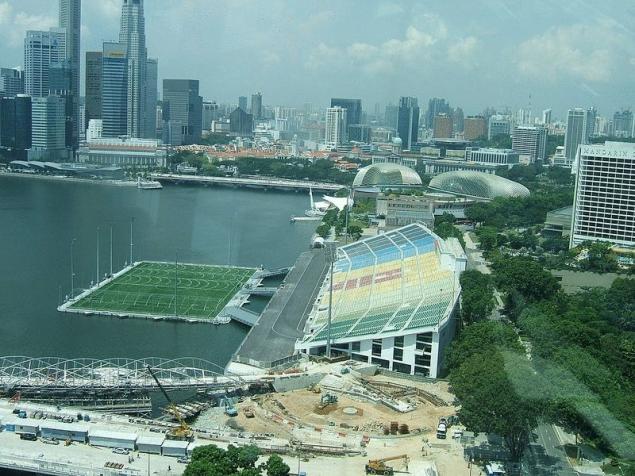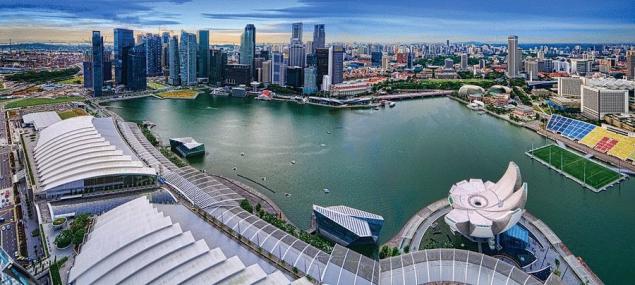 For the period of reconstruction of the National stadium in Singapore on the floating stadium will be held the traditional annual parade on the national holiday, 9 Aug. Between the bleachers and the stadium is part of the Formula 1 Marina Bay, in fact the rostrum are part of the track and are also used during the Singapore Grand Prix and other races. The rostrum is located between 17 and 18 turns of the race track.
After the victory of Singapore in the competition to host the Summer youth Olympic games 2010 was held at the stadium the opening and closing of the games.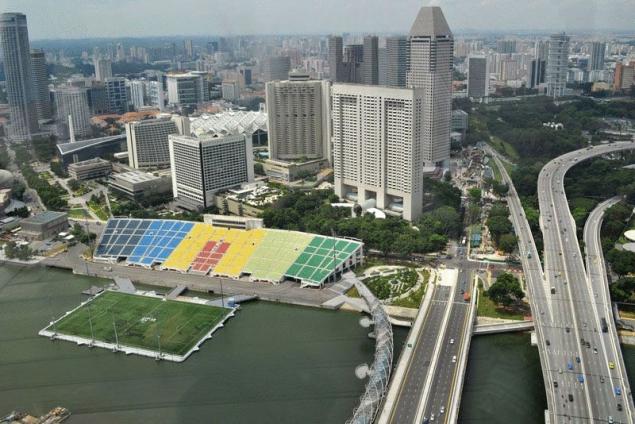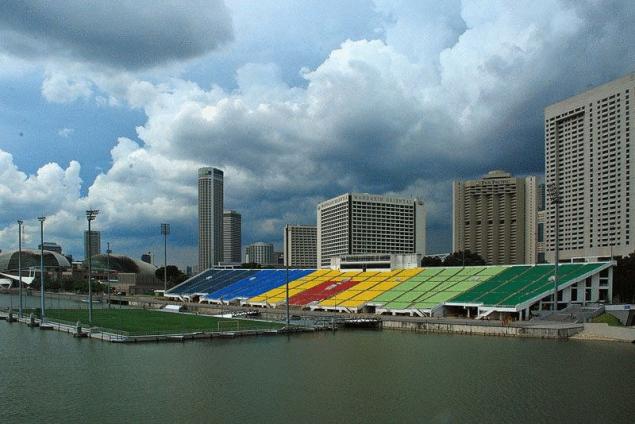 Source: /users/104