Victoria Beckham woman is not so frank, but some interesting facts about her and her life still known.
1. In the 20 years Victoria learned that he could not have children, because doctors discovered she had polycystic ovary. The girl did not even hope for a miracle and was extremely shocked when I realized that she was pregnant and waiting for his son. Highly qualified doctors, too, were at a loss as once said a young girl, that without special medical procedures she could not get pregnant.
2. In 2001, Victoria wanted to play Lara Croft in "Lara Croft: Tomb Raider" and for this even went to trial, but lost the sexy Angelina Jolie.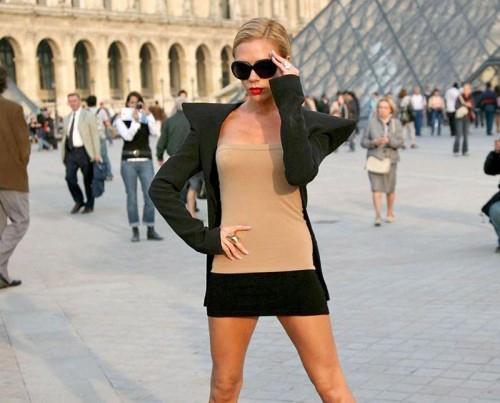 3. In childhood and adolescence Victoria Adams (Previously recognized as "style icon" was just such a name) was engaged in ballroom dancing, but left them in order to participate in the group Spice Girls.
4. Victoria's favorite designers are Domenico Dolce and Stefano Gabbana and Donatella Versace. By the way, Victoria is also a designer and draws inspiration not only from the whole of the world, but also from new collections of the aforementioned artists.
5. The average of the three sons of Victoria Romeo has epilepsy.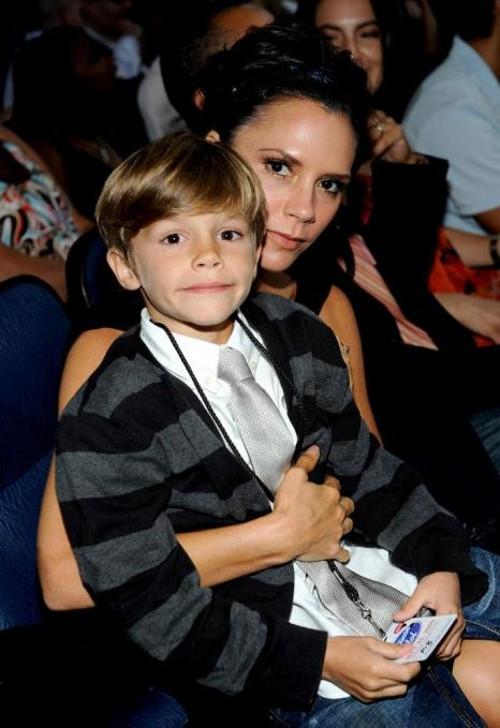 6. Victoria is the godmother mother Geri Halliwell's daughter Bluebell, Dublin. Women are very good friends for a joint creative activities, so this fact is not surprising.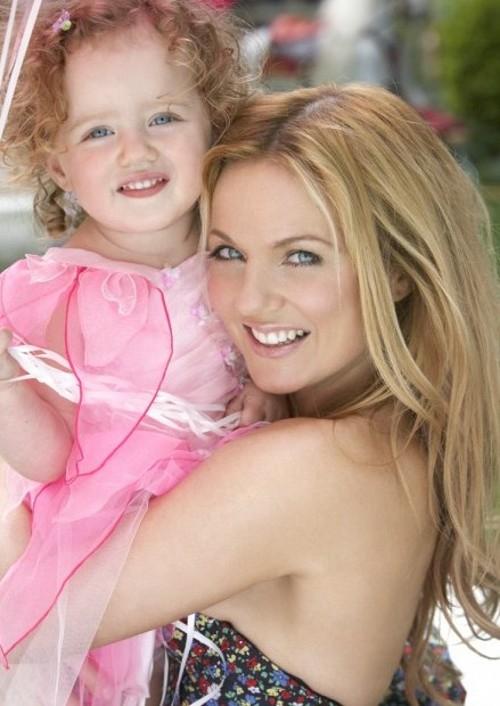 7. Victoria hates his smile, so almost never smiles in the open, though her relatives say that despite the apparent seriousness of Beckham has a great sense of humor.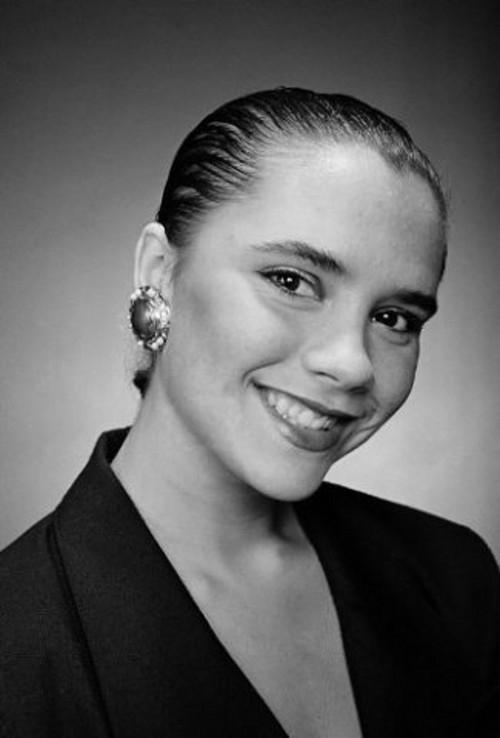 8. Once Victoria and her husband David decided to visit Eminem concert in Manchester, but ran away from him in the beginning, because the rapper jumped on stage with a chainsaw, simulated sex with a member of the three-meter and sit on the electric chair. The couple was shocked that their children grow up in a world where Eminem is the star.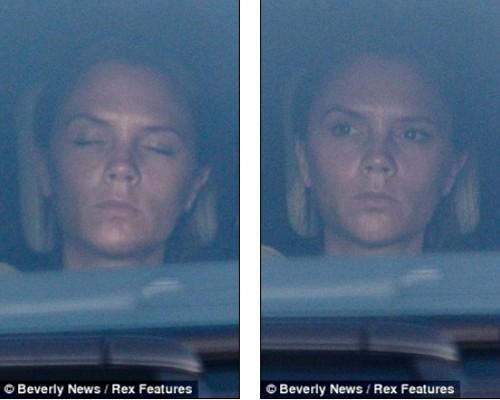 9. In an interview, Victoria let slip that David loves to wear her thong. Teammates, but how do you know David football for a long time abused him on this occasion.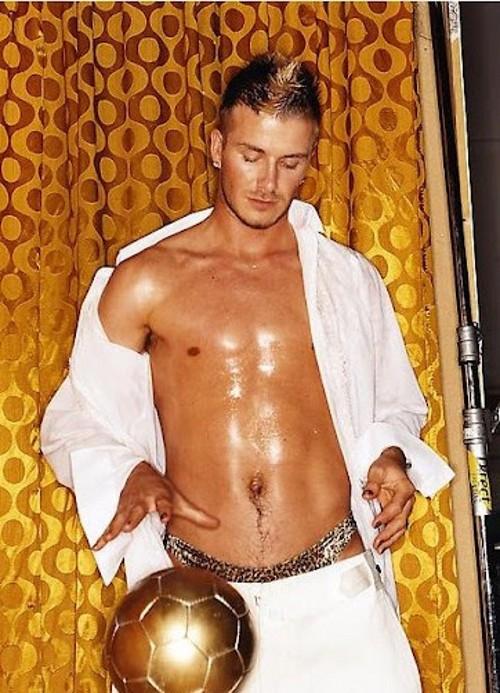 10. The magazine «OK!» Paid $ 2 million for exclusive rights to the Beckham couple photographing weddings in 1999 in a gothic castle in Ireland. At the reception, the newlyweds took invited guests in the amount of 300 people sitting on thrones purple.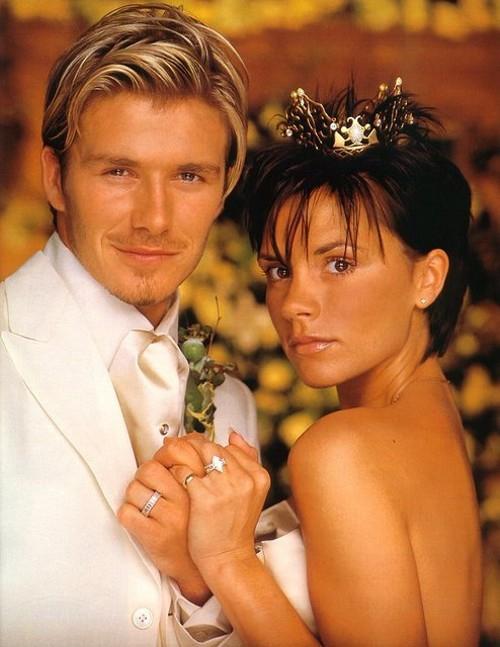 11. Victoria Beckham - a vegetarian who does not accept the use of meat.
12. Press calls youngest son Cruz Beckham in the family "the savior of the union," because not long before he was born former spokesman for the family, Rebecca Loos stated that it linked with David is not only a business relationship. The story was replicated, the Beckhams called it ridiculous statement, but rebuttal followed. Cruz was the third child in the family pair.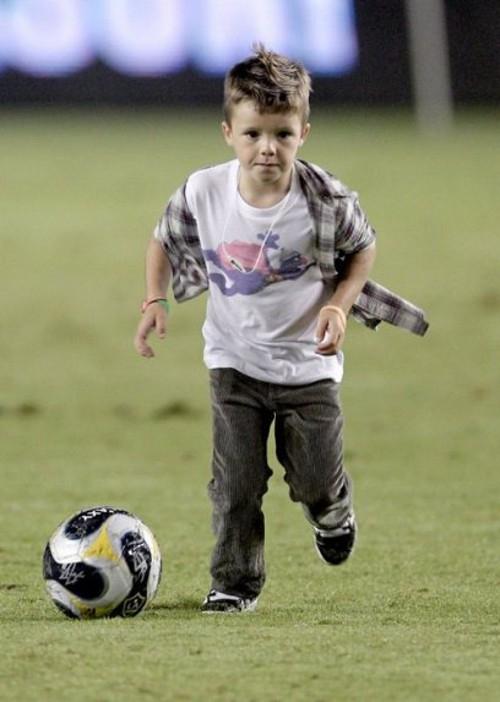 13. In 2002, before the Beckham family heard rumors that some criminals are willing to kidnap Victoria and her eldest son Brooklyn for ransom. For several months, they lived in fear. Soon after a long search, the suspects were arrested, but the matter was hushed up.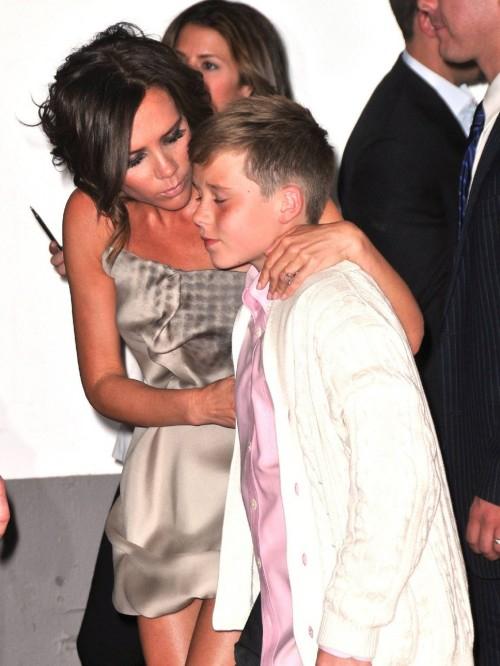 14. Romantic Beckham family still keeps a scrap of paper on which David recorded phone his future wife Victoria, when they first met at a football match in 1997. Says the football player after he returned home the coveted number has been rewritten by another six leaves (not to lose).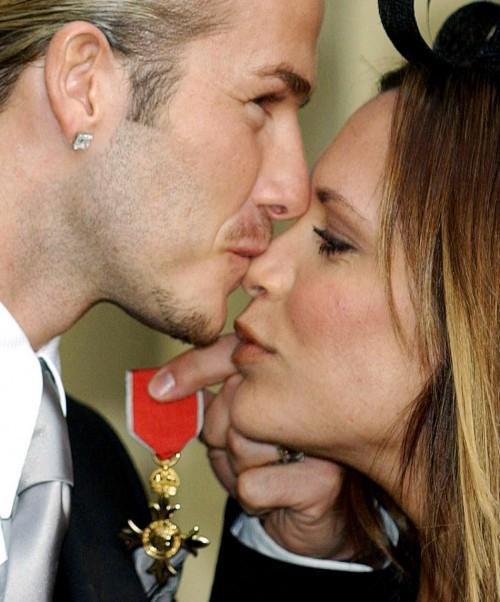 15. Do not just Victoria Beckham suffered indigestion. So in times of Spice Girls fan of diets Jerry Holliuel advised Victoria has frozen peas instead of the usual food, and she decided to try. The result was not long in coming - Victoria landed in a hospital bed.
16. Madame Tussaud's wax has a copy of David and Victoria, standing against the backdrop of the American flag.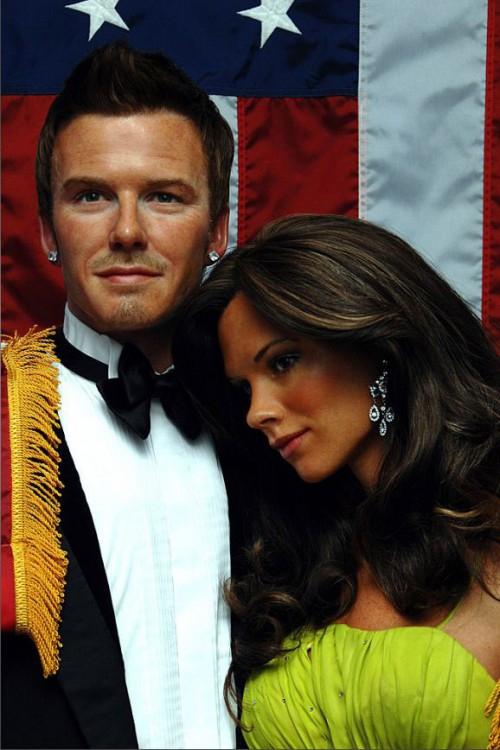 17. As a youth, Victoria really suffered from his skin - it now and then "jumped" pimples. Without makeup Beckham did not come out into the street. Now she is 40, but the acne still flaunt on her pinched little face.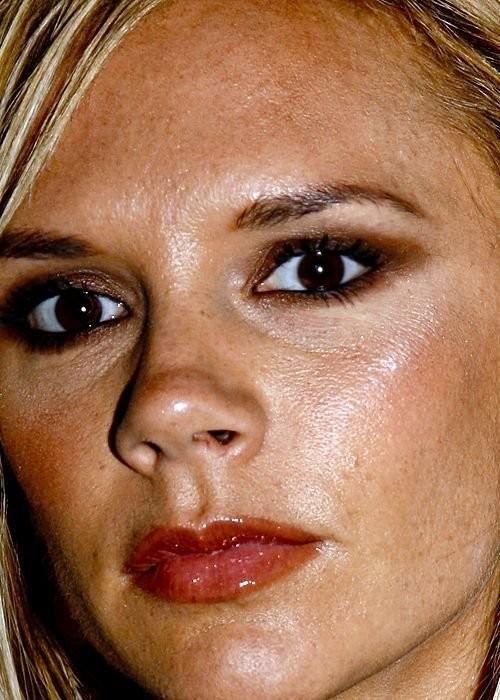 18. Victoria Beckham thinks Audrey Hepburn perfect example of feminine style, a kind of standard "classic beauty".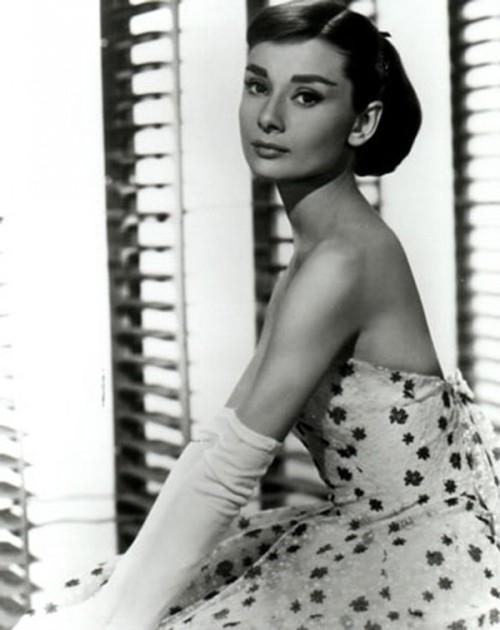 19. But it is not currently Audrey and Kate Moss is for Victoria "style icon". "I just love Kate Moss. I can safely say that her style is ideal. I'm a big fan of it. She always looks fantastic »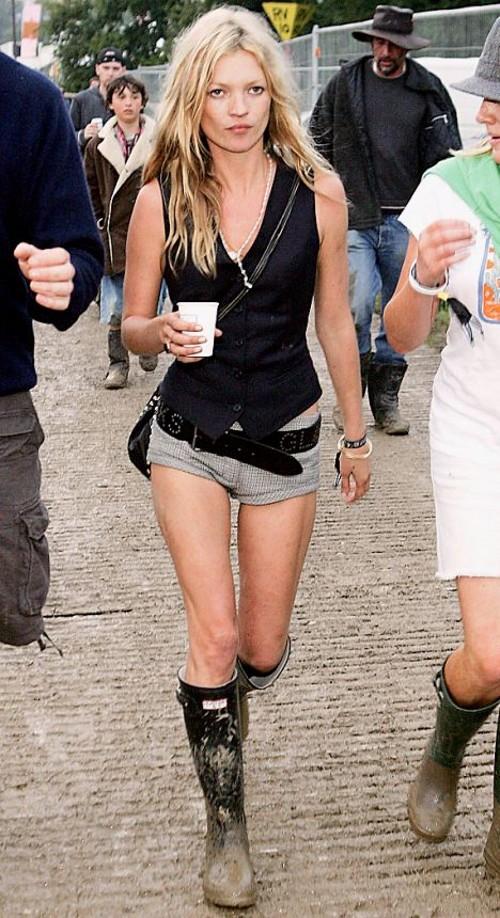 20. Victoria over her husband David to 1 year.
21. Victoria Beckham said that dependence on shopping and it it is simply necessary, although in an interview she said that she does not follow fashion and trust his instincts.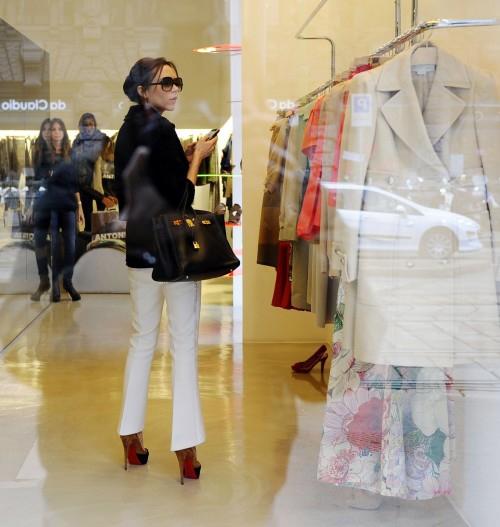 22. Waist Victoria no more than 58 centimeters.
23. Victoria says her "sick" by the fact that she is constantly called Vicky. "I'm Victoria, not Vicky»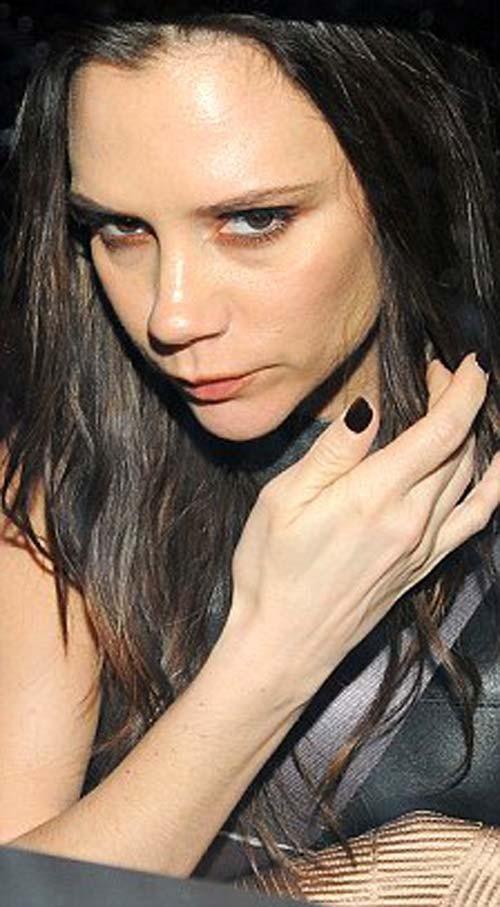 24. Victoria admitted that her most favorite movie is the movie "The Notebook." Every time she sees him, she was crying.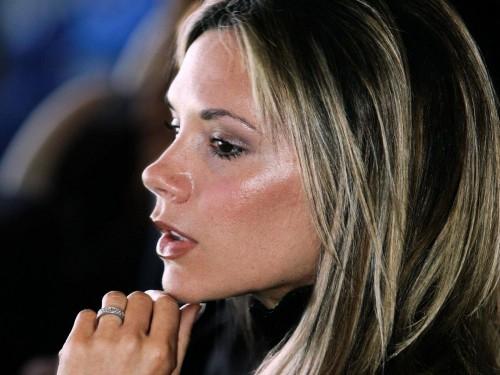 25. Victoria wants her daughter in the future was the most stylish girl and in any case did not go in the footsteps of Lindsay Lohan, who clearly does not like Victoria.