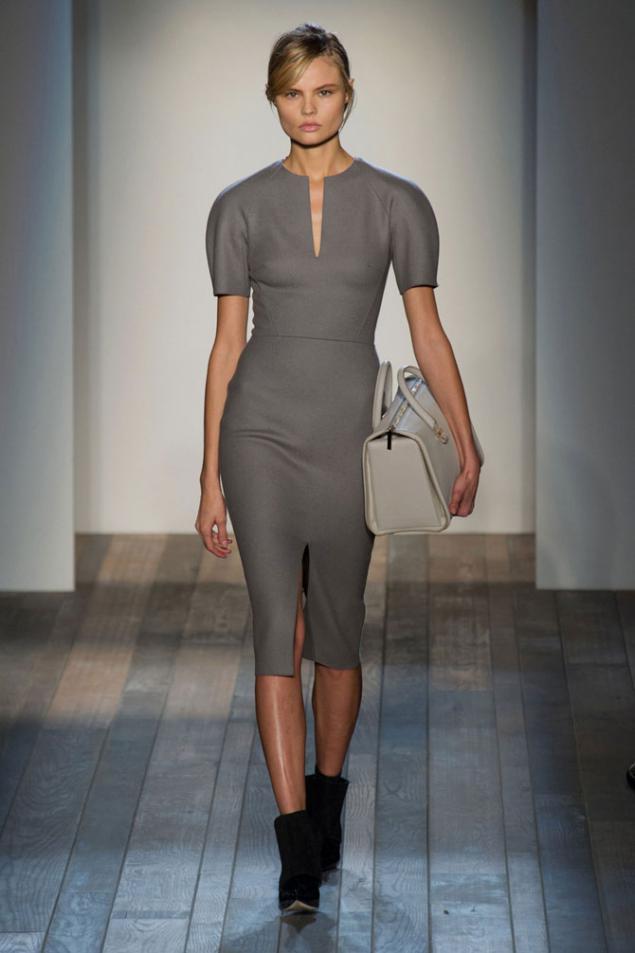 All who are familiar with the work of Victoria Beckham in the fashion arena, as well as its style, agree that almost everything she creates, can easily be seen on most of Victoria. It is for myself and muse and model. In general, it is not bad after all mods always have confidence that a practical designer has tested these images for yourself. This captivating.
In this collection, despite the presence of fashion now sloping shoulders, dominated by corporate clear silhouette images. All who have a passion for elegance and something even rigor, will appreciate this collection - Victoria plays a tuxedo with elements that always attracts attention at shows women's clothing. Blue-black gamma autumn-winter collection Victoria Beckham diluted yellow.
Perhaps the only exception in a rigorous way of shoes. Regardless of color, only two options: ankle boots low heel slender and black shoes on a high. But what these two options! See for yourself.