Madame Tussauds - just a magical place some where wax figures of celebrities grow and grow old with them. At this time, the Museum of London decided to improve their pets - David and Victoria Beckham. Museum representatives admitted that they update the figures specially timed to coincide with the fifteenth anniversary of family life, which the famous British couple will celebrate the Fourth of July.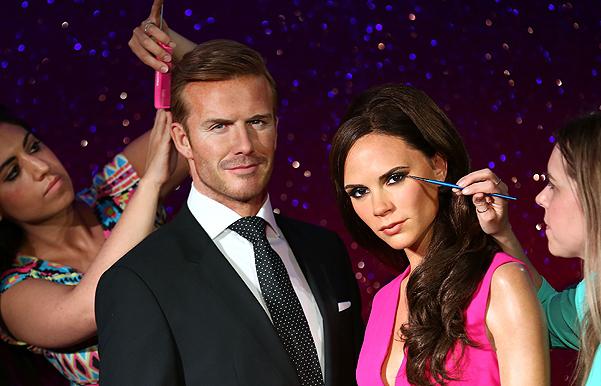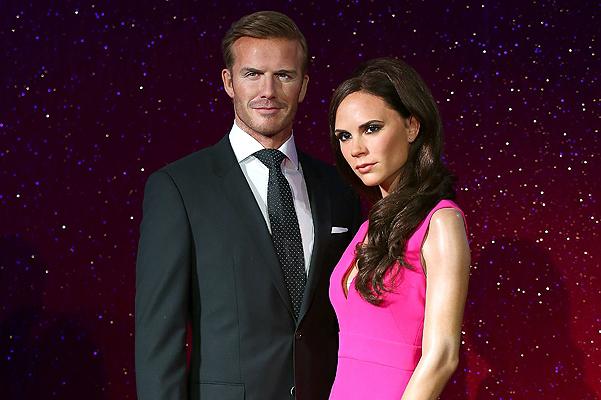 David was dressed in black elegant dress brand Hugo Boss, and Victoria appeared in a bright pink dress own brand Victoria Beckham.
"We look forward to the presentation of updated figures of David and Victoria Beckham, specially made for their fifteenth anniversary of married life. Each of them is undoubtedly talented in the industry. David - a brilliant footballer, and Victoria - a successful designer. They made themselves, and, of course, equally worthy to stand here. They can be called international idols. Mi confident that these figures as the previous ones, are very popular among visitors, "- said Matt Clarkson, manager of the marketing department of the Museum.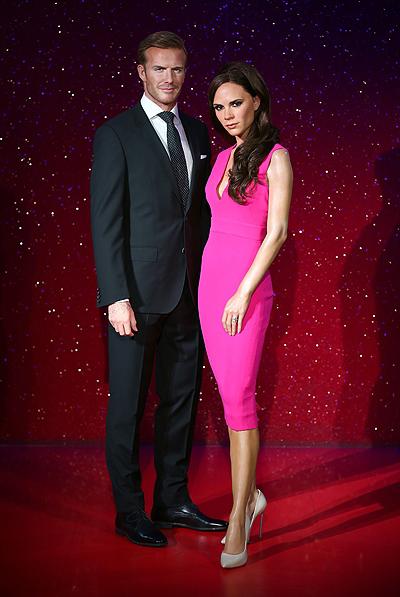 Previous figure famous couple were created ten years ago. New fall into the "Zone of parties", where they were waiting for the updated figures of Angelina Jolie, Brad Pitt, Kate Winslet and Helen Mirren.