Madame Tussauds in London and has 10 branches in different cities around the world (New York, Amsterdam, Berlin, Hong Kong, etc.). In London alone, museum displays more than four Wax most famous people in the world. Sometimes the wax figures are very similar to real people, and sometimes, alas, the similarities pretty hard to find.
Wax figure of Amy Winehouse in principle very similar to the real Amy, if you do not take into account the fact that in the life of a person Amy rarely looks as fresh
We immediately see that the right real Beyoncé, but following the singer's wax figure is more like it than this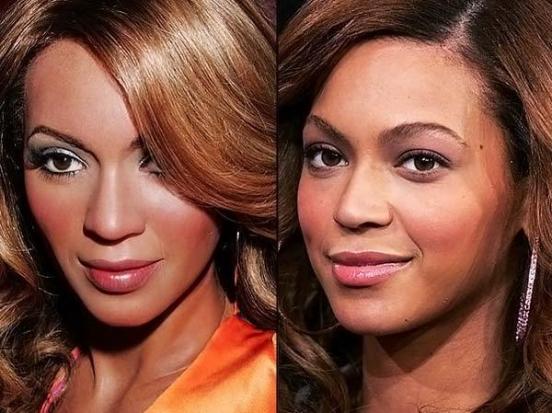 Bono I think turned out good, glasses really could pick up other (in less than what?), But also with those immediately clear that this is a legendary frontman U2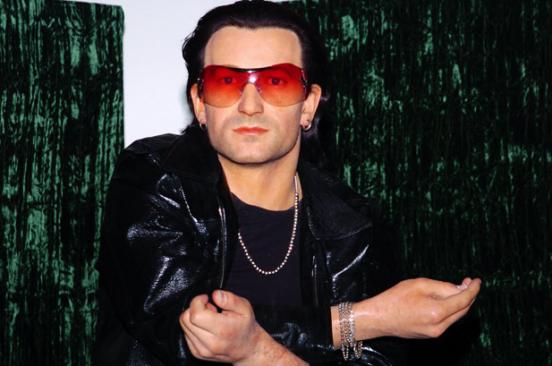 Britney Spears - good exhibit, I did not realize that the real Britney right and left only a wax figure
Bruce Willis unnaturally white some turned out, but the creators managed to capture the specificity of his gaze and create wrinkles that make it quite similar to the real Bruce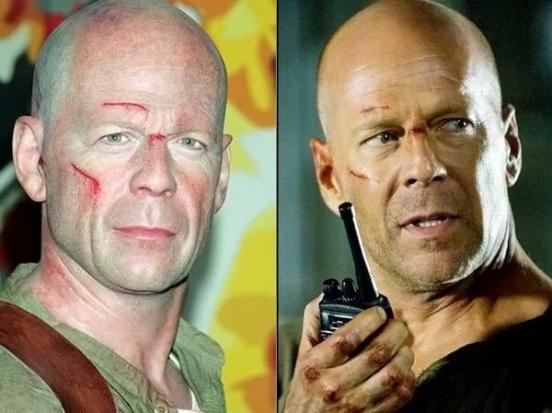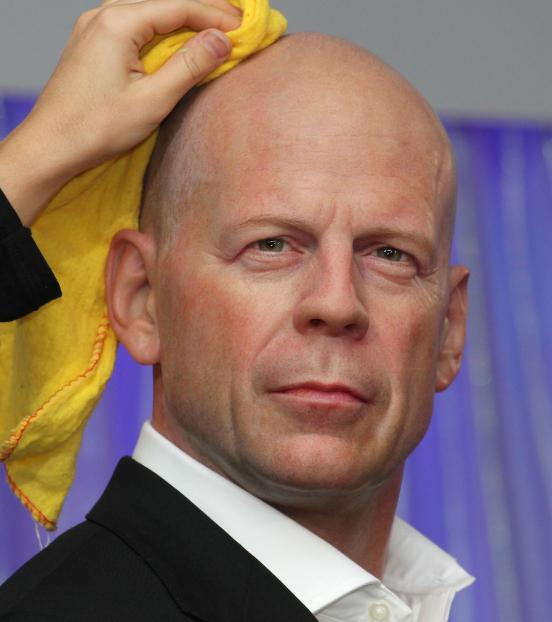 Cameron Diaz - wax left, right real Cameron. In the photo below it somehow hmm ... strange looks
Christina Aguilera - Christina left a wax figure ... To be honest, I first thought it was just a retouched photograph of the singer - she turned out very pretty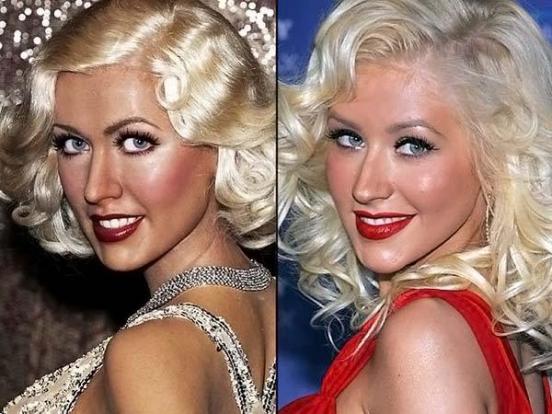 Wax left, right real Colin Farrell. Above it could try and better, because I think that the first figure something lacking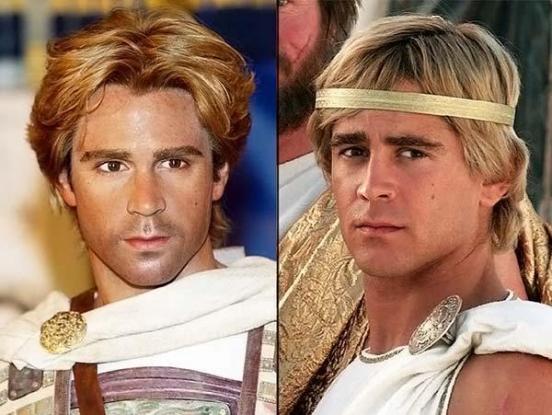 The same figure is more like this Colin Farrell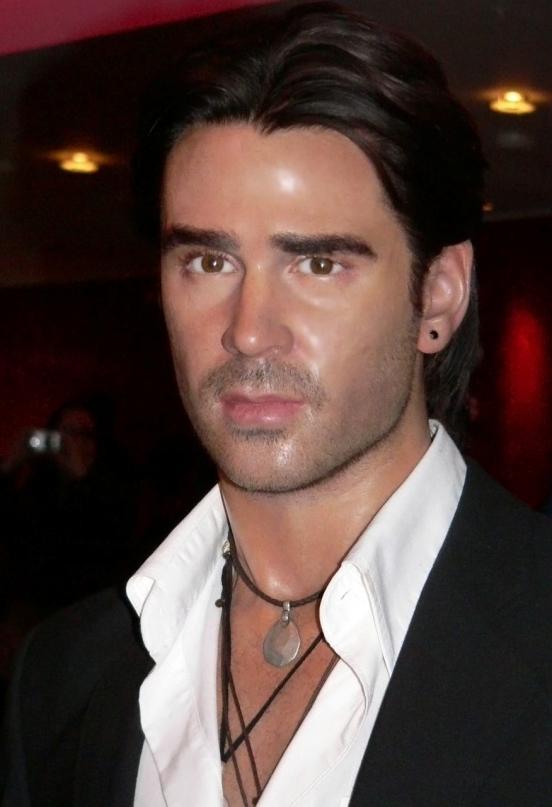 George Clooney (left wax, real right) - are well received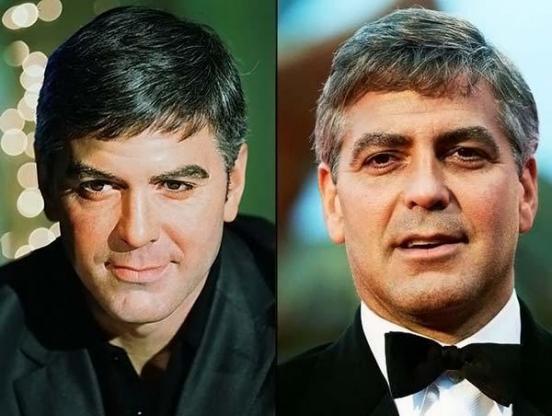 And here looks very close to reality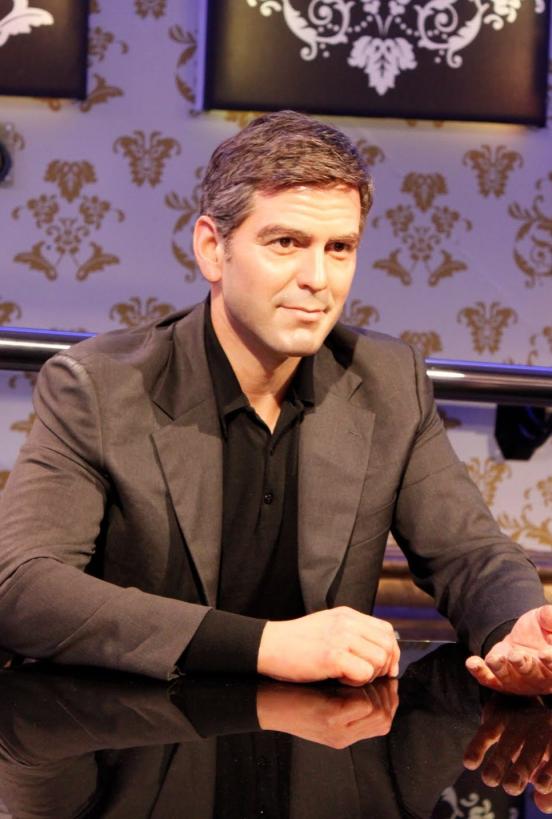 Heidi Klum (left wax, real right) - are pretty good, but again - I personally do something lacking
Jamie Foxx (left real, right wax) as for me, so sooo good exhibit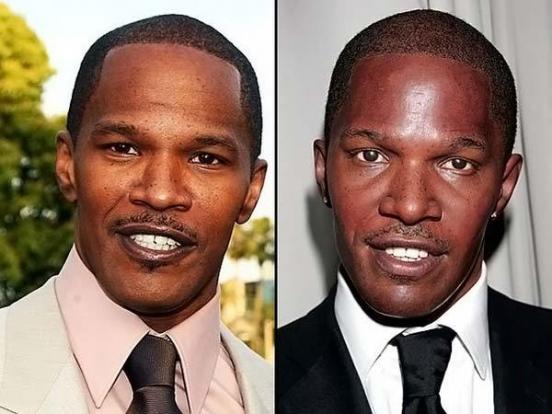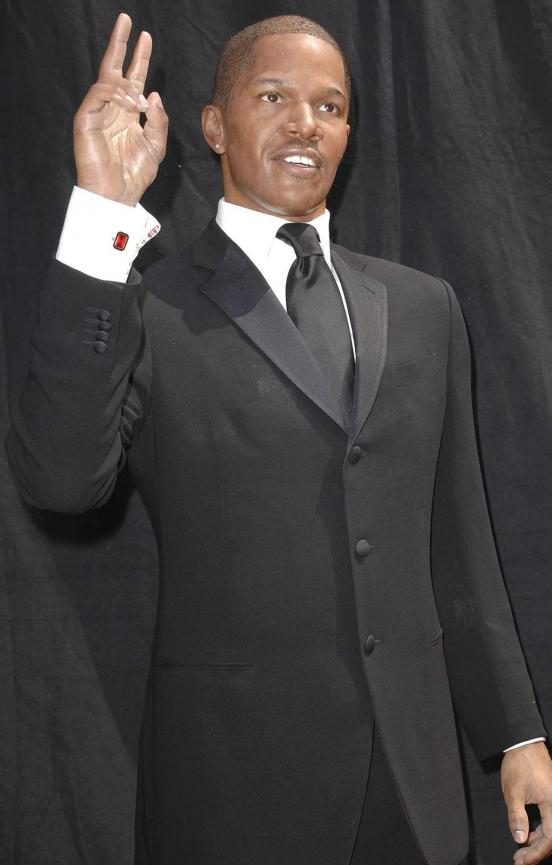 If I did not say that left a wax figure of Jennifer Aniston, I would have learned navryatli ...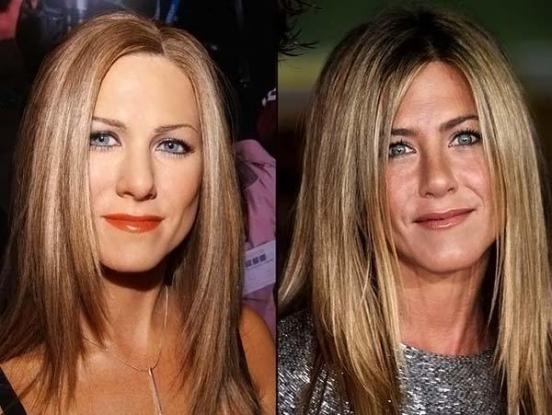 Jennifer Lopez (left real, right wax) is similar to itself, well tried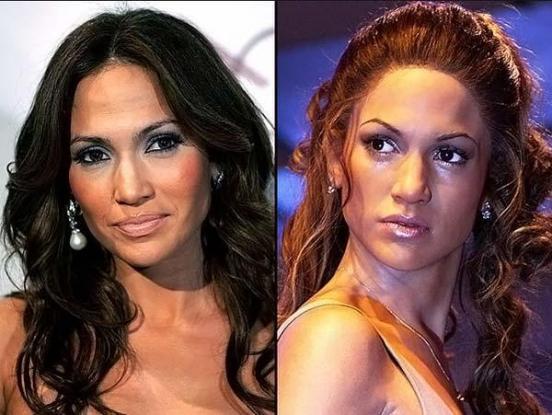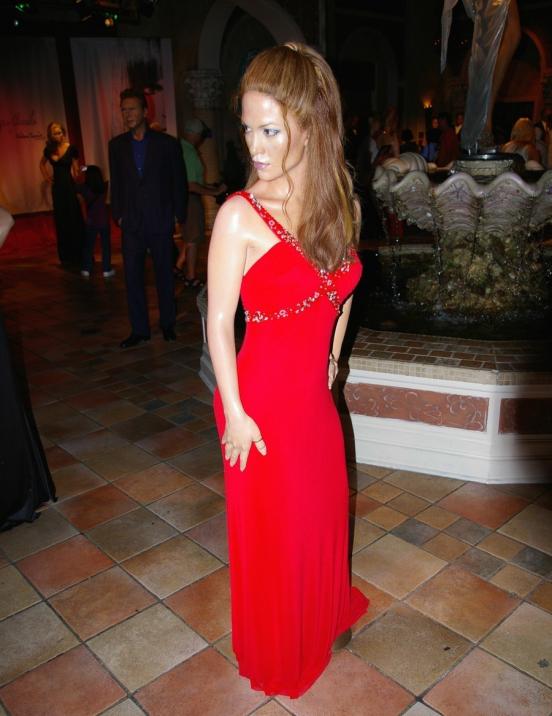 Wax figure of Justin Timberlake in a white suit is quite similar to the original, but it is a wax figure in a gray suit turned somehow not so hot ...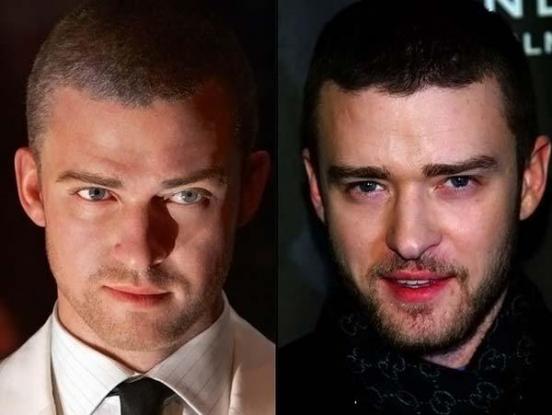 Kate Moss (left real, right wax)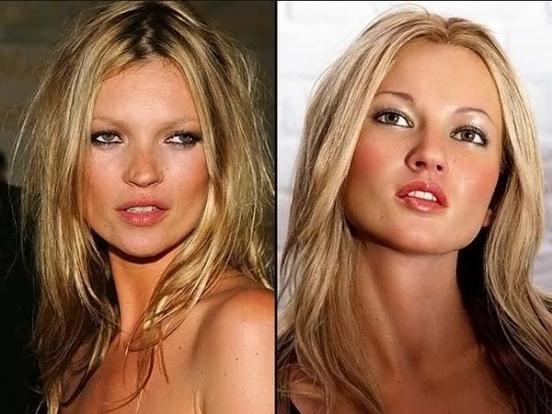 Personally, I do wax incarnation of Kate Moss like it more than the previous one (here it is in the company of Tyra Banks)
I just think, or wax Madonna is not very good like a Barbie doll?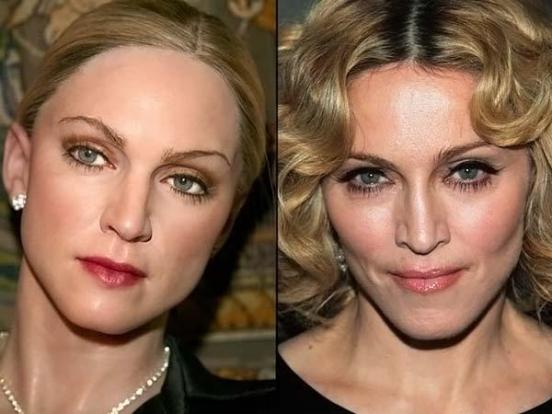 This wax figure of Madonna turned the creators of a very successful, and most importantly - muscular))
King of Pop Michael Jackson has turned out very good ... (left real, right - wax)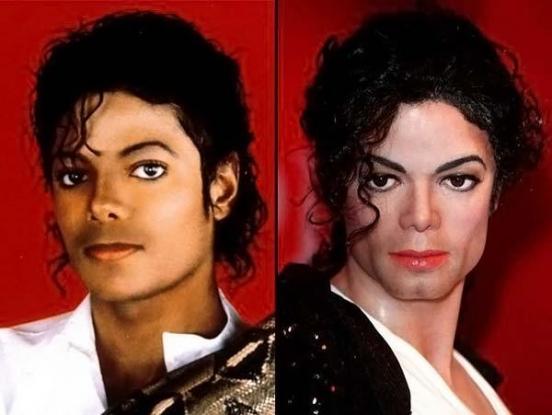 Miley Cyrus (left wax, right real) - is quite similar to itself, at least if we look only at the face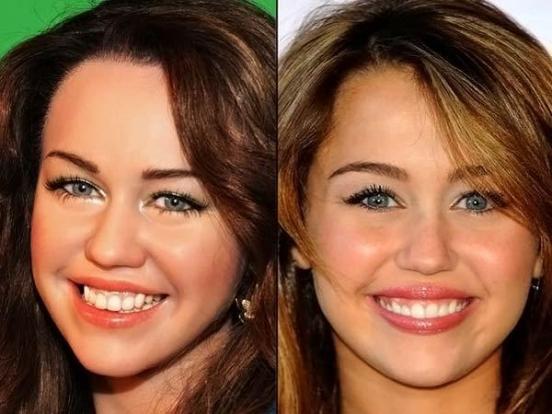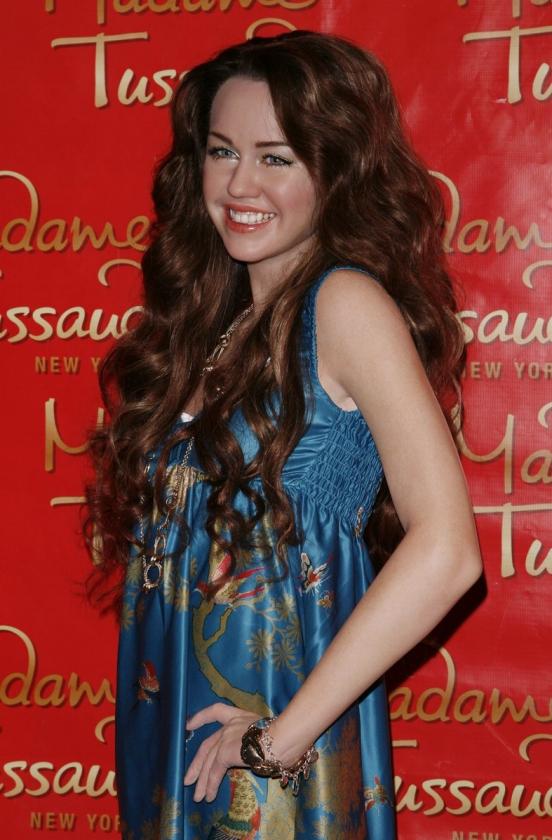 Nicole Kidman wax (wax left, right real) I think like a painted black and white frame from an old film, but the general features undeniably recognizable turned
Graceful wax Nicole Kidman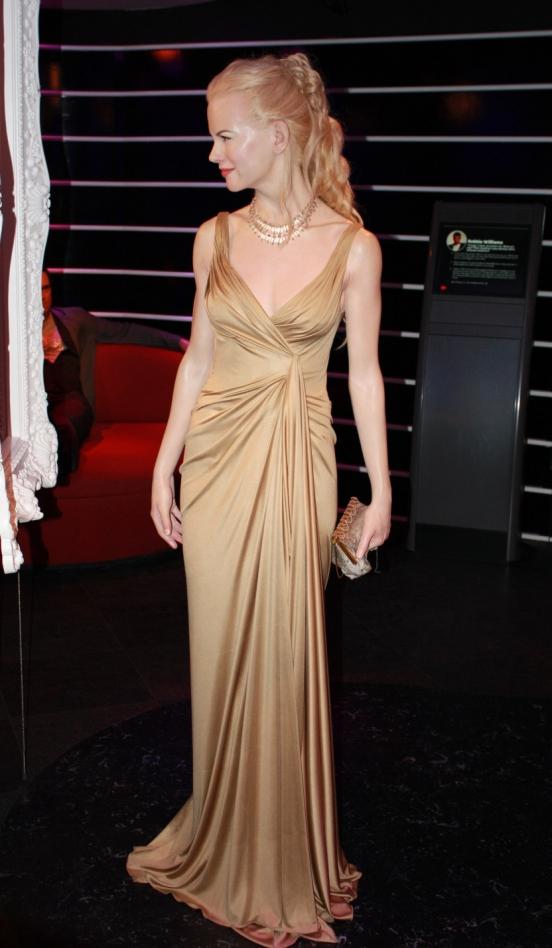 Made of Wax Paris Hilton in a blue tracksuit inferior to its original, and the hair does not look natural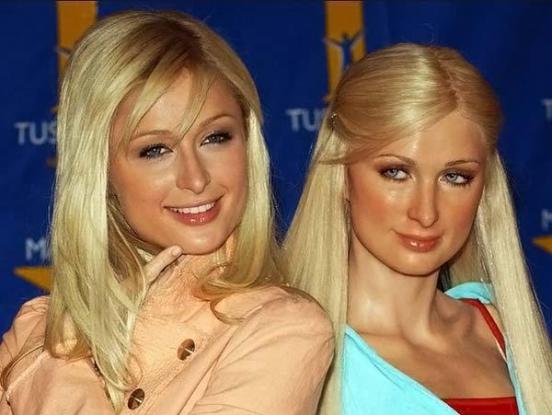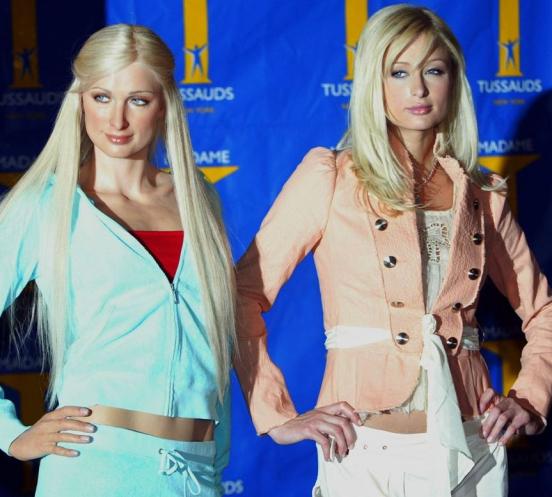 If you look closely, it is clear that the real Tyra Banks on the left and right of her wax incarnation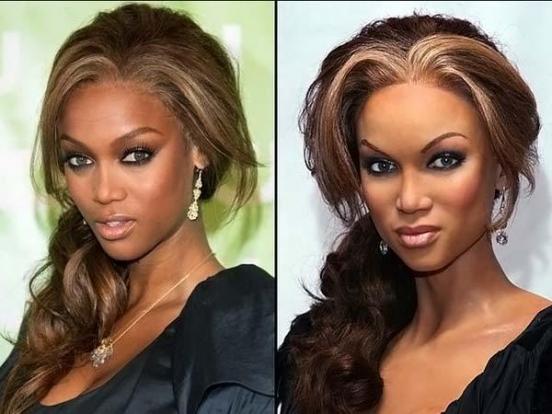 Creation of wax, very similar to the real Tyra
Zac Efron wax right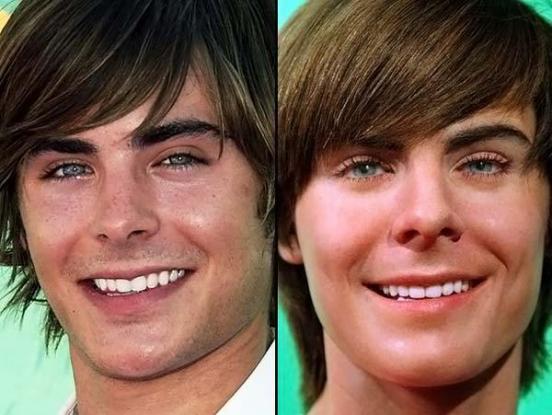 This creation gives me a kind of embarrassment - and could do better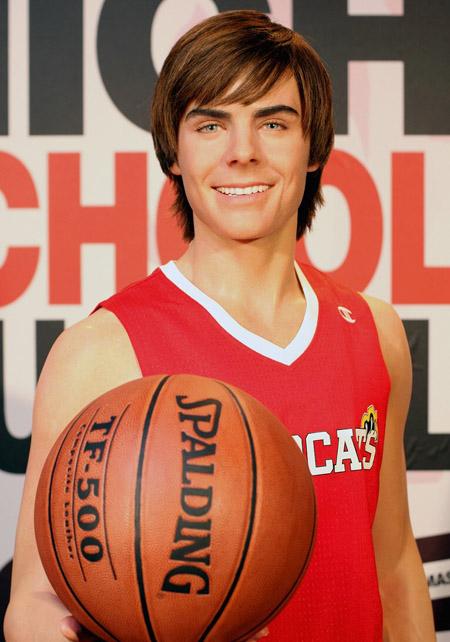 Victoria and David Beckham guessed right course, but David Wax I think something is wrong with the eyes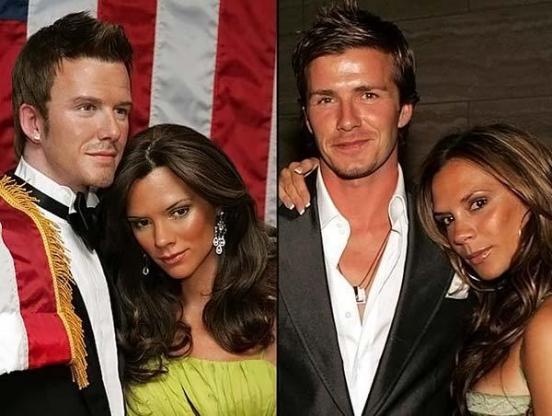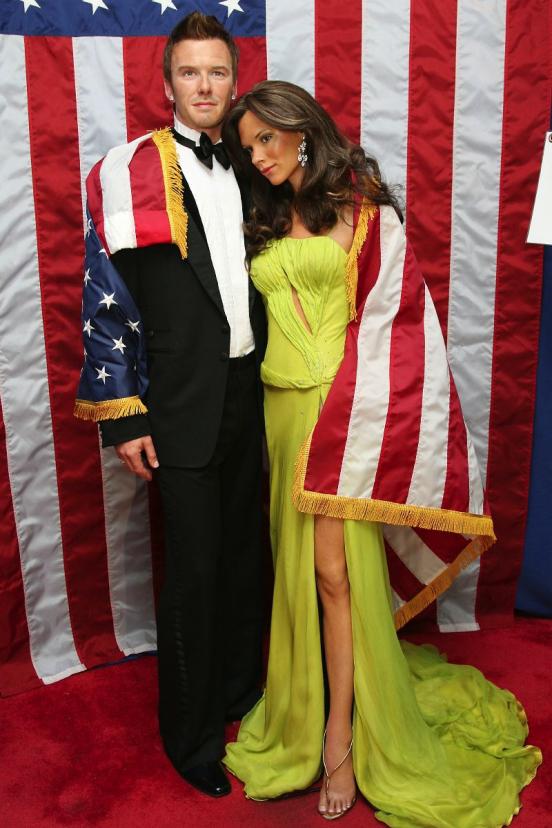 Not immediately clear what the real Selena Gomez on the left and on the right only her wax figure. "Bravo!" Creators, a very good job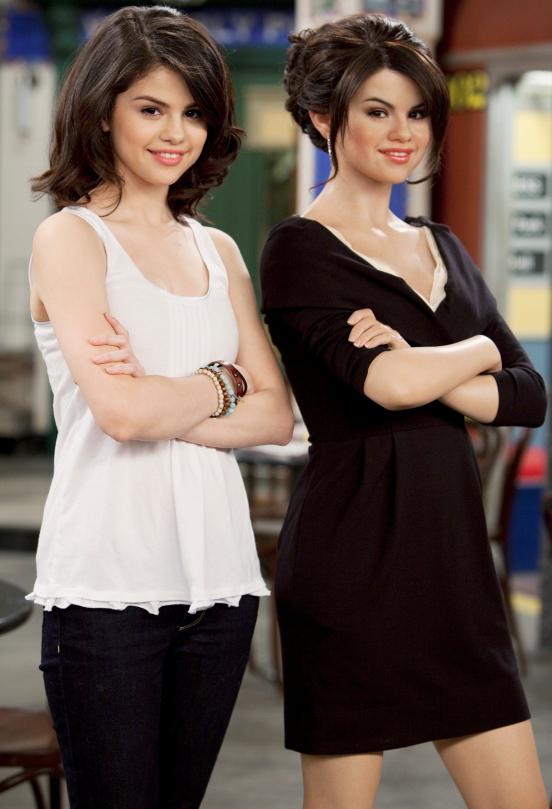 Standing right Eva Longoria made of wax and very much like living Eve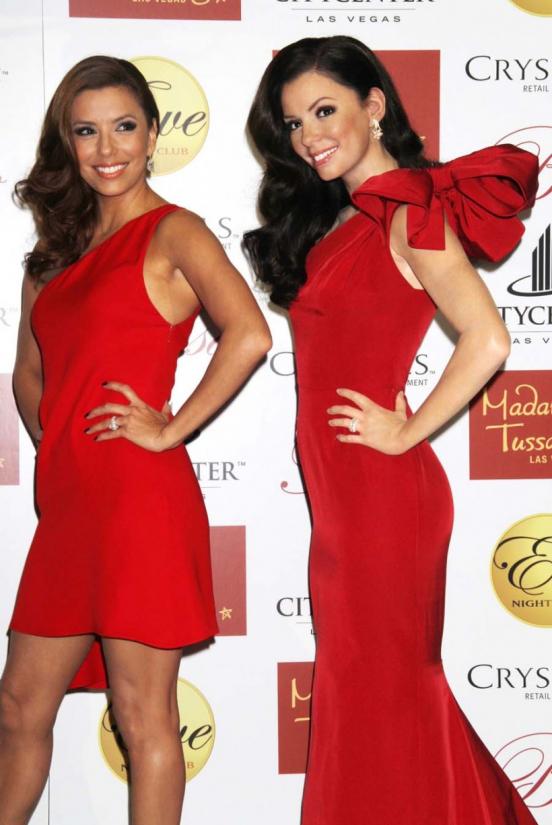 Justin Bieber in a plaid shirt is made of wax and not very much resembles this, though - the more I look at the photo, the more I start to think that still looks like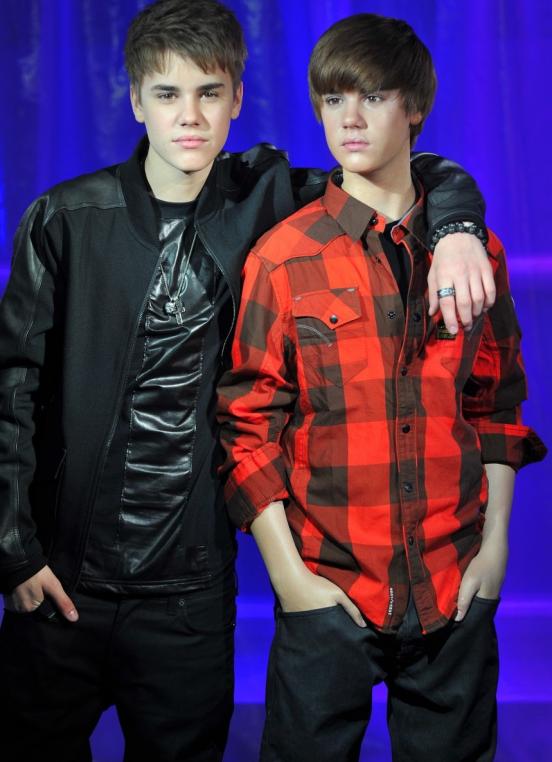 Gwen Stefani with bare belly is made of wax, but if stomach covered, I would let this navryatli has distinguished
Standing right wax Kim Kardashian somehow I am personally not impressed
Jonas Brothers somehow feeble similar to themselves)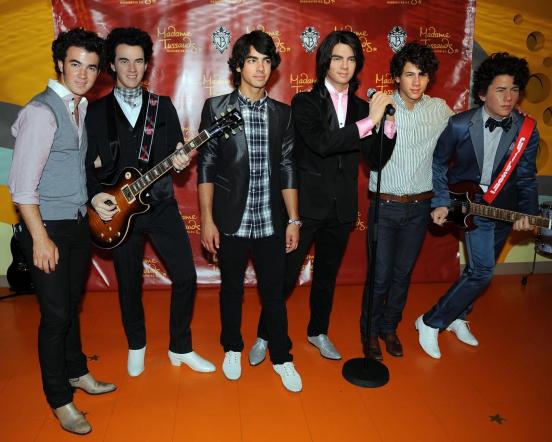 Rihanna wax
Lady Gaga wax incarnations like her very much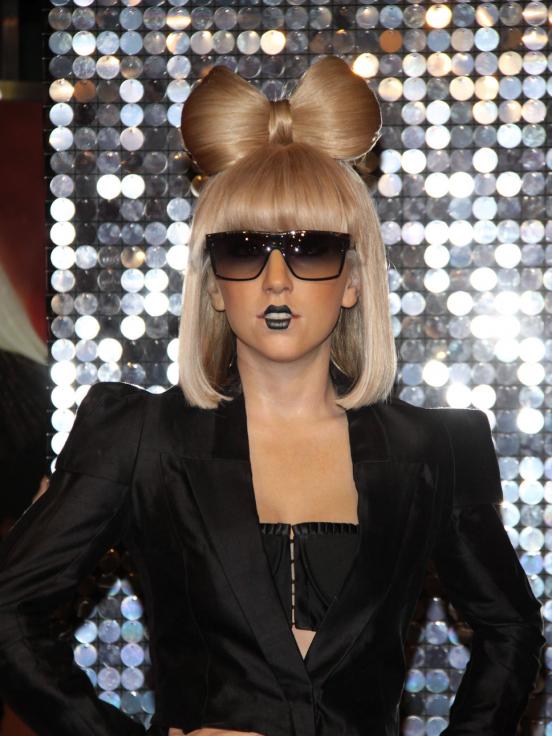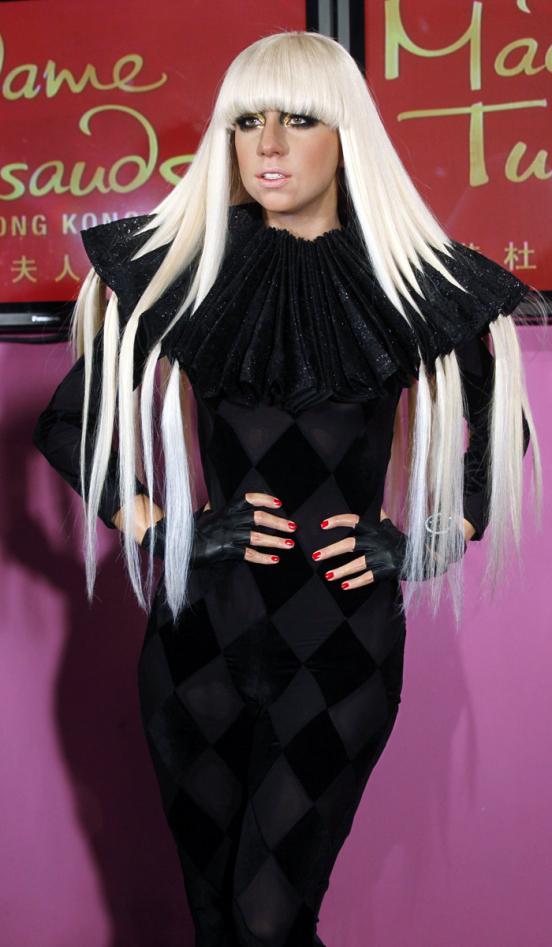 Photo: celebtoast.com, socialitelife.com