In every man there is something from the animal - this thesis has adopted a French artist Martin Roch. Mrs. Fox live in Dijon and the number of staff designer of the magazine "La Marelle".
Roh has created an incredibly funny and cute series of collages "character". Each of the 25 images of characters, is unique in its kind. The artist has attached to the bodies of the people depicted in the photographs of the century, the heads of animals, which photographed strolling through the streets of Dijon. The result here is a symbiosis of original antiques and modern.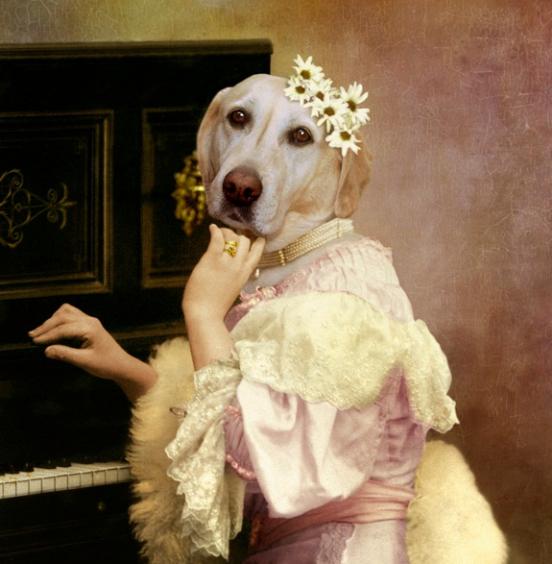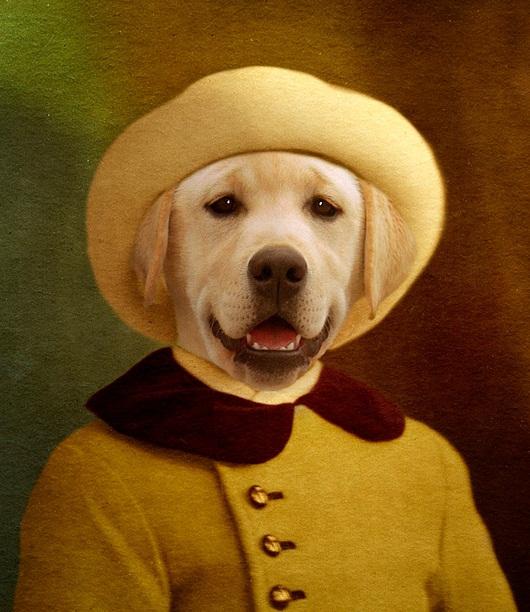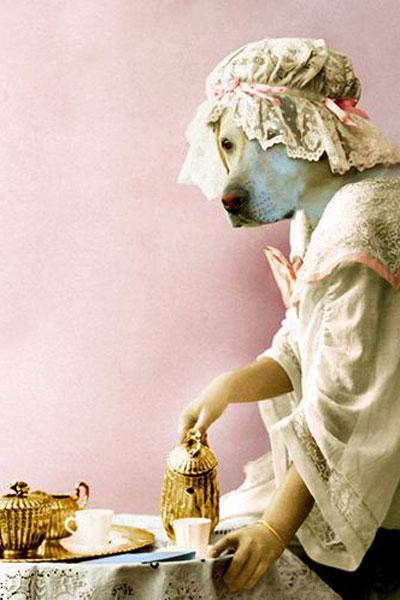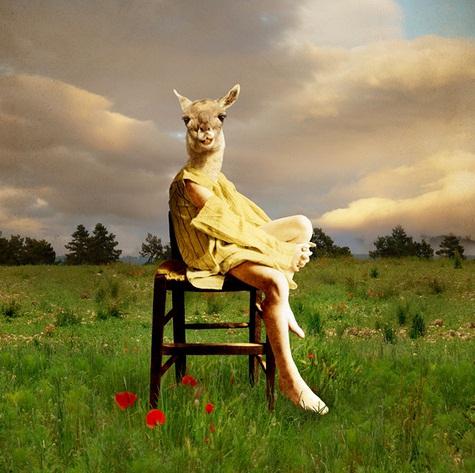 Antique photos, Mrs. Fox was looking at a flea market, and the model-animal - the familiar, the zoo, or just on the street. All of the "faces" of the animals depicted in the photos taken from nature - the art does not tolerate up!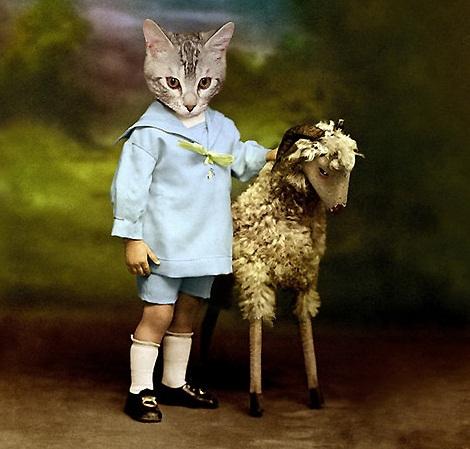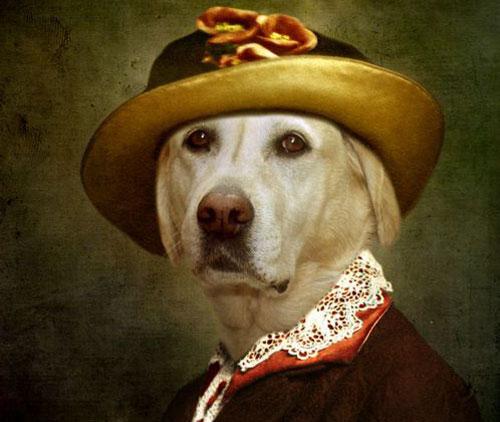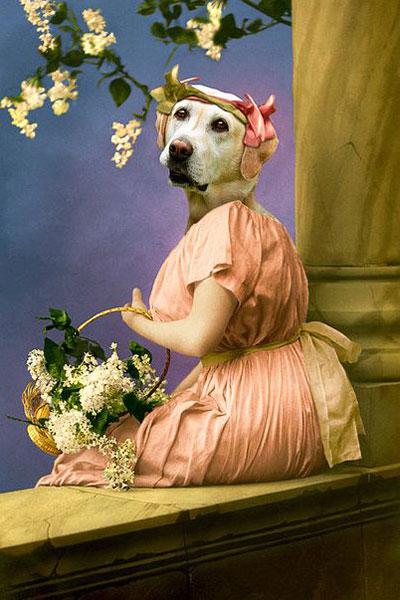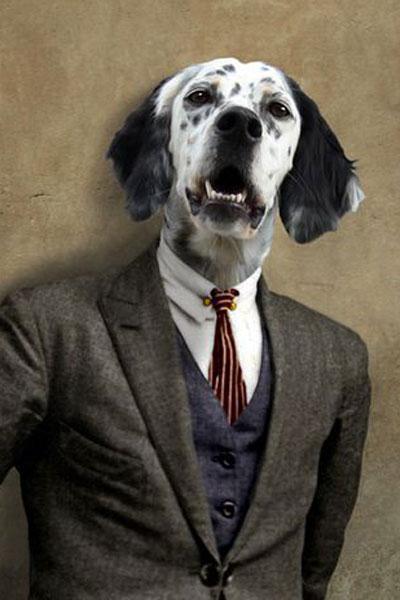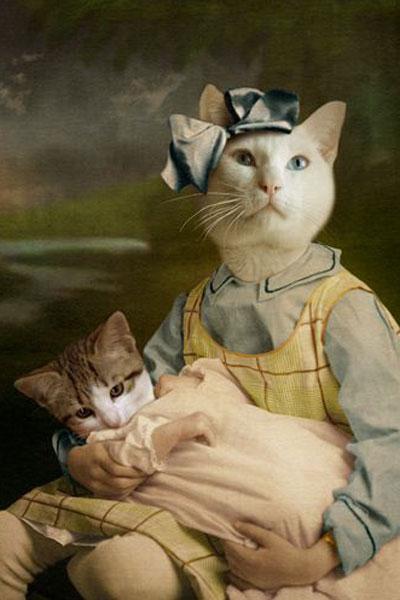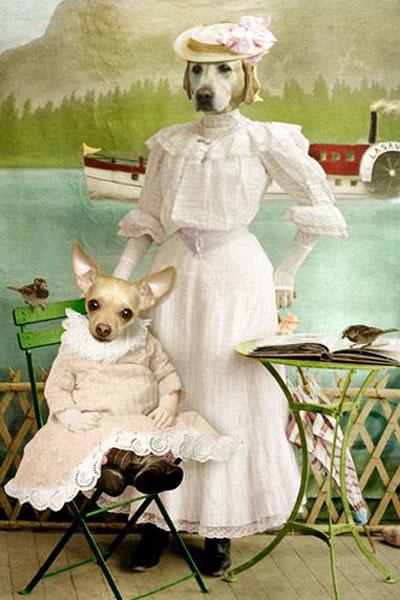 Roch work as soon as they were not called - and "kotozhivopisyu" and "chimeras", and "people-animals." The artist herself claims that in a series of "character" joined her two big passions - antique photos and pets.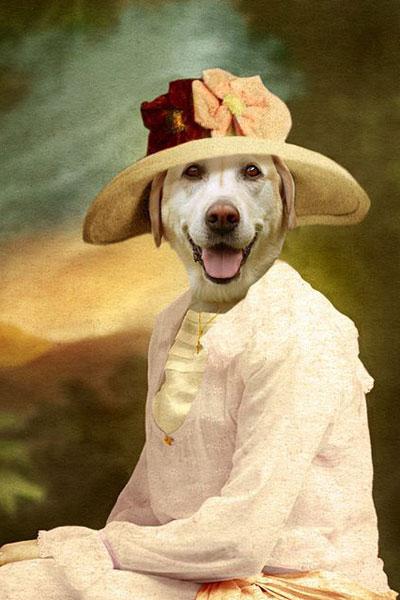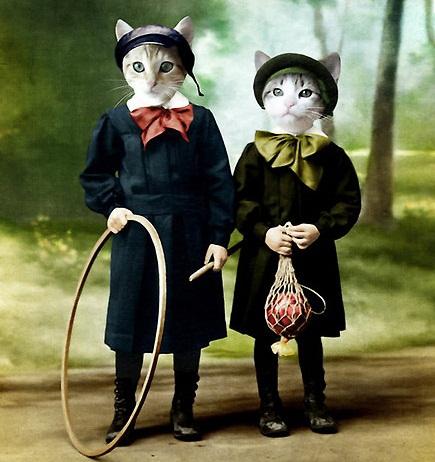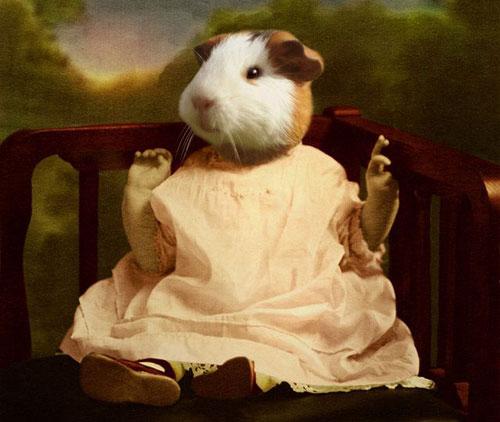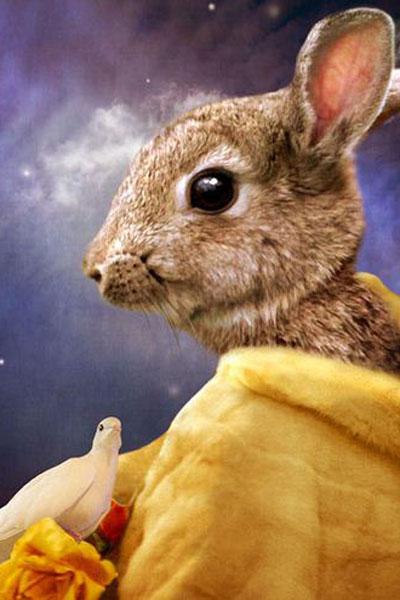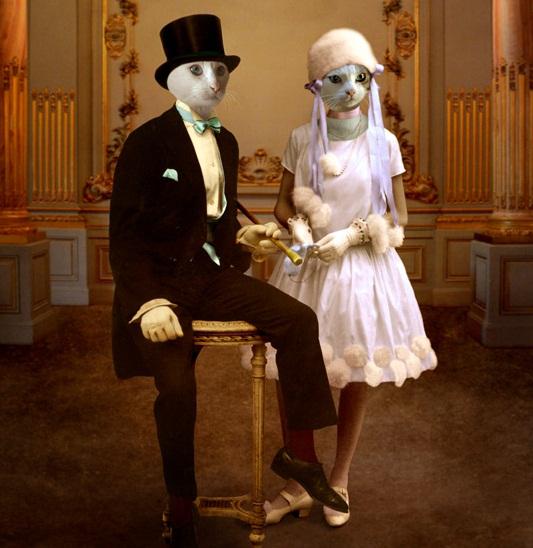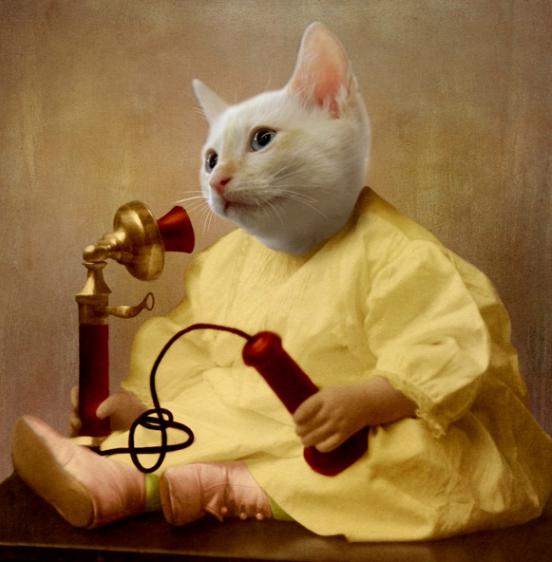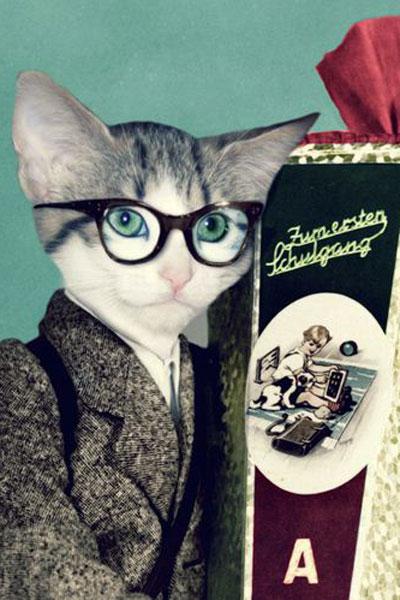 In fact, nothing in the surreal collages Roch not - artist just joined the heads of animals with human bodies by a computer program. But do not say nothing - all brilliant - just. "Character" were presented at numerous exhibitions not only in France but also in England and Germany. And the internet works Mrs. Roh spread at the speed of sound.