There are such things as the status of and the best way to support him - is to buy a car that suits your tastes and style. The machine - is a kind of modern expression that you represent. Someone value and comfort, and some speed and chic. Let's look at the most expensive and sophisticated machines of famous people.
Swarthy beauty Beyonce Knowles (Beyonce Knowles) prefer cars, which included the driver, because she does not have time to drive itself. On the 25th birthday of her then-boyfriend, stars (and in this supreg) Raper and musical legend Jay-Z gave as a gift to a convertible Rolls-Royce 1959 silver-colored clouds. Certainly little that can compare to the classic luxury car.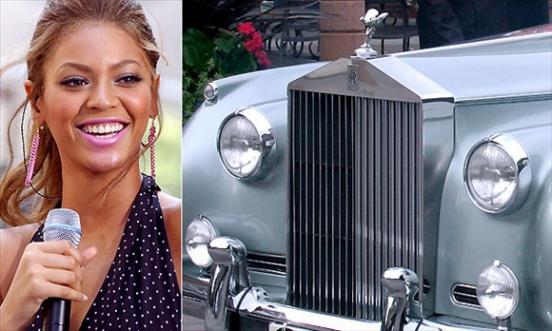 Paris Hilton (Paris Hilton) in her pink Bentley. For me as a kind of color for cars - vulgarschina, but the taste and color ... as they say.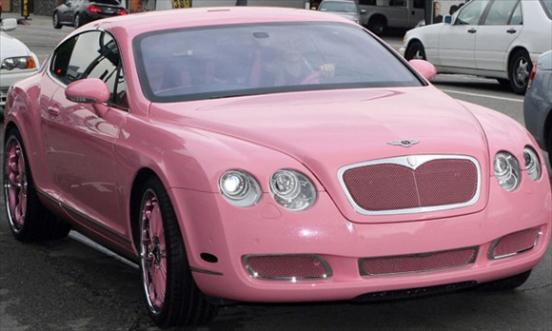 Farrell Williams (Pharrel Williams) - frantmen group NERD and one of the founders of clothing lines Billionaire Boys Club and Ice Cream - is famous for its exquisite taste. That's why it fashionable and expensive car - Mercedes-Benz SLR McLaren for 455.000 $
The star of the series "The Hills" Lauren Conrad (Lauren Conrad) goes out of his Audi R8. Lauren rides in it for the Los Angelis. It's just a super-car can accelerate to 290 km / h.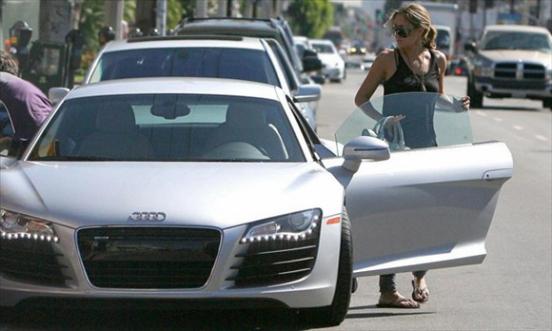 What actress Reese Witherspoon (Reese Witherspoon), receiving $ 20,000,000 for the painting, we need such a bomb is not clear, but it certainly looks very cool.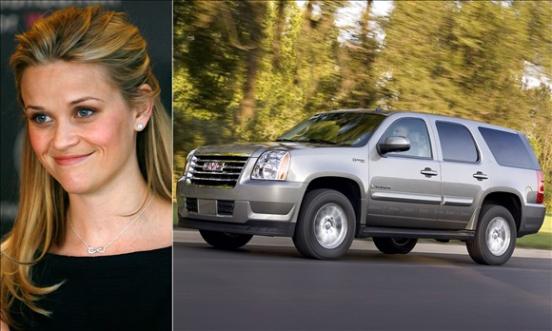 Their most recognizable member of the Black Eyed Peas, Fergie after - Vilayem (will.i.am) and steel grit the Tesla Roadster, developed on the basis of super sportivnoygo Lotus Elise. This baby provides 248 horsepower. As once said Flea - bassist Red Hot Chili Peppers, Porsche, compared with Telsa a golf cart.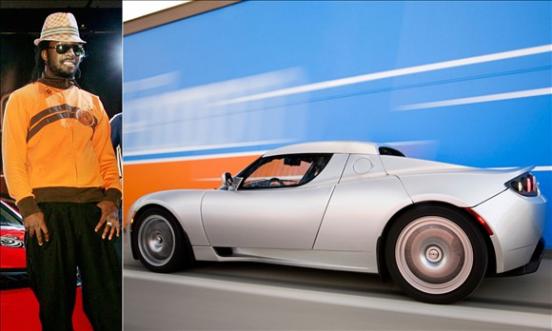 Judge and producer of the British X-Factor, and just a good man - Simon Cole (Simon Cowell) owns the most expensive and fastest car in existence today - Bugatti Veyron. The cost of the car is about 1, 5.000.000 $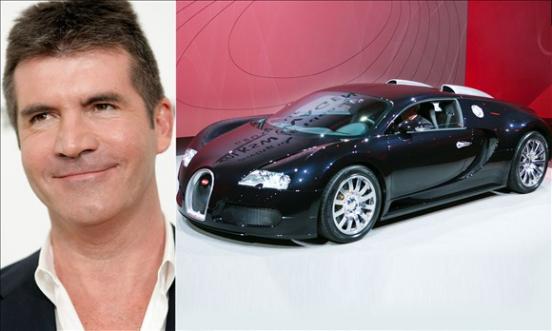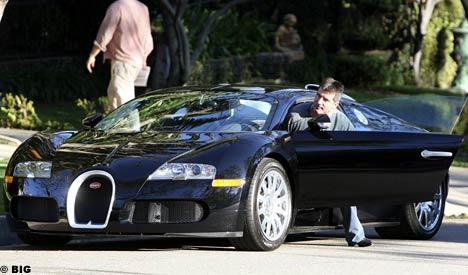 David Beckham (David Beckham) travels through the streets of Los Angelis driving his Rolls-Royce Phantom Drophead Coupe.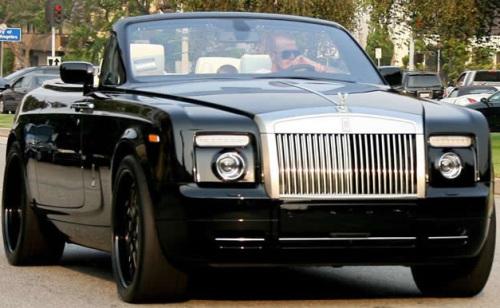 This luxury car ($ 400,000) is a collection of exclusive cars soccer stars. His collection includes:
The Porsche 911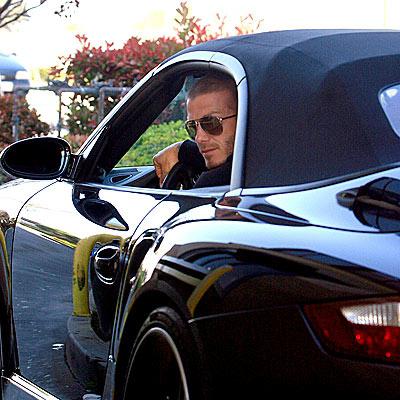 Jeep Wrangler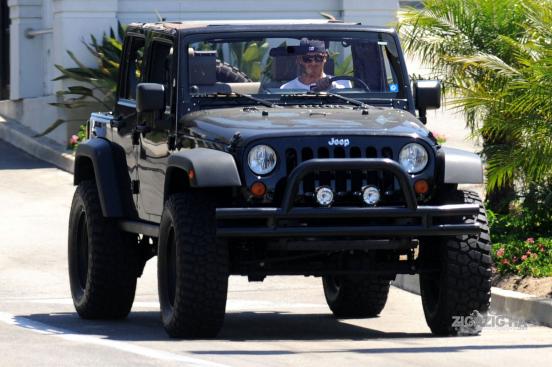 Ferrari F430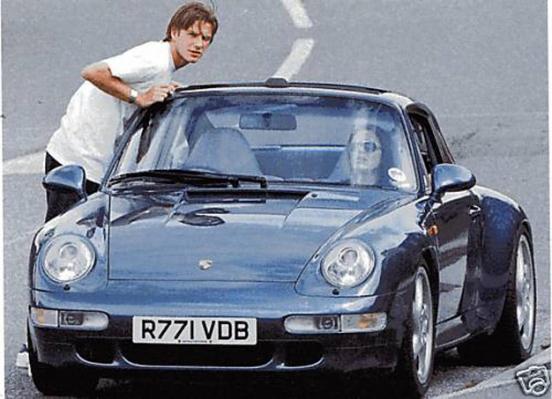 V10 Lamborghini Gallardo
At spouses David - Victoria Beckham white Porsche 911 Cabriolet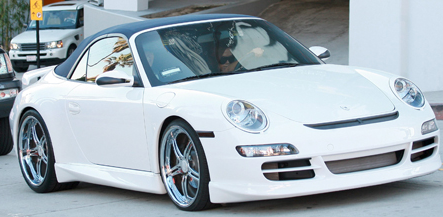 Machine Kim Kardashian (Kim Karsashian) luxurious, like herself. Świecko lady Kim at the wheel of the Ferrari 458 Italia.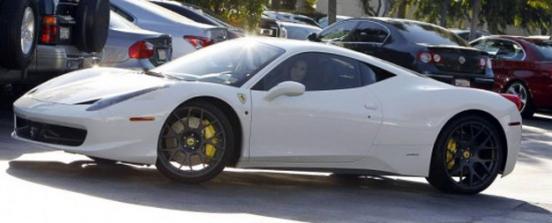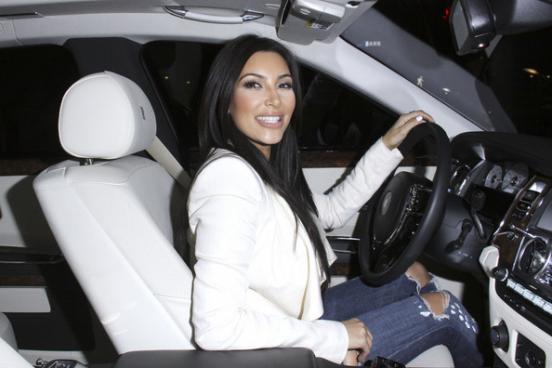 Kim Bentley.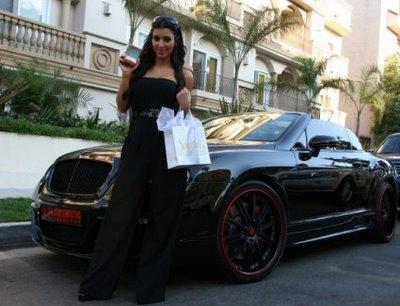 Maybe now Ashton Kutcher (Ashton Kutcher) someone in a black list, but the conciliation - few people did not like the man with the luxury cars like Ferrari California.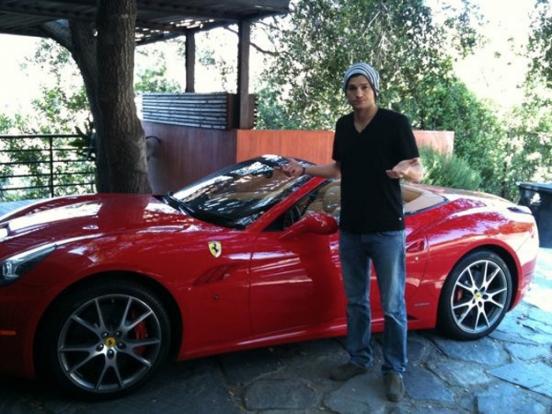 And Zack Efron (Zac Efron) like his Audi R8.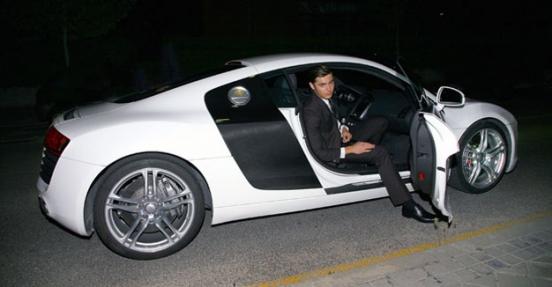 American fashion icon Ralph Lauren (Ralph Lauren) collects rare cars. Only 39 beautiful Italian cars of the entire collection were released from 1962 to 1964, which are estimated from 2.000.000 to 5.000.000 $
One of these cars is the Ferrari 250 GTO 1962go year.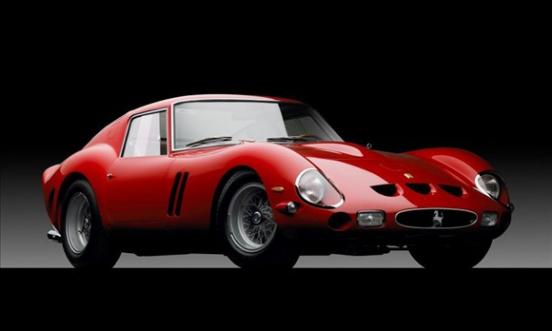 Jealous? They then? Yah… ;)