The Stockholm metro (Stockholms tunnelbana) is often called the longest art gallery world.
About 90 of the 100 metro stations offer visitors the opportunity to get acquainted with the work of
representatives of various types and directions of art. Here and fairy grottoes
(Many stations cut into the rocks as the cave), and sculpture, and the corners of classical architecture,
and wall reliefs, mosaics, graffiti and even video installations. The metro is often arranged exhibitions.
His work of the Stockholm metro provide several hundreds of artists.
Previously, the state annually invested in the underground gallery of about $ 1, 5 million.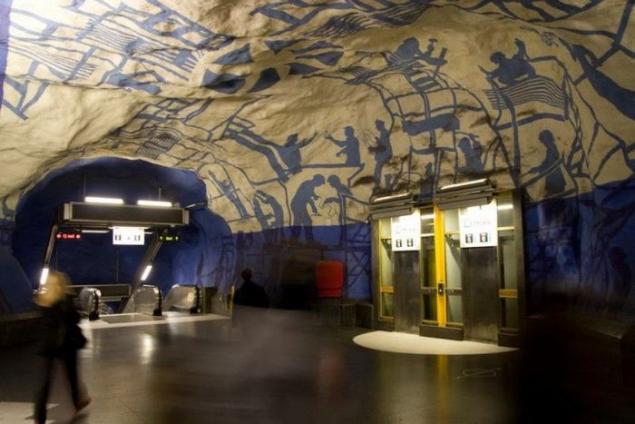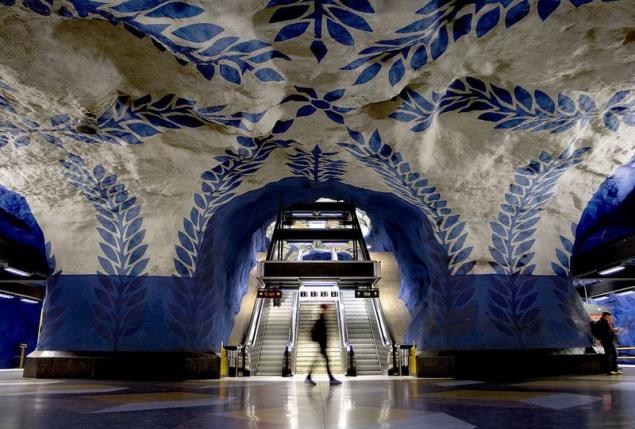 1. Station T-Centralen.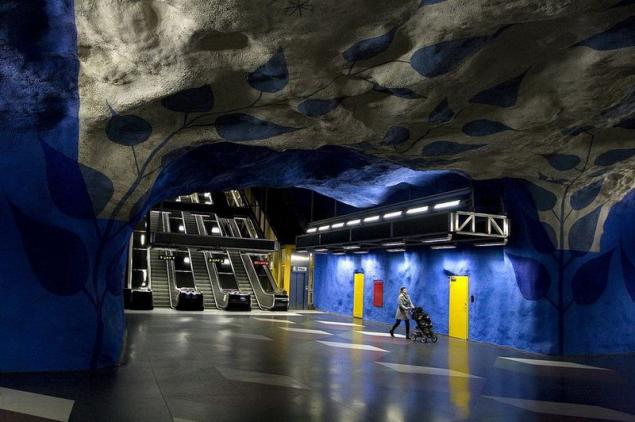 2. The walls are painted in blue, arches painted blue images of branches with leaves and silhouettes of construction workers.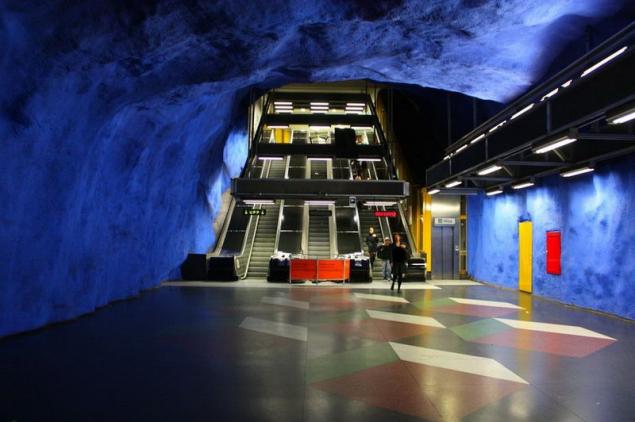 3. Total Stockholms tunnelbana consists of three lines: Blue (Bla Linjen), Red (Roda linjen) and Green (Grona linjen). All three lines converge on T-centralen, where the main railway station (Central Station), the central bus station (CityTerminalen).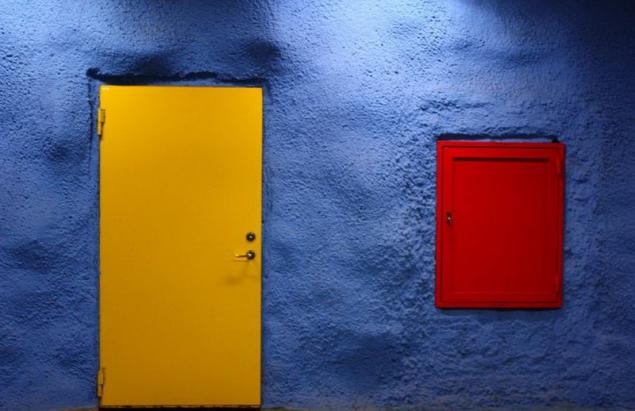 4. More is a place called the Stockholm C. From here you can go anywhere in Stockholm, Sweden, Scandinavia, as well as in any airport (by train, by bus) and from there all over the world.
5. perpetuating metro builders.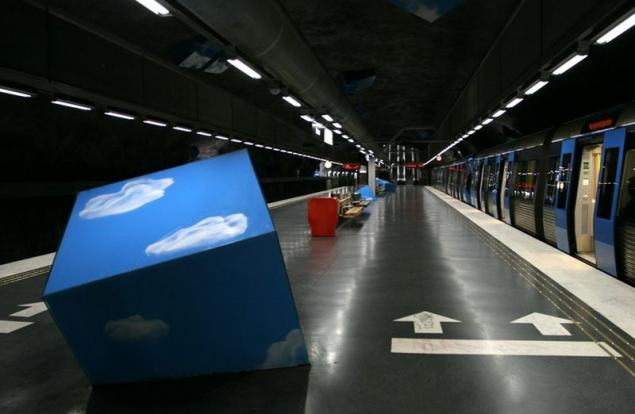 6. The station Vreten. Rocks, which cut down the station, decorated with sky-blue cubes sticking out of the floor, walls and ceiling.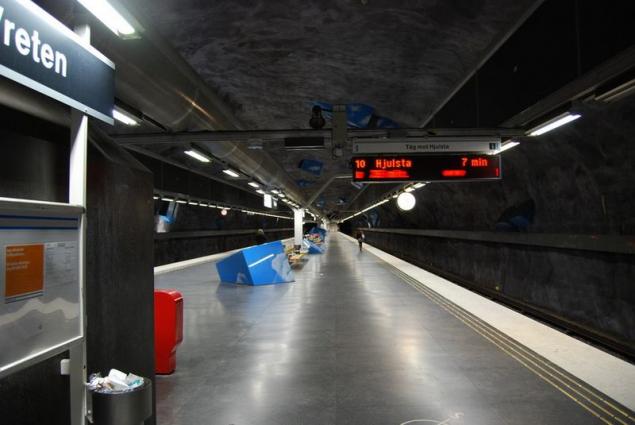 7. The time remaining until the arrival of the train, is displayed on the scoreboard.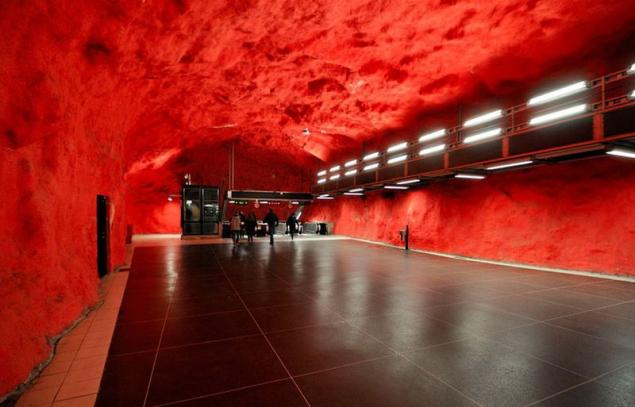 8. The station Solna centrum.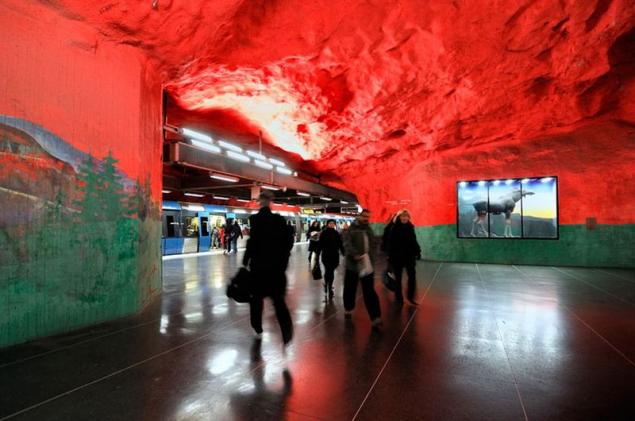 9. One of the most colorful and contrasting stations. Painted in bright red and green colors.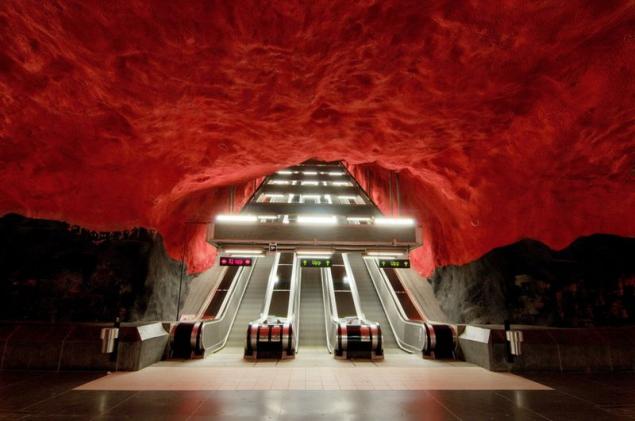 10. Theme station - as people cut down the forest and build in its place his life: on the one side of the station drawn a lot of wood in the middle of his massively cut down and houses being built, and at the other end already people live and work.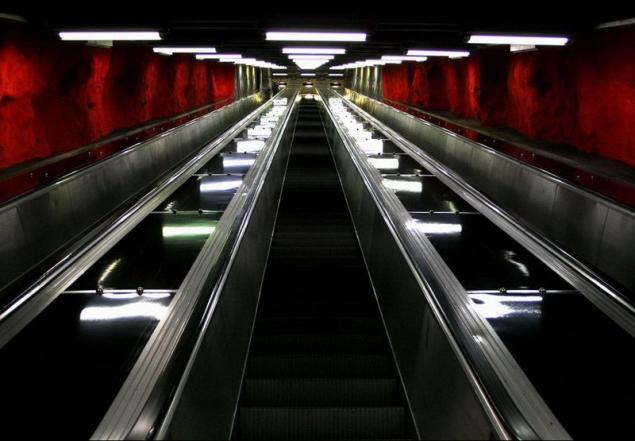 11. There is one feature of escalators. Let's say you come to some distant station and want to go upstairs. You walk up the escalator, and it does not work. And nobody around. In this case, you just need to go to the escalator and he turns himself.
12. Station Kungstradgarden - «Royal Gardens." Framed rock art in the style of "Hall of the Mountain King."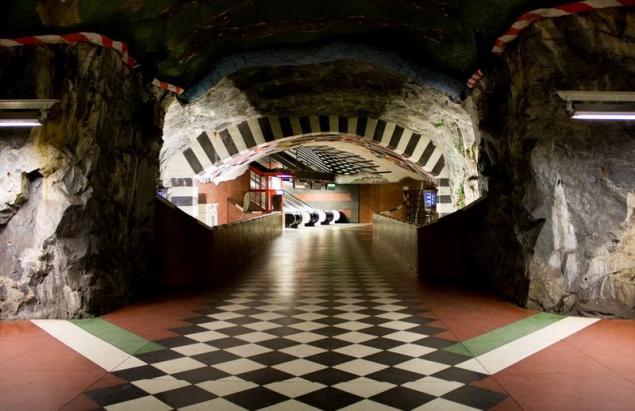 13.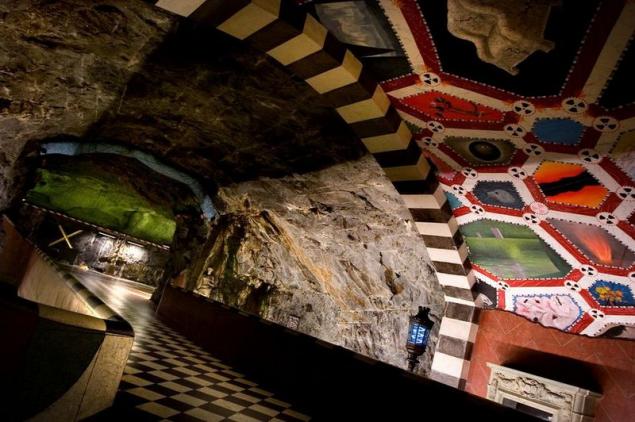 14.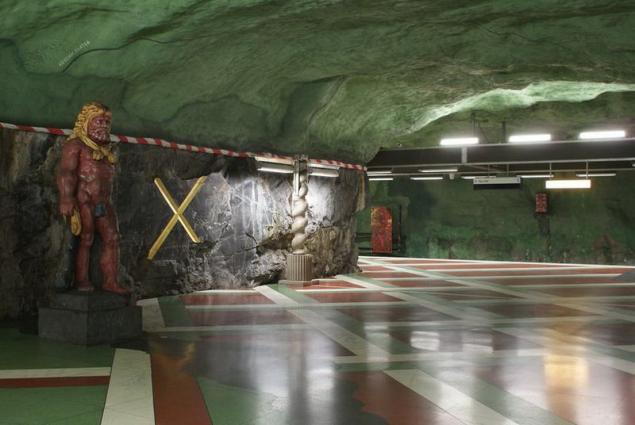 15.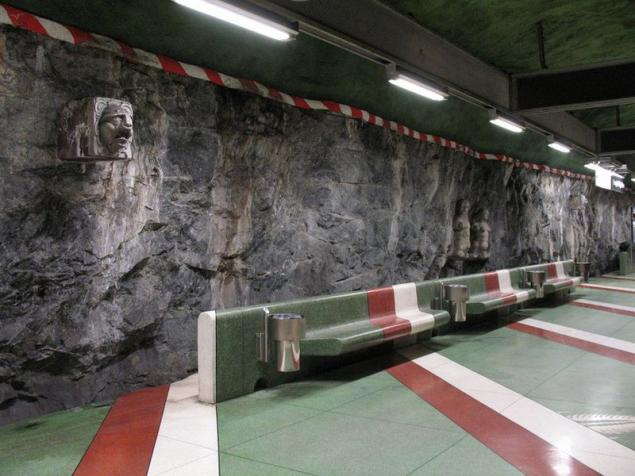 16.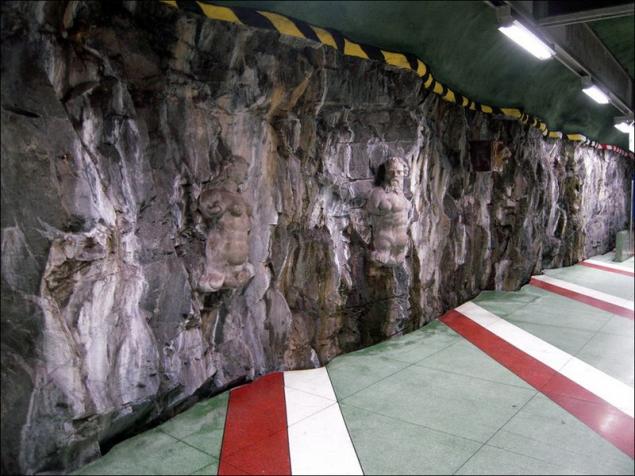 17.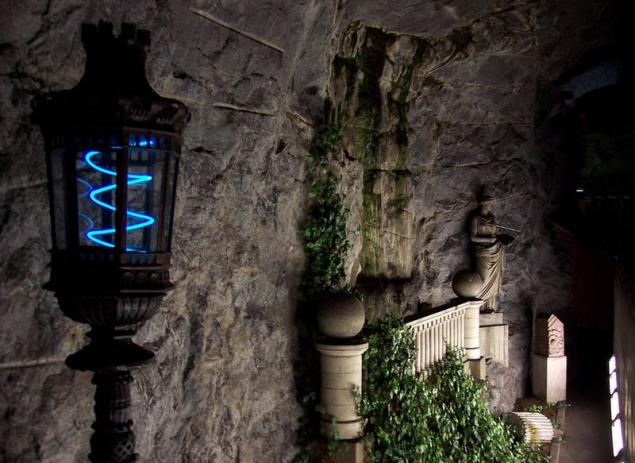 18.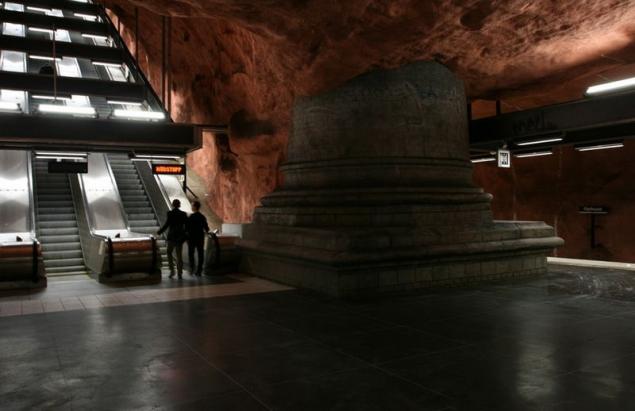 19. In addition to escalators there are elevators, escalators are duplicates and which are widely used by people with strollers graco and other manufacturers.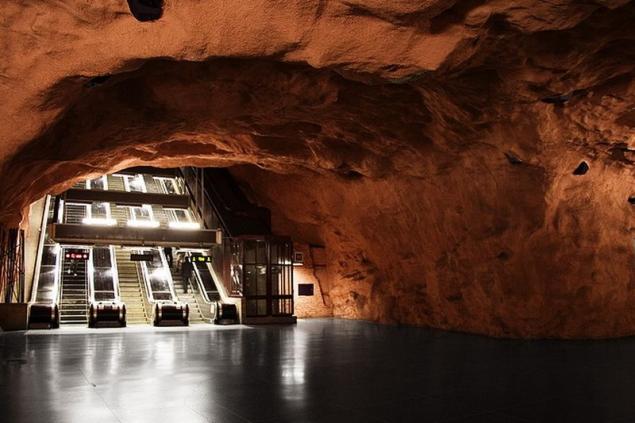 20. It happens that the elevator goes directly to the surface. Looks unusual - in the middle of the sidewalk stands a glass box. It comes and goes down people.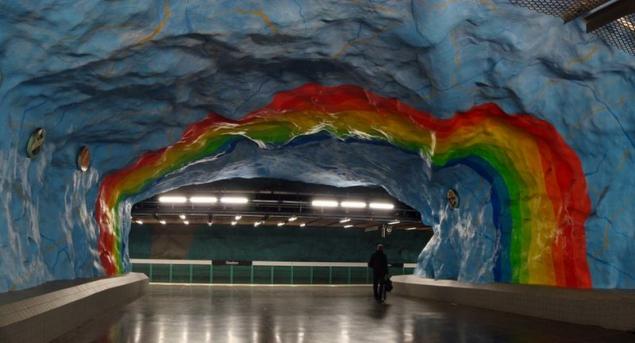 21. Lost in Stockholm metro man conquering the Moscow subway, it is simply impossible.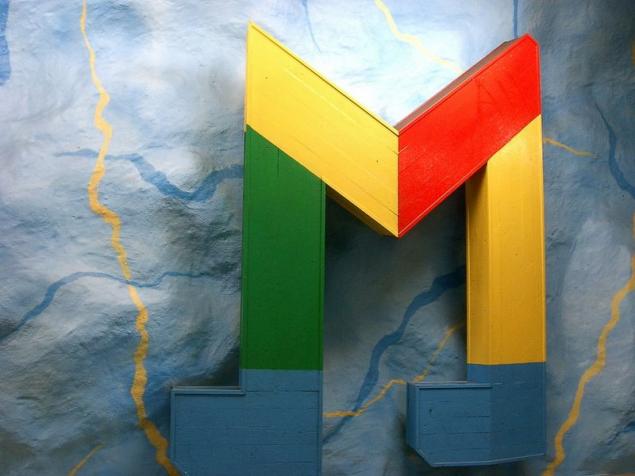 22. Everywhere hang quite easy to understand pointers, but read them first, you need to carefully, can transplant in the spirit of China Town.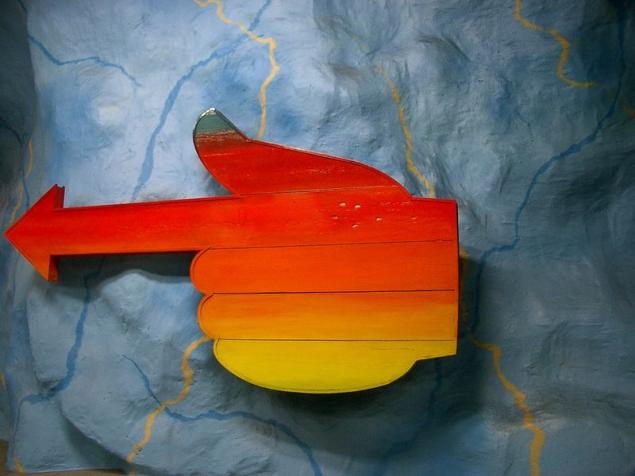 23. In addition, you need to clearly remember that the lines tend to be divided into several areas. Theoretically, there is a nonzero probability of the transition take a commuter train (Pendeltag), but to do so in their right mind is very difficult.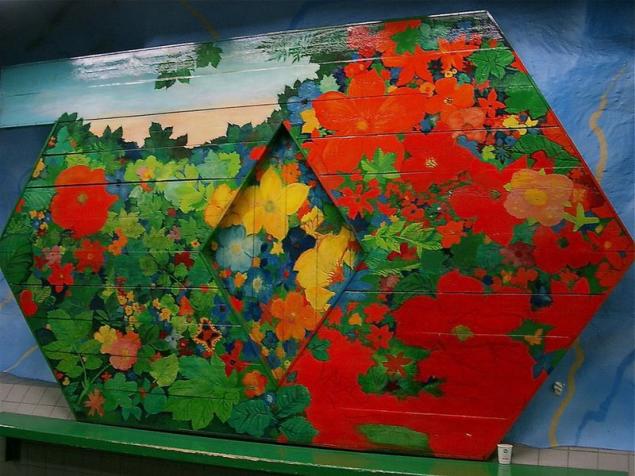 24.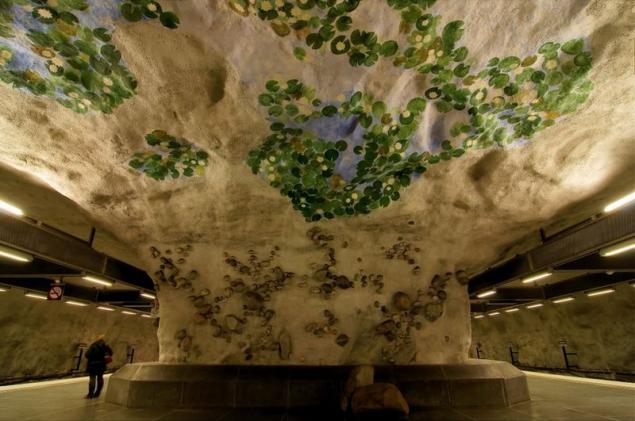 25. The names of the stations to announce a pleasant female voice.
26. Works Stockholms tunnelbana from 5.00 to 1.00, on Fridays and Saturdays until 4.00.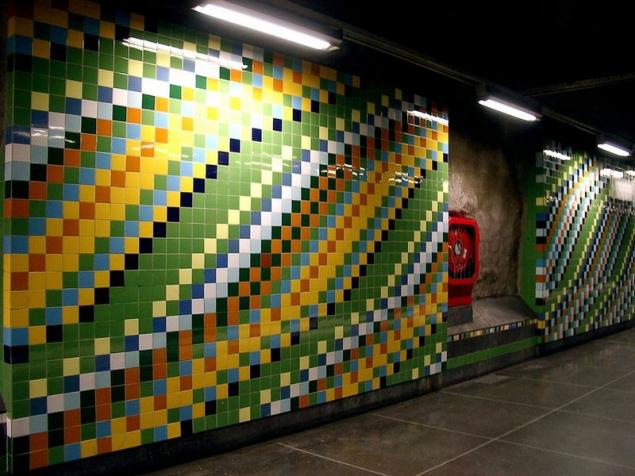 27. Payment of travel has its own peculiarities. Stockholm is divided into three territorial areas of transportation, and tickets are valid for all areas of transport for 1 hour. Tickets can be bought from the Comptroller metro station, in the heart of SL-in kiosks network Pressbyra, ticket machines available at bus stops, or by phone via SMS (1 ticket costs 20 CZK - 2, 6 dollars).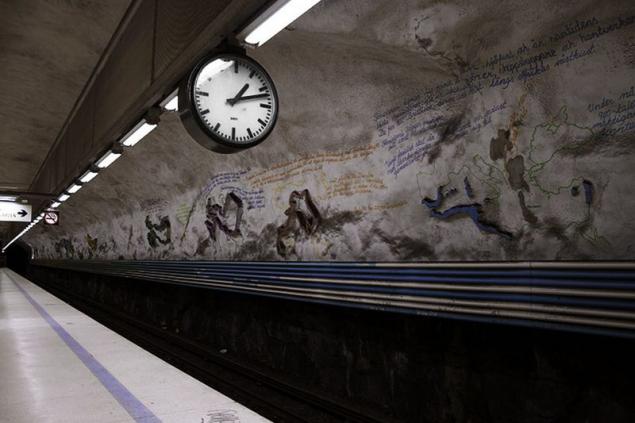 28. It is also possible to buy for 100 crowns a special tourist ticket, which allows travel on all modes of transport for 24 hours. In the subway are familiar to us turnstiles, but they are adapted only for owners of travel. All other passengers pass through an automatic gate next to a glass cockpit controller, acquiring or pre-purchased ticket kompostiruya him.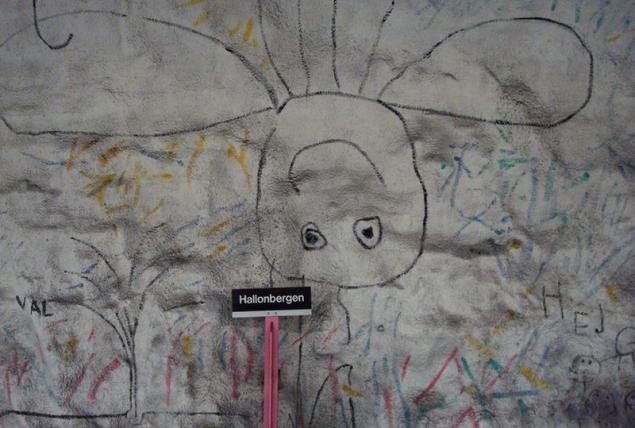 29. Station Hallonbergen decorated in the style of images of children's drawings.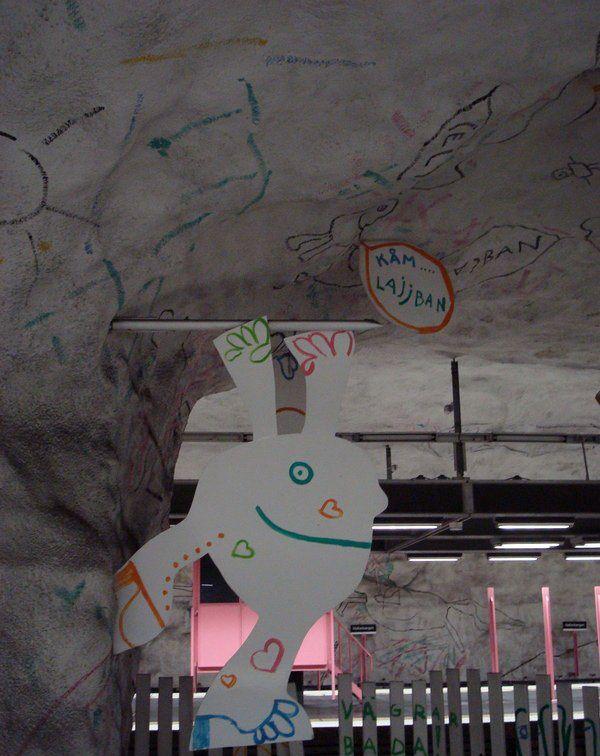 30.
31. avant-garde installation at one of the stations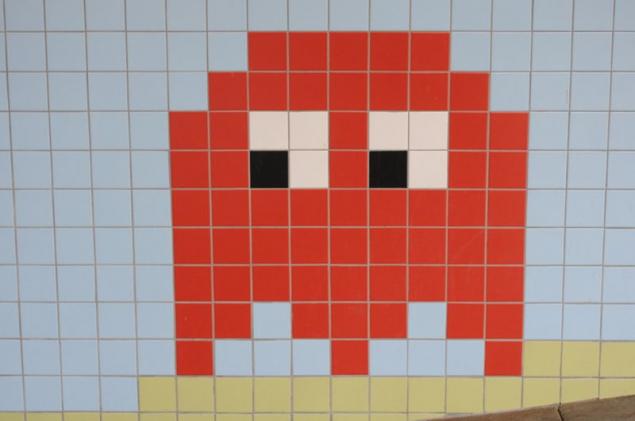 32.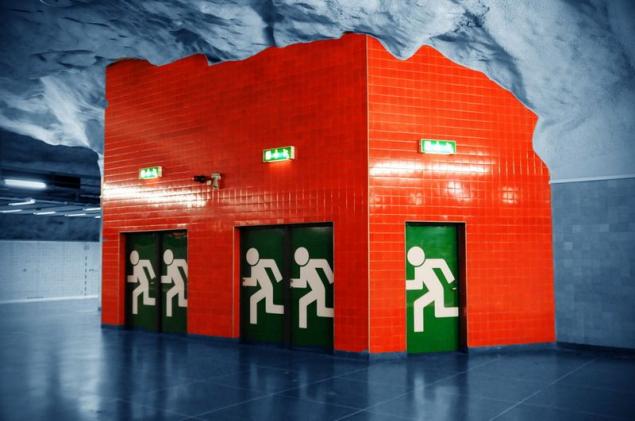 33.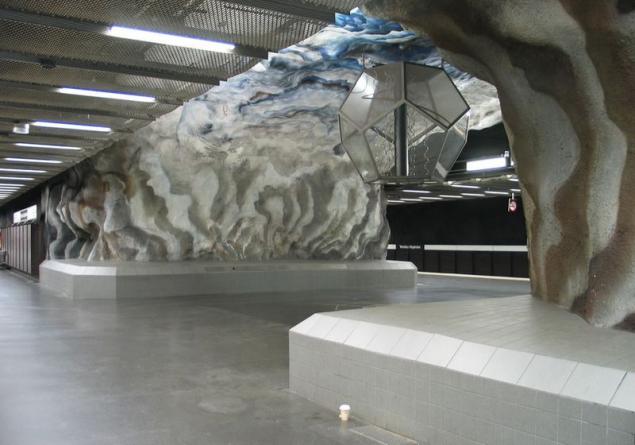 34.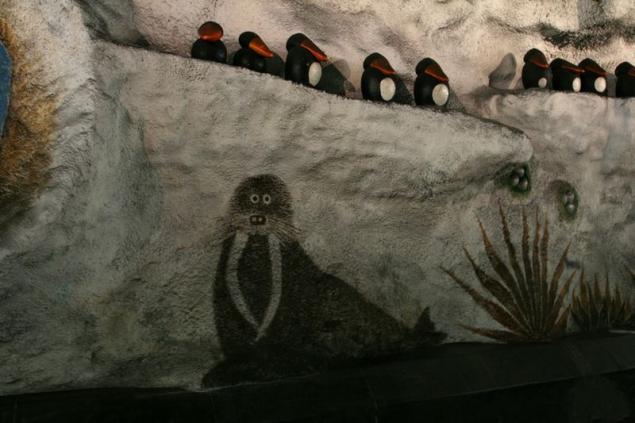 35. The composition of Antarctic station Tensta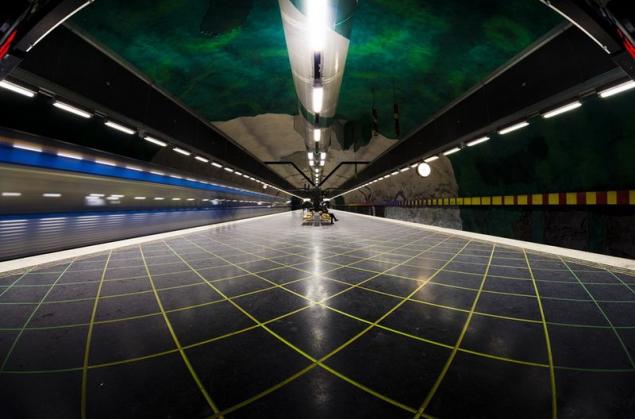 36. Station Huvudsta. Making something like a green Christmas tree with colorful decorations.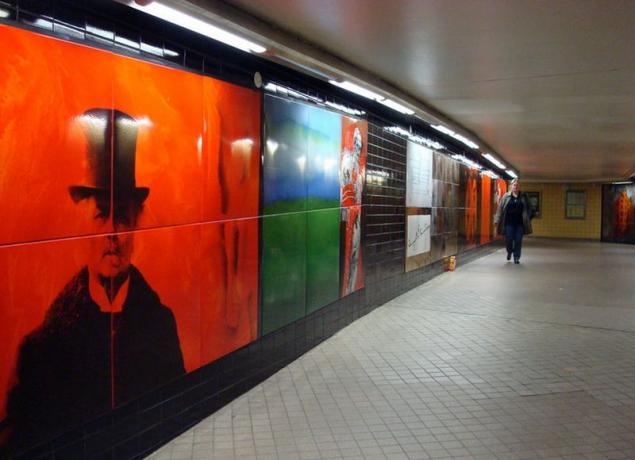 37.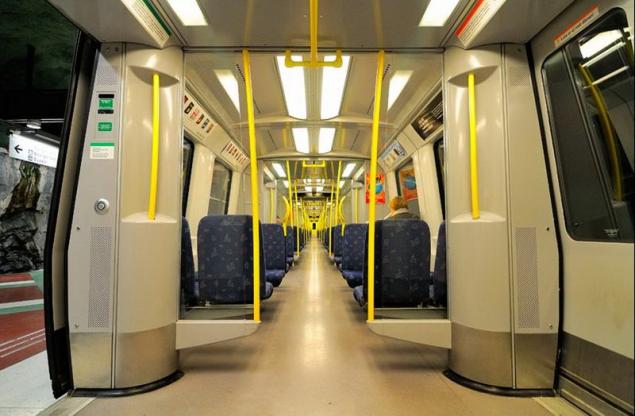 38. The Swedish Metro totally silent. During the train can safely talk.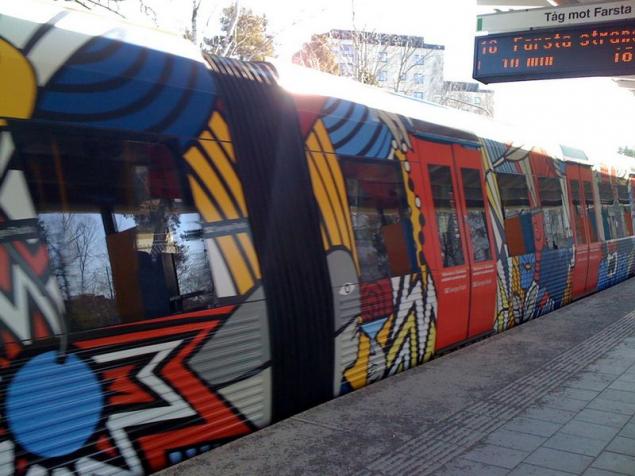 39.
Source