Celebrities who receive millions for his work, accustomed to travel to Bentley or Lamborghini, but sometimes they park their cars in order to get down to the roots, and a ride on the subway. Cheap and cheerful.
Gentleman Keanu Reeves (once in the subway he nobly gave way to a woman), a frequent guest of the wagons ...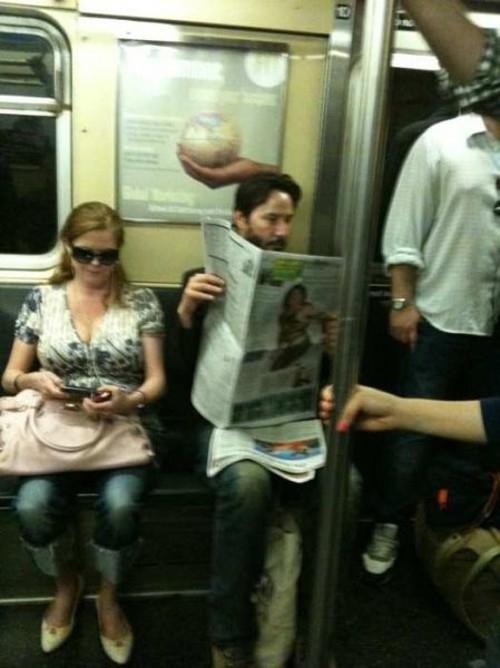 Lindsay Lohan and her ex-girlfriend Samantha Ronson sat down on the seat and quietly waiting for their stops. Picture taken four years ago, but now LiLo does not go on the subway ...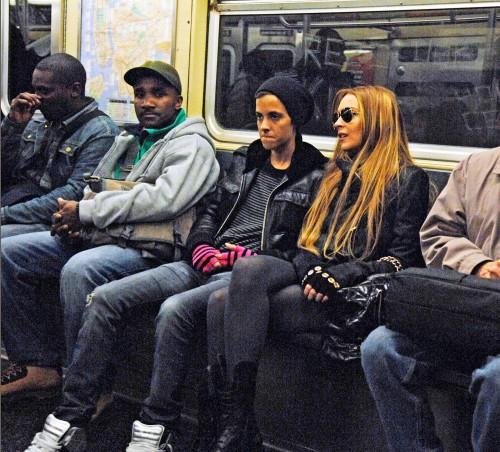 In November 2010 feet of Kim Kardashian and Kourtney first set foot on the subway station. Prior to that, the sisters were in the subway, but even in such an unusual situation for themselves, Kim does not forget about the main essence of the photo - dakfeyse.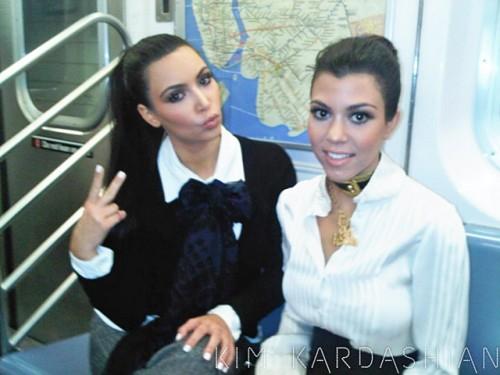 Zoe Saldana also chose fellow traveler sister. Along with it, they swept through the New York subway in May 2012. Without too much fuss they did it in the late evening.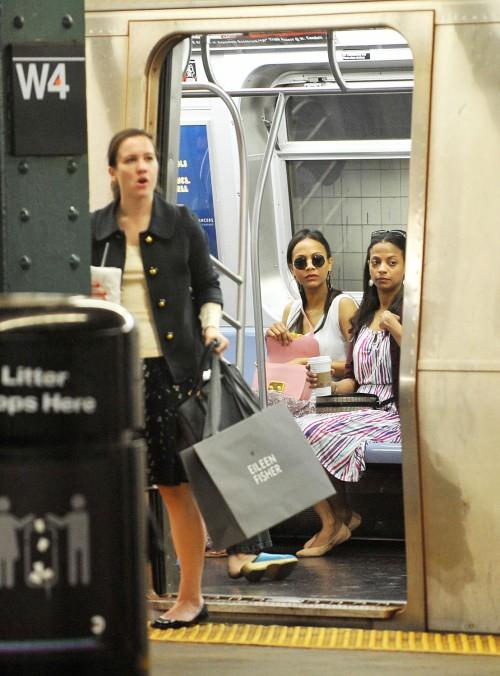 As an ordinary girl, not a star, actress Jessica Alba went on the subway with a cup of coffee. The participants were taken aback, but interfere with Jess to warm cold February evening did not.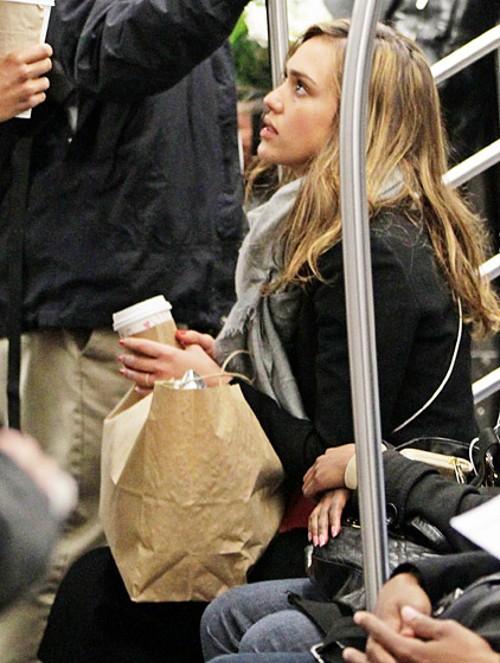 Supermodels on the subway do not go? As if there's no way if the model Tyra Banks, wait Surprise.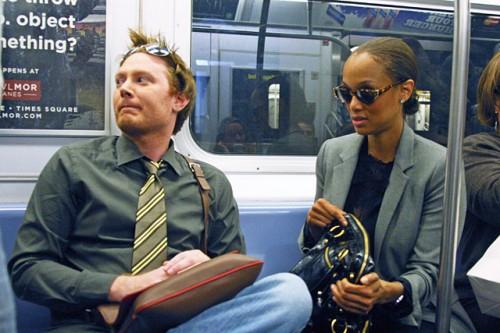 Bradley Cooper stands alone waiting for his train.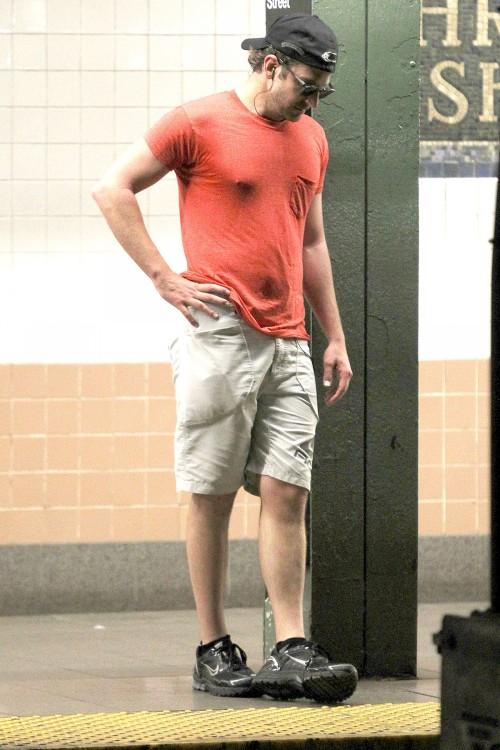 Well, Anne Hathaway and her fiance Adam Shulman bored once. They enjoy each other's company, even in the subway with a huge crowd of people. Boldly and very romantic!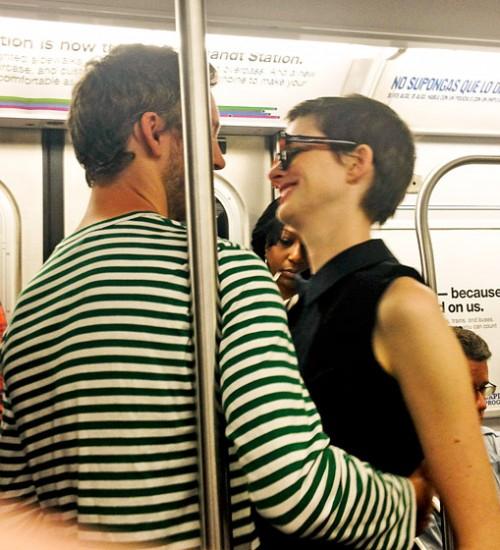 May 2007. Claire Danes patiently waiting for its membership, sitting on a bench.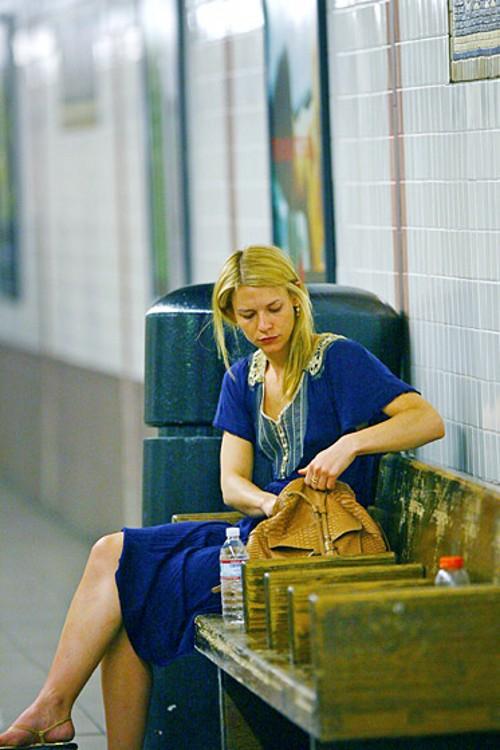 Maggie Gyllenhaal read daily newspapers and in general nobody to her case: man listening to music on the left and on the right surely their cockroaches in my head enough.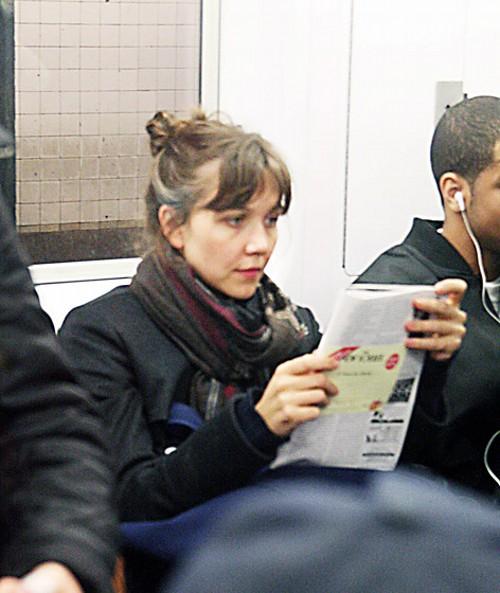 Christina Ricci was spotted on the subway earlier this year and whatever dark glasses on it may be, people recognized her. Star not to fans, she scribbles message to someone.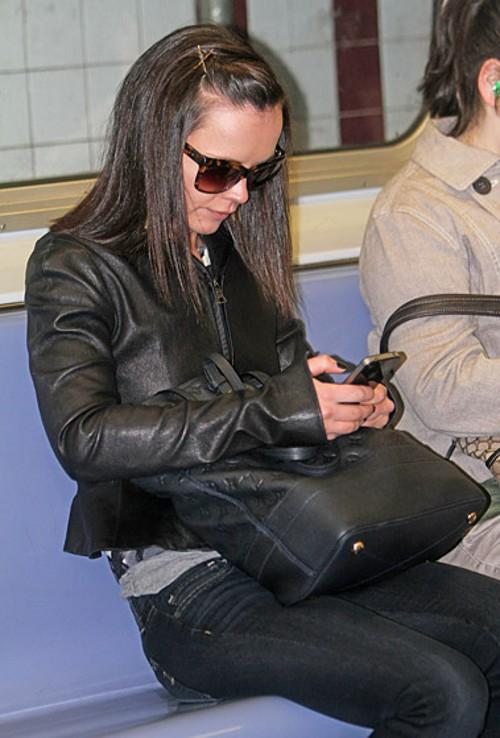 On «MTV Video Music Awards» 2009 Room Taylor Swift caused delight. She sang her hit «You Belong With Me» in a subway car.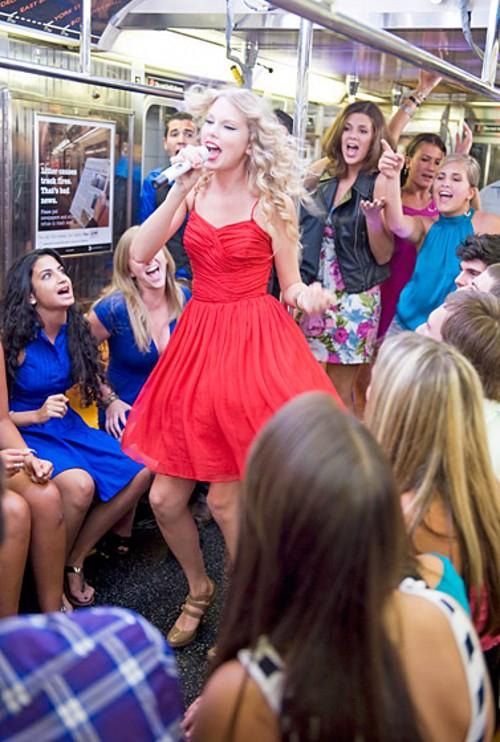 Approximate daddy Hugh Jackman drive their children Oscar and Ava to a close friend, Vincent D'Onofrio.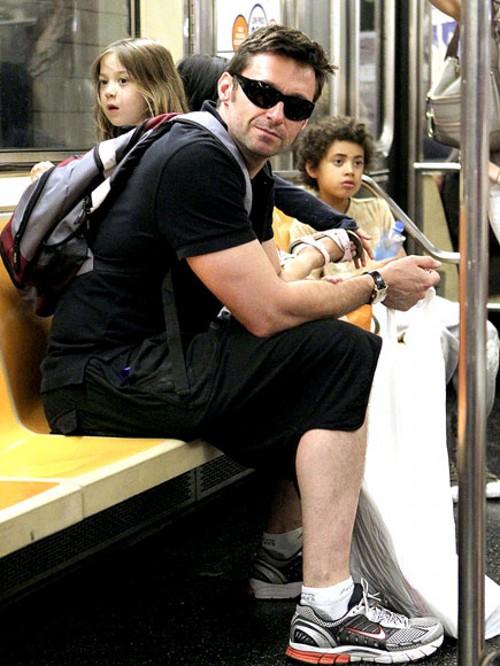 Emmy Rossum and her adorable four-legged friend out of the subway.
Not an ounce of makeup is not on the sleepy Julianne Moore, who comes out of the New York City subway.
Madonna and Metro - are incompatible, but the singer likes to shock the audience.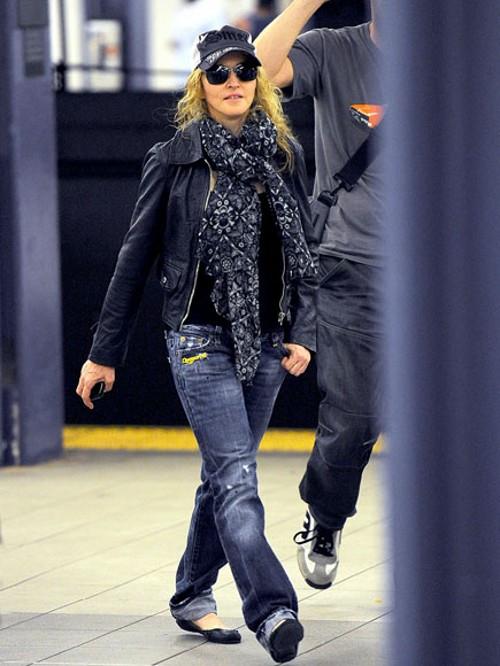 Meryl Streep had once traveled in the subway.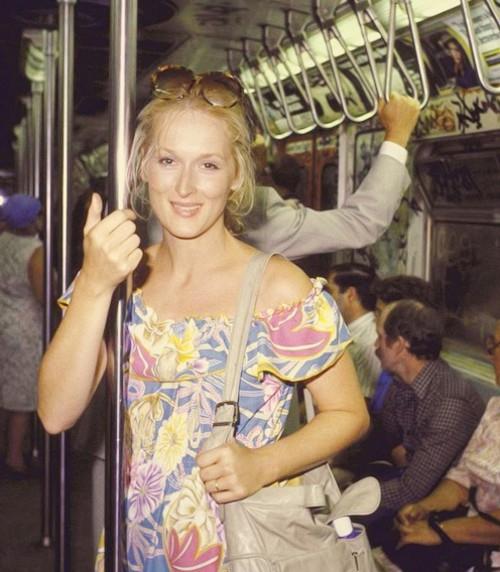 Jake Gyllenhaal perfectly conspire, but one of the passengers still recognized him as a famous actor.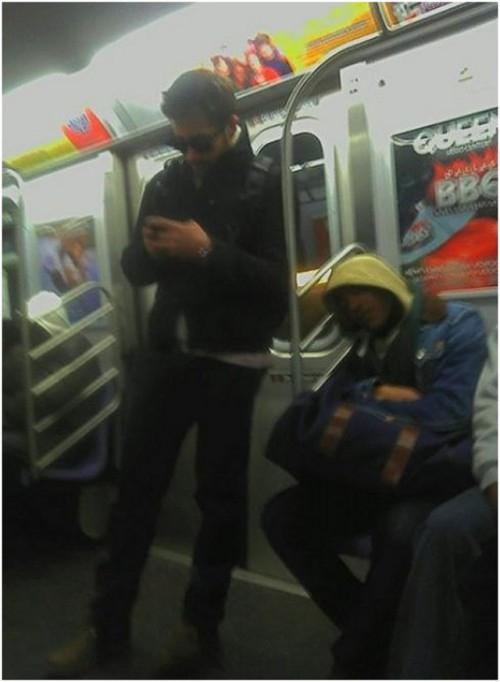 Arnold Schwarzenegger honored with his presence the Moscow metro. Behind Arnie powerful armor - his guards.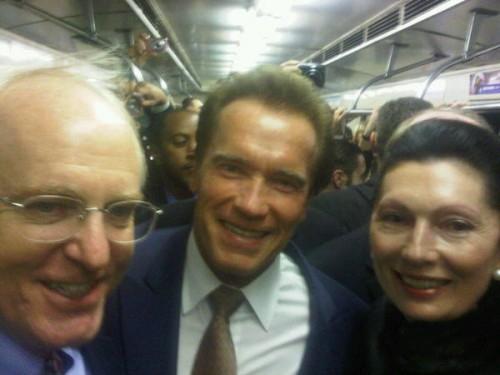 Rihanna has pleased fans and also descended into the subway.