Luxury cottage Anish Amin House with interior in oriental style and stunning pool of studio Atelier DND, city Alidaug
Architectural studio Atelier DND, Mumbai has developed a luxury home project, which was completed in 2011 in Alidaug.
Hot tropical climate of India, allows to blur the boundaries of internal and external spaces, and use both to the fullest. Residence Anish Amin House is conceived as a series of pavilions connected together the main axis, which at the same time separates the premises from residential.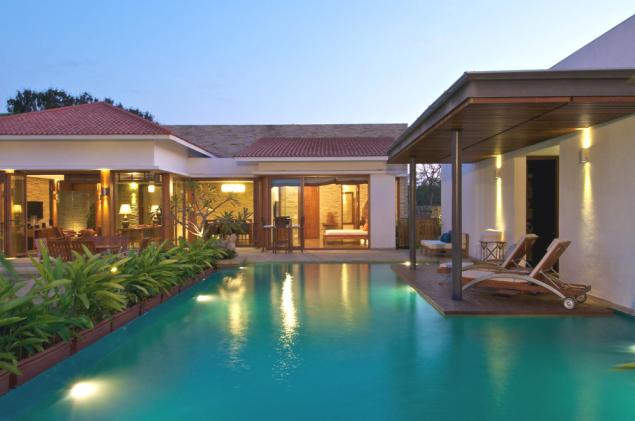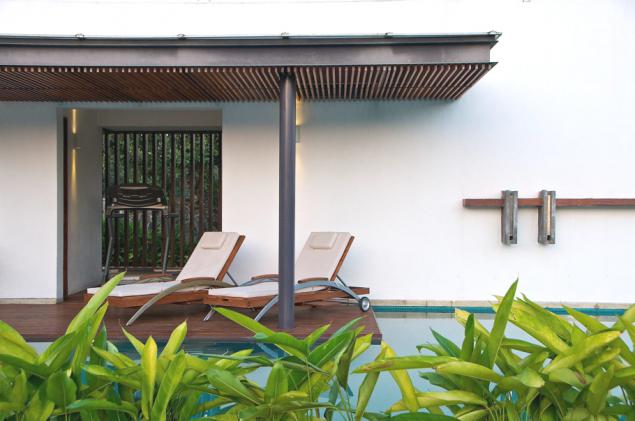 Wide sliding panels are from the interior to the terrace with a luxurious swimming pool and a cozy neighborhood, decorated with green plants and statues.
Interiors - Oriental, concise, elegant in its simplicity. In creating them actively use warm palette of natural colors and natural materials - wood and stone. As an interesting decorative technique used by small bodies of water, the bottom of which is lined with pebbles. At the center of their established small but picturesque ornamental fountains, their murmuring soothes and relaxes the inhabitants of this delightful home.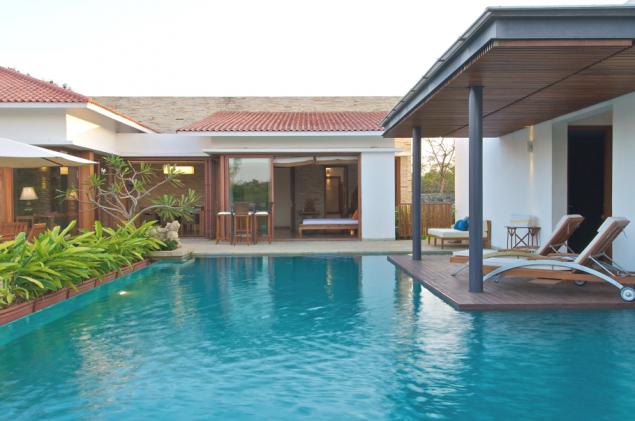 This place is perfect for a harmonious life, respecting its calm and conscious state of mind.