Interested, I can not share. Such information is almost there. Found terrified.
A young woman got her high office not for beautiful eyes. Although they have it present, such. They laughed over her slurred speech all ... especially journalists and other scum.
He led a number of very high-profile cases. During his many years of prosecutorial activities not experienced a number of attacks on life. The hardest thing happened in 2009, after landing influential members of organized crime groups. "Grouping" shoes ", the authority of Reuben Aronov, the former owner of FC" Tavria ". Brutally beaten in Yalta, in his own entrance, "to know & quot; ... As a result of the person she is not functioning. Natalia Polonskaya "and knows", because the latter
attempt was only recently, when she became the prosecutor of the Crimea. Before
"Polite people».
And idiots all neigh? The prosecutor of the Crimea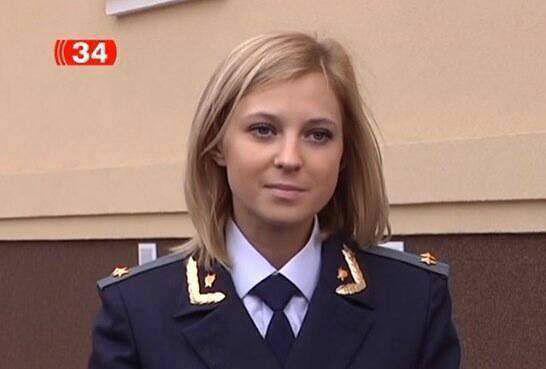 Source:
www.odnoklassniki.ru