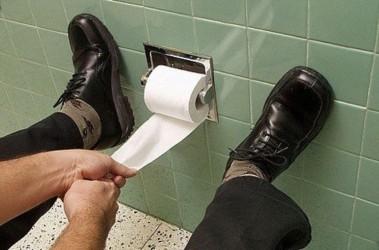 I do not know what fly bitten leadership of the Metropolitan Police, but the decree issued by them, very, very funny. Neither more nor less, workers coll-centers of London Police are obliged to report on the toilet. And this innovation is associated with the struggle for leadership of increasing productivity. A visit ourselves under the code "3" will be entered into the database.
Employees dispatching service, to put it mildly, not happy with this demarche management and not without malice trying to figure out exactly what kind of information they want to collect thanks so ambiguous action.
At that the head of the police department Russ Hanson-Coles mysteriously said that, they say, the primary goal of this decision - to make dispatching service more accessible to the public. (!) And she visits statistics will help in the fight against crime. Because, say operators increase the efficiency of labor and, as a consequence, can be more properly manage resources.
Next heaped all that under the pretext of going to the toilet often workers go about their personal affairs, and that is especially heinous, outside of the office.
It's all about, for a moment, the largest police agencies in England, which employs twenty seven thousand people.
In general, people are to blame. Bedrooms - now rake. Well, pots, or to work with him to drag. Also an option.