The author writes: After the failure of a single night polazki, zafeylyat almost all the most delicious place in the center of Moscow, in the gloom, I went to watch the sunrise, and some sleep on the roof Glavmosstroy, at the corner of Tverskaya and Kamergersky. Under the cut, you can see how I witnessed a rather daring escapades in the city center!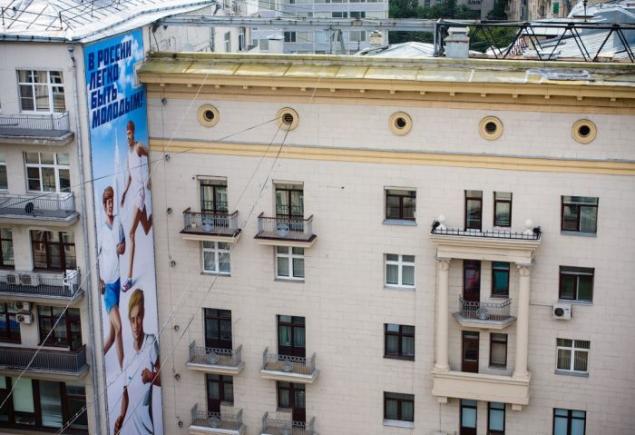 Suddenly, on the roof with a poster there are two dudes in harness, with ropes and walkie-talkies.
The usual poster on the building, but to put it mildly unknown purpose.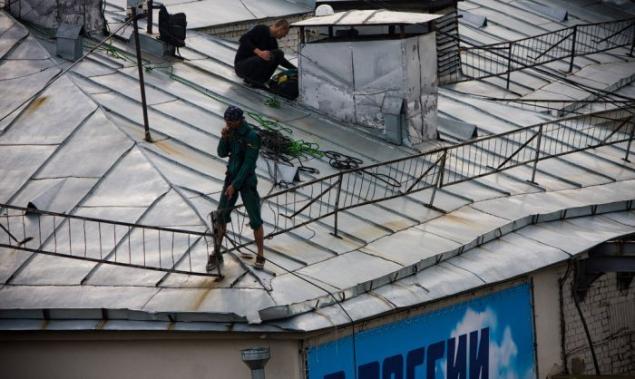 And sprays begin to paint a poster, after 1-2 minutes after painting the word "Russia". Downstairs has a decent crowd of police and several riot police. So how to get to the roof of which no one can they just stood and filmed everything that happens on mobile phones.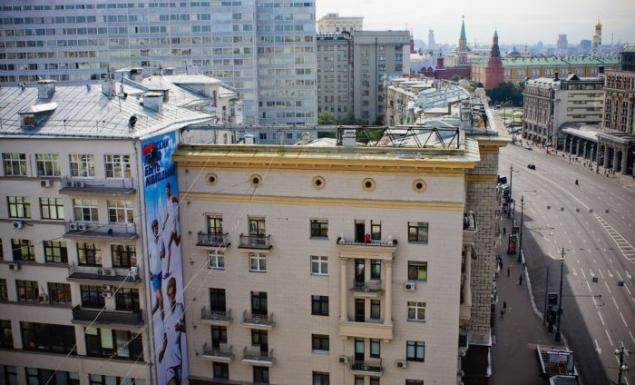 For 15 minutes they managed to paint a poster of all recognition.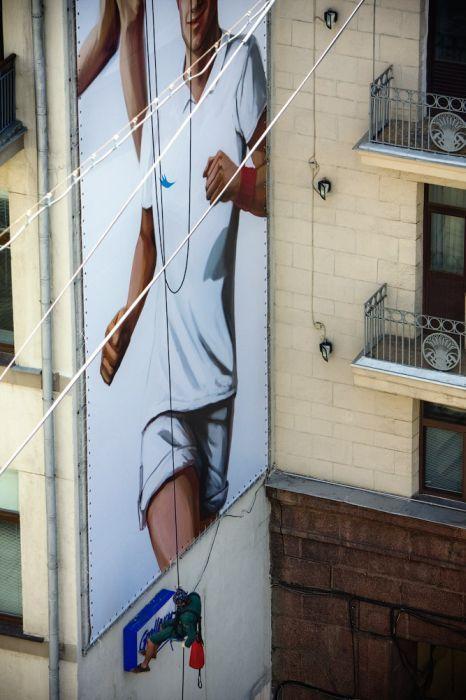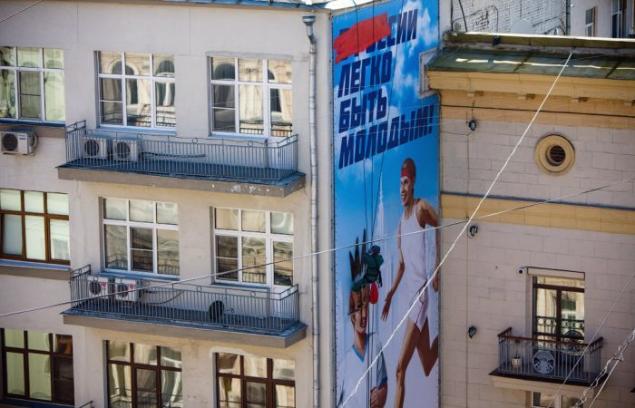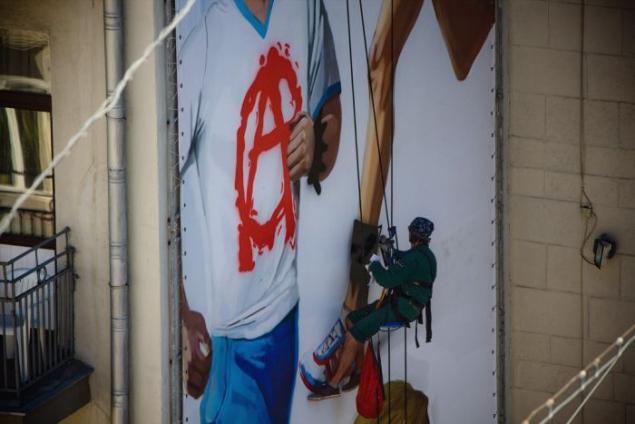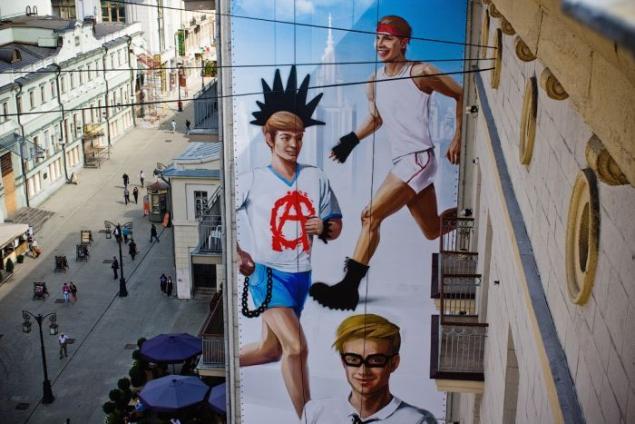 The final version of the poster, the guys came down and were immediately caught by riot police.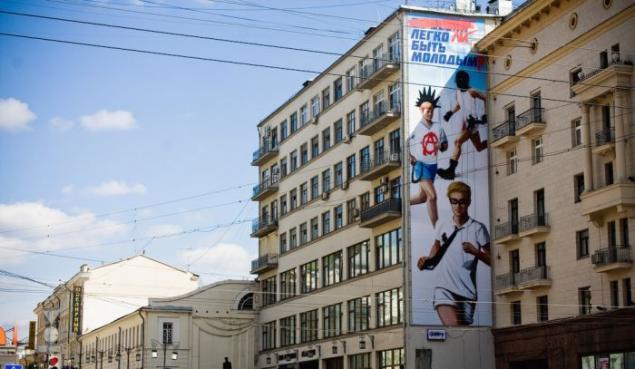 Together with them and took over the company of a photographer.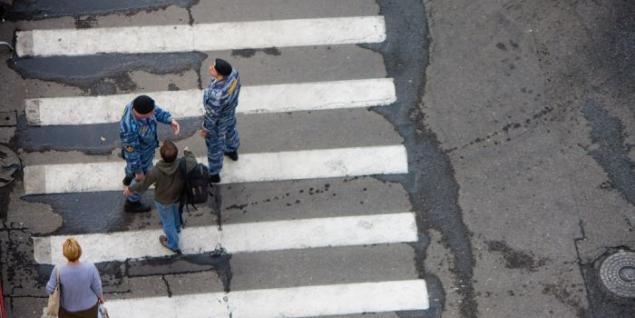 Source: raskalov-vit.livejournal.com