MAKS author was fortunate enough to get to the demonstration flight of a new Russian aircraft Sukhoi Superjet 100. A group of journalists for an hour ride on board of Armavia. As it turned out, this is the board on which the author flew to Yerevan several months ago. The first time it unpleasantly surprised salon. What has changed in two months? It has changed a lot - the salon has become even worse, broken air conditioning and ventilation.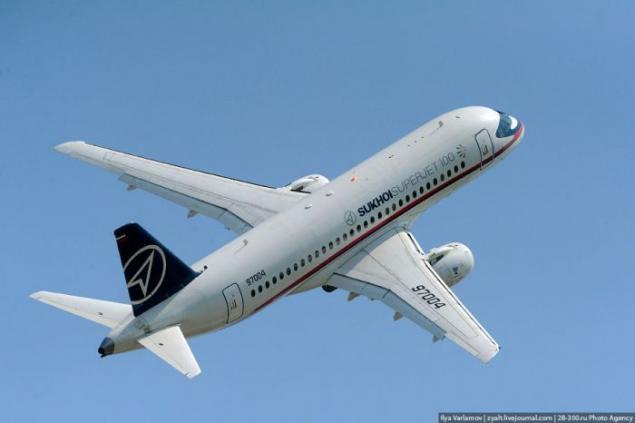 I am sure that this is a unique airplane and it is unique, and all the flaws - it's just a children's disease, and in the future they will not. But it is a demonstration flight performed on board the Armavia collapsing. On board, which is not air conditioned and ventilation, where the gaps between the cladding panels can shove his hand, and the noise is such that it is difficult to talk.
Externally the aircraft is quite good. I am sure that this is a breakthrough, and he has no equal. But I do not understand anything in the aircraft and did not want to understand. I argue as a passenger. I'm not important fuel consumption and that its wings are made. It is important that the chair was comfortable, large luggage racks, so it was quiet, the temperature in the cabin was not 40 at the time of flight.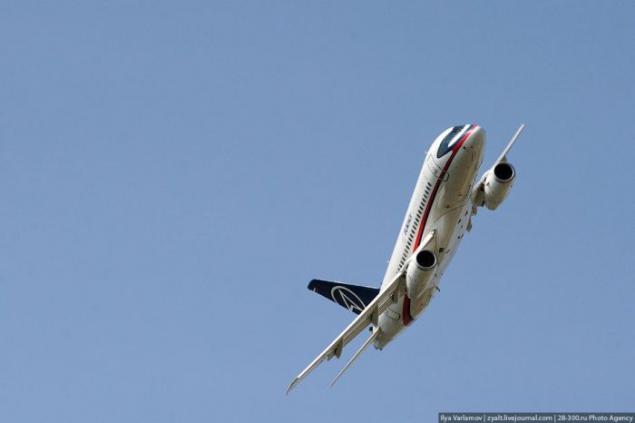 In the photo the prototype.
And here is our board. The aircraft carries out regular flights from Moscow to Yerevan. I think some of you to fly it.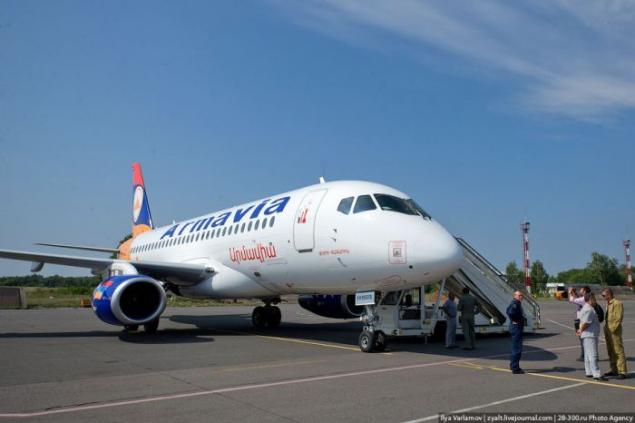 Salon. On the street 30. We go to the salon. Heat. Breathe simply nothing. Flight attendants soothe reporters: "Now take off, everything will be fine." Yeah, soared, ventilation and air conditioning and have not earned. Flight attendants were talking about the fact that "the plane is hot" and soon all will be well. after the flight crew member just said, "A week ago, I flew air conditioning and not repaired." I wonder how it feels to the passengers of regular flights on this plane?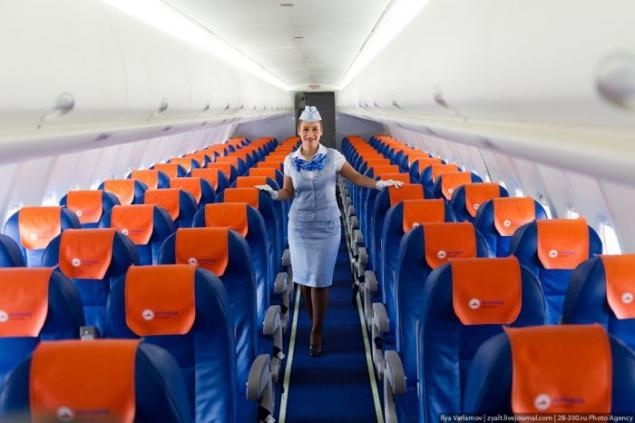 Salon. As before, all the cracks obscure.