Author: It has long been thought to build the so-called cabinet bed. Day - a seemingly ordinary wardrobe, night - a full sleeper couch. By the embodiment of ideas contributed to the prospect of saving square meters in his two-room apartment, and scratched his hands for a long time after the office work on drills and screwdrivers. Physical work preceded by mental work: sketching, drawing, reconciled sizes. And now, after the approval of a consultation on the family of the final sketch bed and choice of colors, the company engaged reveal chipboard, were ordered by the relevant details for a future bed.
1. A start.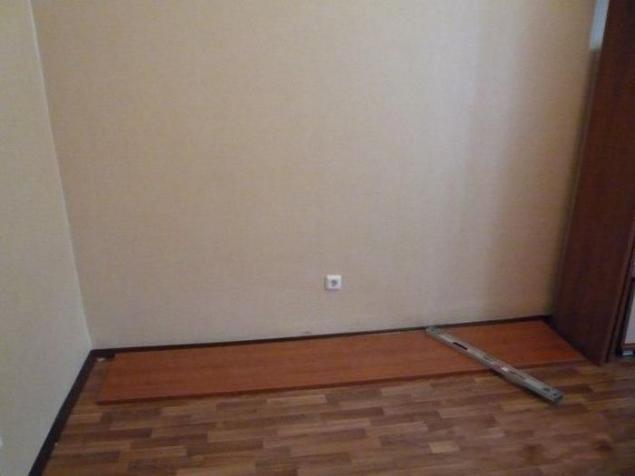 2. The basis of the beds were taken orthopedic mattress base and exploited while the bed berth 180 x 200 cm.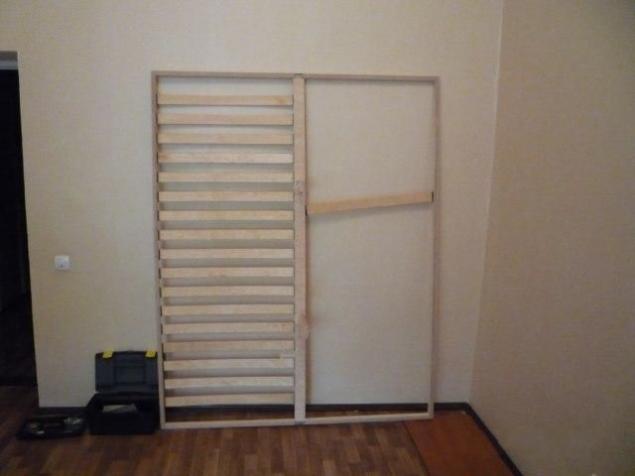 3. Remove the so-called lamella - strips of birch plywood, curved arc.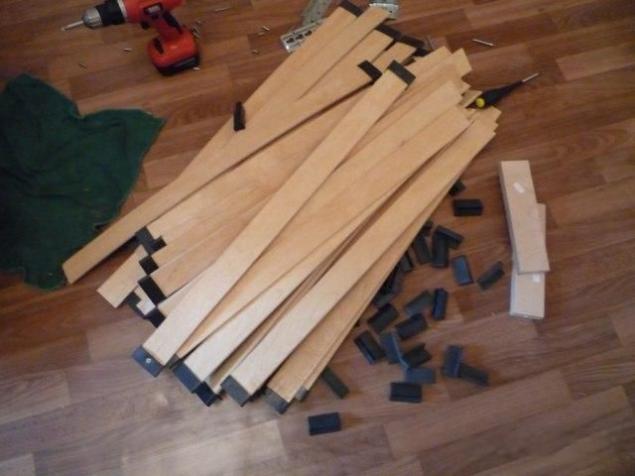 4. Thinking that what little furniture legs will be able to adequately support the weight of the bed of the future, the base of the cabinet, it was decided to set the bar for two 40 x 50 mm.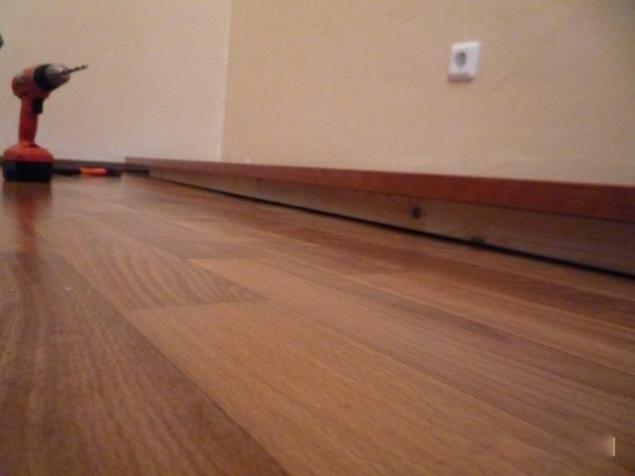 5. Mark up the seats for cabinet side.