Kunar (near Yekaterinburg) was suburban village where merchants went to carouse. There were village gatherings and Supryadki ... The village was small, but rich as all schismatic village. She enjoyed a bad reputation as a den of vagrants. From time immemorial there has established a kind of cottage industry prepare home-bills. And what we see at the entrance to this village?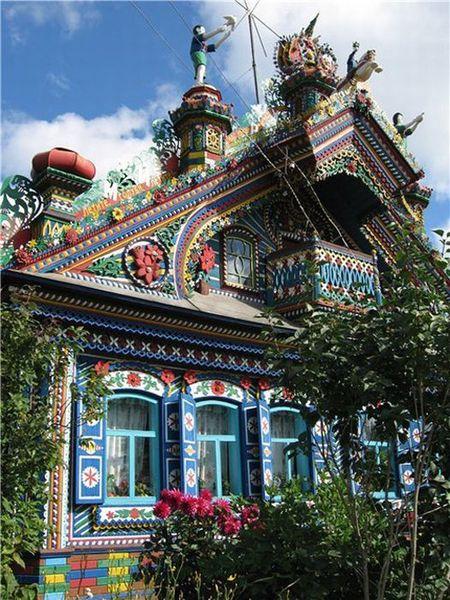 The coat of arms of the USSR, crosses and domes of churches, one on horseback, the bride and groom, children, doves, kittens, hundreds of thousands of forged flowers and some nice flourishes - the feeling that the house created a child's hand.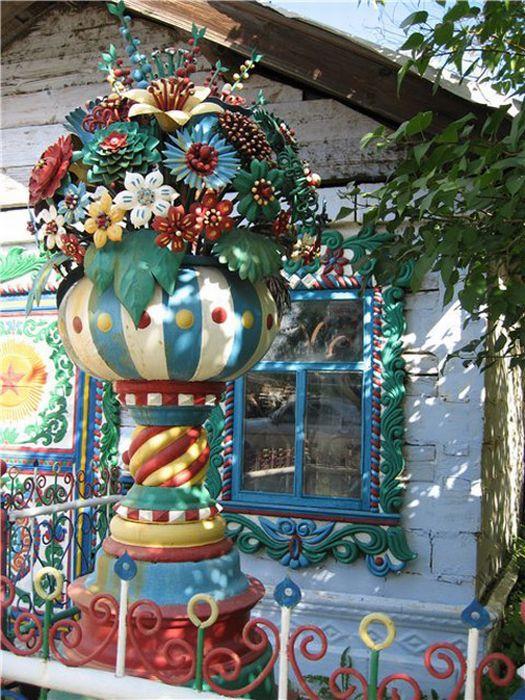 First impressions reveal psychedelic pattern: before you printed a huge carrot. And only on some misunderstanding, it still has not eaten. This is the true embodiment of communism, expressed in architecture.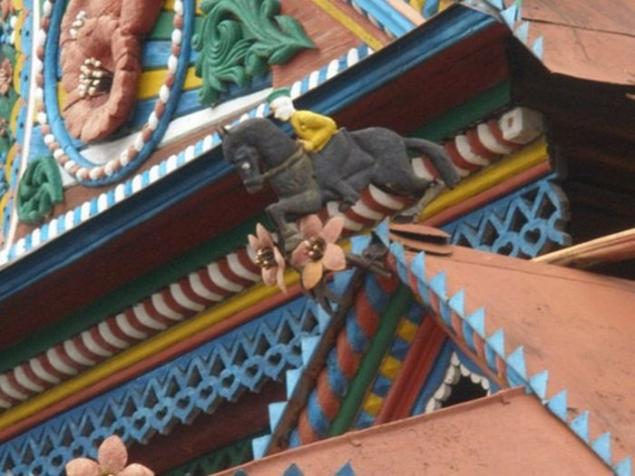 This house has got them from his grandfather Sergei Ivanovich. House was inferior and in need of repair. House leveled, shutters and gates set - and go! First, Sergei Ivanovich did on the shutters carved frames, and then the gate decorated, then the colors will make the roof. So little by little the whole life doing something, worked on the house.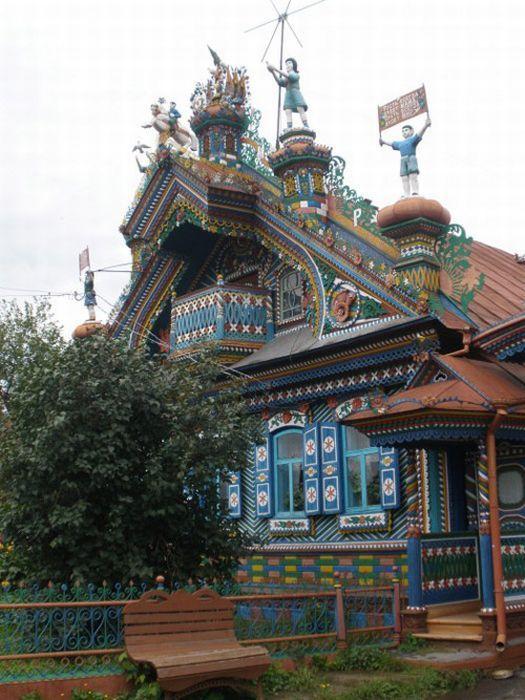 Near the hut on the track Kirillov wide black band worn rubber. This heritage thousands of cars that travel from Ekaterinburg to Nevyansk or Nevyansk in Yekaterinburg. People who were sitting behind the wheel of these machines, they saw this house and could no longer to hit the brakes.