For the manufacture of homemade dumbbell concrete we need: two pieces of pipe about 30cm, a few screws and mortar (no matter what, for masonry or screed), a form to fill.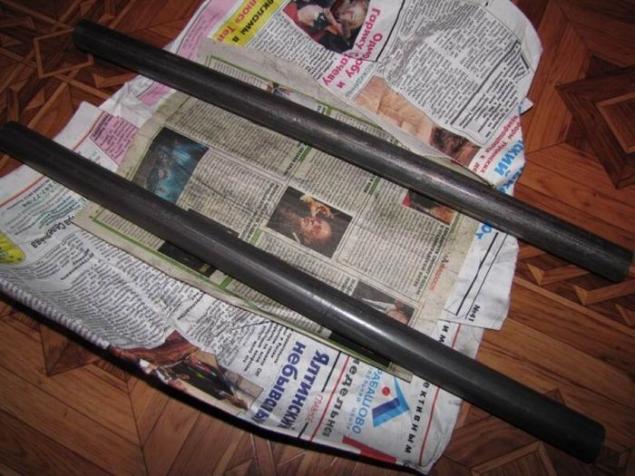 Pipes drilled 3mm diameter drill bit as shown in the photo and twists screws.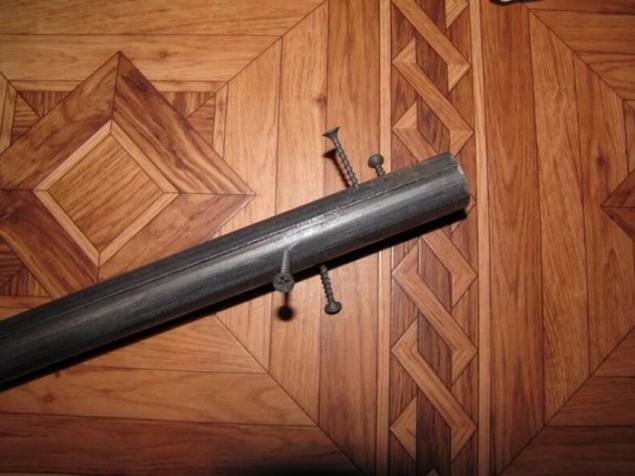 Take the form to fill, I picked up a jar of herring, but we can take a different shape.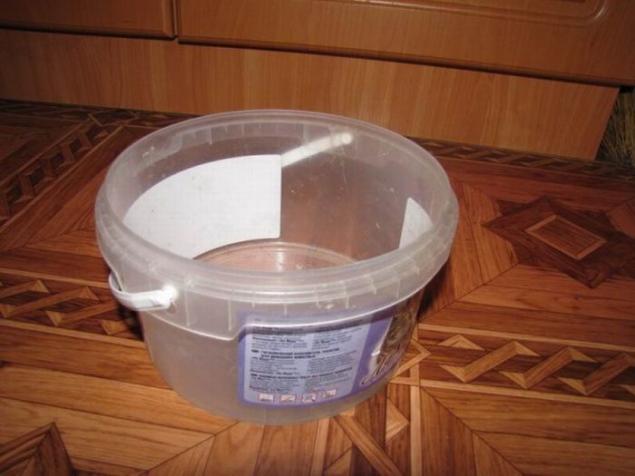 Fill our mix and insert tube wrapped with self-tapping screws, self-tapping screws are needed for a bunch, waiting when the mixture dries.