"Grand layout '- it is a huge Russian layout. Many say that it's all bullshit, it does not look like a drop of Russia. In fact, these people just think in straight lines. It's really the exact layout of Russia - the layout of the device of everyday life in Russia, and not a small copy. See for yourself.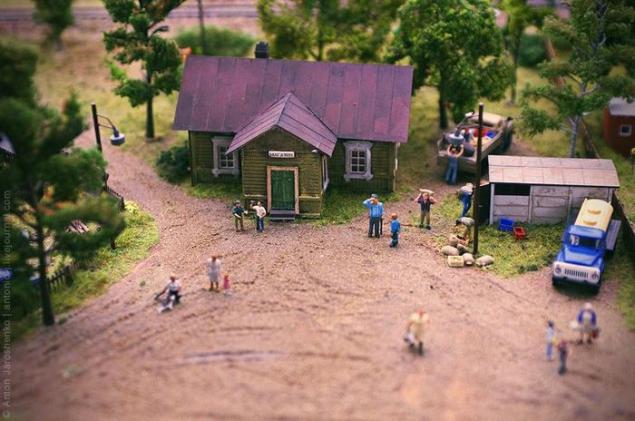 Minibuses on the forecourt ... (substituted any city). Pay attention to the style of parking minibuses relative markup. You say that this is not the layout of Russia?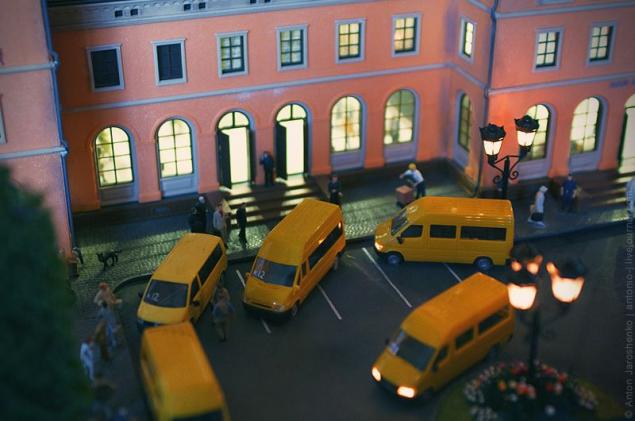 Layout natural. That such sleeping areas.
These courtyards.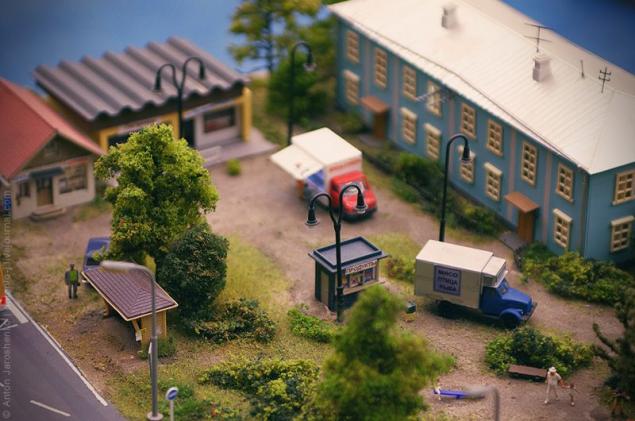 Mines.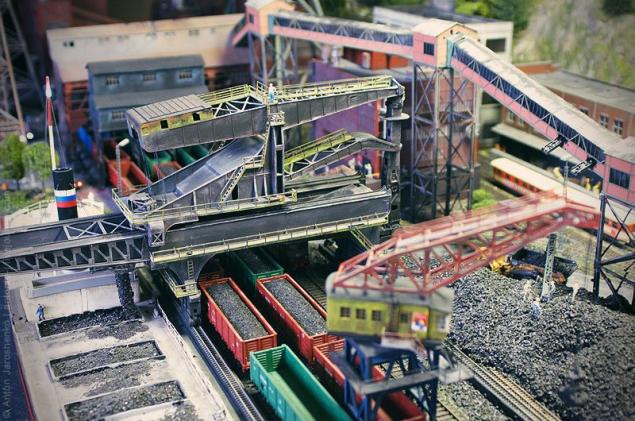 Naval bases.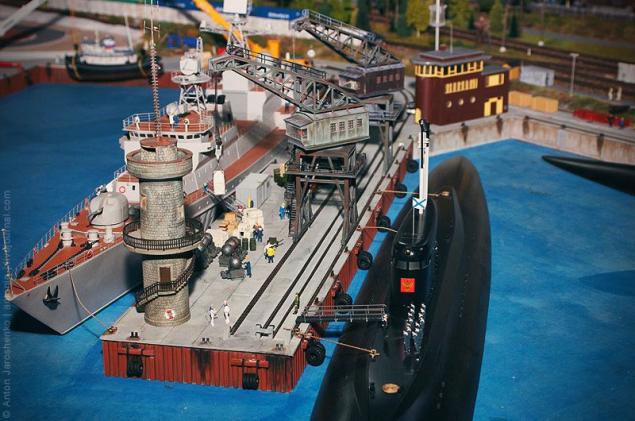 Cottagers.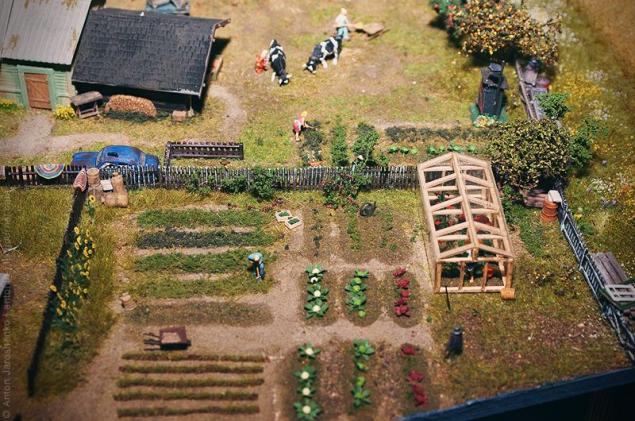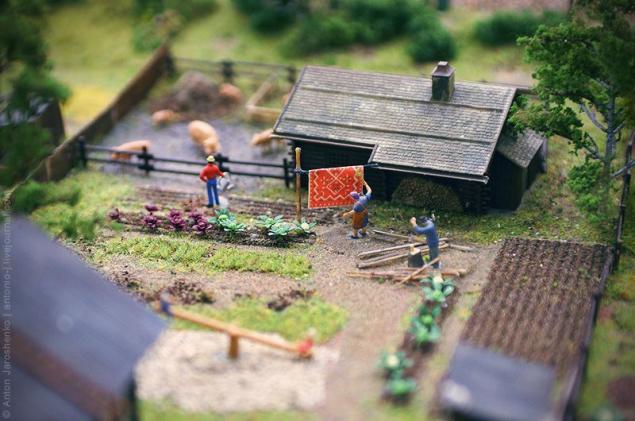 Where else can this way mending their volzhane. Only in Russia, and this is her layout.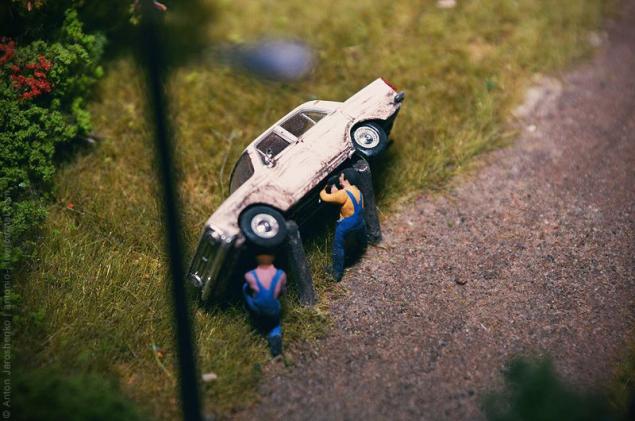 Layout Russian roads.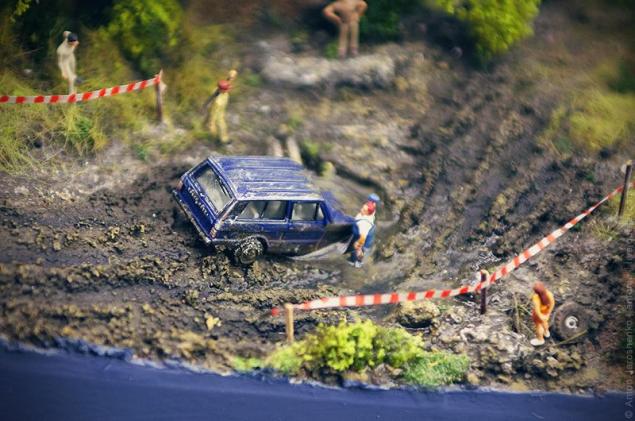 Generally, one of the functional parts of the layout is a model railway.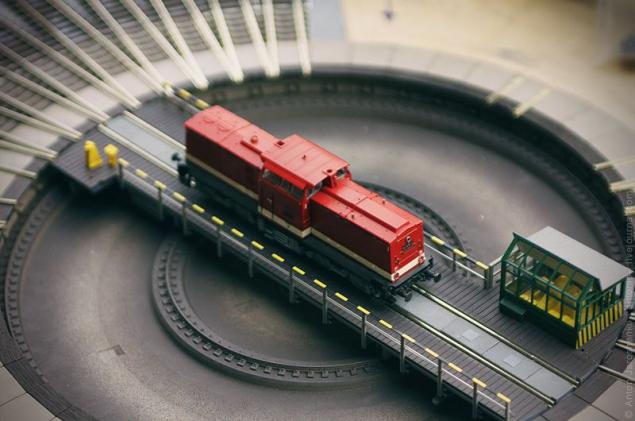 From of old locomotives.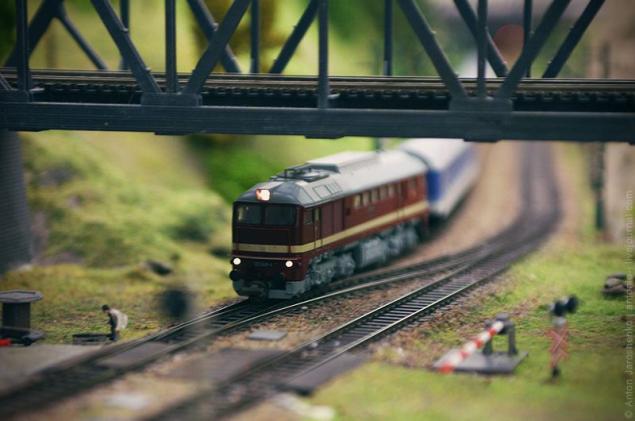 Before Peregrine.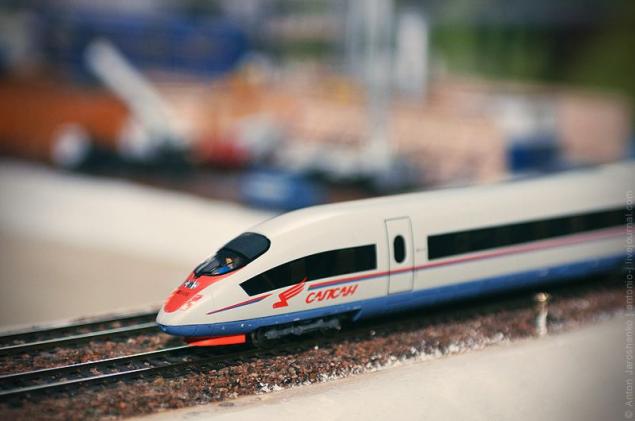 My childhood was such a railway, I was very podsazhen all these things. Since then, the model railroad industry took a step very much. Trains have managed over the air, and that pleased me the most, the engine starts up and the smoke does so chug-chug-chug. Awesome, in general.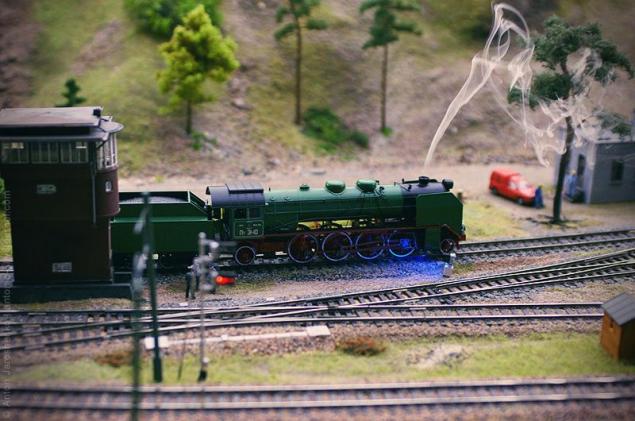 The entire railway network layout is controlled from the control room. Just like the present.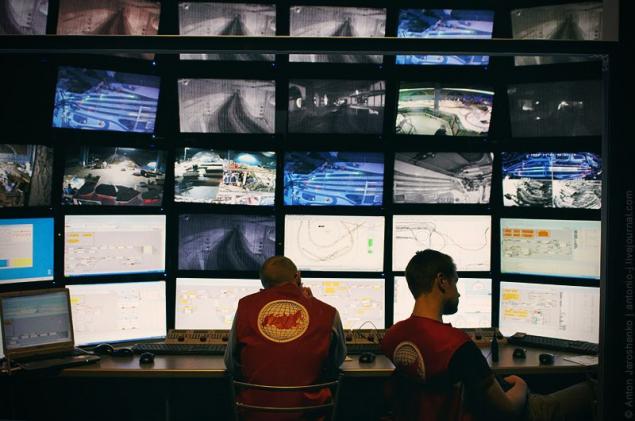 A huge number of stations, playout, sorting nodes.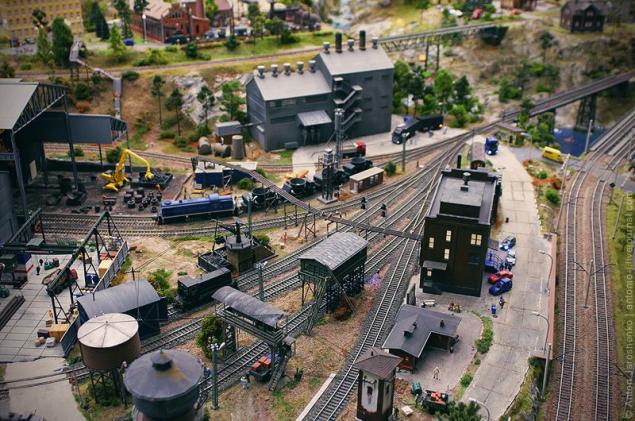 Architecture layout also on the level.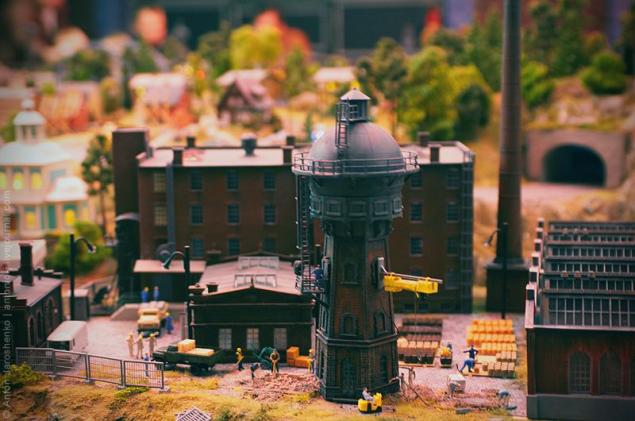 The bell tower of St. Nicholas Cathedral in Kalyazin, against the backdrop of the Crimean Bridge.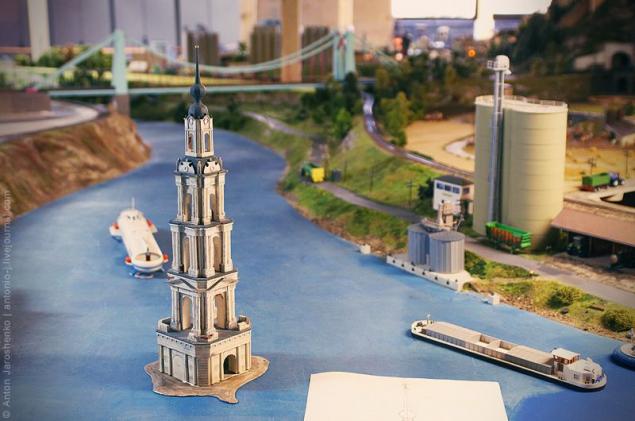 The landscape is also very cool to do.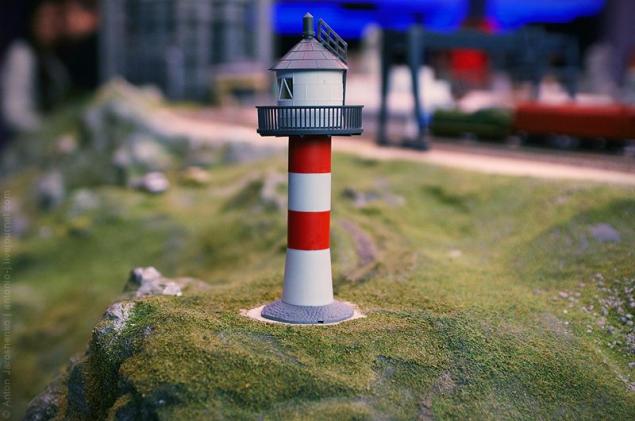 As such expanses of tourists travel pleasure.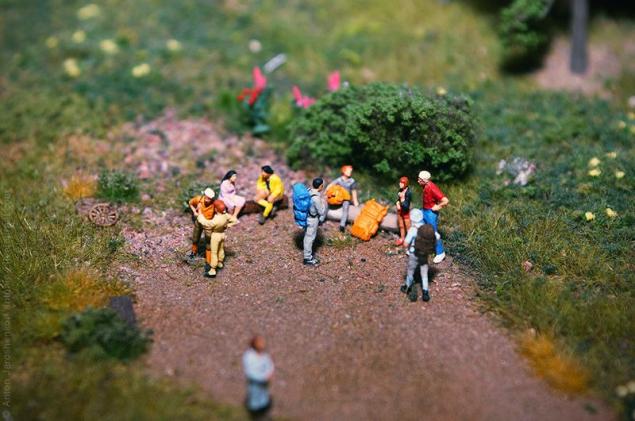 Chalet for them.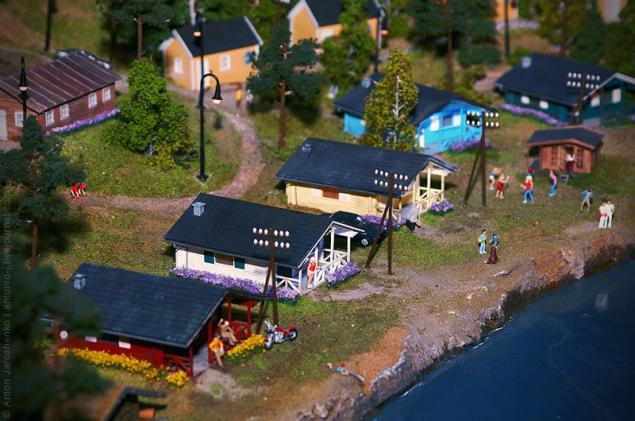 Some balloon festival.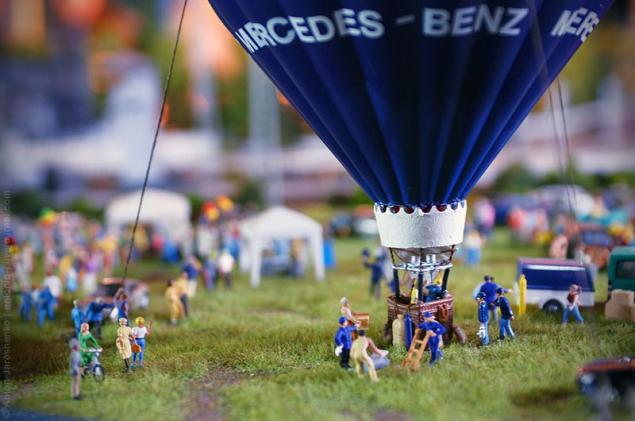 Oh, one ball has flown.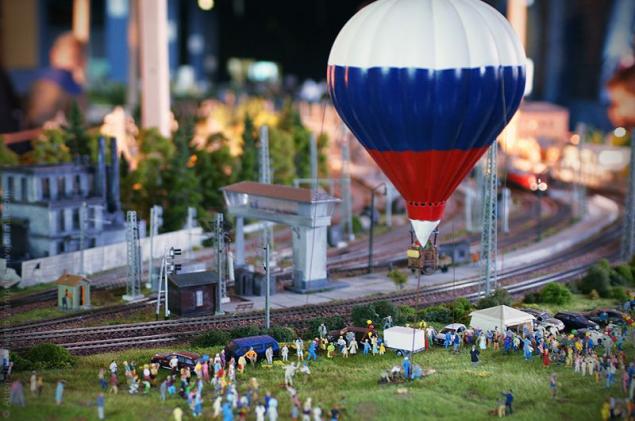 Agriculture in the layout developed.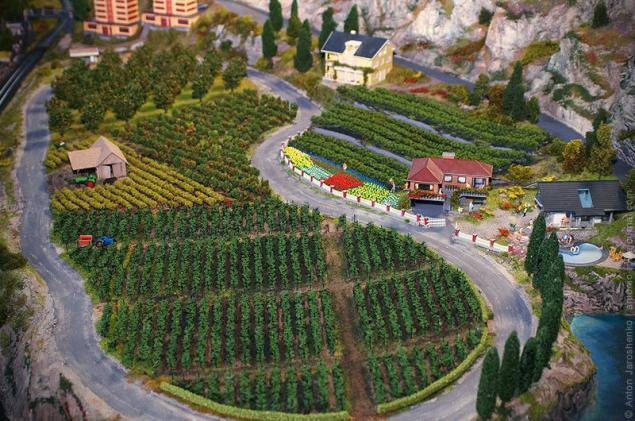 Tractor in a field of holes-holes-holes, we are for peace.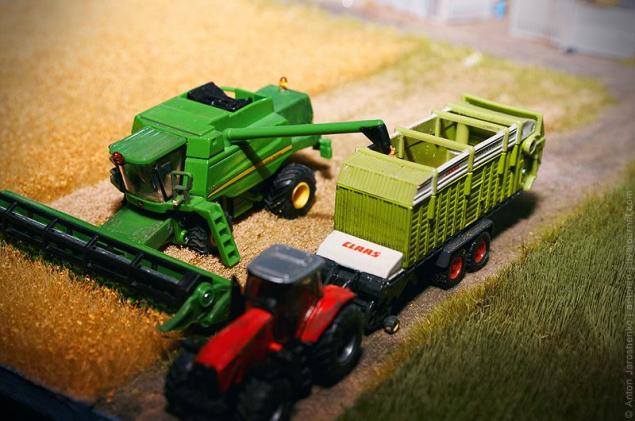 Pig farm.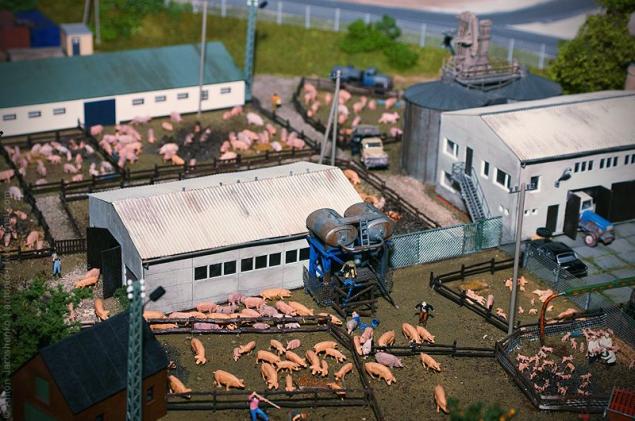 On the model many different situations. For example, with the pig escaped pig.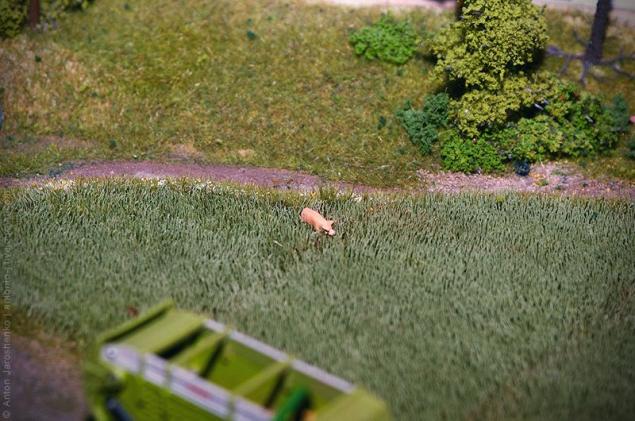 Mowing.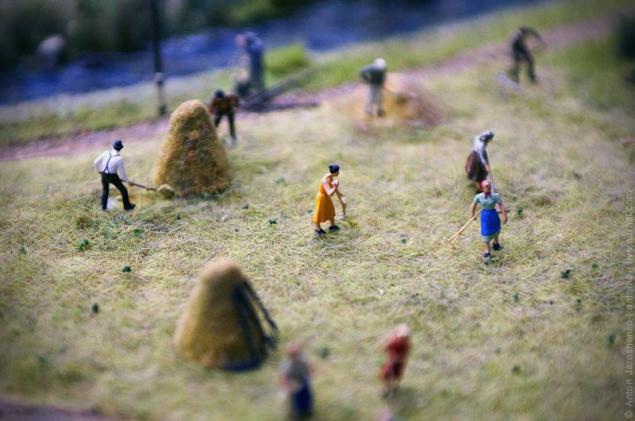 A shepherd tending the sheep.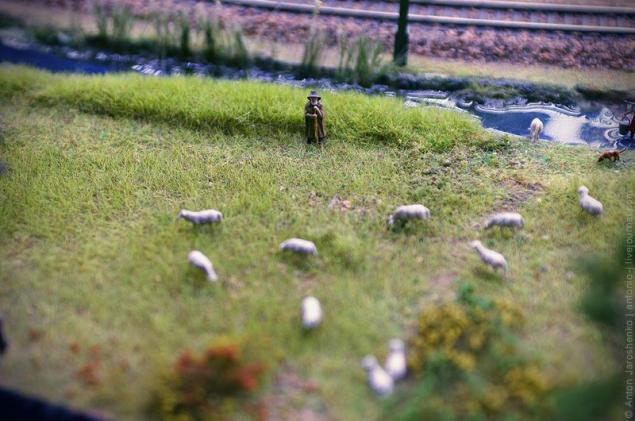 Tillers, in remote, widespread transport.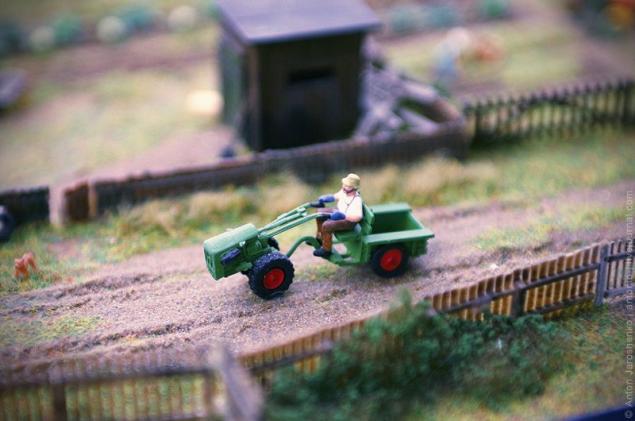 Construction machinery.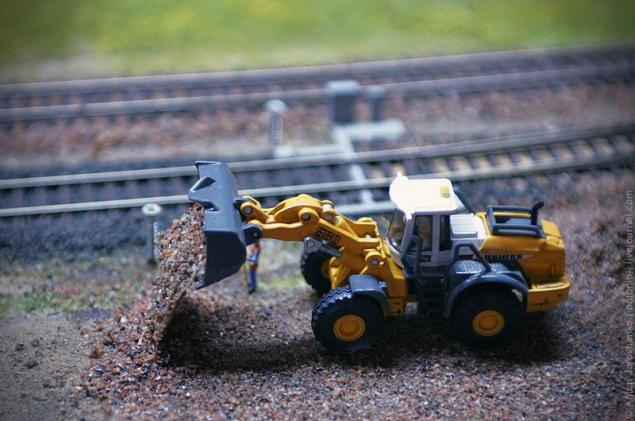 Passing by the composition of the coal.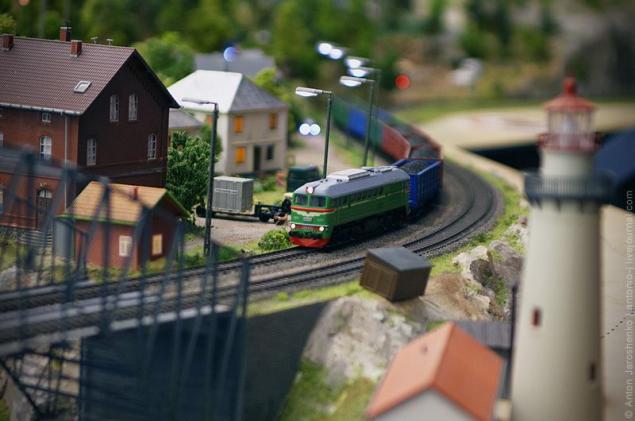 Blaze new trails.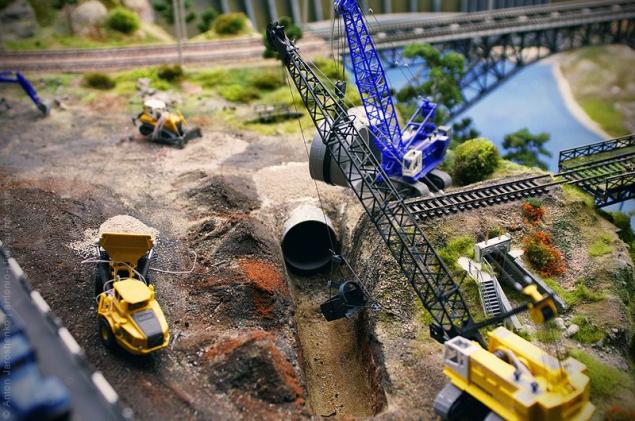 Periodically on the layout the night.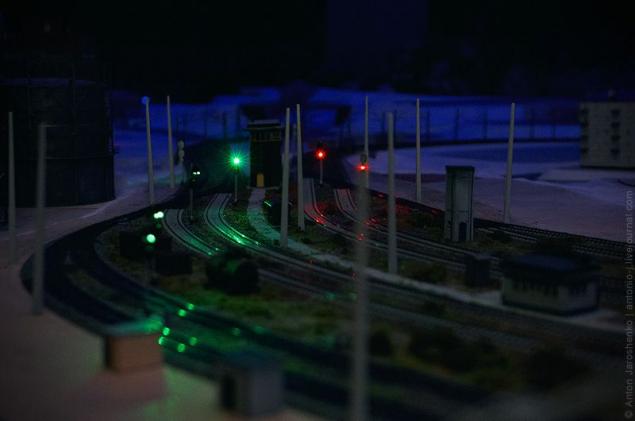 But the night is not a hindrance. In layout work and night.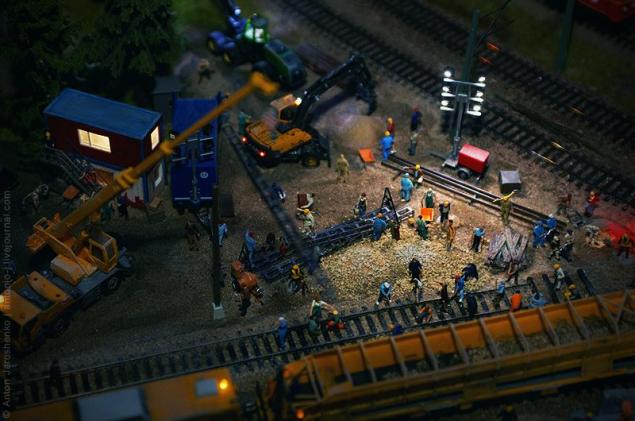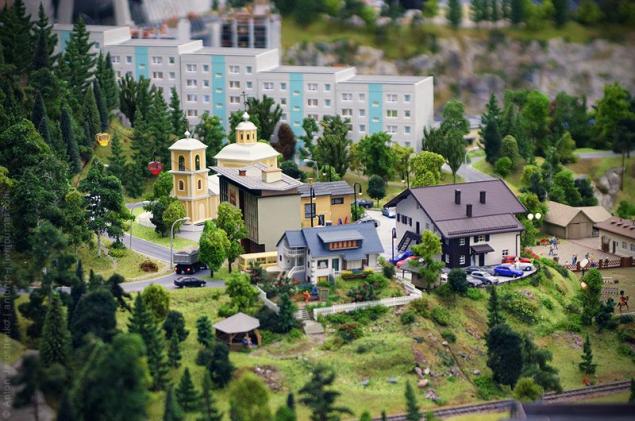 Every now and then sweep past the cars.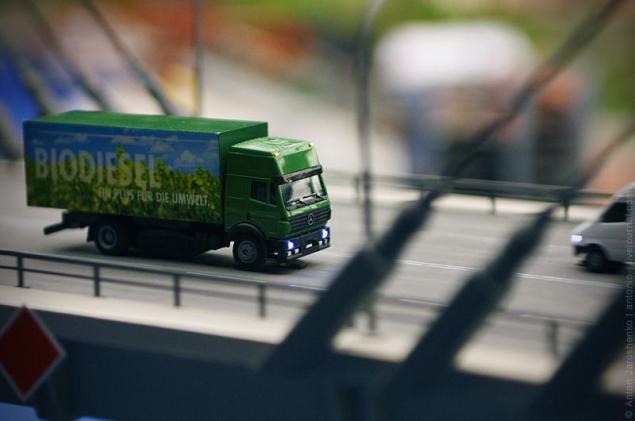 Yes, on the model of people not only work but also rest. Who plays in beach volleyball.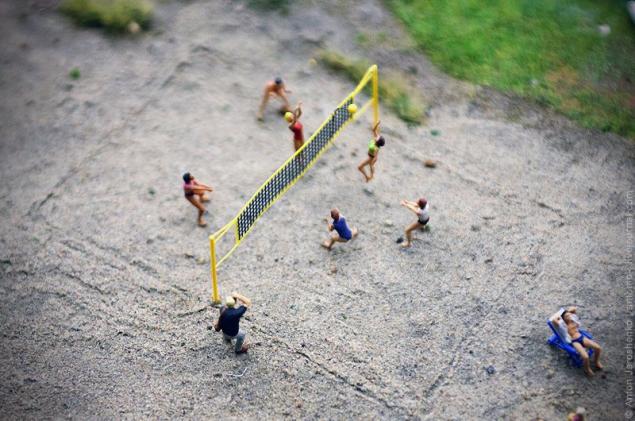 Who jeep on the road cuts through.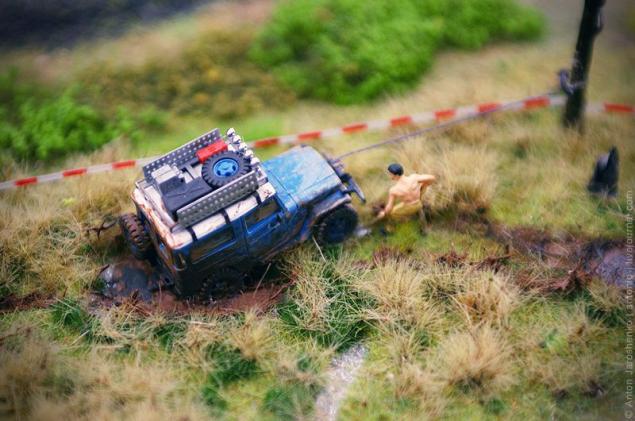 Slavik, a drifter space ... And there beysdzhampery.
I can not do on the layout and without sensationalism.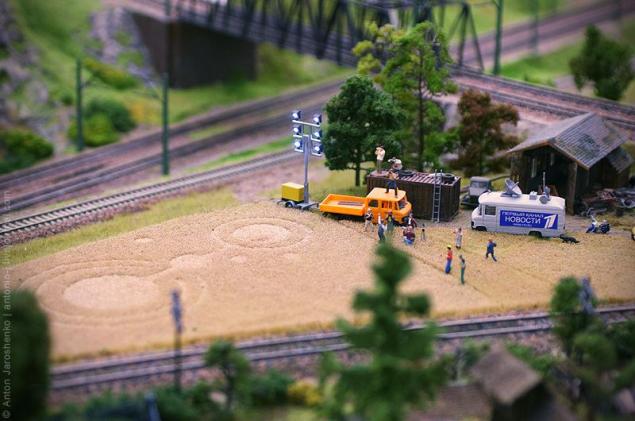 Tunguska meteorite, here.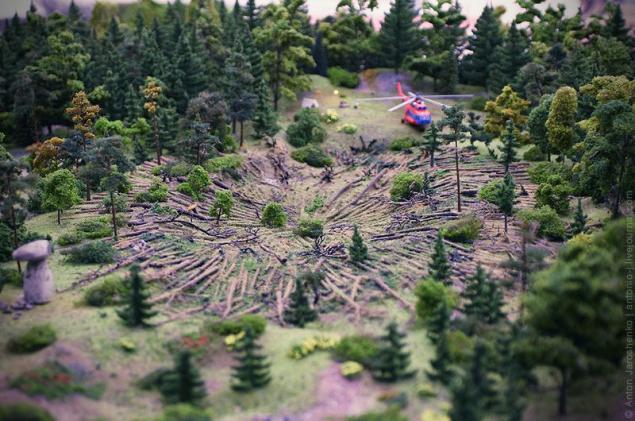 And on the layout work is underway on the construction of the Olympic Games.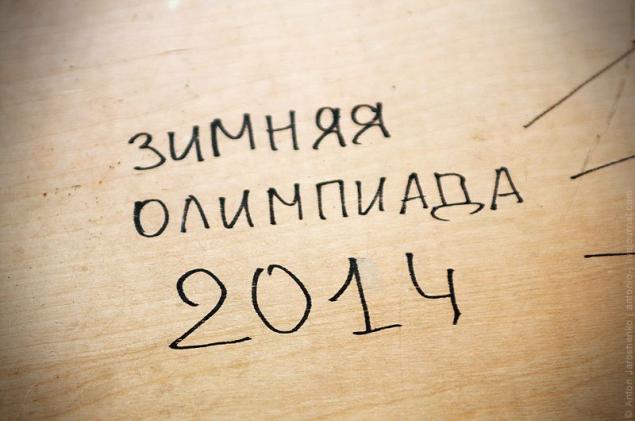 And while Sochi is full of people on the beaches.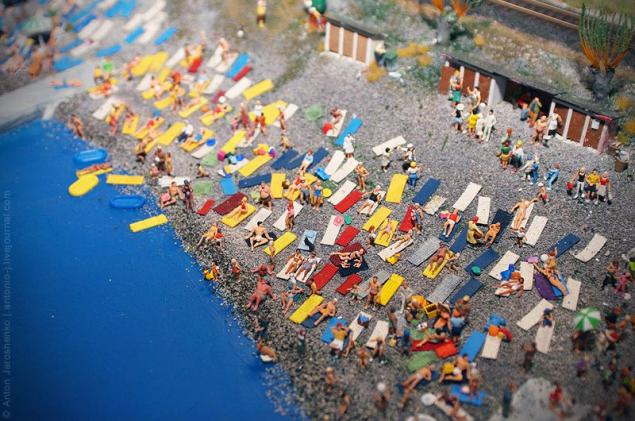 Sell ​​churchkhela.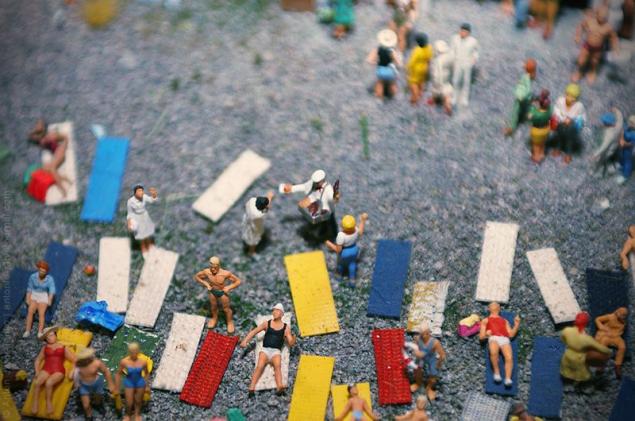 Photographed with a monkey.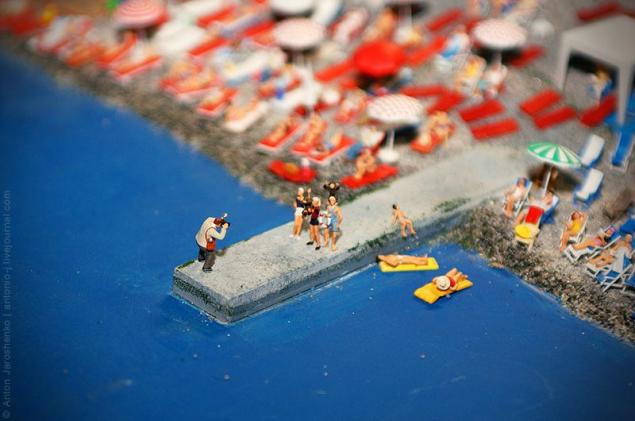 Entertain, who as you can.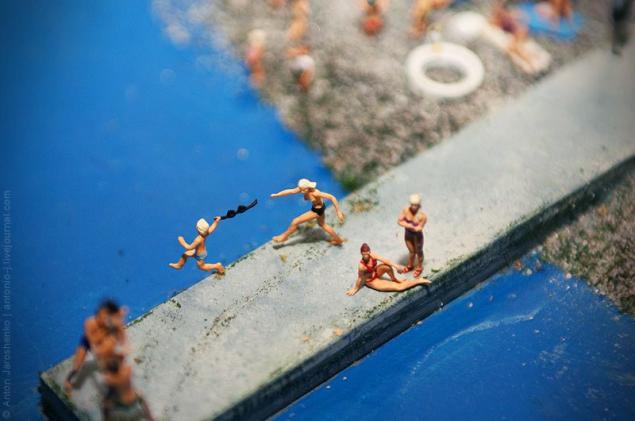 The creators of the museum did not forget about St. Petersburg's yards, the layout is in St. Petersburg.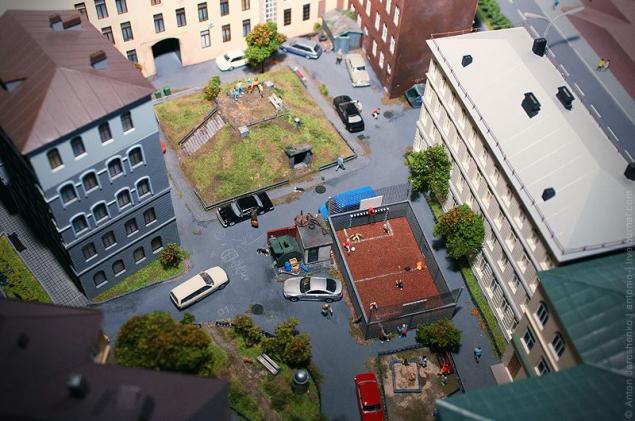 Vasilevsky Island.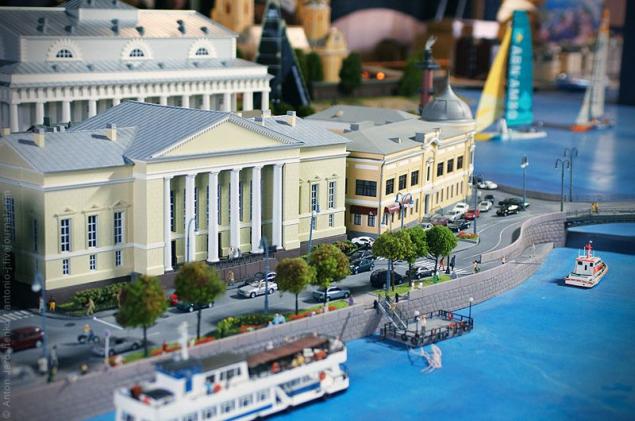 Come on, Pitertsy helps. What kind of event for the exchange depicted creators layout?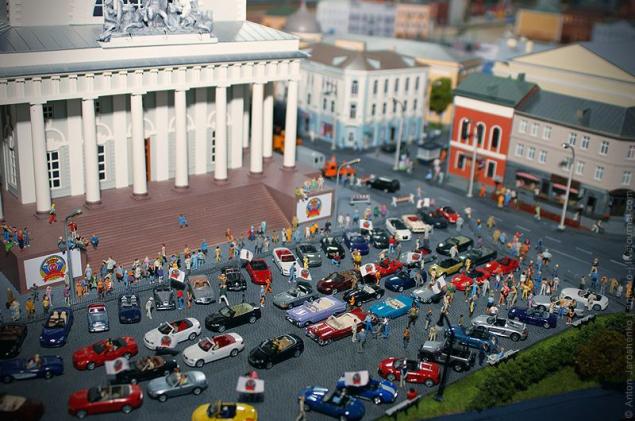 Layout of course super. It is a huge and very detailed. I advise you to go there yourself and poizuchat.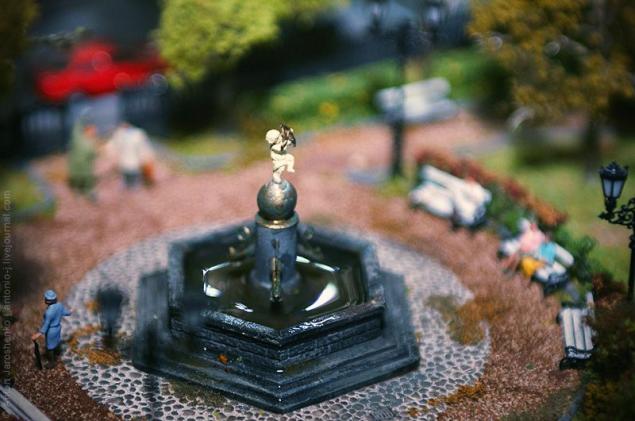 This detached small layout, probably represents Kaliningrad.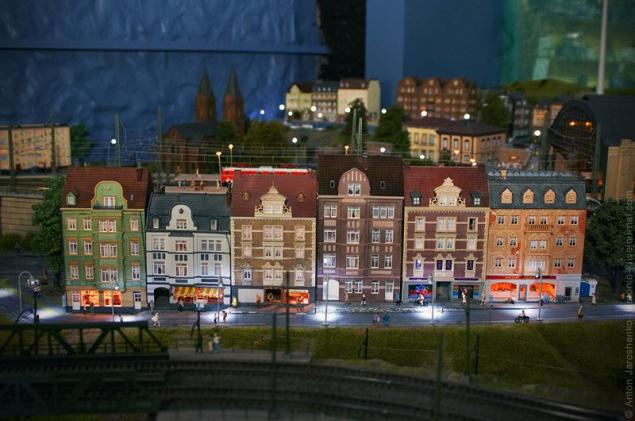 Source: antonio-j.livejournal.com