How to build a skyscraper?
Such a miracle as a skyscraper, would not have been possible without the invention of the steel frame. The assembly of the steel frame of the building - the most dangerous and difficult part of the construction. It is the quality and speed of the carcass determines whether the project was implemented on time and within budget.
I recommended for viewing.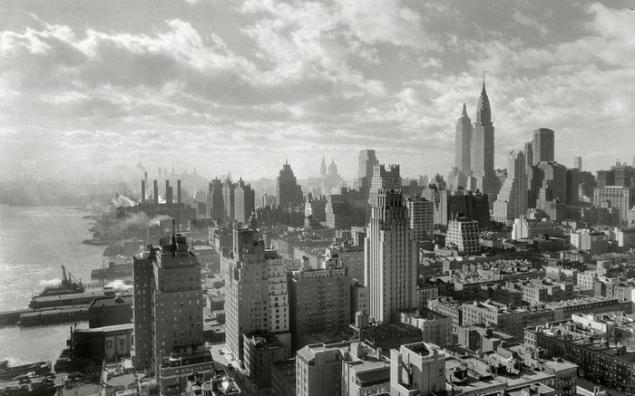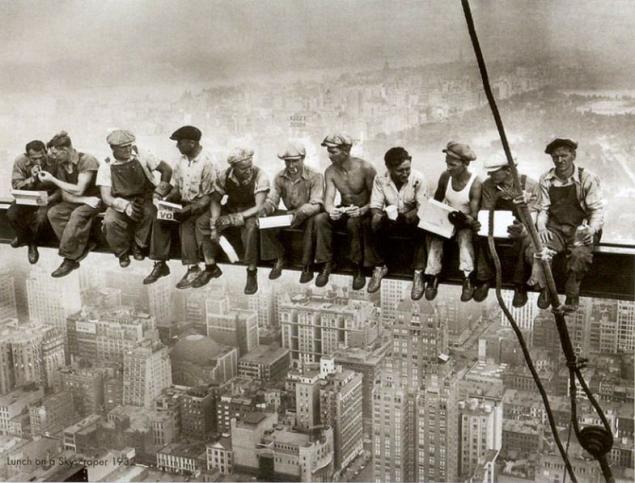 That's why riveters - camaya important profession in the construction of a skyscraper.
Riveters - a caste with its own laws: the salary riveter per working day $ 15, more than any skilled worker on a construction site; they do not go to work in the rain, wind or fog, they are not registered in the state contractor. They are not alone, they work in teams of four people, and is one of the teams did not go to work, no one comes out. Why, in the midst of the Great Depression look at it through my fingers all the investor to the superintendent?