This is Vera Wang, famous designer, she was 62 years old. She poses for the US Harper `s Bazaar near the pool in their new home in Los Angeles.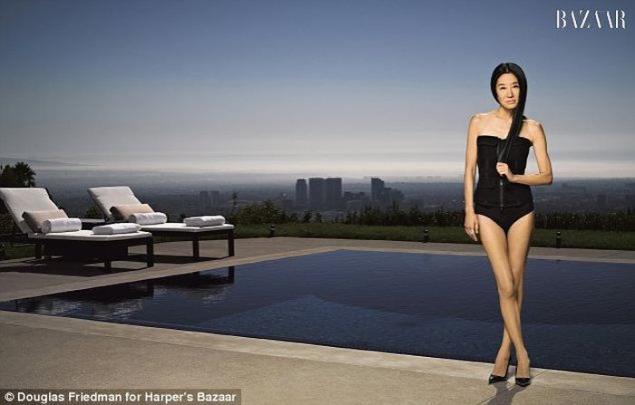 Vera Wang was born in 1949. She studied art history, then 16 years working in the fashion editor of Vogue magazine, then moved to the company Ralph Lauren. "Ralph helped me a lot - she says. - He explained that making a valuable brand in the first place its diversity. " In 1990, Vera Wang opened her own clothing boutique. In 2005 he was awarded CFDA, as a women's designer of the year.
On his new house Vera says: "He will be an antidote to my crazy life in New York».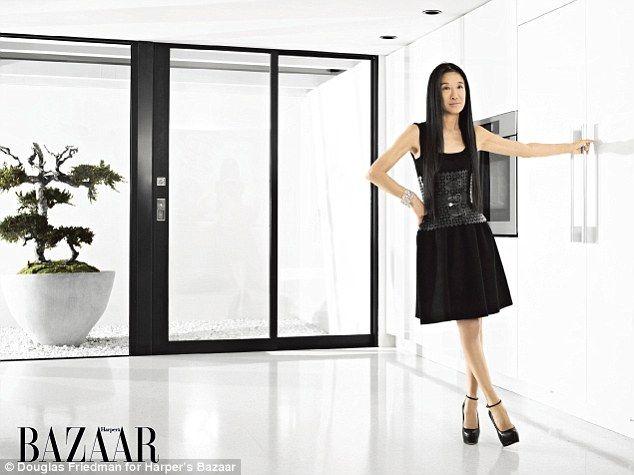 Vera Wang brand distinguishes feminine, romantic style.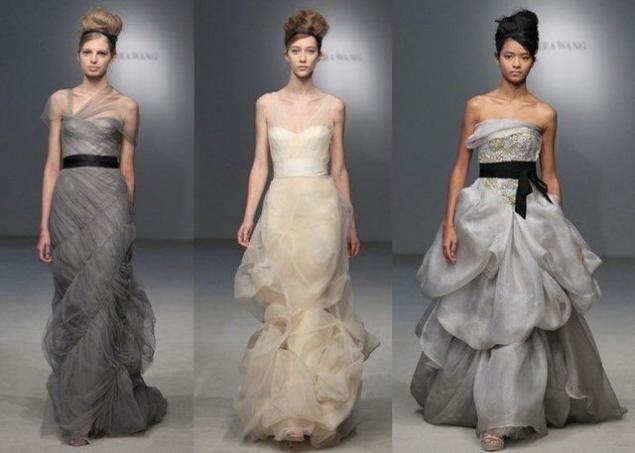 Business card - bridal gown.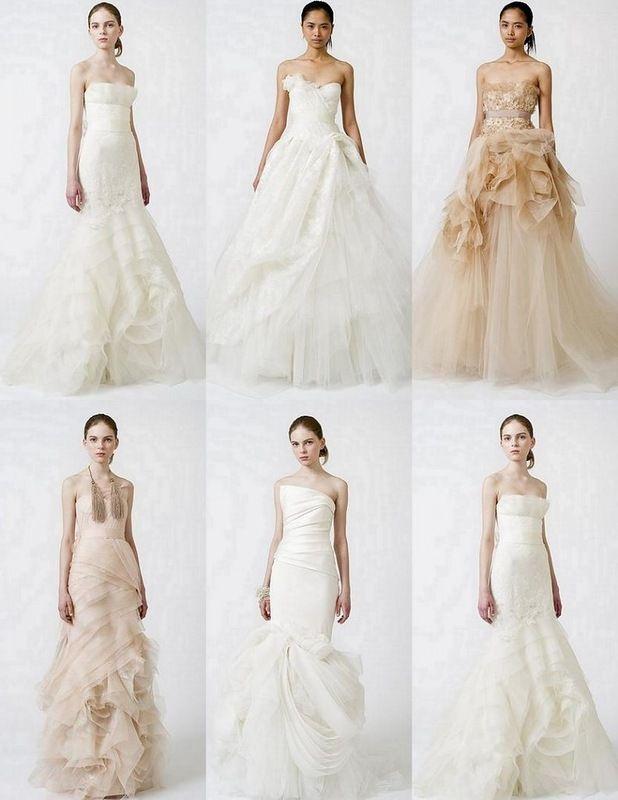 Source: radulova.livejournal.com