No, this is not the base of the aliens shooting area and sci-fi movies. It - Great Solar Furnace (BSP) with a capacity of 700 kilowatts, located in Uzbekistan. Total in the world two of the furnace, the second is in France.
Big solar furnace is a complex optical-mechanical complex with automatic control system, consisting of geliostatnogo field and a parabolic concentrator, which form the focal zone in the steady stream of high energy density. The area of ​​the reflecting surface geliostatnogo field - 3020 m², the hub - 1840 m². The temperature in the concentrator focus rays exceeds 3,000 degrees Celsius. This is the largest solar furnace in the world.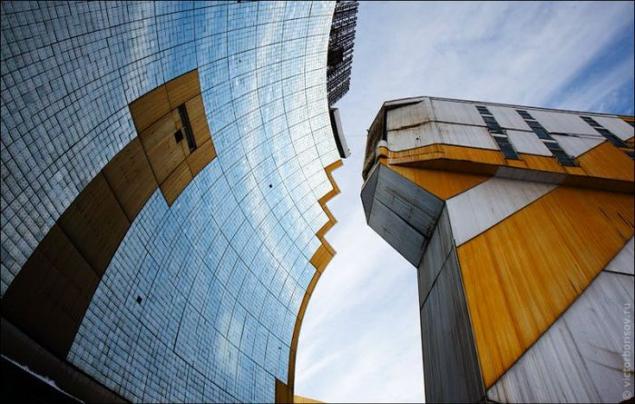 Geliokompleks located 45 km from Tashkent, in Parkent area, in the foothills of the Tien Shan mountains at an altitude of 1100 meters above sea level. It was built between 1981 and 1987. Place for building very carefully chosen: first the whole complex is located on a single rock mass, which is very important because it is located in a seismically hazardous area, and secondly, the number of sunny days per year is not less than 270.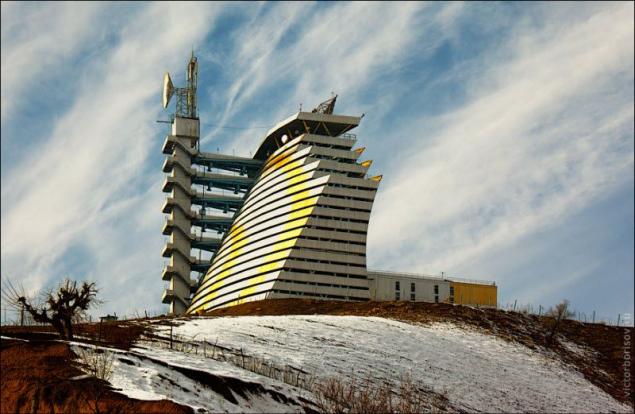 Let's start with the examination of a small solar oven. It is a mirror parabaloid diameter of about 2 meters, focusing the sun's rays to a point with a diameter of 2 centimeters.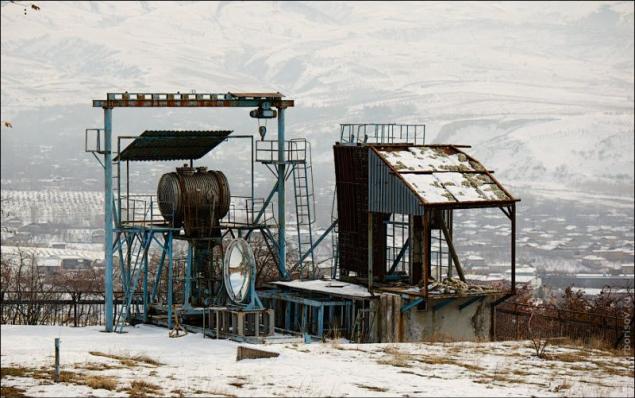 The maximum temperature that can be obtained in the furnace - 2000 degrees Celsius. An interesting visual effect can be observed with objects placed closer focal distance. For example, the image of a man standing next to the mirror increases, and all that is reflected in the further upside.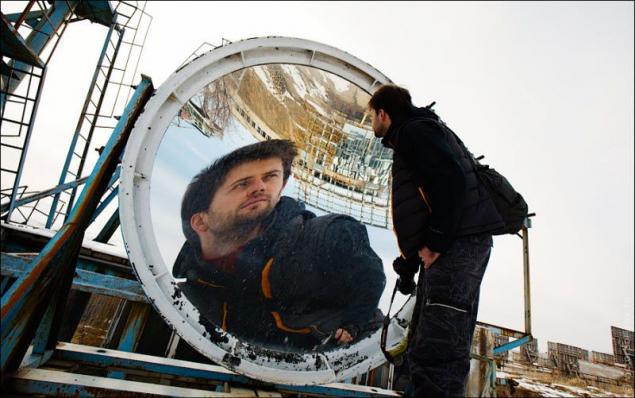 "Will the party, the desire of the people there will be built a complex of the Sun" in May 1981. To realize the ambitious project "Institute of the Sun" has been made possible thanks to the efforts and enthusiasm of academician Said Azimovich Asimov. Triangulation station and the memorial plaque on the highest point of the complex - 1100 meters above sea level.